When the pandemic hit, governments threw out the rule book on spending to save their economies from collapse.
Now a debate is looming over how long they can — or should — keep the cash flowing.
Canada represents one end of the spectrum, piling further funds yesterday into its Covid-19 response. That's on top of spending forecast to drive this year's fiscal deficit to 17.5% of gross domestic output, a bigger swing than any other major industrialized economy, according to the International Monetary Fund.
On the other side is Germany, which has has long prided itself on balanced budgets. Its economy minister suggested yesterday that the $18 billion or more a month the government is paying businesses to cover lockdown losses can't continue beyond December in its current form.
The program has helped tide over companies in Europe's biggest economy. Similarly China, which has tamed Covid-19 domestically, is also talking about winding down its stimulus.
Then there's the U.S., where Republicans and Democrats have widely different views on how much more money is needed. Democrats have accused Donald Trump's Treasury of trying to hobble President-elect Joe Biden's fledgling administration by restricting its access to unspent stimulus funds.
Federal Reserve Chair Jerome Powell has warned the economy remains in a damaged and uncertain state, despite progress made toward coronavirus vaccines.
And those vaccines may take a long time to reach workers and consumers across the globe. While people wait, they face increased uncertainty over their livelihoods as well as their health. — Michael Winfrey
Partisan sparring | Biden is setting up his first confirmation fight with Senate Republicans by choosing Neera Tanden — a sometimes-acerbic Democratic policy wonk with an often-partisan Twitter feed — as White House budget chief.
Arizona and Wisconsin confirmed that Biden won those states, the latest blow to Trump's bid to overturn his defeat.

Biden spoke by phone yesterday with Argentine President Alberto Fernandez, the start of a relationship key to Argentina's debt negotiations with the IMF.
Domestic goals | Beijing fired back at Australia's outrage over a provocative tweet depicting a soldier holding a bloody knife to an Afghan child's throat, with the barrage from its diplomats and Foreign Ministry drawing praise on Chinese social media. It shows how China's rhetoric is increasingly driven by concerns at home, where President Xi Jinping's promise of national rejuvenation and a torrent of overseas criticism are fanning nationalistic sentiment.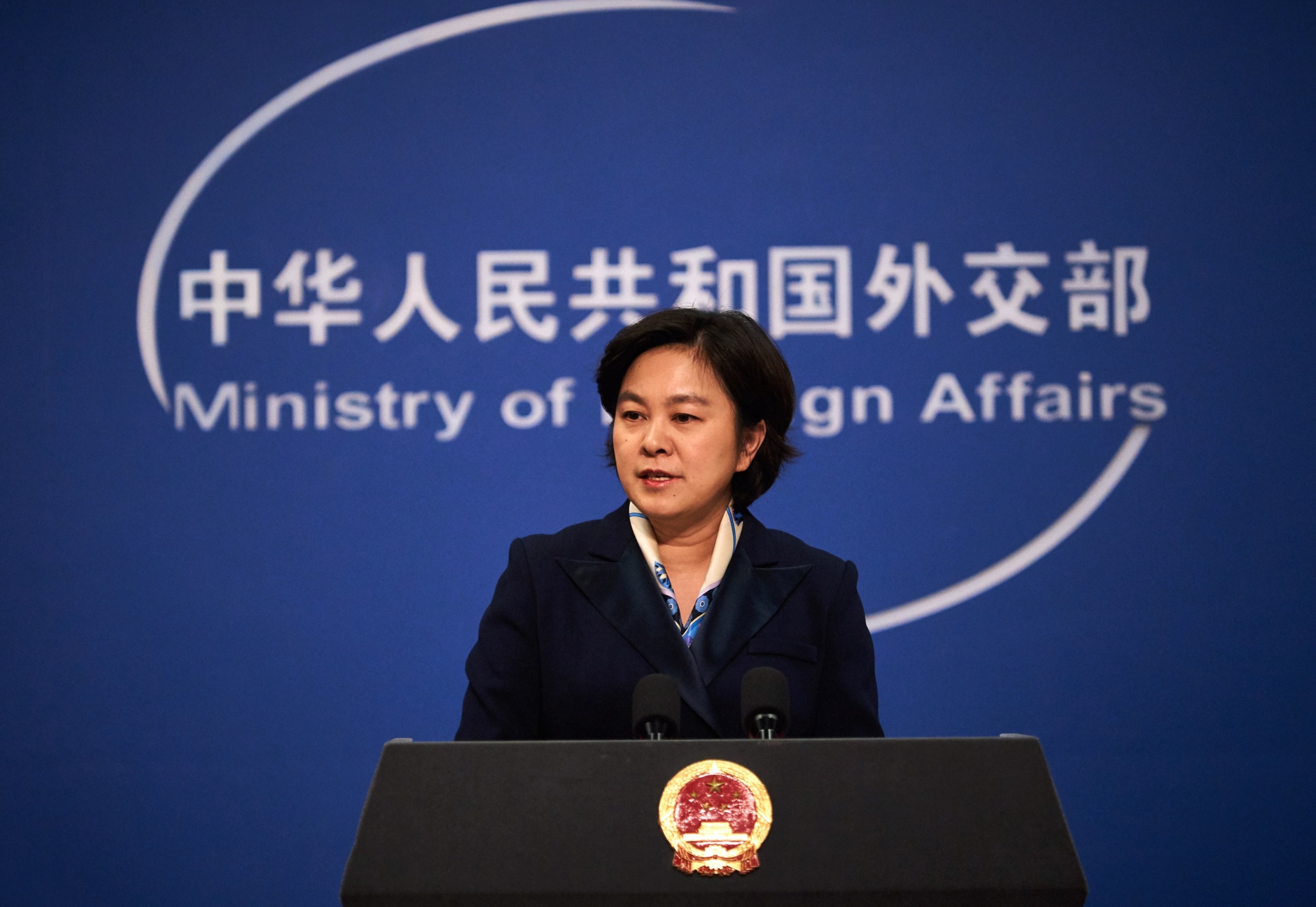 Photographer: Artyom Ivanov/TASS/Getty Images
About face | President Emmanuel Macron's government is on the defensive after three officers were filmed attacking a Black man last month. A Senate committee will question the national police chief, a day after Macron's party retreated from plans to criminalize the filming of officers. It's a U-turn from the president's push for tougher legislation to improve security and crack down on crime following the Oct. 16 beheading of a teacher by an Islamist militant.
Crude clash | OPEC+ talks were put off to give ministers more time to reach a deal after a long and tense meeting on oil production broke down without agreement. The two-day delay is the most dramatic sign yet of the division inside the cartel, which is trying to clinch a deal to avoid undermining crude prices after Covid-19 helped trigger a crash earlier this year.
Nuclear signals | Iran moved to potentially weaken its commitment to an already fragile nuclear deal when its parliament gave preliminary passage to draft legislation that could end inspections of its sites by early next year. The Guardian Council still has to give its assent to the bill, which would restrict the activities of international monitors if U.S. oil and banking sanctions aren't lifted within three months of its final approval.
What to Watch
And finally ... A decade from now, the bars and clubs on Spain's east coast may no longer exist. In a new series of images from French photographer Francois Prost, the faded facades of the nightspots that saw their regular crowds vanish during the pandemic don't suggest a bright future, even after the virus recedes. Take a look at how venues normally thronged by revelers appear when thumping rave music gives way to silence.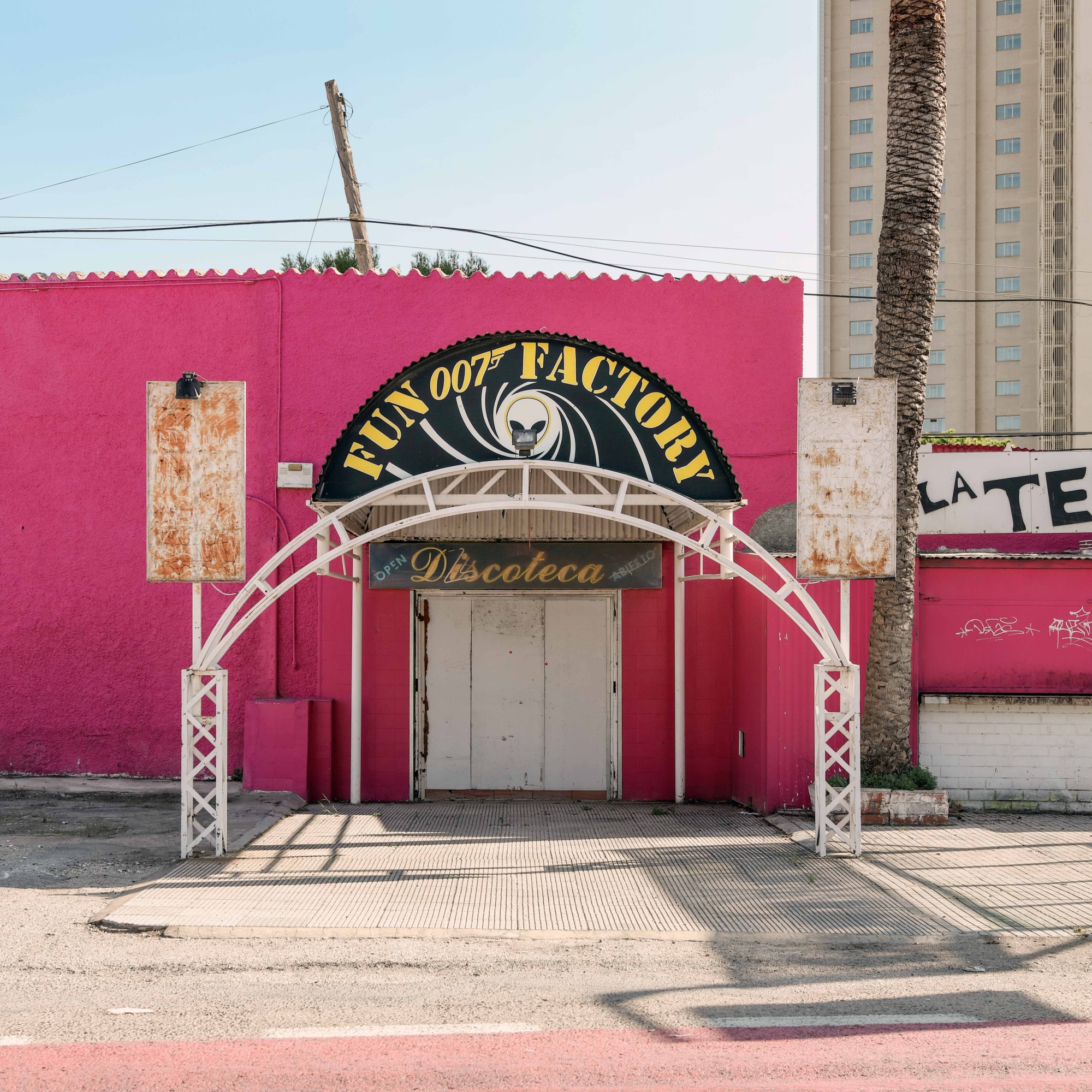 Photographer: Francois Prost
Like Balance of Power? Get unlimited access to Bloomberg.com, where you'll find trusted, data-based journalism in 120 countries around the world and expert analysis from exclusive daily newsletters.
You received this message because you are subscribed to Bloomberg's Balance of Power newsletter.
Unsubscribe | Bloomberg.com | Contact Us
Bloomberg L.P. 731 Lexington, New York, NY, 10022