Boris Johnson just got a much-needed metaphorical shot in the arm.

The U.K. has become the first western country to approve a Covid-19 vaccine, which could see the Pfizer/BioNTech inoculation roll out starting next week.

News of the emergency authorization follows a showdown last night in parliament, where angry lawmakers in Johnson's Conservative Party opposed his latest pandemic restrictions. In the end, 55 voted against the rules, arguing they'd damage an economy already in deep recession.

The challenge now is for the government to ensure a smooth deployment of the vaccine. That's far from guaranteed, given the endless problems with its virus testing and track-and-trace programs. The U.K. remains the country in Europe with the highest death toll from Covid-19.

And while the vaccine news may knock the Tory rebellion off the front page, the angst within the party won't magically disappear.

Johnson won power a year ago with a huge majority, but since then he's battled both public opinion and his Tory lawmakers over his handling of the pandemic, and a Brexit trade deal still hangs in the balance.

2021 will bring further tests. A large slate of local elections may compound the Tory angst, especially if voters in northern England swing back to supporting Labour. A Scottish election could prove prickly as chatter rises again about independence. 

Johnson is only one year into a five-year term. And as Emily Ashton and Kitty Donaldson report, the Tory backlash over the pandemic suggests his problems may have just begun. — Rosalind Mathieson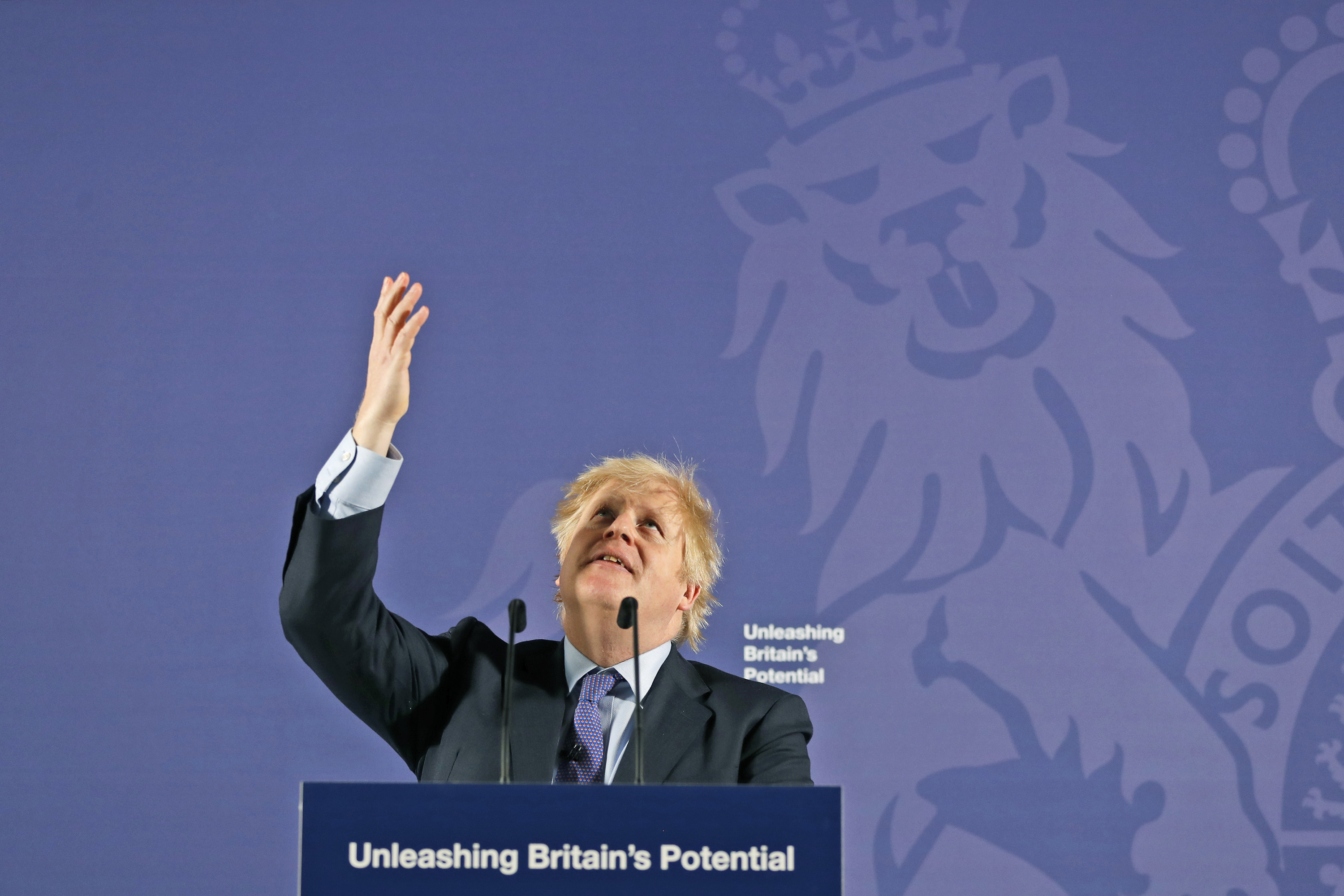 Photographer: Frank Augstein/WPA Pool/Getty Images Europe
Tell us how we're doing or what we're missing at balancepower@bloomberg.net.
Healthy start | Joe Biden's front-runner for secretary of Health and Human Services is New Mexico Governor Michelle Lujan Grisham, and the president-elect may reveal some of his administration's health leaders as soon as next week. Former Surgeon General Vivek Murthy, a co-chair of Biden's virus advisory board, is also in the running for the HHS post.
Prosecutors are investigating if several individuals offered political contributions in exchange for a presidential pardon, according to an unsealed court document.
Attorney General William Barr said the Justice Department hasn't uncovered voter fraud that would change the election outcome, with Donald Trump's Republican allies in a long-shot bid to get the Supreme Court to nullify Pennsylvania's certification of Biden's win in the state.
Prison term | Hong Kong activist Joshua Wong urged supporters to "hang on" after he was sentenced to more than a year in jail for leading a protest outside police headquarters, one of the most high-profile cases in the government's crackdown on the pro-democracy movement. The June 2019 siege was a dramatic moment in the early days of last year's protests against legislation that would've allowed extraditions to mainland China.
NATO took another step toward making China a strategic focal point after the alliance published a report stressing Chinese geopolitical threats.
Premier's victory | The Thai Constitutional Court dismissed a petition seeking to disqualify Prime Minister Prayuth Chan-Ocha for allegedly breaking ethical rules, a move that allows him to stay in power. Prayuth, under pressure to resign from protesters, didn't violate the constitution by staying in a military-funded house after he retired as army chief, the court said.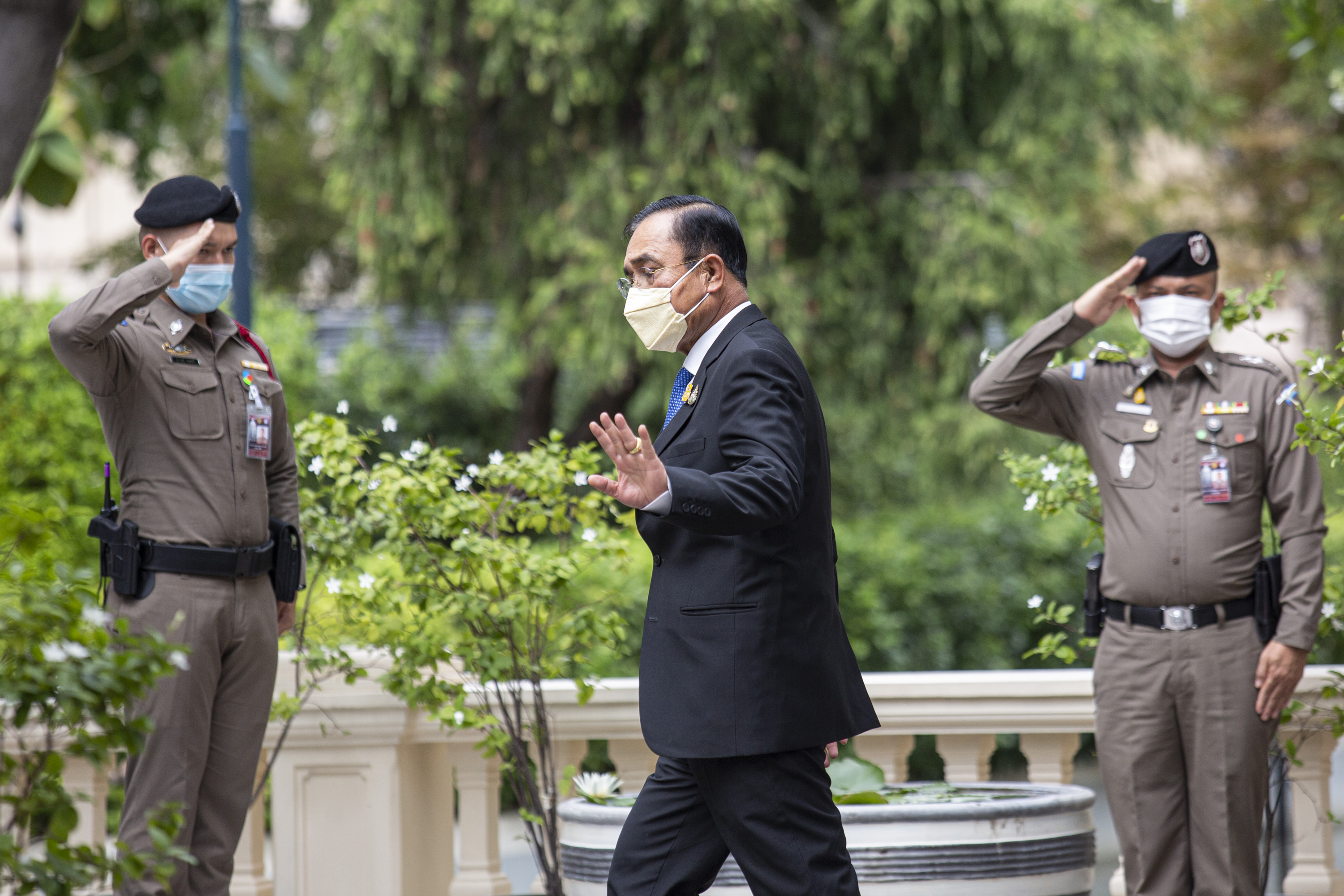 Photographer: Andre Malerba/Bloomberg
Damage control | Key OPEC members are racing to resolve a dangerous fissure centered around Saudi Arabia and the United Arab Emirates over whether to postpone a planned oil production increase. While the impasse has already delayed a key ministerial meeting until tomorrow, some officials are privately expressing hope they will ultimately get a solution.
Presidential opposition | Iranian President Hassan Rouhani said he's against draft legislation that could end nuclear inspections by international monitors because it could set back efforts to revive Tehran's 2015 nuclear deal with world powers. The bill to terminate the monitoring unless U.S. sanctions are lifted isn't final and needs approval from the powerful Guardian Council.
What to Watch
Turkey has asked U.S. federal judges to turn over evidence against American charter schools it says are funding the activities of the dissident exiled cleric Fethullah Gulen, who lives in Pennsylvania.

Congressional efforts to pass additional coronavirus relief are creeping ahead as the top House Democrat and Senate Republican each put forth new proposals with time running short.

The Senate is set to vote today to advance Christopher Waller's nomination to the Federal Reserve, as the fate of Trump's more controversial Fed pick, Judy Shelton, remains uncertain.
And finally ... The pandemic threatened the end of globalization, as governments closed borders and turned protectionist to ensure medical supplies and shield their populations. But after an initial plunge, global trade has rebounded. As Bryce Baschuk reports, with supply chains proving their flexibility, the Covid-19 shock has acted as a "great accelerator" for trade.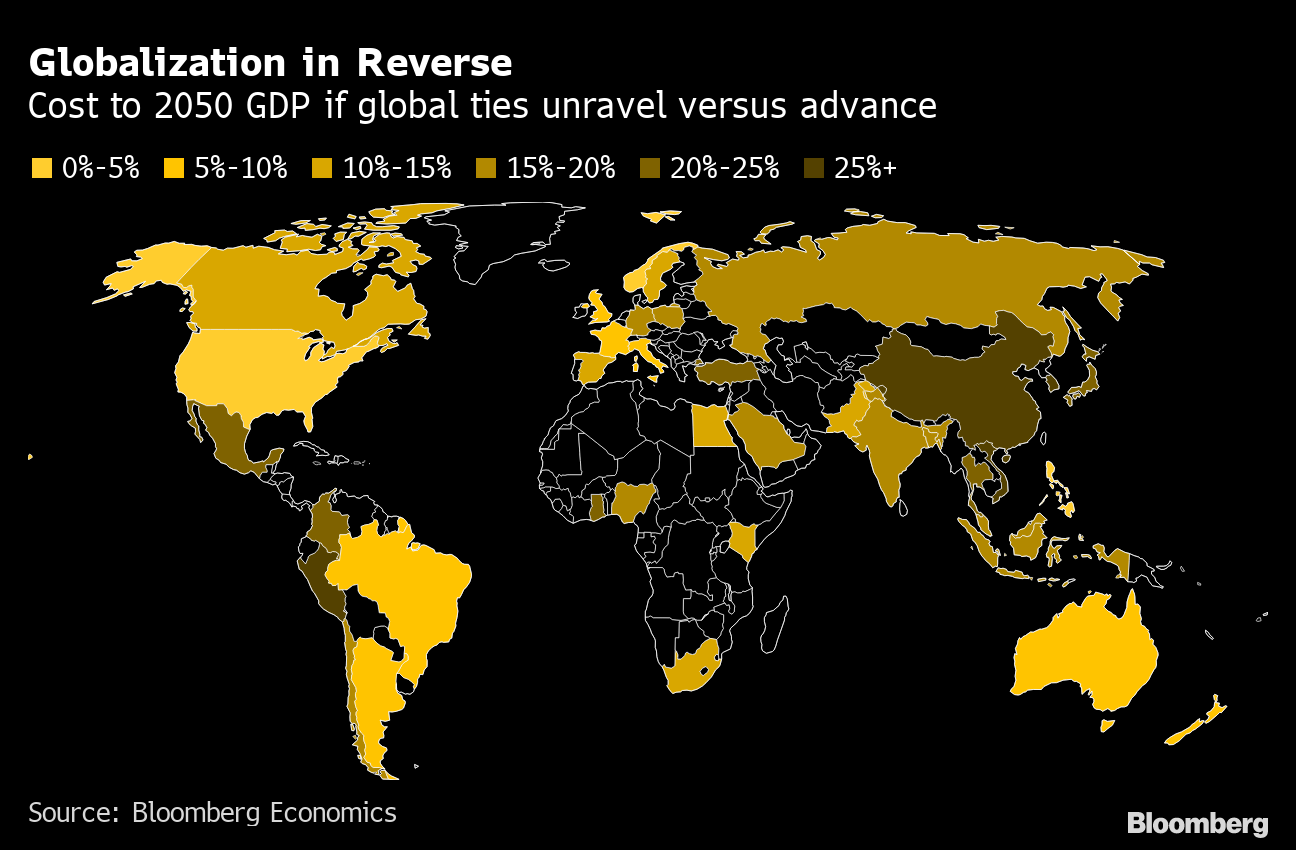 Like Balance of Power? Get unlimited access to Bloomberg.com, where you'll find trusted, data-based journalism in 120 countries around the world and expert analysis from exclusive daily newsletters.
You received this message because you are subscribed to Bloomberg's Balance of Power newsletter.
Unsubscribe | Bloomberg.com | Contact Us
Bloomberg L.P. 731 Lexington, New York, NY, 10022