As the worst of years comes to a close, finally there's a glimmer of hope.
The U.K. is set to start inoculations against the coronavirus tomorrow to become the first western testing ground for jabs developed by Pfizer and BioNTech against a pathogen that has killed 1.5 million and hammered economies across the globe.
Russia started deploying its Sputnik V vaccine to frontline workers and other high-risk people on Saturday, while the U.S. Food and Drug Administration is due to decide as early as Thursday on emergency authorization of the Pfizer-BioNTech shot.
The sheer logistics of getting jabs to billions of people will be daunting enough, with Pfizer's having to be transported at temperatures colder than winter in Antarctica.
Time is of the essence. Hospitals are under growing strain, and infections are soaring to records. Equally vital will be monitoring for possible side effects.
As James Paton and Suzi Ring report, some medical workers and members of the public will need to be convinced it's safe to take the jab. Complicating matters is the widespread skepticism of governments' competence in managing the rollout among a public beaten down by the loss of loved ones and lockdowns that have upended their lives.
"We messed up," Larry Dixon, a former Republican state senator in Alabama, was quoted saying as by Al.com before his death last week from Covid-19 at the age of 78. "We just let our guard down."
With leaders — from Boris Johnson in Britain to President Donald Trump in the U.S. and Jair Bolsonaro in Brazil — facing sharp criticism over their handling of the pandemic, there will be little room for mistakes this time. — Karl Maier 
Make or break | A British official warned that talks over a future trade deal with the European Union could collapse today unless negotiators make progress in the next few hours. Prime Minister Boris Johnson is due to speak to European Commission President Ursula von der Leyen this evening and that conversation will be a make-or-break moment, another official said. The pound declined against the dollar.
Giuliani's infected | The point man of Trump's efforts to overturn the results of the general election, Rudy Giuliani, tested positive for the coronavirus. It's the latest setback for the president's effort to cling to power by asserting without evidence that the Nov. 3 ballot was riven with fraud.
Officials in Georgia rejected Trump's attempt to pressure them to reverse the state's election result.
Georgia's two Senate runoff elections are now an all-or-nothing showdown to determine control of the chamber and the fate of President-elect Joe Biden's agenda in Congress.
Targeting officials | The U.S. is preparing to sanction at least a dozen more Chinese officials over their role in the recent disqualification of Hong Kong legislators from office, Nick Wadhams and Karen Leigh report. The latest round of sanctions could be rolled out as soon as today and comes as Trump continues to pile pressure on China's Xi Jinping in the U.S. leader's final weeks in office. Beijing has vowed to take countermeasures.
Chinese exports surged in November, taking Beijing's trade surplus with the U.S. to a monthly record of $37.4 billion, despite Trump's efforts to redress the balance in favor of America.
Ethnic militias | Indian officials say China is assisting rebel groups that have stepped up attacks on its border with Myanmar, opening another front in the conflict between two nations already engaged in a deadly standoff in the Himalayas. As Sudhi Ranjan Sen reports, the officials say the United Wa State Army and the Arakan Army are acting as Beijing's proxies by supplying weapons and providing hideouts for insurgents in India's northeastern states — a claim China denies.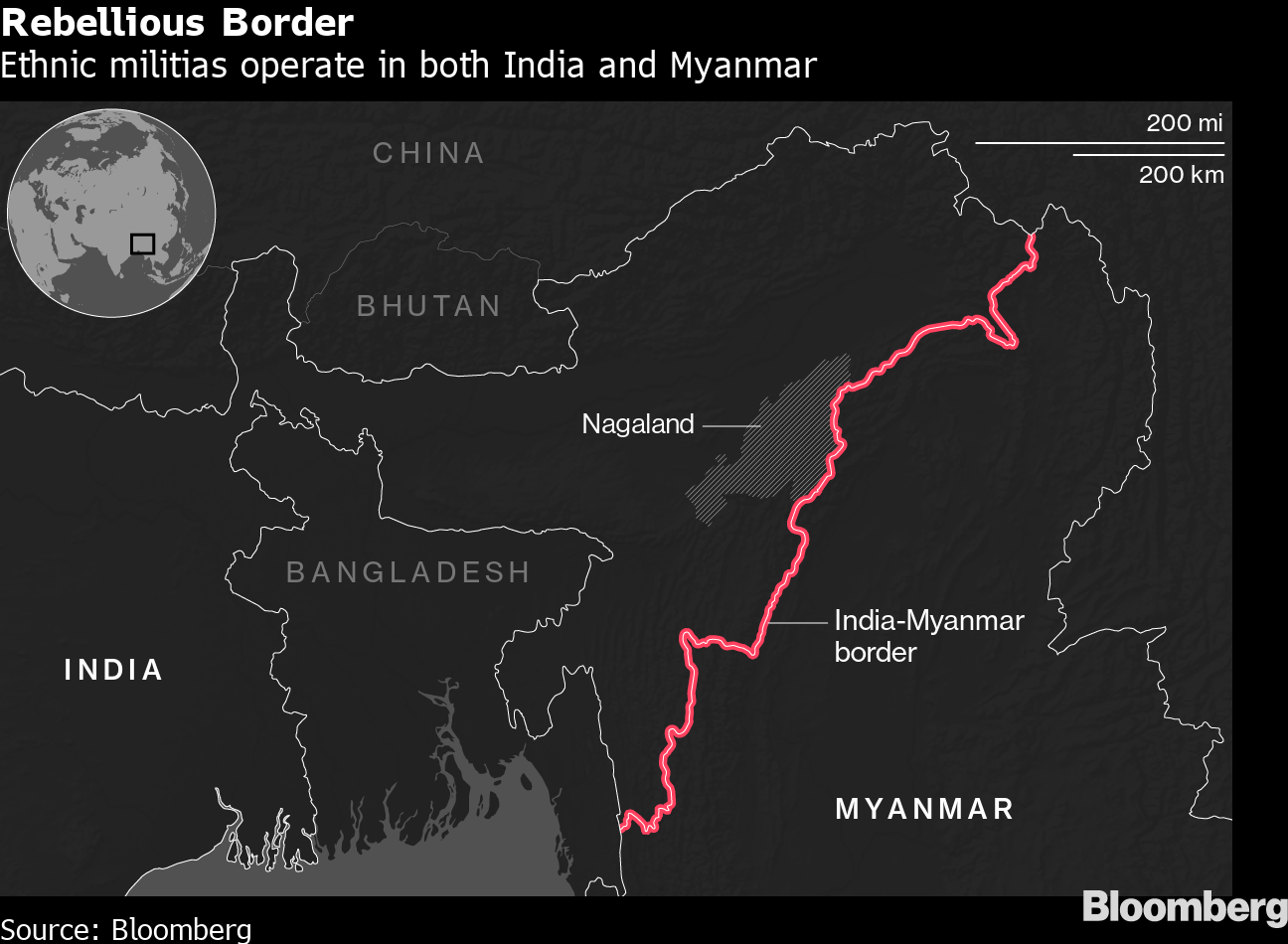 Maduro unopposed | Venezuelan President Nicolas Maduro regained control of the National Assembly in elections yesterday that were boycotted by the opposition. Maduro's victory cements his hold on the country's last democratic institution and further weakens opposition leader Juan Guaido, who is recognized by the U.S. and the EU as the legitimate leader. But Guaido's international endorsement is based on his status as head of congress, a position he is about to lose.
What to Watch This Week
Thanks to all who responded to our pop quiz Friday, and congratulations to Adrian Makuc who sent the quickest answer naming Argentine President Alberto Fernandez as the first Latin American leader to speak with Biden last week.
And finally ... Denmark's swift lockdown in the first wave of the pandemic was hailed as a success, but it's now being undermined by a scandal over the government's handling of a cull of 17 million mink, roughly equivalent to three for every person in the Scandinavian country. As Morten Buttler explains, opponents say the eradication of all healthy mink was a breach of the Danish constitution.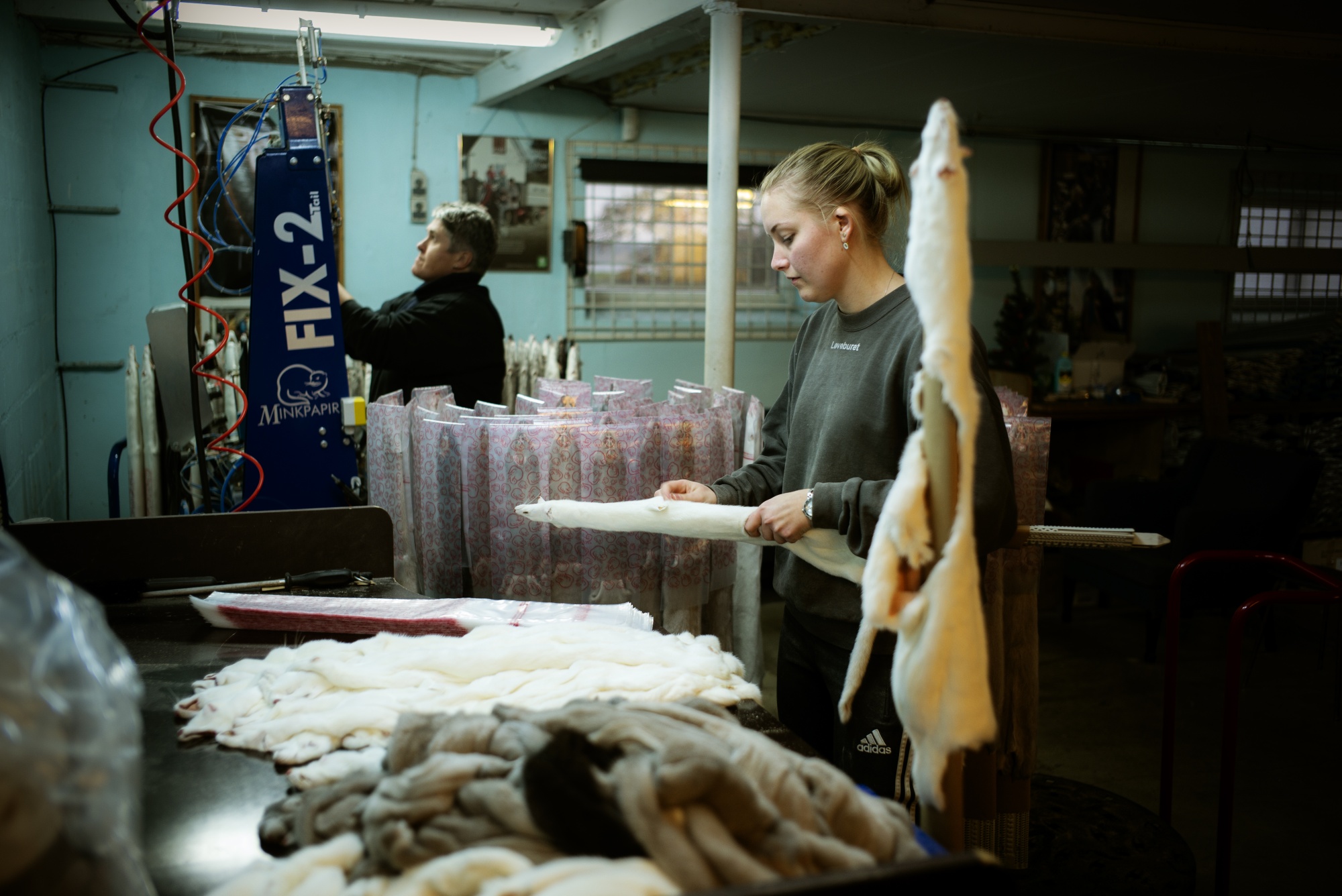 Photographer: Carsten Snejbjerg/Bloomberg
Like Balance of Power? Get unlimited access to Bloomberg.com, where you'll find trusted, data-based journalism in 120 countries around the world and expert analysis from exclusive daily newsletters.
You received this message because you are subscribed to Bloomberg's Balance of Power newsletter.
Unsubscribe | Bloomberg.com | Contact Us
Bloomberg L.P. 731 Lexington, New York, NY, 10022