| | |
| --- | --- |
| Follow us: | |
Here are some stories that you don't want to miss today
True wireless earbuds, fitness bands will continue to remain popular: Report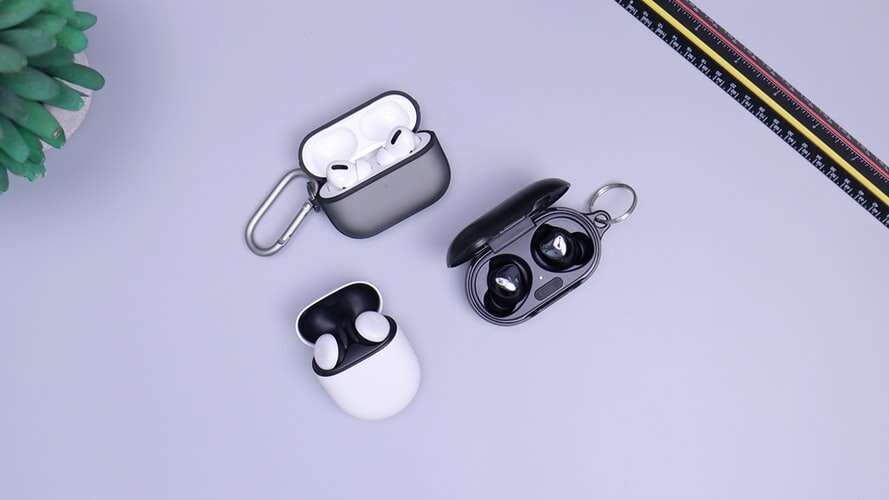 Wearable smart bands and true wireless (TWS) device shipments are set to increase in the next year, with the former exceeding 200 million units and the latter, 350 million, as per a report by Canalys. The shipments are expected to grow at the rate of...
READ MORE
Zoom users, there's a sextortion scam you should be worried about
Users have reported getting an email with the subject line "Regarding Zoom Conference call". The email starts like this, "You have used Zoom recently, like most of us during these bad COVID times," the scammers said. "And I have very unfortunate news...
READ MORE
Apple, Google, Amazon and 25 other technology companies that support lawsuit against new H-1B visa rules
READ MORE
Apple announces 'special event' on November 10; here's what Apple may launch
After the iPhone 12 launch, Apple has plans to launch another device. The Cupertino-based tech giant sent out virtual invites to journalists for a 'special event' dubbed as "One more thing" that the company is hosting on November 10, at 10 AM PST or ...
READ MORE
Amazon sale: Top deals on laptops under Rs 40000 from HP, Dell, Lenovo and others
READ MORE
Samsung makes fun of iPhone 12; tells Apple to 'Think Bigger'
with the new iPhone 12 series launch, Samsung has literally told Apple to 'Think Bigger' while flaunting its third foldable smartphone-- Galaxy Z Fold 2 5G in advertisements.
READ MORE
Disappearing messages feature comes to WhatsApp: How to use and all other details
READ MORE
WhatsApp reveals how disappearing messages will work
As per the FAQ page, one can send messages that disappear on WhatsApp by enabling disappearing messages. It will be available for both individual and group chats. Once enabled, new messages sent in chat(s) will disappear after seven days. Facebook-o...
READ MORE
No, 'James Bond' did not write this letter to Apple co-founder Steve Jobs
Soon after the death of Connery on October 31, a fake letter is doing the rounds on social media in which Connery is said to be rejecting an offer made by Steve Jobs to appear in an Apple commercial. The letter claims that Connery told Jobs: "You are...
READ MORE
Researchers develop an app that can diagnose Covid-19 by analysing cough
A team of researchers at Massachusetts Institute of Technology (MIT) have developed an app that will be able to diagnose Covid-19 by analysing people's cough.
READ MORE

In the store
Unsubscribe | Manage Subscriptions
Stories | Gadgets | Reviews | compare | Slideshows | Videos | Brands