The Trump-Biden dance
Global leaders need to start engaging the next U.S. administration. But they also have to navigate the current president's refusal to concede.
That awkwardness will be on show as Secretary of State Michael Pompeo starts a 10-day overseas trip that takes in France, Turkey and Saudi Arabia. While Riyadh has gritted its teeth and congratulated Joe Biden on his election win, Turkey, whose leader is also a friend of Donald Trump, has not.
Trump's legal moves amid unsubstantiated claims of voter fraud — alongside his efforts to prevent Biden's transition team receiving key briefings and meeting staff in the likes of the State Department — have put the world in a bit of a difficult spot.
While countries interact with Biden (he's already spoken with the leaders of France, Germany, the U.K., Japan and South Korea), Trump, as he licks his wounds, could still do some damage before he is due to leave office on Jan. 20.
Even as China today issued belated congratulations to Biden, the message came on behalf of the country, not President Xi Jinping. Beijing obviously felt it now needed to acknowledge the election outcome but also is keeping a wary eye on Trump, who this week issued more penalties on Chinese companies linked to the country's military.
Biden already faces a long list of requests from nations looking for a reset after a turbulent four years with Trump. As Marc Champion explains, for Europe that means not just warmer words on NATO and tackling climate change, but tangible steps on tax and tech policy.
The question is whether, or how much, Trump's obstructions slow Biden down. — Rosalind Mathieson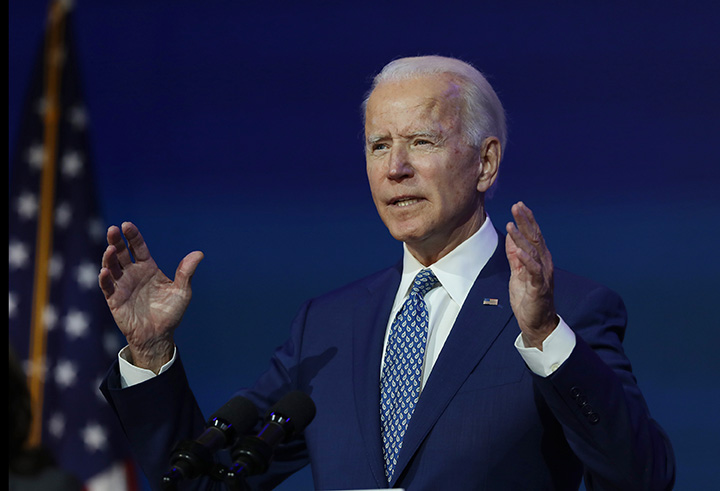 Photographer: Joe Raedle/Getty Images North America
Click here for this week's most compelling political images. Tell us how we're doing or what we're missing at balancepower@bloomberg.net.
Sound of silence | Trump has stayed mum as the U.S. coronavirus outbreak rages anew, creating a leadership vacuum that leaves governors and health authorities to grapple with record cases and hospitalizations. Trump, who hasn't spoken publicly in a week, will receive a briefing today on vaccine development but has otherwise focused his comments on debunked allegations of voter fraud and criticizing his once-favored network, Fox News, on Twitter.
Other developments
Don't miss the biggest election headlines as they happen. Download Bloomberg's app for Android or for iOS and turn on push notifications.

Investment ban | Trump's order barring U.S. investments in Chinese firms owned or controlled by the military accuses Beijing of "increasingly exploiting" American capital for "the development and modernization of its military, intelligence, and other security apparatuses." His administration, however, pulled back from its threat to bar the viral video-sharing app TikTok in the U.S. following court rulings prohibiting the ban from taking effect.
Eminence grise exits | U.K. Prime Minister Boris Johnson's top adviser, Dominic Cummings, will leave by year-end, bringing to a close 17 months of influence of a small group of pro-Brexit officials over the government. Cummings was the mastermind of the Brexit Leave campaign, and his departure will deprive Johnson of a strategist who wielded huge influence over all aspects of government policy.
Civilian massacre | Amnesty International says scores of civilians were killed in Ethiopia's rebellious northern region of Tigray where government forces have been battling fighters loyal to the area's ruling party. While Amnesty said it was unable to confirm who was responsible for the slaughter, it cited witnesses who blamed forces who align with the Tigray People's Liberation Front.
Peru protests | Thousands of Peruvians marched in the capital, Lima, and in other cities last night against the ouster of President Martin Vizcarra in some of the country's biggest demonstrations for two decades. The move by Congress to force him out over corruption allegations has extended a spate of governmental instability that few countries can match.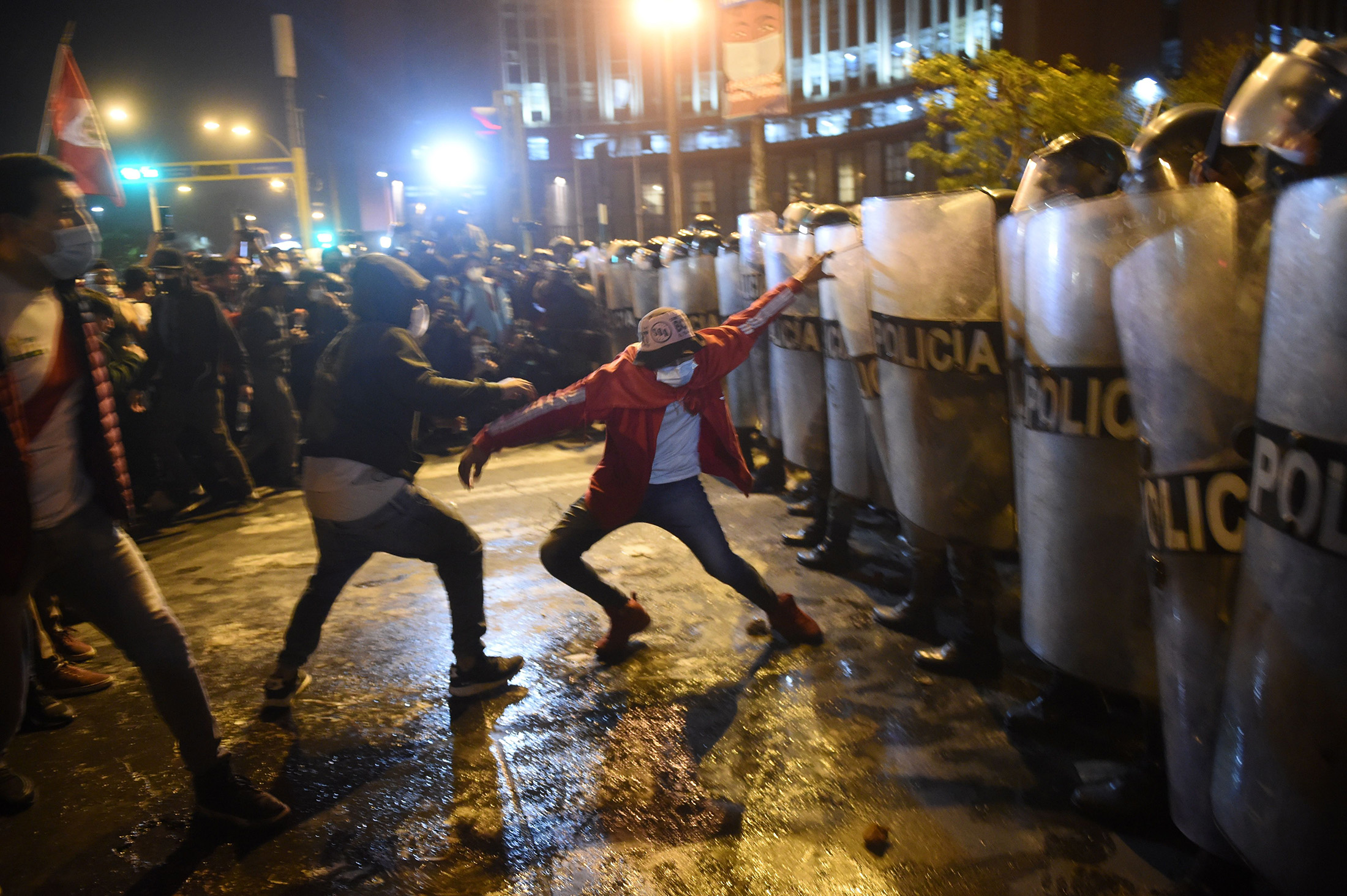 Photographer: Ernesto Benavides/AFP
What to Watch
Pop quiz, readers (no cheating!). In which country did a presidential son-in-law unexpectedly resign as treasury and finance minister this week? Send us your answers to balancepower@bloomberg.net.
And finally ... If Covid-19 has proven how much governments struggle in the face of a global crisis, it's not looking great for how they'll tackle the biggest challenges of this era: rising temperatures and a fracturing world economy. Delaying moves to cut carbon emissions and allowing cross-border ties to fray could shave more than $35 trillion off of potential global growth by 2050 — the equivalent of kissing goodbye to the entire gross domestic product of the U.S. and China last year.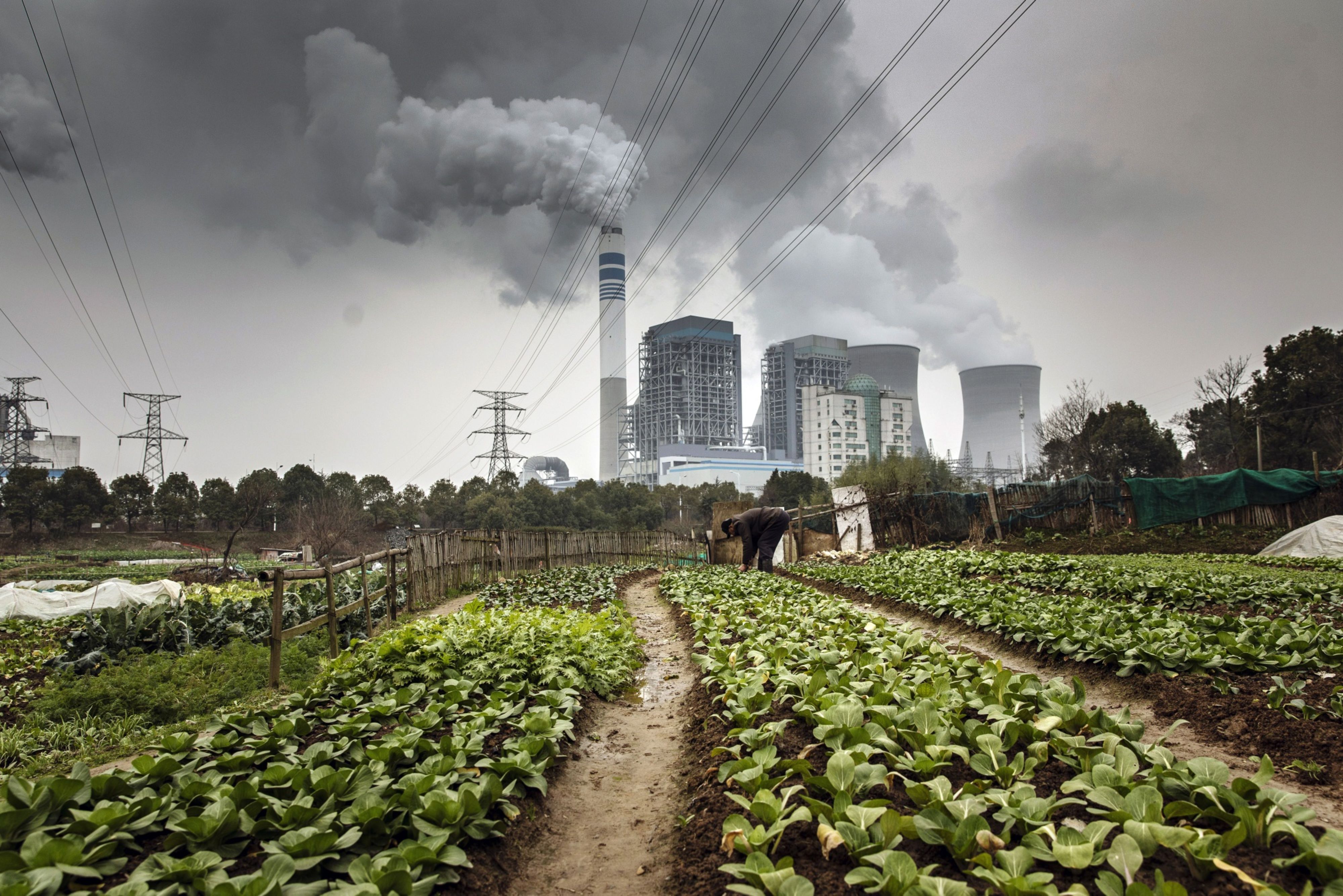 Photographer: Qilai Shen/Bloomberg
Like Balance of Power? Get unlimited access to Bloomberg.com, where you'll find trusted, data-based journalism in 120 countries around the world and expert analysis from exclusive daily newsletters.
You received this message because you are subscribed to Bloomberg's Balance of Power newsletter.
Unsubscribe | Bloomberg.com | Contact Us
Bloomberg L.P. 731 Lexington, New York, NY, 10022