The future of U.S. public health is on the ballot
The future of U.S. public health is on ballot
When Americans finish voting on Tuesday, they will have chosen between two radically different options for public health.
The rights and responsibilities of states and the federal government have preoccupied liberals and conservatives for decades. During the pandemic, President Donald Trump has left states to go their own ways on measures such as masks-wearing, social distancing and restrictions on schools and businesses.
The result has been a situation where someone who drives from one state to another can encounter a whole new set of rules for restaurants and public spaces, said Amesh Adalja, a senior scholar at the Johns Hopkins Center for Health Security, on a conference call with reporters sponsored by the Infectious Disease Society of America.
"It's so confusing right now in the United States," said Ali Mokdad, a population health scientist at the University of Washington, on the call. "In public health you need to come with a consistent message."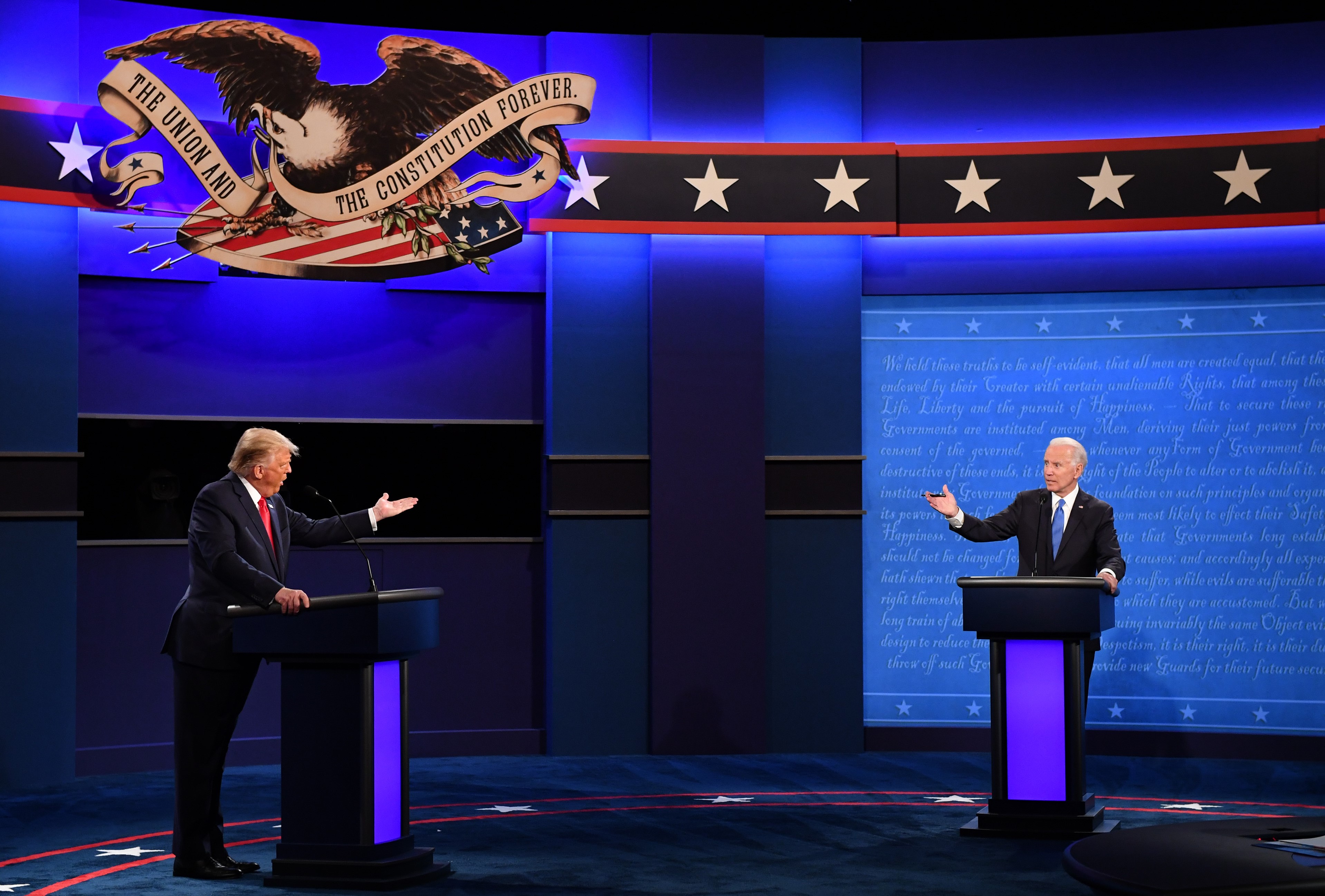 Photographer: Kevin Dietsch/UPI
One message they'd like to be more consistent concerns mask-wearing: About 62,000 lives could be saved by Feb. 1 in the U.S. alone if 95% of the population donned them appropriately, according to projections from the Institute for Health Metrics and Evaluation at the University of Washington.
The Centers for Disease Control and Prevention has often been the agency to formulate and disseminate such messages in outbreaks like SARS and Ebola. Not only have states taken their cue from the agency, but other governments and the World Health Organization have typically worked closely with the CDC to gather information, set best practices and determine appropriate responses.
But the CDC has taken a back seat during the coronavirus outbreak as Trump has contradicted its director and scientists on issues such as when a vaccine will be available.
Democratic candidate Joe Biden has said that if elected, his administration will "follow the science." He's called for a mandate on mask-wearing and suggested he would lock down the country if science shows it would save lives. A consistent set of recommendations -- backed by the White House -- might make it much easier for Americans to understand why officials are asking to take such measures and why they should comply.
The election will show whether Americans are confident in their national health experts. And it may determine whether U.S. public health retains its reputation as the world's finest.--John Lauerman
He called for patience and solidarity during the pandemic.
 Airlines suffer blow as overseas leisure travel is banned.
Turkey's Covid-19 death toll has topped 10,000.
Ciudad Real airport is now a parking lot for idle jets.
She has good things to say about her country's handling of the virus.
You received this message because you are subscribed to Bloomberg's Coronavirus Daily newsletter.
Unsubscribe | Bloomberg.com | Contact Us
Bloomberg L.P. 731 Lexington, New York, NY, 10022