The end is nigh
For more than two decades, Hong Kong's legislature has been the arena for a clash of world views on Chinese soil: western democracy versus Beijing's one-party rule.
Not any longer.
The Legislative Council's pro-democracy bloc resigned en masse in protest today, after a dizzying series of government actions culminated in the ouster of four lawmakers for disloyalty. The developments left the freest deliberative body under Beijing's rule — a successor to the colonial assembly founded by the British 177 years ago — without an opposition.
That's just the way Chinese President Xi Jinping wants it.
While most expect the city's protest movement to endure after a wave of historic unrest last year, it will be driven underground. Powers handed down by China's parliament in recent months, including a national security law carrying sentences of up to life, dramatically raise the cost of criticizing Beijing. Today's patriotism requirements for lawmakers further tighten the screw.
The end of Hong Kong's opposition may be among the most concrete examples yet of the west's failure to change China's behavior. Trump administration sanctions and strongly worded Group of Seven statements have so far done little to protect the city's autonomy from Xi's desire for control.
Secretary of State Michael Pompeo said yesterday that the U.S. is "not finished yet" in getting tough on China. Hong Kong will be a test of President-elect Joe Biden's willingness to follow through. — Brendan Scott
Moving ahead | Biden is shrugging off Donald Trump's bid to challenge the election results, forging ahead with transition planning even as the president pursues a multi-state legal fight backed by Republican allies and the Justice Department. Trump's campaign has so far produced no evidence of widespread irregularities or fraud, and it isn't clear his effort is finding much traction among the public.
Attorney General William Barr's directive expediting election-fraud probes might please Trump, but it's unlikely to produce evidence that could change the outcome, former federal prosecutors say.
Click here for a state-by-state guide to Trump's election challenges.
Other developments
Don't miss the biggest election headlines as they happen. Download Bloomberg's app for Android or for iOS and turn on push notifications.
London calling | Biden held calls with European leaders yesterday, but Britain's relish at being first in line was offset by the president-elect's warning to Prime Minister Boris Johnson not to compromise peace in Northern Ireland in the pursuit of Brexit. Biden reiterated the point in a subsequent call with Irish Prime Minister Micheal Martin. As Tim Ross reports, the exchange with Johnson marks an uncomfortable start to the latest incarnation of the so-called special relationship between the U.K. and the U.S.
Defense shuffle | A flurry of changes in the Pentagon's top ranks is under way as Trump elevates long-time allies in moves critics say send a signal of turmoil in the leadership of the U.S. military just after a contentious election. Democratic Representative Adam Smith, chairman of the House Armed Services Committee, warned of a potential process of "gutting" the Defense Department, "something that should alarm all Americans."
Cementing control | A South African arrest warrant for one of Cyril Ramaphosa's top rivals on graft allegations shows the president is tightening political control and seeking greater leeway to implement unpopular reforms. A successful prosecution of African National Congress Secretary-General Ace Magashule would weaken a party faction that opposes Ramaphosa's economic agenda.
Deep-freeze challenge | When Pfizer and BioNTech's Covid-19 vaccine rolls off production lines, it will need to be distributed through a complex system of deep-freeze airport warehouses, refrigerated vehicles and inoculation points. That means countries must build from scratch the costly networks needed for the vaccine to survive, all but ensuring only rich nations are guaranteed access — and even then perhaps only their urban populations.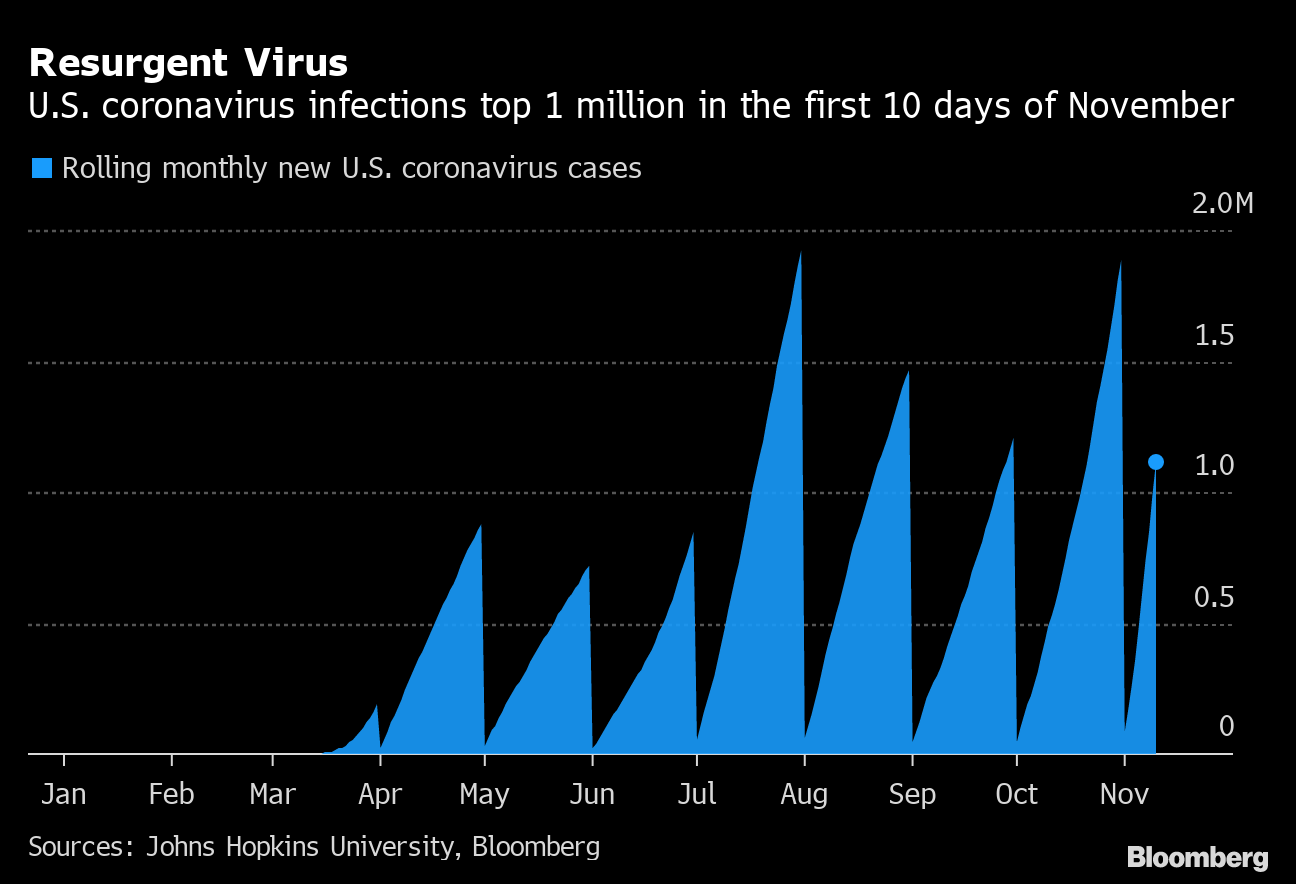 The coronavirus is roaring back in U.S. cities after the crisis for months was centered in more rural areas, with hospitalizations reaching a record. Tokyo recorded the highest number of cases since a surge in mid-summer.
What to Watch
And finally ... Ugandan activists are seeking European Union support for their campaign to halt the clearing of part of the country's third-biggest forest that's home to chimpanzees, forest elephants and unique plant species. As Fred Ojambo reports, about 60 non-governmental organizations want the EU to pressure the authorities to reverse a decision to clear 8,000 hectares of the 41,000-hectare Bugoma Forest to grow sugar cane.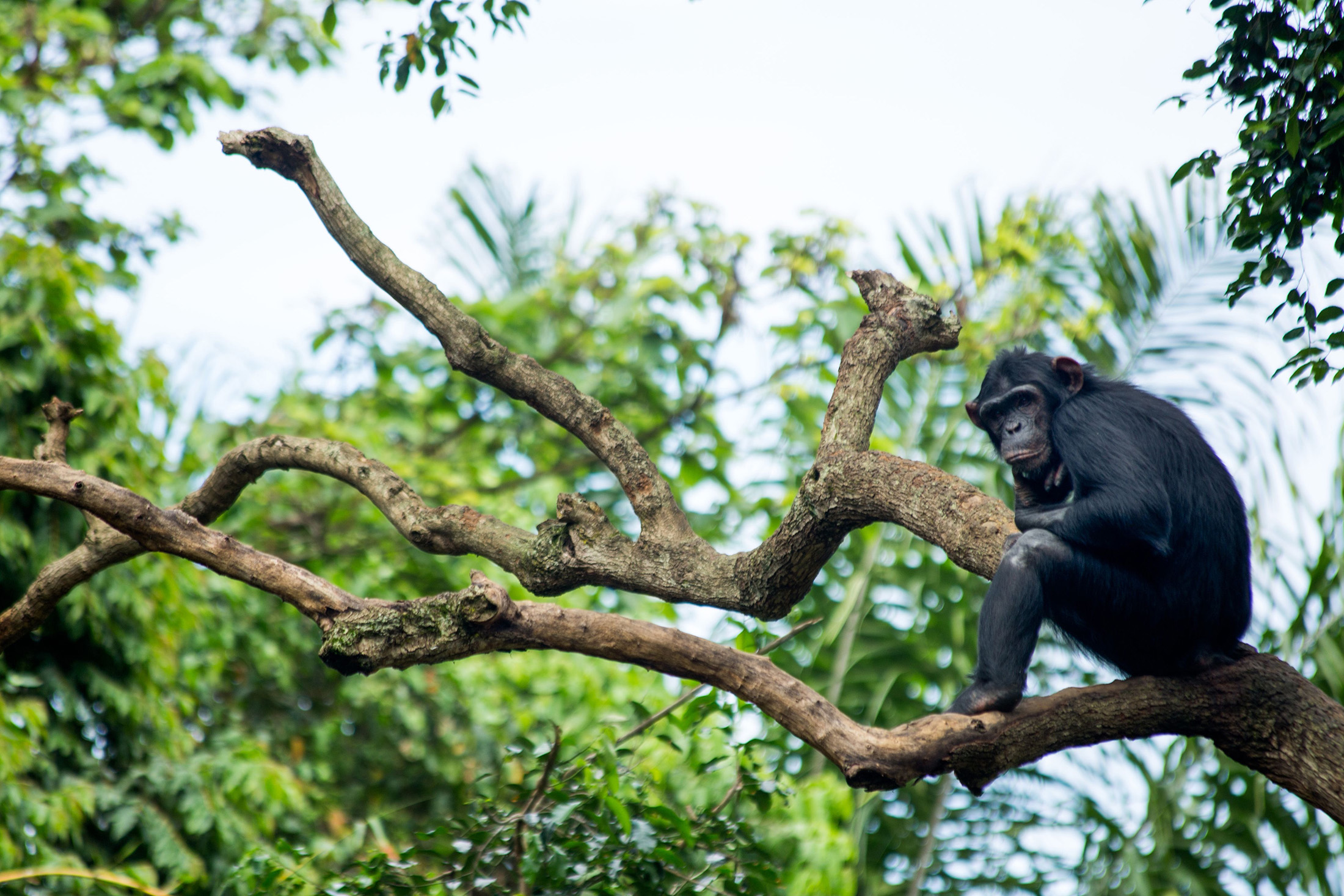 Photographer: Sumy Sadurni/AFP via Getting Images
Like Balance of Power? Get unlimited access to Bloomberg.com, where you'll find trusted, data-based journalism in 120 countries around the world and expert analysis from exclusive daily newsletters.
You received this message because you are subscribed to Bloomberg's Balance of Power newsletter.
Unsubscribe | Bloomberg.com | Contact Us
Bloomberg L.P. 731 Lexington, New York, NY, 10022