Stay tuned overnight for special editions of Balance of Power.

Election Day in America usually marks the end of the battle for the White House.
This year, it could just be the start of a further fight.
President Donald Trump has spent months claiming without evidence that mail-in votes, which signs indicate could favor Democratic challenger Joe Biden, are rife with fraud.
A record 98 million ballots have already been cast, which could take days if not longer to tally. But Trump has said all votes should be counted tonight and has refused to commit to a peaceful transfer of power.
That sets up a scenario where Americans may not know for a while who will be sworn in come January, particularly if tight races in battleground states prompt judicial challenges over late-arriving ballots.
National surveys and polls of most key states show Biden is ahead. But, as Nick Wadhams writes, Democrats scarred by Hillary Clinton's defeat in 2016 — despite her leading in polls — are cautious about their candidate's advantage.
Trump has called the polling "fake news" and points to his strong support within the Republican Party.
As Election Day dawns, the U.S. remains in the grip of the coronavirus pandemic, which has killed more than 230,000 Americans, hobbled the economy and redefined everyday life.
Questions loom about foreign interference, and the country is even more polarized than 2016. Following a summer of protests over police brutality, businesses in some urban centers have boarded up in anticipation of post-election civil unrest.
The ramifications of this election for American democracy are potentially enormous. That's even if the result is known relatively quickly. — Kathleen Hunter
Election Day 2020
Polling stations on the East Coast opened at 6 a.m. local time. The key states of Florida, Georgia, North Carolina and Pennsylvania will be among the first to close, starting at 7 p.m. Trump plans to watch the results in Washington, while Biden will be in his home state of Delaware.
Voters also will decide who controls the Senate, pick their House representatives and weigh in on local races and referendums on specific policy issues.
Key links for Election Day:
Don't miss the biggest election headlines as they happen. Download Bloomberg's app for Android or for iOS and turn on push notifications.
Deadly attack | Austrian police made several arrests in raids in Vienna after a supporter of Islamic State shot dead at least three people in the capital last night, hours before a fresh coronavirus lockdown took effect. The Vienna shootings come after a jihadist last month killed three people in a church on France's Cote d'Azur, and a teacher was beheaded in Paris after he showed cartoons of the Prophet Mohammed to students during a discussion on freedom of speech.
Covid conspiracy | The Netherlands has long enjoyed a relatively relaxed political culture by the standards of elsewhere in Europe or America. But that is changing as the pandemic spurs conspiracy theories and public openness turns to intimidation and hate. As Diederik Baazil reports, politicians no longer feel safe, journalists are threatened at work and the Netherlands risks becoming a test bed for the destabilization that fake news can bring.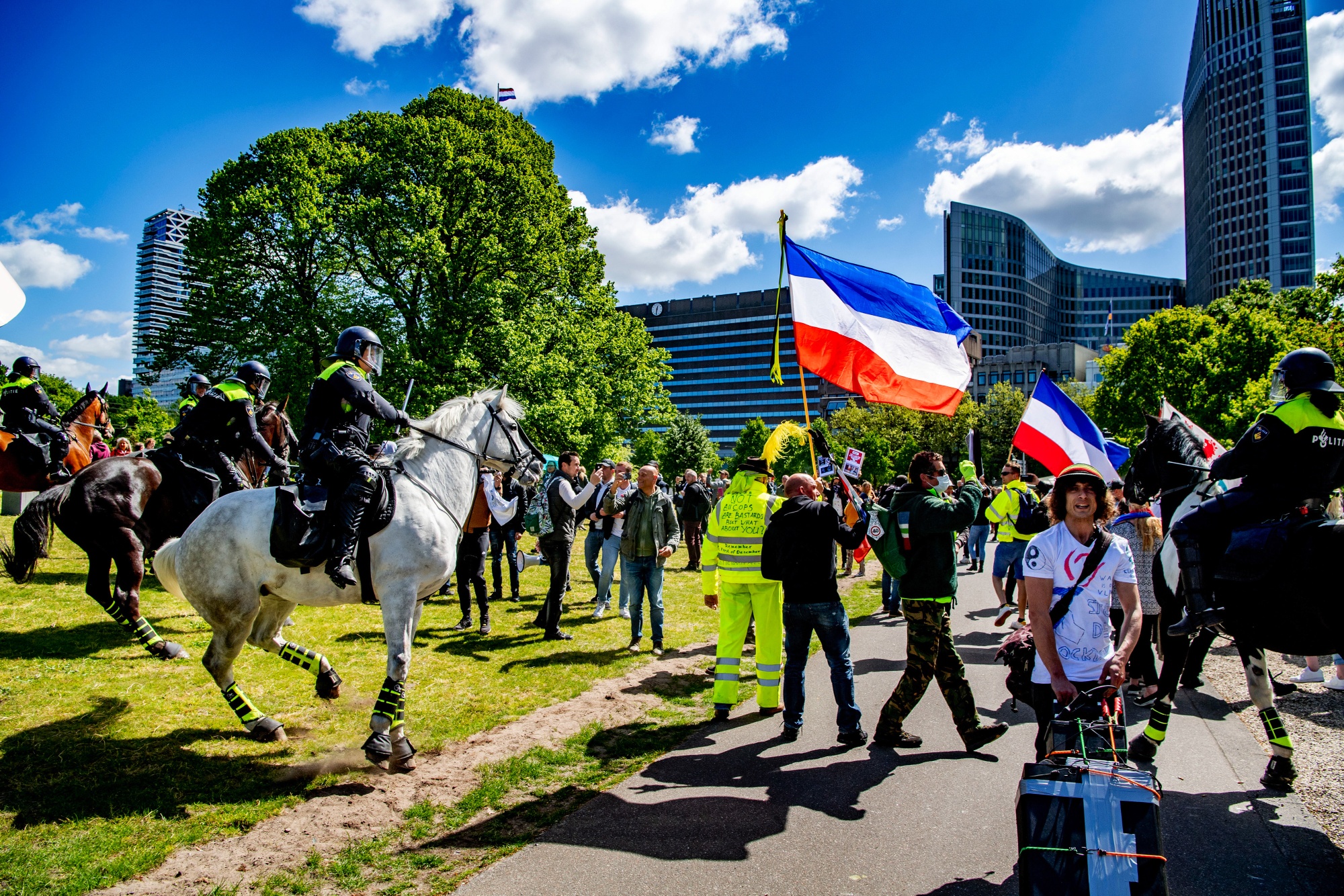 Photographer: SOPA Images/LightRocket
Tainted victory | Ivory Coast President Alassane Ouattara won a landslide victory after the opposition urged a boycott of the vote, saying his bid for a third term was unconstitutional. The election on Saturday was marred by the deaths of five people and fueled concerns about unrest in the world's largest cocoa-growing nation.
Tenuous grip | A year of turmoil in Malaysia is coming down to a budget vote that will double as a test of confidence in Prime Minister Muhyiddin Yassin, whose seven-month-old administration is hanging by a thread. He is rushing to cobble together the numbers to pass the budget, due to be presented to the parliament on Friday, and he's signaled a willingness to work with any of the nearly 20 parties that won seats in the 2018 election.
What to Watch
With most of Europe constrained by a second lockdown, euro-area finance ministers today will assess the economic impact of the restrictions.
Peru's Congress voted to start impeachment proceedings against President Martin Vizcarra for the second time in two months.
Thailand may ask a former prime minister to lead a reconciliation committee proposed by the parliament to resolve key issues raised by pro-democracy protesters.
And finally ... As winter sets in, the air hanging over north India thickens with smoke from burning fields, blocking out the sun and making it hard to breathe. That could spell disaster for the fight against the pandemic. With some of the most polluted cities on the planet and more than 8 million confirmed virus infections, India faces a medical calamity with cases and pollution spiking across major centers, including the capital, New Delhi.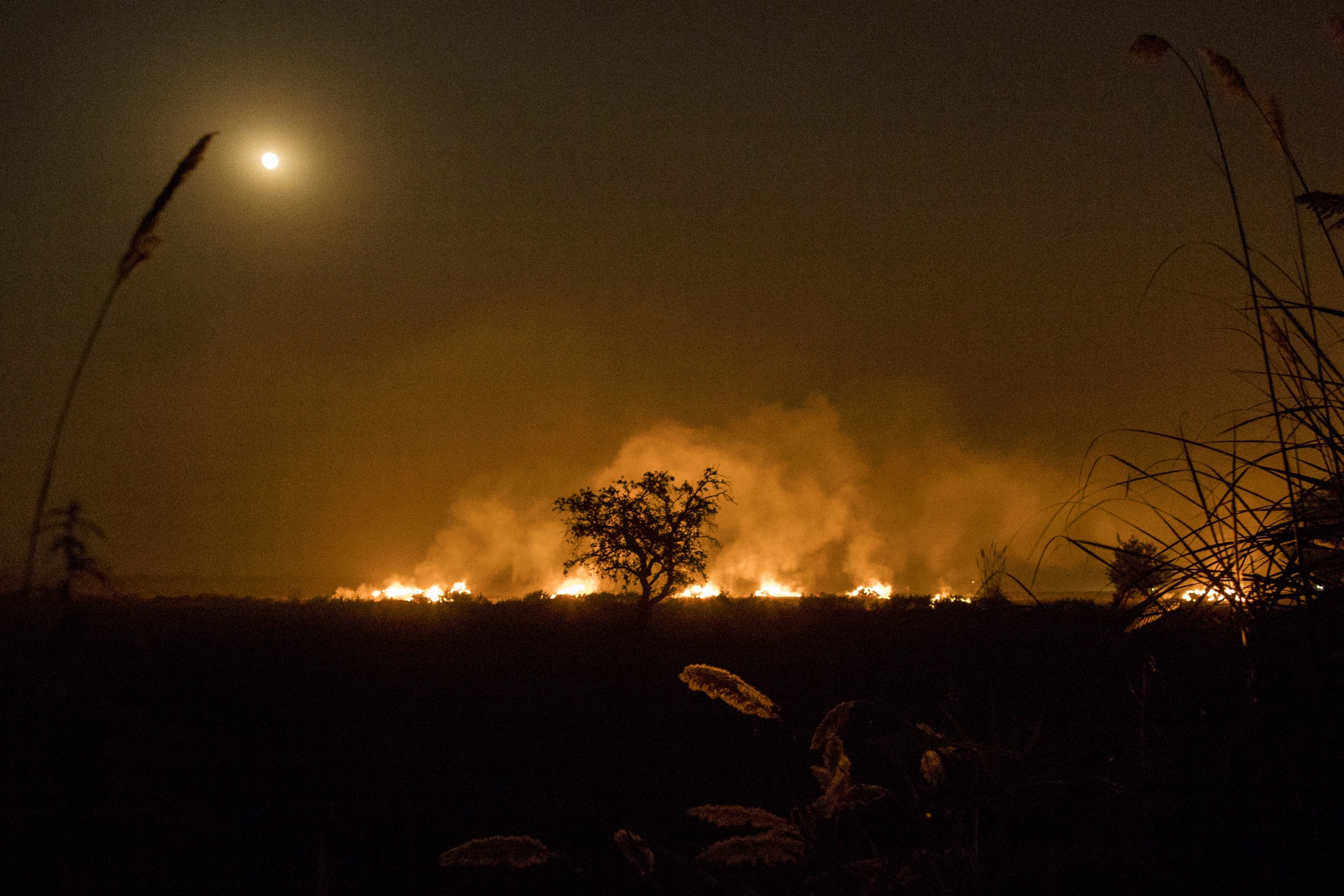 Photographer: Anindito Mukherjee/Bloomberg
Like Balance of Power? Get unlimited access to Bloomberg.com, where you'll find trusted, data-based journalism in 120 countries around the world and expert analysis from exclusive daily newsletters.
You received this message because you are subscribed to Bloomberg's Balance of Power newsletter.
Unsubscribe | Bloomberg.com | Contact Us
Bloomberg L.P. 731 Lexington, New York, NY, 10022