Supply Lines: Biden's repair work
When President Donald Trump was elected in 2016 and took his "America First" campaign into government, the world was replete with pundits declaring the end of the western-led order and globalization. Four years on, there are still plenty of thinkers who see reasons for gloom. But the reality is also that the liberal order, to use its other name, looks remarkably resilient, albeit a little wounded.
Joe Biden's job, as we write in the new issue of Bloomberg Businessweek, is to repair the damage. He's the genial grandfather sent in to clean up the mess. But if you think he's going to be building it back to the way it was, you should think again.
As Jake Sullivan, one of Biden's closest policy advisers wrote in a 2018 Foreign Affairs article titled "The World After Trump," just because an order has proved its durability doesn't mean it doesn't need some bigger overhauls. "The system's resilience should not be the end to a comforting story,'' Sullivan writes. "It should be the starting point of a badly needed effort to reinforce and update the international order and address the real threats to its long-term viability."
What exactly that means remains to be seen. But here are three things to chew on, based on what Biden advisers told us:
Dealing with China and its economic rise will color everything. As veteran trade warrior Wendy Cutler, who now leads the Asia Society Policy Institute, told us: "We're going to be looking more and more through the lens of China as we pursue trade policy. When we choose negotiating partners, when we choose issues that we want to focus on, when we think of restrictions, it is all going to be through the lens of China."
Manufacturing isn't going away as an American obsession. Biden made that clear during the campaign, and his trade-transition team named this week is replete with people with a background in manufacturing or the labor movement. Jason Miller, the head of the team, once looked after manufacturing policy on the National Economic Council during the Obama administration, at a time when it had set a goal of doubling U.S. manufacturing exports.
America's allies will need to be patient. Trade is not going to be anywhere near the top priority of a Biden administration. A pandemic and U.S. economy with 10 million fewer people working than at the start of the year will be the focus. It may also be April or May or longer before Biden has a trade team fully in place.
—Shawn Donnan and Jenny Leonard in Washington
Charted Territory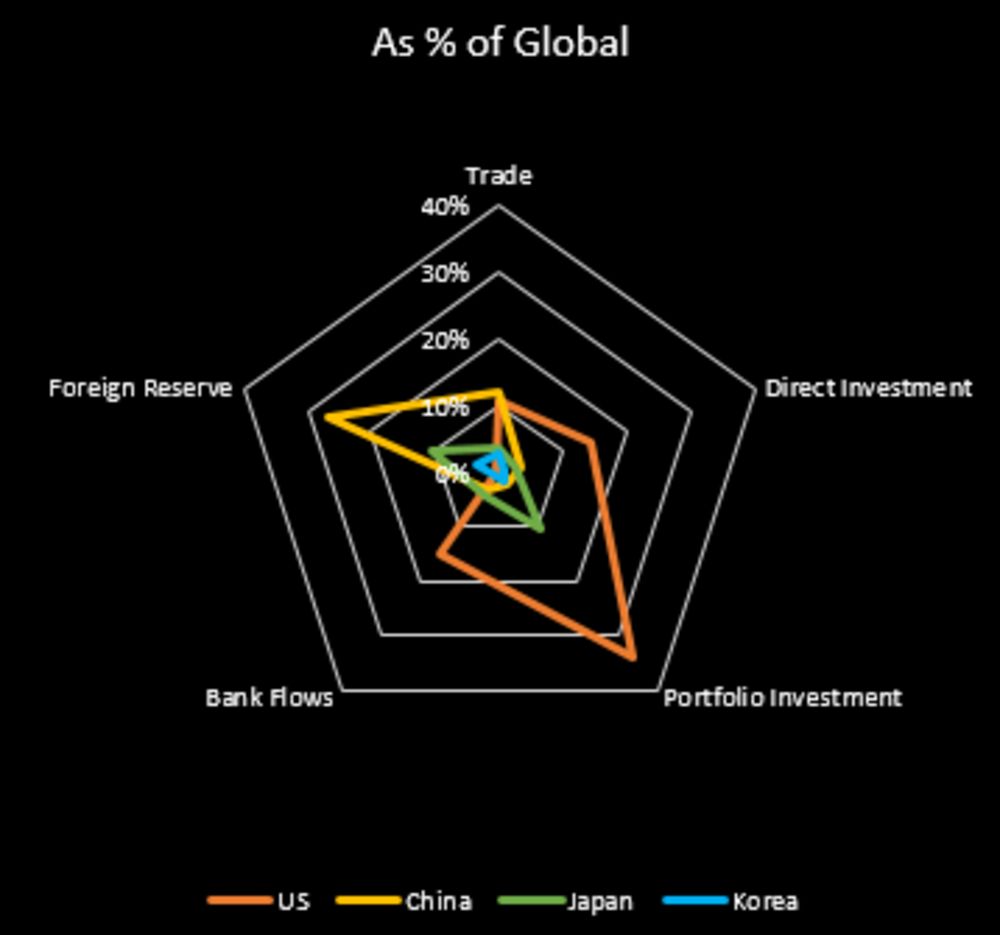 Confrontations in trade, technology and geopolitics are threatening to spill over into the financial system, with the U.S. pondering sanctions against Chinese banks and China weighing the possibility of selling down its U.S. Treasury holdings. Tensions might be high, but Bloomberg Economics' mapping of China's financial links with the rest of the world suggests the chances of decoupling are low.
Today's Must Reads
Save the Date

Next week, the Bloomberg New Economy will convene business and world leaders to address the world's most significant changes and challenges from green energy solutions to a post-pandemic recovery.
Register now to join our global town hall, Nov. 16-19: neweconomyforum.com
On the Bloomberg Terminal
Like Supply Lines?
Don't keep it to yourself. Colleagues and friends can sign up here. We also publish Balance of Power, a daily briefing on the latest in global politics.
For even more: Follow @economics on Twitter and subscribe to Bloomberg.com for unlimited access to trusted, data-driven journalism and gain expert analysis from exclusive subscriber-only newsletters.
How are we doing? We want to hear what you think about this newsletter. Let our trade tsar know
Before it's here, it's on the Bloomberg Terminal. Find out more about how the Terminal delivers information and analysis that financial professionals can't find anywhere else. Learn more.
You received this message because you are subscribed to Bloomberg's Supply Lines newsletter.
Unsubscribe | Bloomberg.com | Contact Us
Bloomberg L.P. 731 Lexington, New York, NY, 10022