The loss leader, an American retail tradition since Benjamin Franklin wore short-pants, is about to become a lost art.
The setup is simple: list a high-profile product – say a flatscreen TV or turkey – for less than cost, and make up the negative margin on all the more profitable dreck people throw in the cart. The math gets squishy quickly, but generally, it works out for the store, particularly if consumers don't just cherry-pick the deals.
And this savage year those bold enough to go to stores likely won't be skipping around much. For months, we've seen a trend in so-called trip consolidation, which has paid off handsomely for retailers like Walmart and Tractor Supply. This all plays into the Black Friday playbook.
But who's really going to stores this week? Black Friday was tired retail theater even before the dreaded social disease. Digital sales, already accelerating quickly, have skipped forward about five years in 2020. This holiday, online sales are expected to surge 33%. Not surprisingly, Macy's and some other analog empires kept some stores locked entirely last week, operating them as giant e-commerce warehouses, albeit with mannequins and credit card scanners.    
The unit economics on e-commerce aren't as good as one might think. Returns are rife and high-tech fulfillment centers can cost 10 times the price of a big-box store and pickers – either people or robots – add a retail line item that is handled for free by analog shoppers.
What's more, web stores are still crummy at discovery, the dark arts of getting people to find and buy stuff they didn't know they needed or wanted. Online shoppers, particularly those driven by discounts, generally know what they want. What's more, sites prioritize search and transaction engines; an online shop that approximates an aimless wander down an aisle is a great idea in theory, but in practice a great way to get someone to click away. 
The Internet is also playing catch-up on price discrimination, separating customers by willingness to pay. There's little personal cost involved in finding a discount or coupon; in fact, there's a cottage industry of bots and aggregators that will do it for you. 
Black Friday, the old-fashioned human melee version, was in some ways an economist's dream. It penciled an almost perfect demand curve based simply on how early customers were willing to get up.  
The bright side in all this: people seem to be shopping. The National Retail Federation expects holiday spending to increase by as much as 5% over last year, with about 30% of that haul coming online. The question is how much of that will come at a loss versus a lead.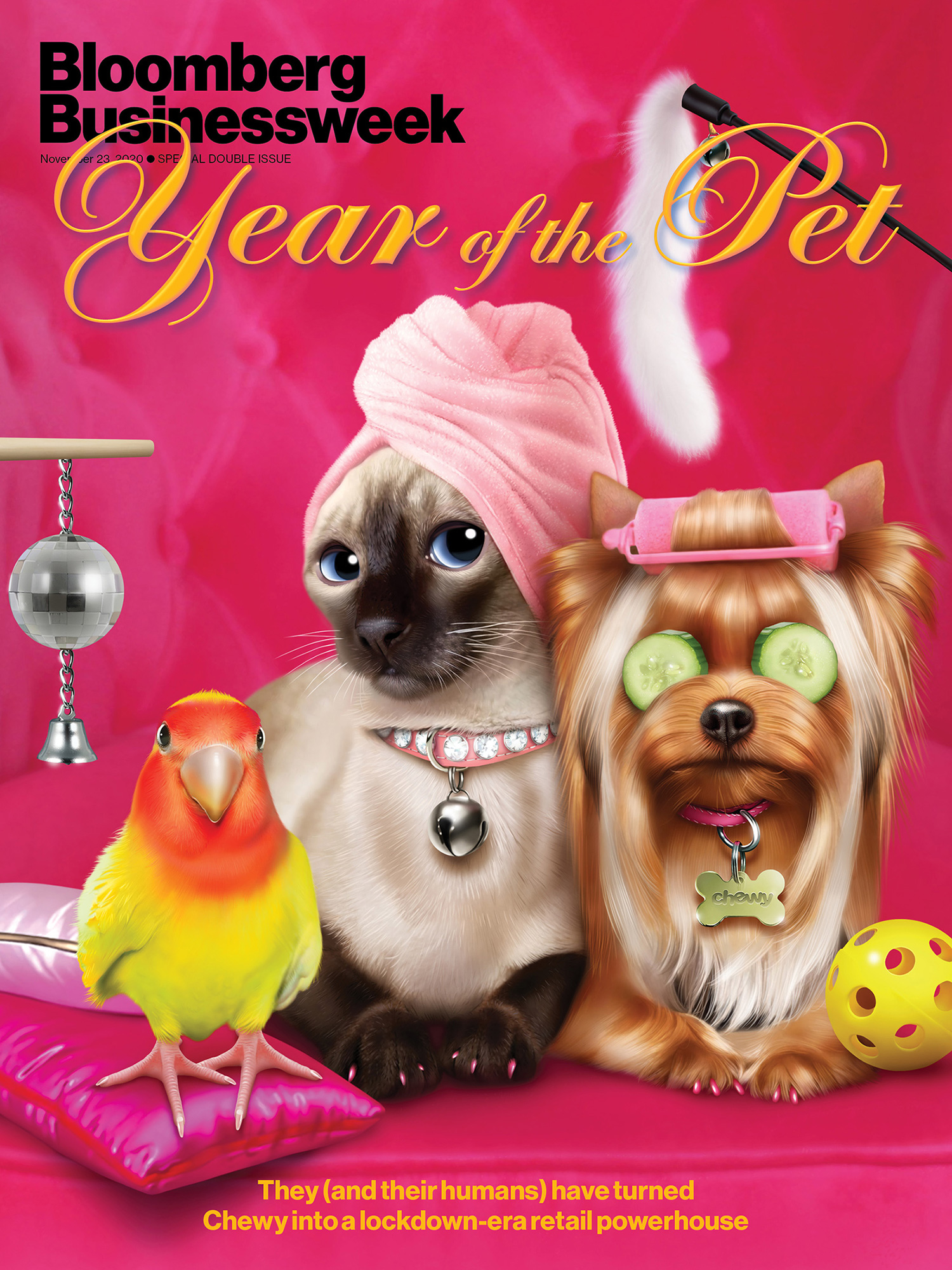 Each year, we celebrate The Bloomberg 50 honorees in a special issue of Bloomberg Businessweek across all platforms, and with an A-list celebration of both the honorees and our identified Ones to Watch.
On December 3rd, we reveal the 2020 Bloomberg 50 honorees LIVE in a dynamic virtual event. Featuring conversations with DJs Swizz Beatz and Timbaland, Emmy-winning director Jason Hehir, IMF managing director Kristalina Georgieva, Mastercard president Linda Kirkpatrick and many more! Proudly sponsored by Salesforce. Register here
Before it's here, it's on the Bloomberg Terminal. Find out more about how the Terminal delivers information and analysis that financial professionals can't find anywhere else. Learn more.
You received this message because you are subscribed to Bloomberg's Sunday Strategist newsletter.
Unsubscribe | Bloomberg.com | Contact Us
Bloomberg L.P. 731 Lexington, New York, NY, 10022