With about 50 days left in Donald Trump's presidency, his son-in-law Jared Kushner will return as envoy to the first country that Trump visited as head of state.
Saudi Arabia has been the linchpin of Trump's approach to the Middle East. Four years on, new alliances have been formed, along with new risks for President-elect Joe Biden to manage.
Foremost among them is a wounded Iran, which has suffered through a "maximum pressure" campaign that has left it isolated and economically depressed. After the assassination of a top nuclear scientist inside Iran on Friday, Tehran promised vengeance, while also saying it won't fall into the "trap" of sabotaging chances for a new nuclear deal with Biden.
Iran blamed the killing on Israel, which hasn't commented. The United Arab Emirates, though, called the attack on Mohsen Fakhrizadeh a "crime" that could increase tensions across the region.
The UAE statement pointed to unease with the Trump administration's strategy of ratcheting up tensions with Iran, even as the UAE recently signed an agreement to normalize ties with Tehran's arch-nemesis Israel. It lamented the region's current "instability."
Kushner also will visit Qatar, whose falling out with Saudi Arabia has denied the Trump administration the united front it desires against Iran. Qatar so far has shown little enthusiasm for reconciliation with the Saudis, and has instead deepened its cooperation with Turkey.
So, while much has been made of the Trump team seeking new diplomatic "victories" on its way out, the real challenge may be holding together the shaky gains it's made so far. — Benjamin Harvey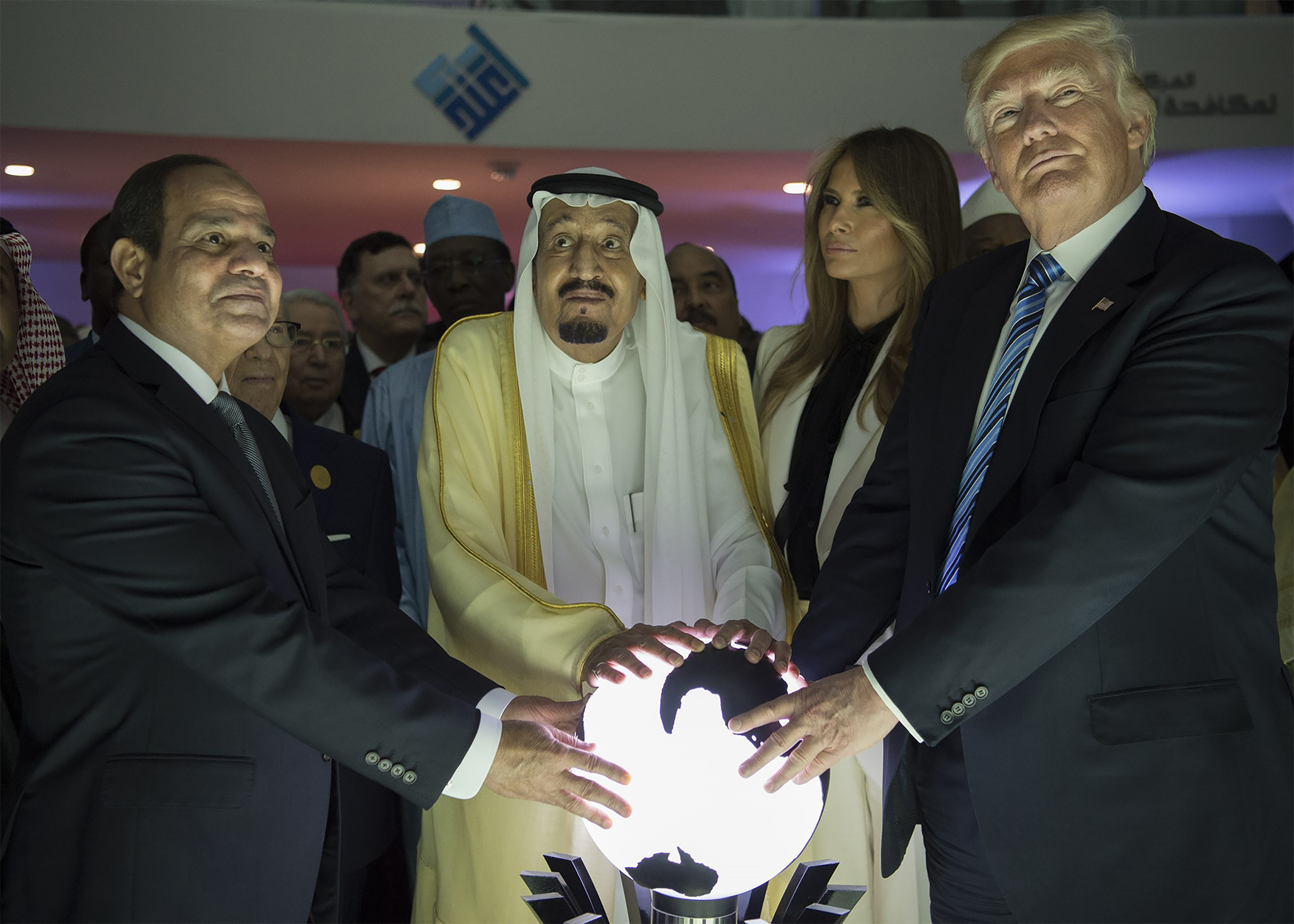 Photographer: Bandar Algaloud / Saudi Royal Council Handout/Getty Images
Tell us how we're doing or what we're missing at balancepower@bloomberg.net.
Economic lineup | Biden will take a significant step this week toward addressing the damage the pandemic has inflicted as he names an economic team led by his choice for Treasury Secretary, former Federal Reserve Chair Janet Yellen. Biden has called for trillions of dollars in new stimulus to aid the small and mid-size businesses that are the nation's jobs engine.
Tory revolt | Boris Johnson is battling to convince lawmakers to back plans to keep most of England under strict pandemic controls when a national lockdown ends this week. His push to maintain tight restrictions on the hospitality industry in particular has put him at odds with many in his own party, who worry about the economic damage of lost jobs and the risk of failed businesses.
Souring ties | Australian Prime Minister Scott Morrison demanded an apology after a Chinese diplomat tweeted an image purporting to show an Australian soldier holding a knife to the throat of an Afghan child. It comes after a government report found Australian soldiers were allegedly involved in unlawful killings in Afghanistan. Tensions between Canberra and Beijing have risen since Australia called for an independent probe of the origins of the pandemic, leading to a series of trade reprisals.
Tigray's resistance | The leader of Ethiopia's Tigray state vowed to fight on against the central government, a day after Prime Minister Abiy Ahmed said federal forces had ended a month-long conflict by capturing the capital of the dissident region. Africa's second-most populist nation now faces the prospect of a long guerrilla war that's already sent tens of thousands of people fleeing to neighboring Sudan.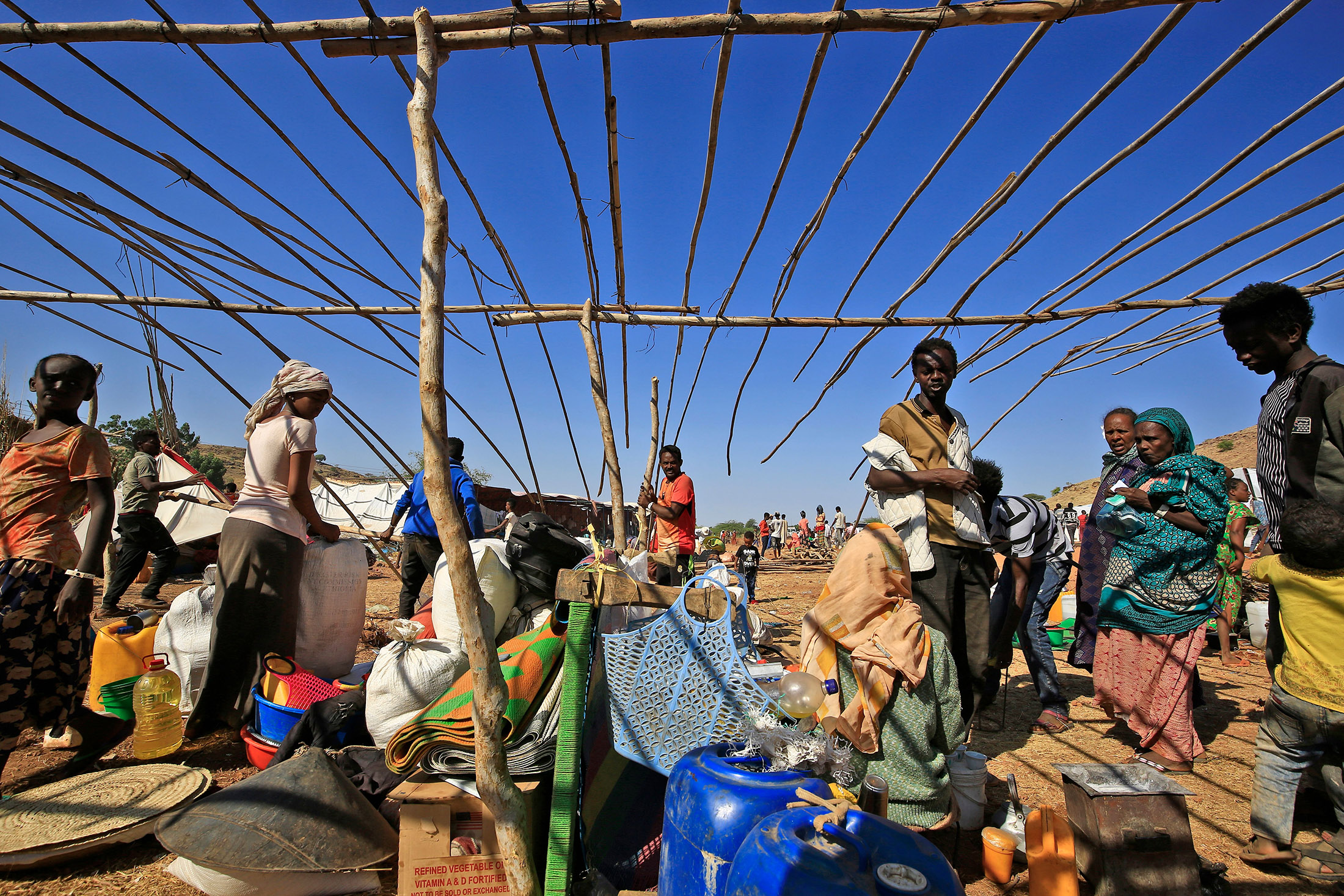 Photographer: Ashraft Shazly/AFP via Getty Images
Electoral slap | Brazilian President Jair Bolsonaro suffered a setback in second-round municipal elections yesterday that saw his candidates defeated and centrist mayors returned or installed in Sao Paulo and Rio de Janeiro. Bolsonaro, who doesn't have his own party, emerges weakened from what was essentially a midterm referendum on his rule.
What to Watch This Week
Thanks to all who responded to our pop quiz Friday and congratulations to Bill Peterson who was the first to name Algeria as the country that's had its second successive president take a prolonged absence abroad for health reasons.
And finally ... Conspiracy theory hotbed QAnon has found a home in Japan, where the movement has gained a foothold and demonstrated its ability to travel beyond U.S. borders. Max Zimmerman reports from Tokyo that research by a social media analytics firm shows the Japan-based QAnon community is among the most developed international chapters, with distinct terminology, influencers and behaviors.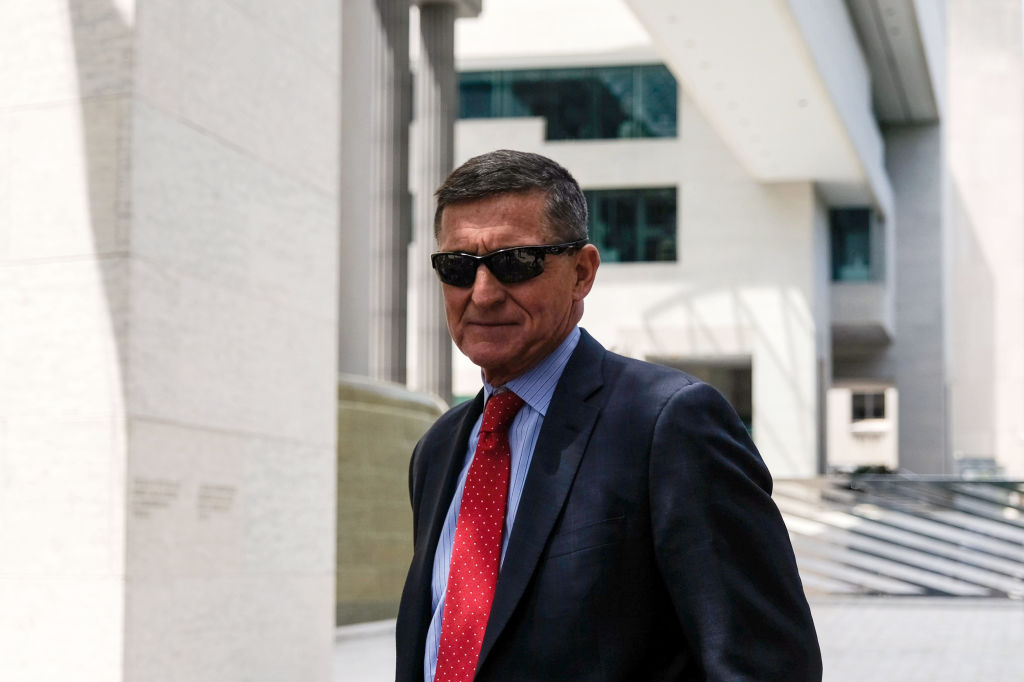 Photographer: Alex Wroblewski/Getty Images North America
Like Balance of Power? Get unlimited access to Bloomberg.com, where you'll find trusted, data-based journalism in 120 countries around the world and expert analysis from exclusive daily newsletters.
You received this message because you are subscribed to Bloomberg's Balance of Power newsletter.
Unsubscribe | Bloomberg.com | Contact Us
Bloomberg L.P. 731 Lexington, New York, NY, 10022