Poland and Hungary are going for broke. After meeting in Budapest yesterday, Prime Ministers Mateusz Morawiecki and Viktor Orban reiterated their threat to veto $2.2 trillion of European Union spending, even at the risk of losing their share.
For Orban and Morawiecki, this isn't about money. It's about the bloc's decision to tie funds — including access to the pandemic rescue package — to democratic standards.
Both right-wing nationalist governments are outraged at EU charges of democratic backsliding. But in holding up the budget in defiance of Brussels and fellow EU leaders, they may find themselves on an unsustainable path.
Donald Trump's election defeat isn't the only sign that the populist wave is fading. Turkish President Recep Tayyip Erdogan is again looking for better ties with the west, while in Brazil, President Jair Bolsonaro's favored candidates all lost in the first round of municipal elections that were a de facto midterm referendum on his rule.
In Europe, Dutch far-right leader Thierry Baudet resigned this week amid allegations of antisemitism in his party, leaving it rudderless going into national elections in March. The U.K.'s Brexit-fueled divisive influence on the EU is about to end on Dec. 31, with or without a trade deal. Brussels is meanwhile reaching out to U.S. President-elect Joe Biden to start anew.
All this may just be a temporary reprieve for liberal values. But for now it's 25 against two: Poland and Hungary are increasingly isolated, and the EU surely feels emboldened to tough it out. — Alan Crawford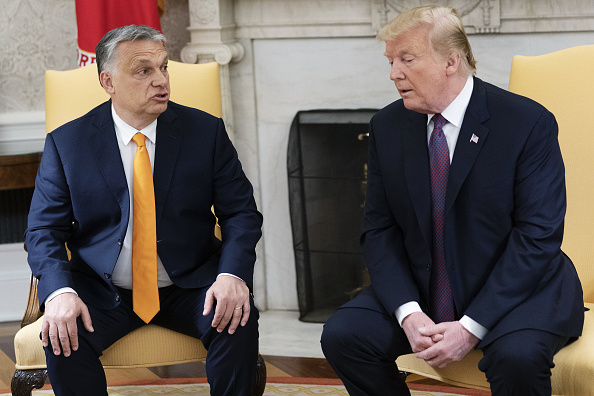 Photographer: Chris Kleponis/Pool via Bloomberg
Click here for this week's most compelling political images, and tell us how we're doing or what we're missing at balancepower@bloomberg.net.
Giving ground | Trump said he'll relinquish power if the Electoral College affirms Biden's win next month, but he signaled he may never formally concede defeat, and may skip his successor's Jan. 20 inauguration. Trump fielded questions from reporters yesterday for the first time since his loss, speaking at the White House after a Thanksgiving teleconference with members of the military.
Wooing Biden | France and Germany are leading efforts in Europe to make early contact with Biden's team, with the aim of accelerating talks to ease trade tensions between the U.S. and the EU. At the top of the agenda for Paris is resolving an aircraft dispute that has seen tariffs imposed on more than $12 billion of transatlantic goods, while Berlin is keen to revive free-trade talks.
Angry farmers | Almost 300,000 farmers from several states are on their way to India's capital to protest new agricultural laws they say will severely hurt their income. Police have already arrested upwards of 100 leaders and turned water cannons on the marchers as authorities try to stop them from reaching New Delhi.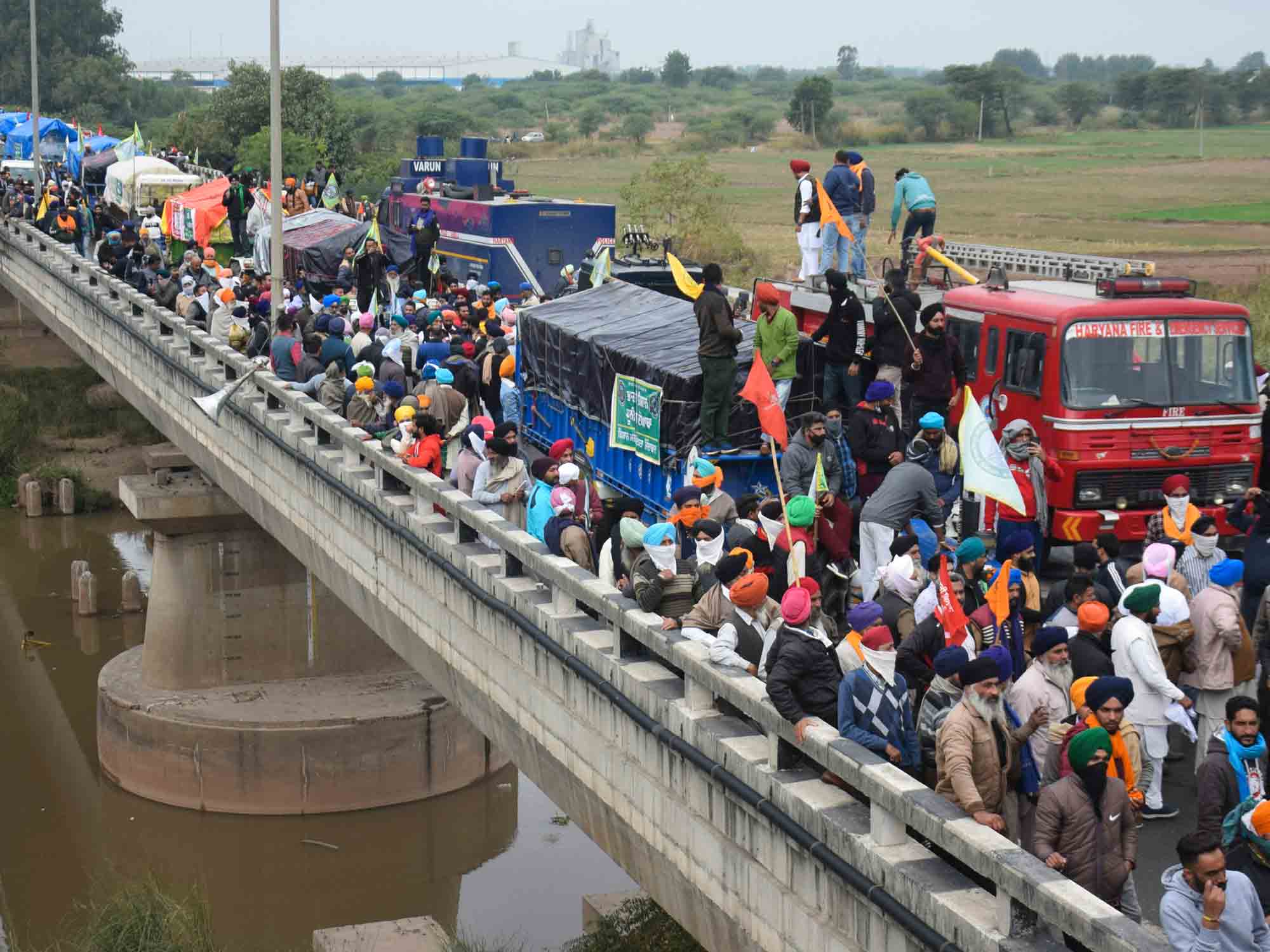 Source: AFP via Getty Images
Missile message | North Korea has greeted the prior two new occupants of the White House with missile or nuclear tests soon after taking office. As Jon Herskovitz explains, Kim Jong Un may have a similar provocation in mind for Biden, laying down a marker soon after he takes power.
Changing calculus | Alongside the west, Turkey is also seeking a thaw with regional powerhouse Saudi Arabia in a bid to navigate rifts with Russia, Biden's election victory and the threat of European sanctions. Selcan Hacaoglu and Firat Kozok explain that two years after Erdogan made a high-stakes pivot from the west, he's now taking a more conciliatory line.
What to Watch
U.K. and EU negotiators will resume face-to-face trade talks this weekend after key officials went into virus-related quarantine.
China is imposing anti-dumping duties of more than 100% on Australian wine from this weekend, adding to trade tensions with Canberra.
The U.S. Supreme Court is set to hear arguments Monday in the Trump administration's bid to exclude undocumented immigrants from the census count used to divvy up congressional seats and federal funds.
Pop quiz, readers (no cheating!). Which country has had its second successive president take a prolonged absence abroad for health reasons? Send your answers to balancepower@bloomberg.net.
And finally ... South Africa's shutdown to fight the pandemic slammed an already weak economy, fueling job losses and bankruptcies. But, as Pauline Bax discovered, the dislocation opened up opportunities for small businesses to thrive in the densely populated township of Soweto on the outskirts of Johannesburg, as people turned to corner shops and local food deliveries.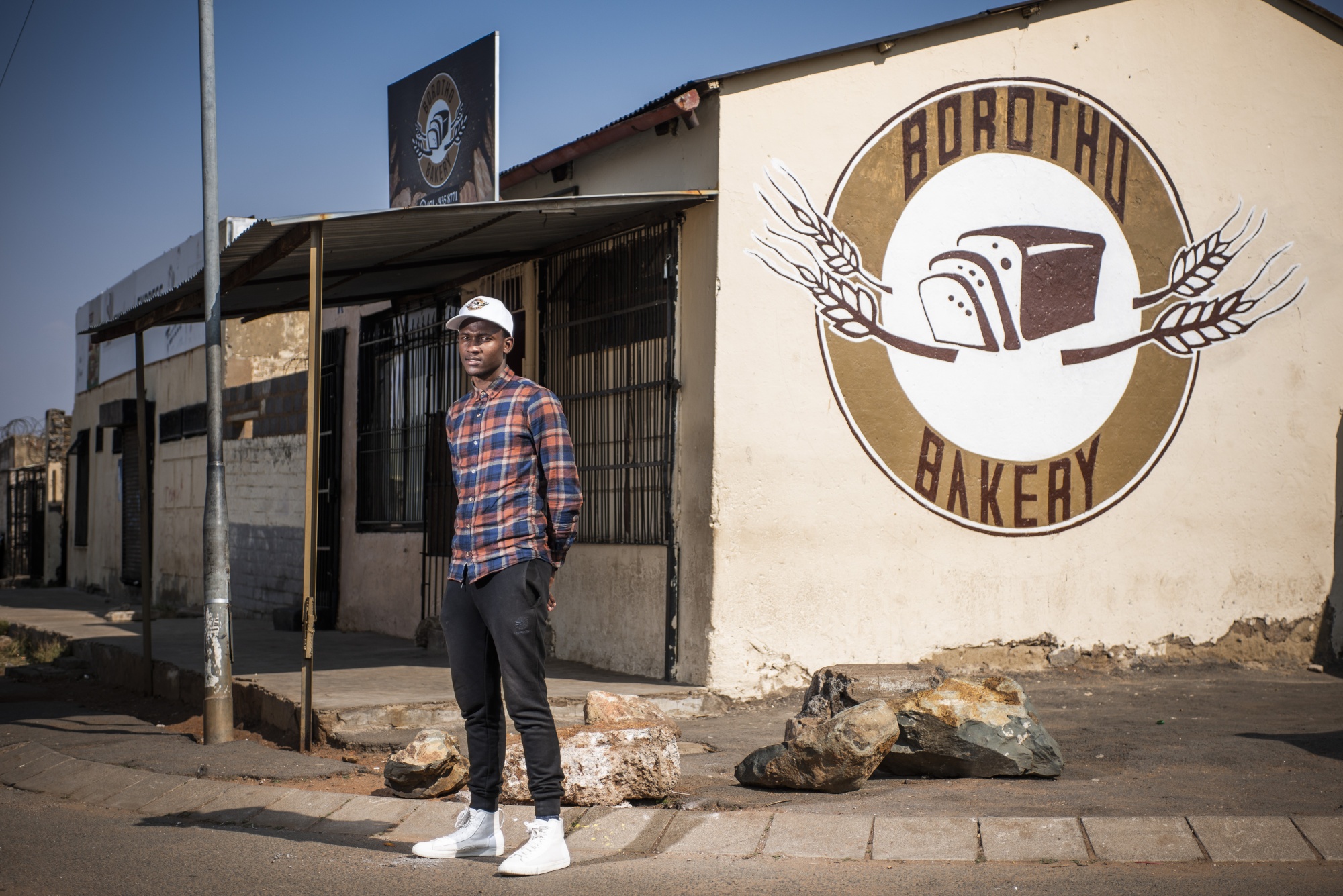 Photographer: Waldo Swiegers/Bloomberg
Like Balance of Power? Get unlimited access to Bloomberg.com, where you'll find trusted, data-based journalism in 120 countries around the world and expert analysis from exclusive daily newsletters.
You received this message because you are subscribed to Bloomberg's Balance of Power newsletter.
Unsubscribe | Bloomberg.com | Contact Us
Bloomberg L.P. 731 Lexington, New York, NY, 10022