Next Africa: A cocoa competition
Ivory Coast and Ghana, who together produce about two-thirds of the world's cocoa, are insisting that traders pay a higher price for their beans.
That's due to a hefty $400 Living Income Differential over futures prices to boost the amount of money farmers take home, as well as additional quality surcharges.
A world hit by the coronavirus, and the consequent slump in demand, has traders fighting back against the country-quality premiums, and some have compared the two nations to the OPEC oil cartel as they team up on prices.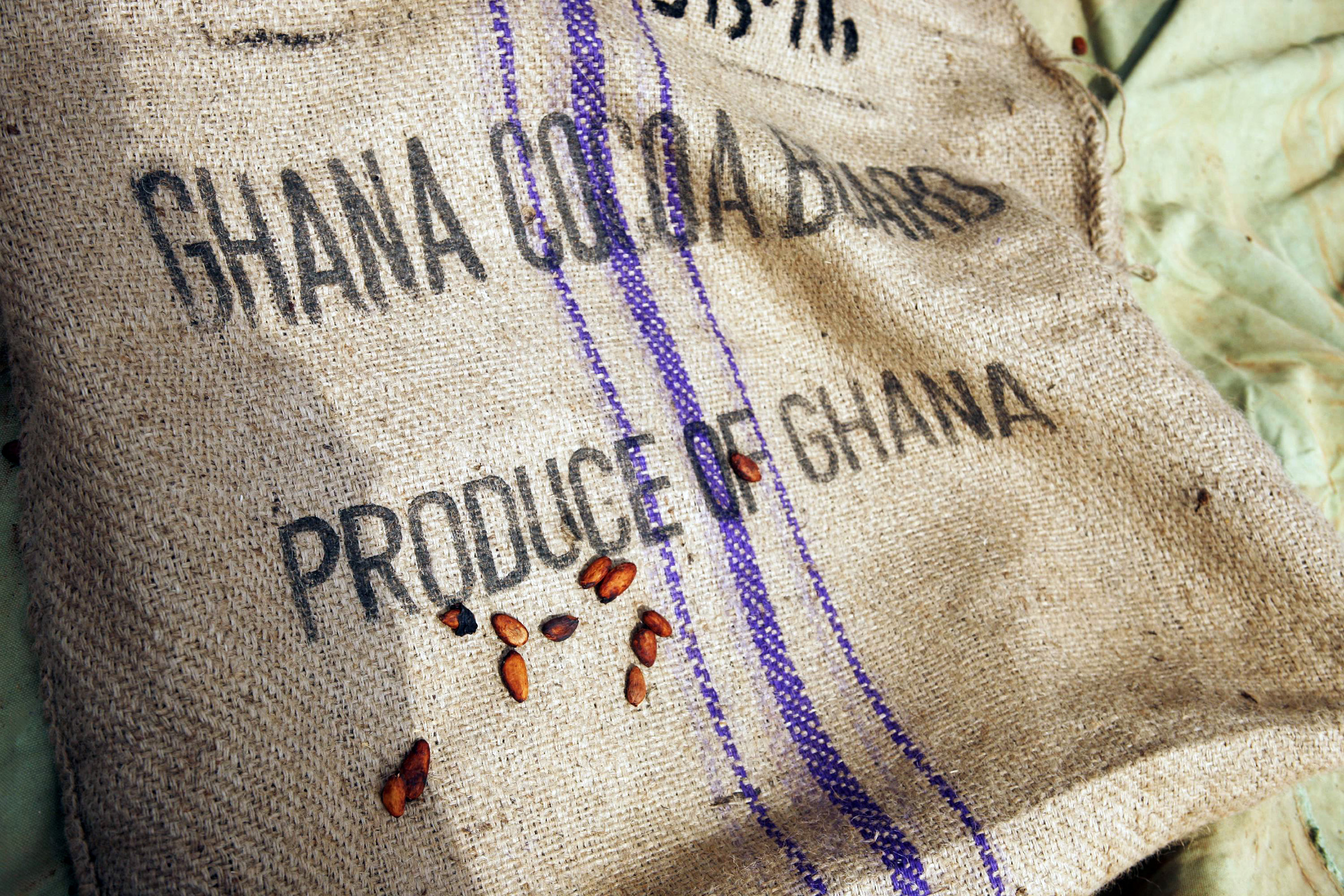 Photographer: JANE HAHN
Already some foreign shippers in Ivory Coast have stopped buying cocoa for future delivery, asking for a lower country differential. The governments are considering countering that by suspending sustainability programs, likely making it more difficult to sell the beans to buyers who demand an ethically sourced product.
While that's a tactic that has worked before, this year many traders and their customers are under unprecedented strain due to the economic fallout from the pandemic.
In the latest twist in the standoff, Bloomberg reported that Hershey is taking the unusual step of directly sourcing a large amount of cocoa through the ICE Futures U.S. exchange. That allows the chocolate giant to obtain cheaper supplies that don't incur the premium, saving millions of dollars.
For Ivory Coast and Ghana, cocoa represents a key source of foreign exchange for both countries and a livelihood for millions of their people. The governments may have to accept that at the moment there is just too much cocoa to enforce higher prices.
News & Opinion
Ethiopia War | President Abiy Ahmed's government moved to ratchet up economic pressure on the dissident Tigray region after more than two weeks of fighting in Ethiopia. The violence has triggered a humanitarian crisis and threatens to spread across its borders. Abiy, a year after winning the Nobel peace prize, says his army is planning a final offensive in the Horn of Africa nation's northern region, while Tigray's rulers remain defiant. Investors are becoming increasingly wary.
Bobi Wine's Arrest | Riots erupted in the Ugandan capital after the arrest of Bobi Wine, a pop star-turned-politician who's running against President Yoweri Museveni in elections scheduled for January. Television footage showed barricades and burned tires on the streets of Kampala as protesters chanted Wine's name after he was detained while attending a rally. Critics say rules governing campaigning favor the president, who after more than 30 years in power dominates prime-time radio and television.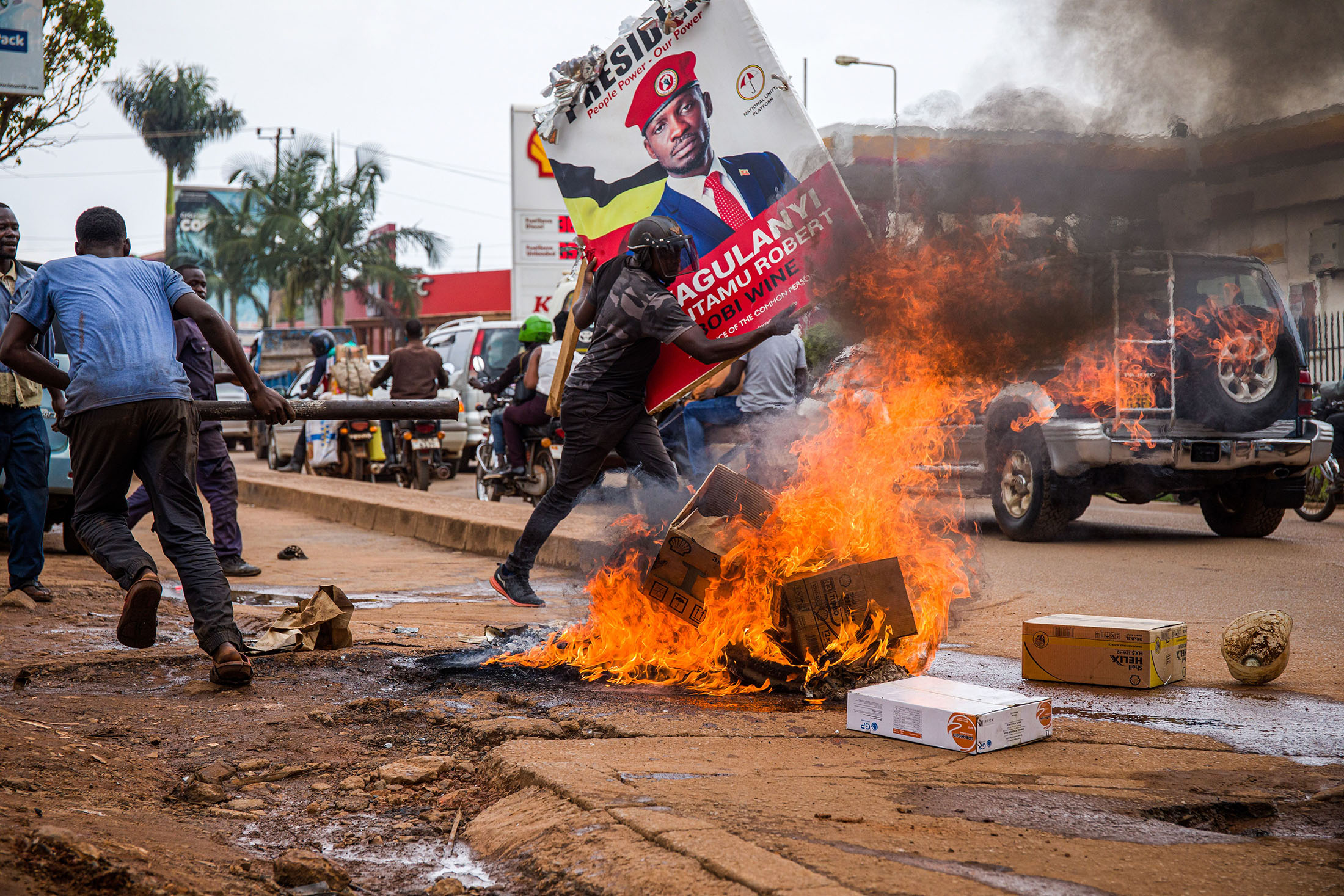 Photographer: BADRU KATUMBA/AFP
Blame Game | Zambia and holders of its dollar bonds blamed each other for the southern African nation becoming the continent's first sovereign default of the coronavirus era. Finance Minister Bwalya Ng'andu said bondholders refused to sign the necessary confidentiality agreements to allow them to see details of its loans from China. A key group of creditors retorted that they never got details on planned fiscal policy and transparency they asked for. The scene is now set for a drawn-out, acrimonious process to restructure as much as $12 billion in debt. 
Sasol Plant Complete | After billions of dollars of cost overruns, Sasol has completed its Lake Charles Chemicals Project in Louisiana. The Johannesburg-based company struggled through mismanagement that tarnished its reputation and a final onslaught of hurricanes in the U.S. Gulf Coast to announce the finalization this week. Total spending on the plant is seen at $12.8 billion compared with an estimated $8.9 billion in 2014.
Ramaphosa Debt | South Africa can avoid a sovereign debt crisis and will rescue Eskom, the ailing power utility, according to President Cyril Ramaphosa. The country has lured more than half the $100 billion it set out to attract as companies look beyond the coronavirus to invest in a growing economy, he said in an interview. Escaping a debt trap hinges on the government's success in persuading powerful labor unions to accept no state-worker pay increases for the next three years. Meanwhile, Africa's biggest bank says Ramaphosa is winning the battle against corruption.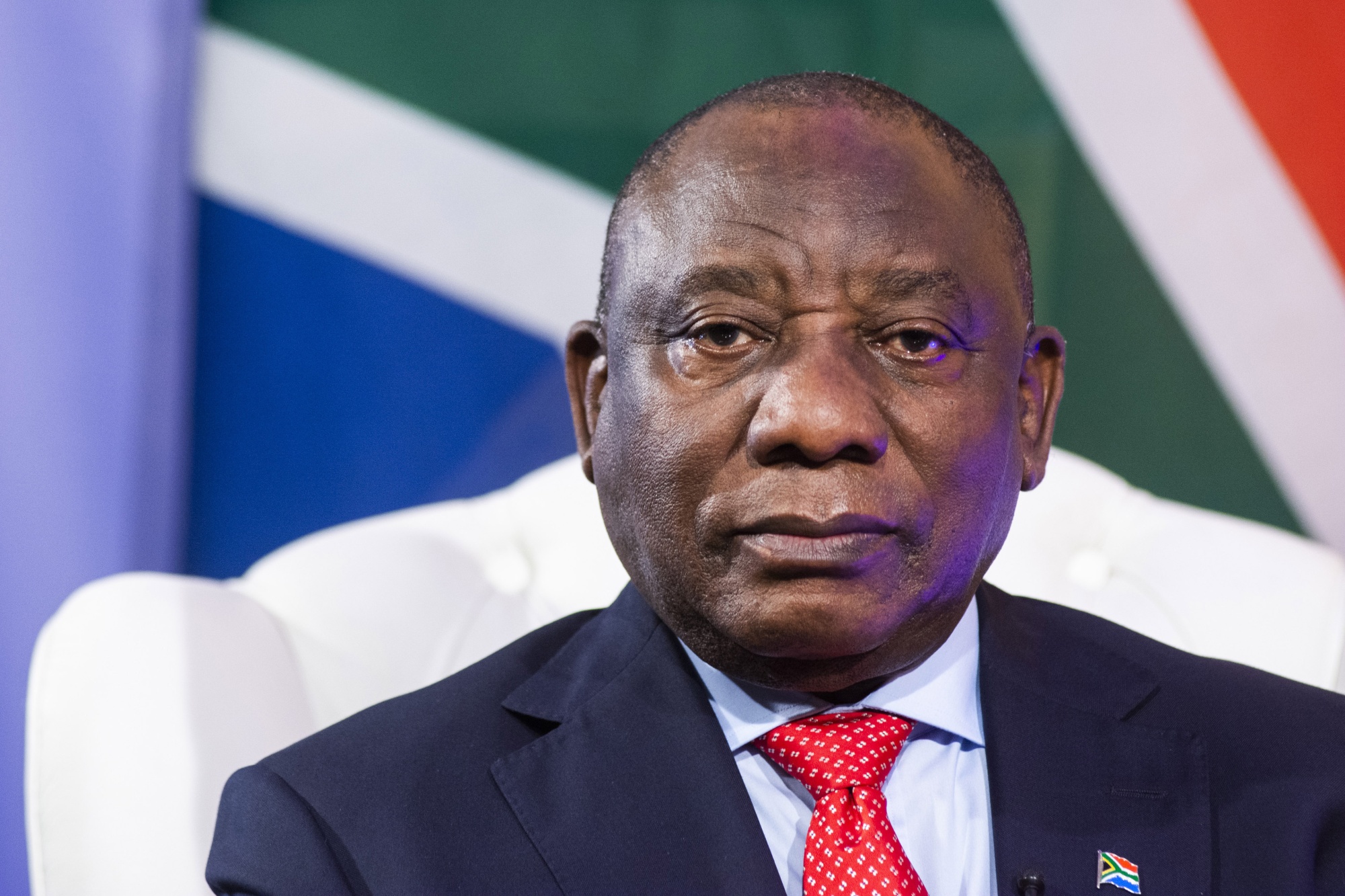 Photographer: Waldo Swiegers/Bloomberg
Past & Prologue 
Data Watch
South Africa kept its benchmark rate unchanged at a record-low 3.5% for a second meeting. That means the 3 percentage points of cuts to July are it for the year. 
Ethiopia's war means the nation is missing out on a rally in emerging-market debt. A sell-off of its Eurobonds has gained momentum even as EM dollar debt average yields fell to a record low.
 
Coming up
November 22 Burkina Faso election
November 23 Nigeria third-quarter GDP data, Ghana interest-rate decision, Naspers and Prosus first-half earnings
November 24 Nigeria interest-rate decision, South African central bank leading indicator
November 25 South Africa inflation for October & business confidence for the fourth quarter, Mauritius interest-rate decision
November 26 Kenya interest-rate decision, Zambia inflation for November, South Africa producer inflation for October, Zimbabwe budget speech
November 27 Angola interest-rate decision
Sub-Saharan Africa is in the midst of its first recession in 25 years, but it's still an attractive investment destination. Join us virtually for Bloomberg Invest Africa on Nov. 24 at 1 p.m. Central Africa Time (GMT+2) to see how leaders in business, finance and politics are maximizing the region's growth trajectory. Register for free here to be part of the live conversation or to access all content on-demand.
Last Word
The mystery of Cape Town's missing sharks may have been solved. A South African government-appointed panel found that attacks by killer whales are likely responsible for the disappearance of the great whites. False Bay, which lies off the city's east coast, has long been famed for the presence of the two-ton sharks that can measure as long as five meters. While sightings by shark spotters positioned near beaches averaged 205 from 2010 to 2016, there has now only been one confirmed sighting in more than two years. Their absence coincided with the arrival in the bay of two orcas, who go by the names of Port and Starboard. The orcas, which can weigh as much as 5.4 tons and measure eight meters, prey on the sharks, often eating only their livers. The sharks may have migrated east along the nation's southern coastline.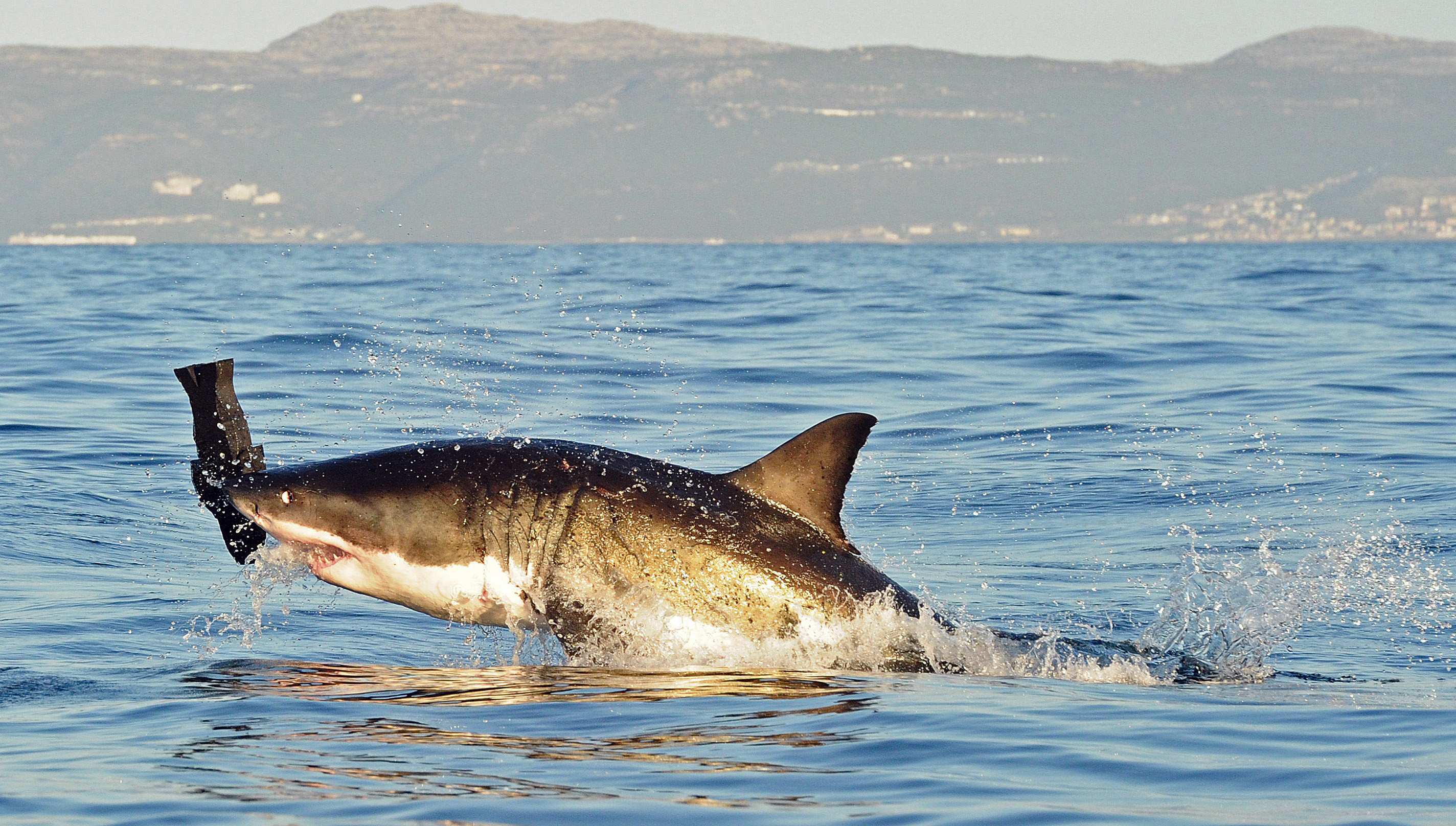 You received this message because you are subscribed to Bloomberg's Next Africa newsletter.
Unsubscribe | Bloomberg.com | Contact Us
Bloomberg L.P. 731 Lexington, New York, NY, 10022