Next Africa: Abiy's gamble in Ethiopia
Next Africa, a weekly newsletter of where the continent stands now — and where it's going next.
A year ago, Ethiopia's Prime Minister Abiy Ahmed won a Nobel Peace Prize for ending a war with Eritrea. He was hailed as a young leader who would drive economic reform and make Africa's second-most populous nation more democratic.
Now he has taken a risk that's left his nation on the brink of a full-blown civil war, threatens stability in the Horn of Africa and may slow the opening up of the Ethiopian economy.
Since Nov. 4, the armed forces of Abiy's government have been attacking Tigray in retaliation for an earlier assault on an army base that he blamed on the region's government.
Tension has been building with Tigray for some time. The region's leaders led a rebellion that ousted the Marxist Derg regime in 1991 and remained highly influential in the country until Abiy came to power in 2018 and set about reducing their influence. That's led to resentment.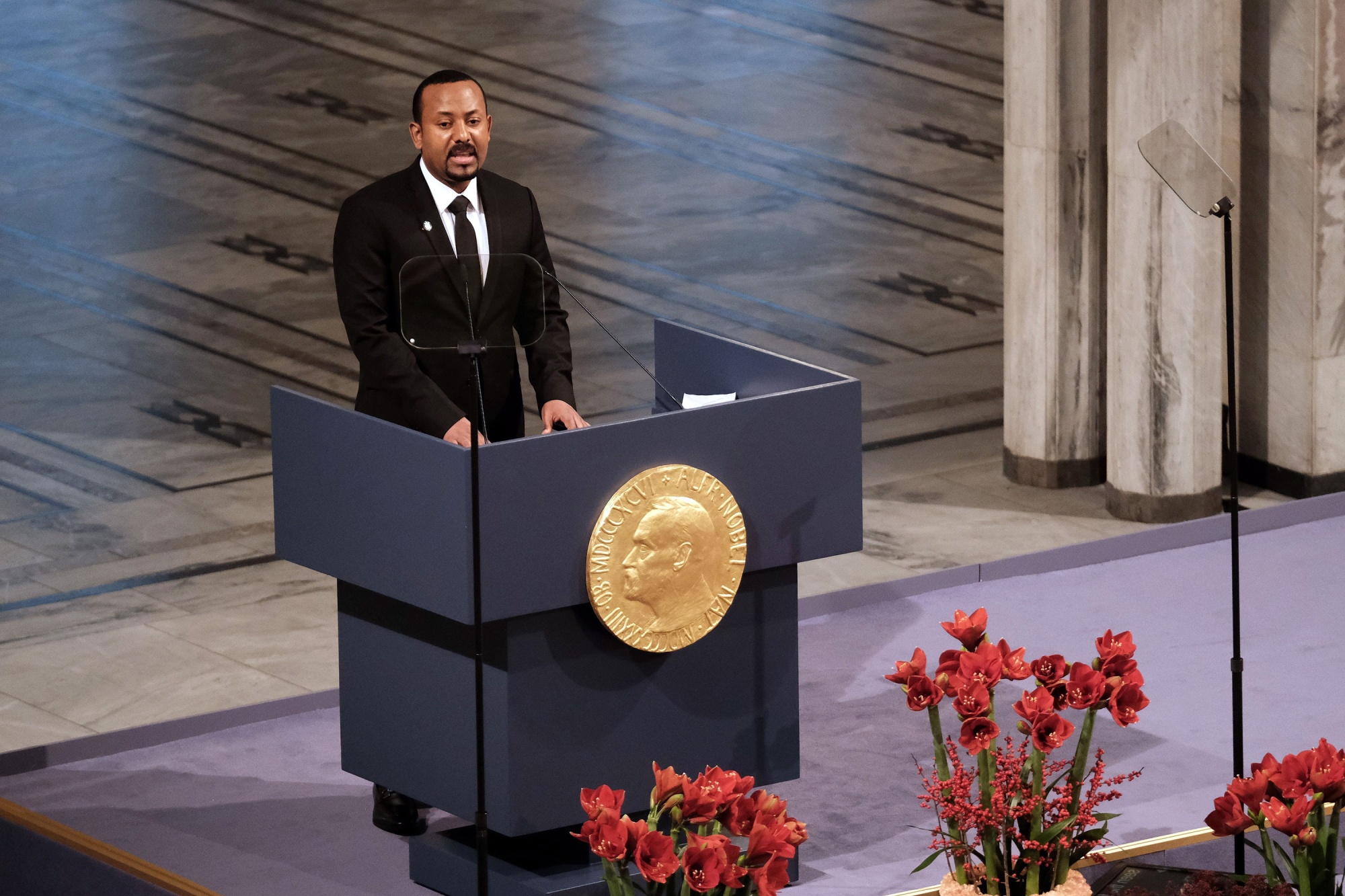 With a military that may number 250,000, battle-hardened Tigrayans whose state lies on the tense border with Eritrea, won't easily be cowed. Their leader, Debretsion Gebremichael, told Bloomberg this week that they "cannot be beaten." At least 550 people have died in the fighting. Amnesty International reported on Thursday that unidentified attackers had killed civilians in the region's town of May Cadera, primarily non-Tigrayans and probably in the hundreds.
"The military offensive is likely to be prolonged and bloody," Edward Hobey-Hamsher, a senior Africa analyst at U.K. risk consultancy Verisk Maplecroft, said in a note. "The conflict will prove an expensive distraction from government efforts to address systemic poverty."
Abiy's action is looking increasingly rash. While Ethiopia is one of Africa's fastest-growing economies, it's still among the poorest. Its leader may find that his lack of caution will halt the advances of the last two decades.
News & Opinion
Zambia Default? | A key bondholder group is set to reject Zambia's request for an interest-payment holiday, meaning the country could become the first African sovereign defaulter since the onset of the coronavirus pandemic. There is consensus among the so-called Zambia External Bondholder Committee, holders of about 40% of the nation's $3 billion of outstanding dollar bonds, to refuse the proposal. Zambia has already missed one coupon payment and will be in default unless it makes payment by end-Nov. 13.
Disputed Vote | Ivory Coast President Alassane Ouattara and his main political rival, Henri Konan Bedie, began talks to ease tensions over last month's disputed election in the world's top cocoa producer. Ouattara secured a third term after garnering 94.3% of ballots in the Oct. 31 election. His stronger rivals boycotted the vote, arguing that the constitution barred Ouattara from serving more than two terms. At least 85 people have died in election-related clashes.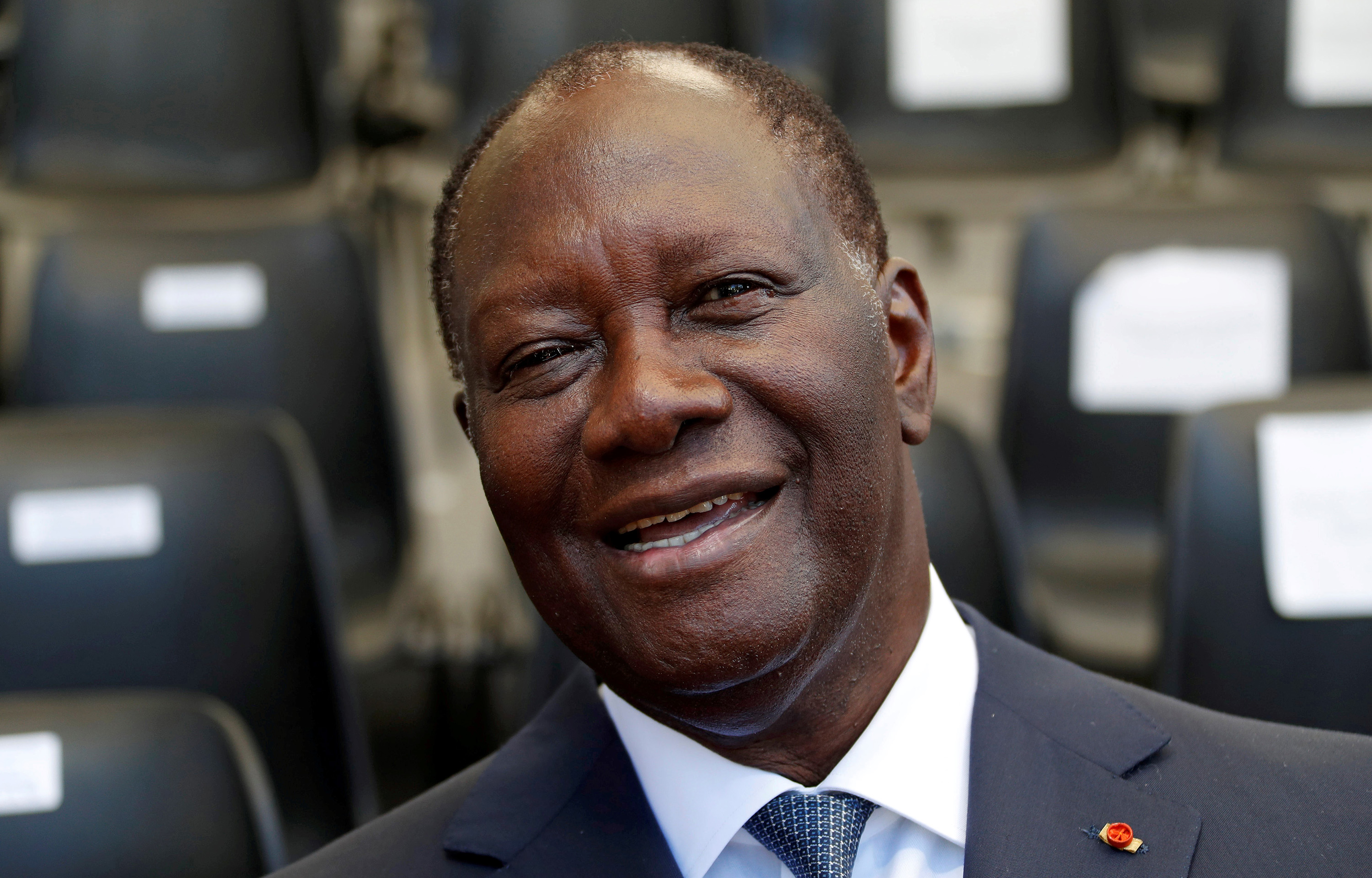 Anti-Graft Battle | South African authorities issued an arrest warrant for President Cyril Ramaphosa's top rival, bolstering his hold on power and his campaign against graft. The case against Ace Magashule,  secretary-general of the ruling African National Congress, relates to a years-old asbestos audit contract. He denies wrongdoing. Magashule is the highest-profile officeholder to face charges since Ramaphosa became president in 2018 and pledged to crack down on the corruption that became endemic during his predecessor Jacob Zuma's tenure.
Platinum Mine | Bravura Holdings, owned by Nigerian billionaire Benedict Peters, has $1 billion available for the development of a platinum mine in Zimbabwe. It's one of a number of little-known companies that have secured platinum concessions in Zimbabwe as the government seeks to kickstart its stagnant economy. Russian and Cypriot companies have also announced plans to invest in Zimbabwean mines. Established platinum miners in the country haven't announced plans to expand their operations.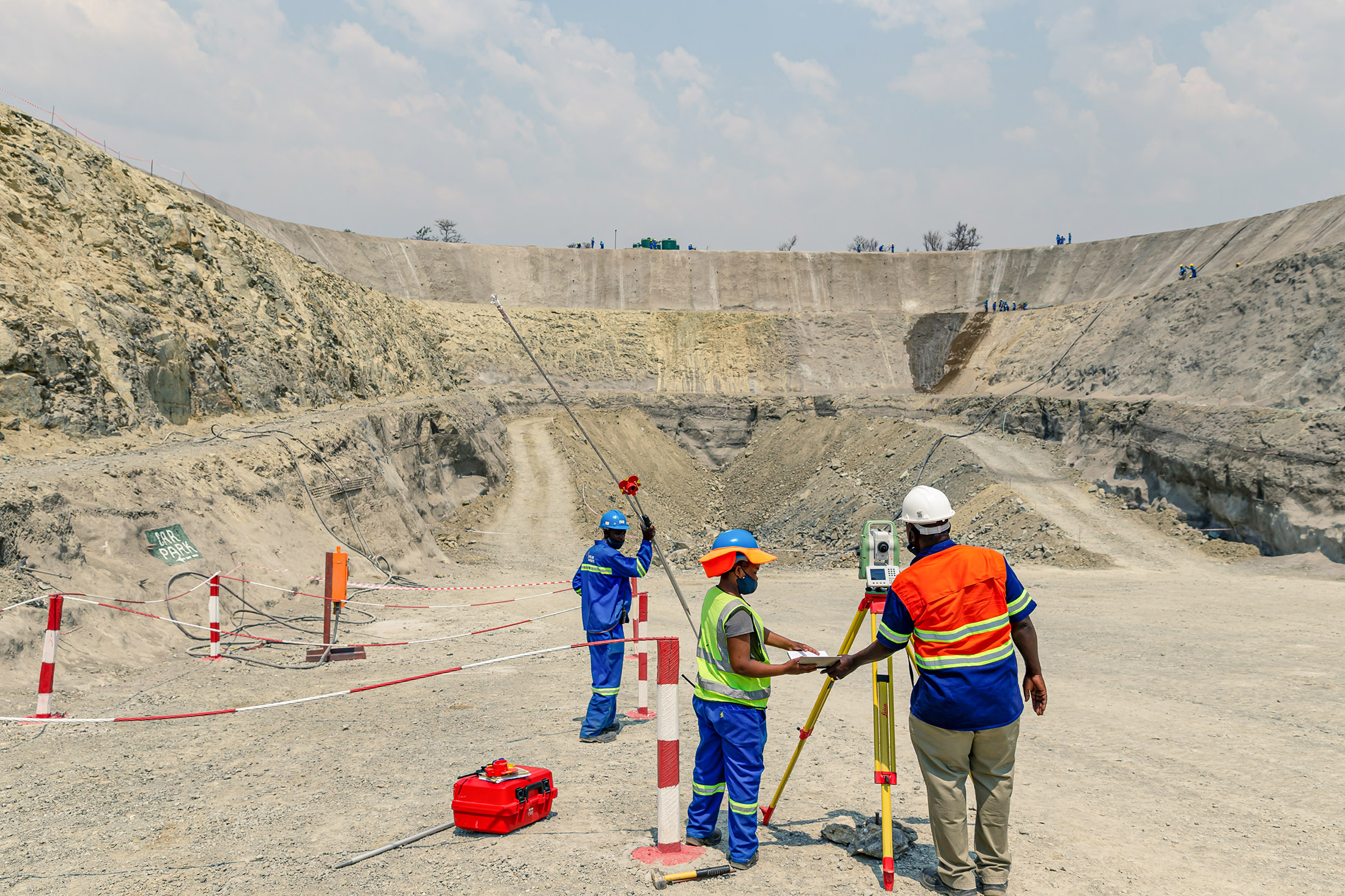 Wanted Arms Dealer | South Africa canceled the visitors visa of Guus Kouwenhoven, a Dutch businessman and convicted arms dealer. Kouwenhoven, who is residing in Cape Town, is wanted in the Netherlands after he was handed a 19-year prison sentence by a Dutch court in 2017 for smuggling weapons for former Liberian strongman Charles Taylor during that country's civil war. The conviction was the result of a retrial following an earlier acquittal in 2008.
Past & Prologue
Data Watch
South Africa's official unemployment rate returned to a 17-year high at 30.8% in the third quarter as the easing of a coronavirus lockdown allowed more people to look for work and be counted as jobless.
Ghana's annual consumer inflation slowed to 10.1% in October from 10.4% in September. The rate dropped for a third straight month, inching closer to the central bank's target range.
Tanzania's annual inflation rate remained unchanged at 3.1% in October from the previous month. Rwanda's annual urban inflation rate fell to 7.2% in the same month from 8.9% in September.
Coming Up
November 16 Nigeria October inflation
November 18 Zambia interest-rate decision, South Africa retail-sales data for September, Ghana PPI for October
November 19 South Africa interest-rate decision
November 20 S&P Global Ratings, Moody's Investors Service scheduled to release ratings assessments for South Africa 
Last Word
Ugandan conservationists are lobbying the European Union to back a campaign supporting part of the nation's third-biggest forest, a home to chimpanzees, forest elephants and unique plants. The area is under threat from sugarcane farming. The activists want the EU, a key funder of state environmental agencies, to exert pressure on authorities to reverse a decision to clear 8,000 hectares (19,768 acres) of the 41,000-hectare Bugoma Forest. There is a stalemate on boundaries, with the Hoima Sugar company insisting that about 22 square miles leased to it aren't part of the forest. The EU said it's opposed to the destruction of the forest and several of its officials have already engaged with Ugandan authorities on the issue. Uganda earned more than $1.6 billion from tourism last year, drawing foreign visitors with attractions such as mountain gorillas, tree-climbing lions and the source of the Nile River.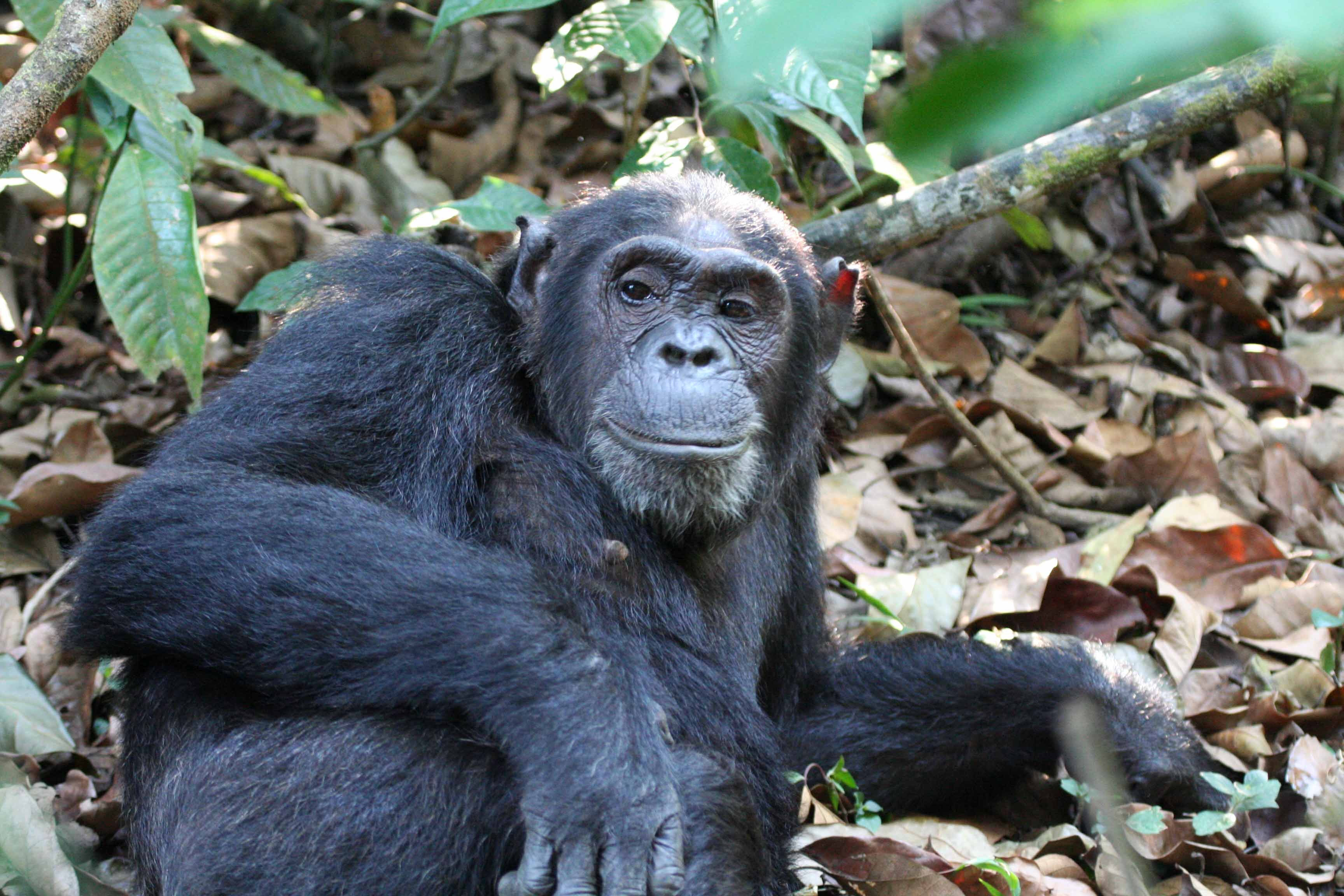 You received this message because you are subscribed to Bloomberg's Next Africa newsletter.
Unsubscribe | Bloomberg.com | Contact Us
Bloomberg L.P. 731 Lexington, New York, NY, 10022