New questions on infected minks
It's been a tough year for everyone, especially for minks.

Millions of the animals cultivated for their fur are being culled in Europe because of their unfortunate tendency to contract SARS-CoV-2.
Infections that can pass back and forth between animals and humans always represent a risk; that's how we supposedly got into this pandemic in the first place, with a virus spreading in bats jumping to humans last year. Domestic animals are an even greater concern because they may offer opportunities for viruses to change in new and dangerous ways.
That was what worried Danish officials were trying to say earlier this week when they announced a cull of the nation's entire population of 17 million farmed mink. They had detected strains of the coronavirus in people that appeared to have mutated while in minks (of course, humans had probably infected mink with the virus to begin with). Some of those mutations occurred to the virus's spike protein that lets the virus enter and infect healthy host cells.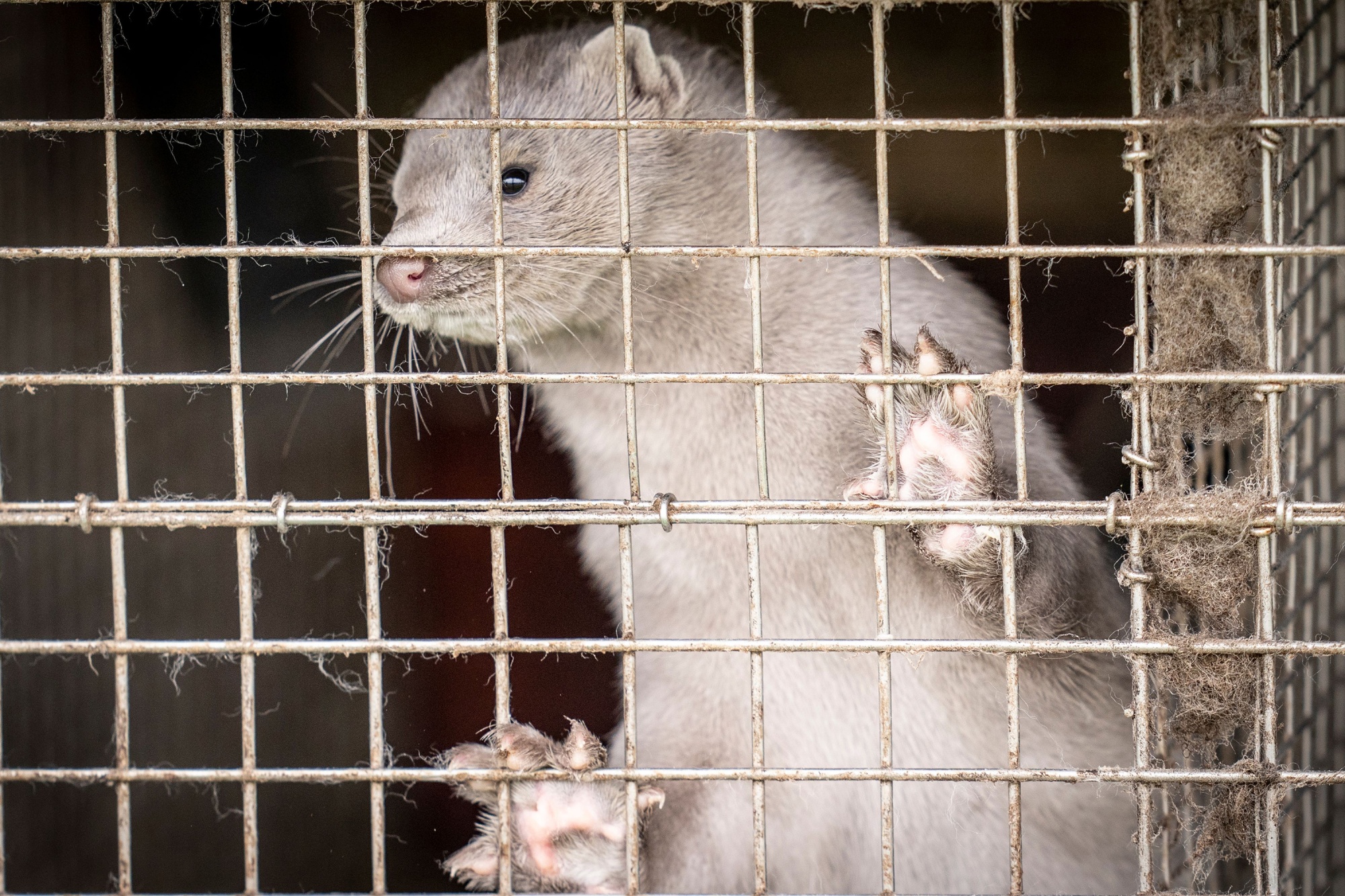 Photographer: MADS CLAUS RASMUSSEN/AFP
That's significant because most of the leading Covid vaccine candidates target the spike. The aim is to induce the body to raise protective "neutralizing" antibodies against the spike that block infection.
Danish officials fear that some of the spike mutations could give rise to infections that Covid vaccines now in development would be less effective against. Scientists in Copenhagen had, for example, noticed recently in the lab that some of the mink-related coronaviruses were less affected by Covid antibodies that came from several people who previously fought off non-mink-related strains of the coronavirus. Thus, they alerted Danish officials earlier this week, prompting the government to react swiftly and robustly.
The Danish government's messaging, however, has flummoxed plenty of scientists around the world, who find it impossible to assess the risk posed by these new strains until they have time to scrutinize the genomic sequences. Danish officials reportedly uploaded 500 of the sequences to databases yesterday, and plan to add more in coming days.
Thankfully, these mink-related coronavirus strains don't appear to be more dangerous to humans, nor more capable of spreading. As of Friday, Danish local media reported that more than 200 people had contracted various forms of the mink-related strains, with 14 of those people located outside of the country's mink-farming region. That suggests these strains are capable of passing from human to human; but it remains to be seen exactly how big of a threat this really poses.
The U.S. topped 100,000 coronavirus cases, a troubling new high-water mark as the country faces the prospect of a sustained increase in illnesses and deaths over the coming months. The coronavirus pandemic has infected more than 48.7 million people and killed more than 1,230,000 globally since late January.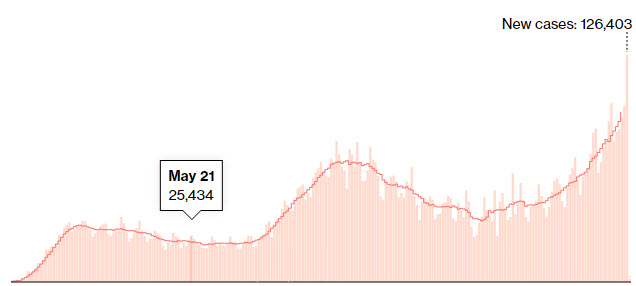 The $54 billion industry faces the must unpredictable season in history.
Chancellor reverses plan and extends a furlough program through March.
Pandemic speeding shift away from snacks and convenience foods.
About 90% of staff will have option to pick location, hours.
Prices climb most since 2016, pushing average values to a record.
You received this message because you are subscribed to Bloomberg's Coronavirus Daily newsletter.
Unsubscribe | Bloomberg.com | Contact Us
Bloomberg L.P. 731 Lexington, New York, NY, 10022