Nevada, what took so long?
Better late than never: On social media, Nevada was portrayed as the sloth from the movie "Zootopia," slowly poring through mail-in ballots while the country anxiously waited to find out who the next U.S. president would be. Even as the election was called for Joe Biden on Saturday, Nevada and several other swing states like Georgia, Wisconsin and Arizona were still counting votes.
But while outgoing President Donald Trump and his supporters use the drawn-out election to cast unsubstantiated doubt on the vote-counting process, experts tell Laura Bliss and Sarah Holder that what happened in Nevada serves as a "wider-than-usual window" into the time it takes to carefully execute a major policy change that led to a historic surge of absentee ballots. The result was a lot of paper and several new processing steps for a state that previously relied on mechanized processes — and some lessons that extend past 2020. Today on CityLab: Nevada, What Took So Long?
-Linda Poon
More on CityLab
The Catalan capital's celebrated pedestrian-first zones are expanding to cover most of the city center, Mayor Ada Colau announced. 
A study finds that post-9/11 veterans struggle with home prices at a greater rate than earlier generations of vets and more than non-vet civilians.
More than one million U.S. households now use government benefits each month to buy groceries online, a major spike after the Covid-19 pandemic prompted the Department of Agriculture to make it easier for food-stamp recipients to shop on the web.
Coming full circle for Veterans Day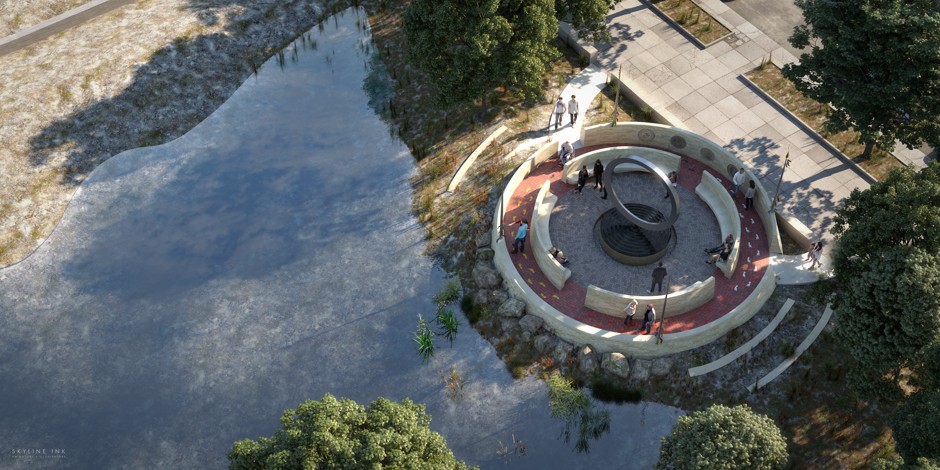 Starting today, Veterans Day, a new monument is open in Washington, D.C. that pays tribute to the military service of Native American soldiers. In proportion to their population, Native Americans serve in the military at a higher rate than any other ethnic group.
Dubbed the "Warriors' Circle of Honor," it features a simple but elegant design unlike any other on the National Mall. It incorporates water for sacred ceremonies, benches for gathering and reflection, and four lances to which visitors tie prayer clothes during ceremonies. The memorial is meant to be an active site for healing, prayer and storytelling, designer Harvey Pratt told Kriston Capps in 2018 after he'd won the Smithsonian's National Museum of the American Indian contest to design it. To learn more about the symbolism behind the new tribute, read the full interview.
What we're reading
| | |
| --- | --- |
| Follow Us | Get the newsletter |
You received this message because you are subscribed to Bloomberg's CityLab Daily newsletter.
Unsubscribe | Bloomberg.com | Contact Us
Bloomberg L.P. 731 Lexington, New York, NY, 10022