As the 2020 election stretches into its fourth day, we may not be certain of the next U.S. president. But one name that's featured heavily in the news since Tuesday should win something: Steve Kornacki, the MSNBC analyst whose Energizer Bunny-like stamina at his big interactive election results map became a hashtag on social media.  
Kornacki's star is particularly bright among people who care about communicating data. While guiding viewers through the results from critical counties in critical states, he has clearly and calmly pointed to a bar on his map that shows the rate of votes accounted for, and what they mean.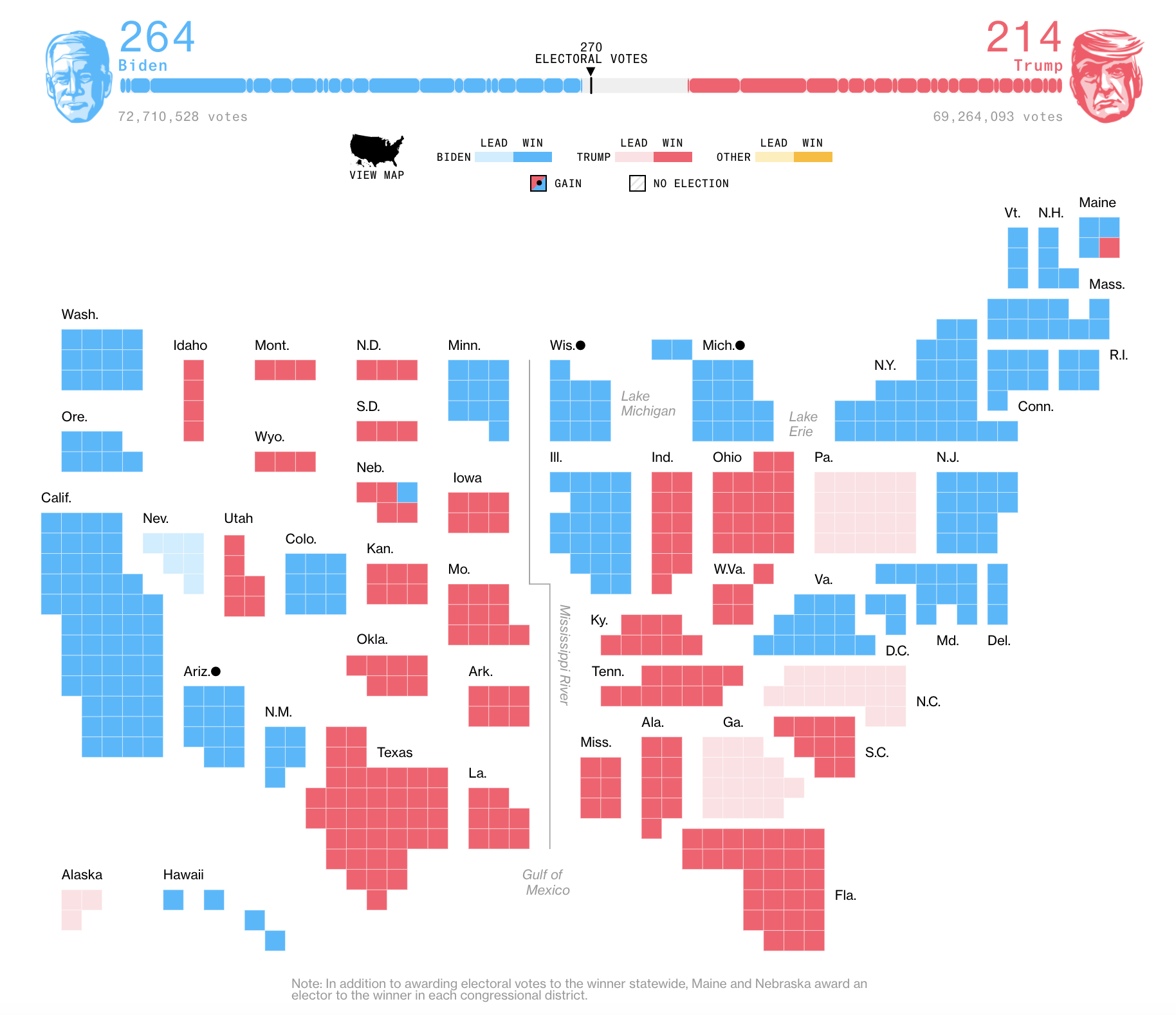 Bloomberg News
That's important. In a normal election, "the goal is to tell you who won. It's not about what we don't know," E.J. Fox, a freelance data journalist who has built election maps for CBS and NBC, told me in October. But that's different this year. When President Trump erroneously declared victory in the wee hours of Wednesday morning, results reflected a relatively small share of votes from some key urban counties with high mail-in voting rates in Pennsylvania, Georgia and Nevada — which, as the counts have continued, have strongly favored Biden. 
That Kornacki and many other news channels and online outlets (including Bloomberg News, whose graphics are shown here) have included indicators of outstanding votes in their election graphics this week helps inform viewers of the truth.

Bloomberg News
Fox also built his own cartogram to show the percentage of votes tallied in every county, in every state. A simulation is shown below.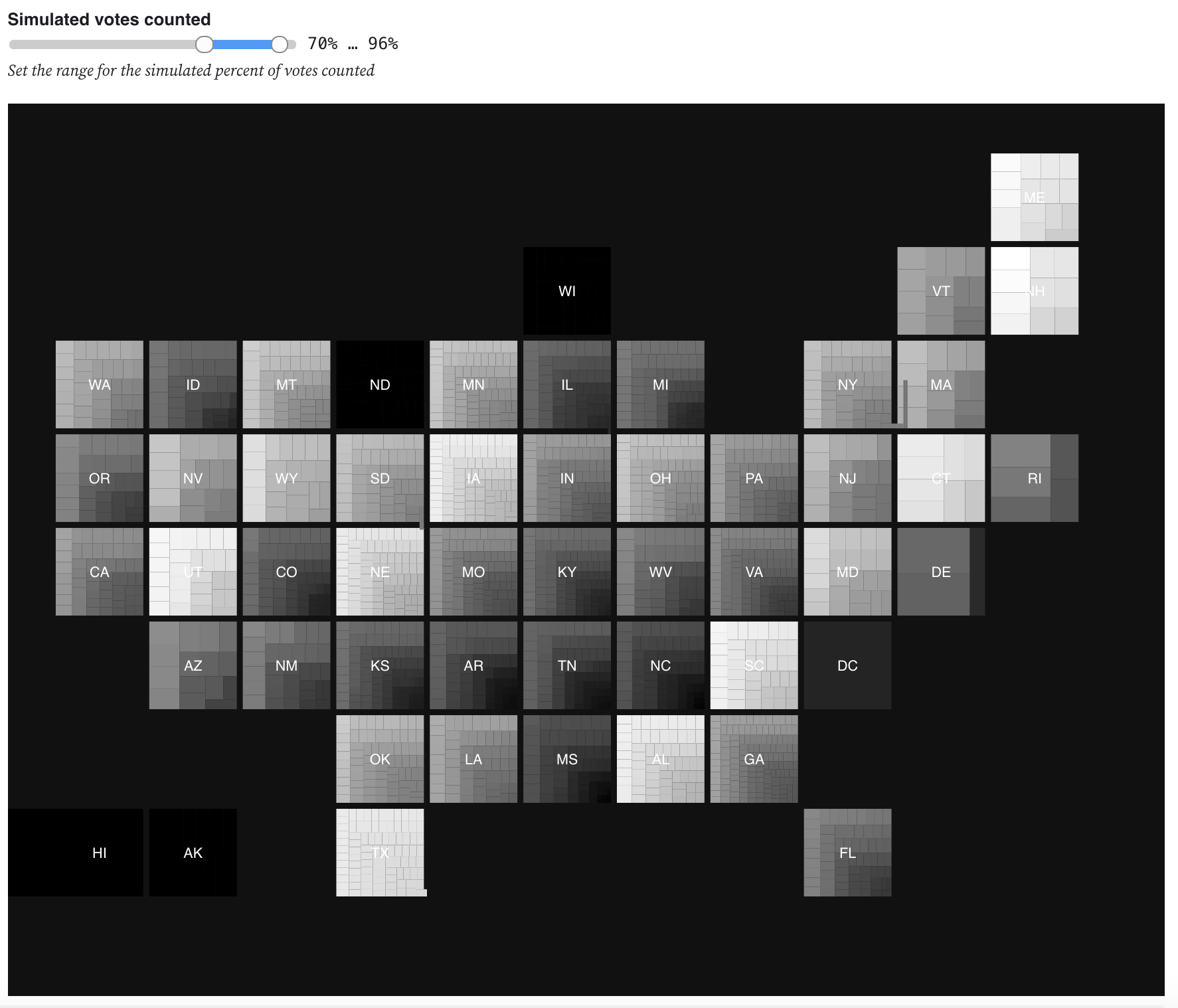 Courtesy of E.J. Fox
Election maps have been called the "Super Bowl" for graphics departments competing for clicks and eyeballs on the day (or days) of the big decision. For CityLab, my colleague Marie Patino and I spoke to Fox and many other mapmakers and map experts about how election maps go right - and wrong. Read the story, and tell me: How do you think graphics teams performed this week? Which outlet or map informed you best, and which ones drove you nuts? (Other than, you know, all them.) Write me here. 
Map links
- Laura Bliss, writing from battleground Nevada
| | |
| --- | --- |
| Follow Us | Get the newsletter |
You received this message because you are subscribed to Bloomberg's CityLab MapLab newsletter.
Unsubscribe | Bloomberg.com | Contact Us
Bloomberg L.P. 731 Lexington, New York, NY, 10022