MapLab: Facts versus fiction 
With hundreds of thousands of new global cases reported daily, the Covid-19 pandemic is like a horror movie "where the credits never roll," to quote an ER nurse in South Dakota. With the season of indoor gatherings and new lockdowns upon us, the horror is likely to get worse before a vaccine lets us out of the theatre. 
In the U.S., there's also a painful sense of disbelief about how little behaviors and responses have changed since March, despite strong examples from other nations and the abundance of data that could be used to ease our predicament. Think of all the extraordinary maps that have come out of this pandemic, some of which are featured by the Library of Congress in a special presentation for GIS Day (which is today, Nov. 18 - happy GIS Day, nerds). Dashboards maintained by major media outlets and universities allow anyone to see where viral surges are occurring and where the spread is about to pick up. Intricate flowcharts of the virus's genetic mutations tell public health officials where infections began and hint at how to limit spread. Soon, digital control rooms and population-priority maps will be designed to distribute the vaccine to billions of eager takers.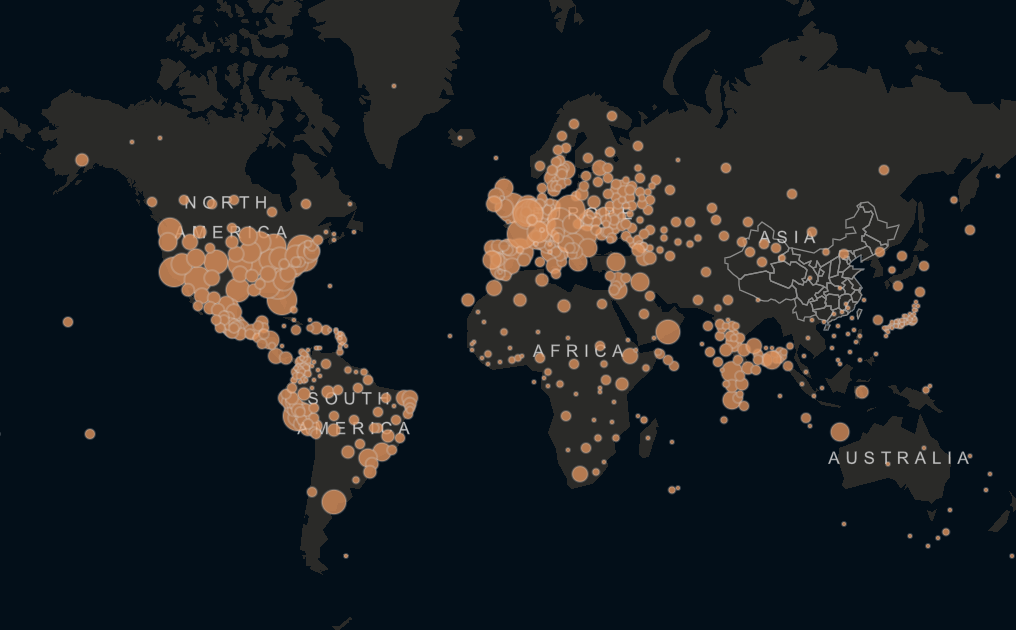 Johns Hopkins University Coronavirus Resource Center
All of these are vital resources, and they represent major advancements in up-to-the-moment data analysis, said John Hessler, a specialist at the Library of Congress Geography and Map Division. Whereas in the past maps tended to be retrospective, "now cartography is the place people are looking to get the information in real time, whether it's genomic, geospatial or case information," he said. "It goes back to the root power of cartography, which is to take complex situations and datasets with spatial and temporal variations, and reduce it to something that everyone can understand."
But even these visceral, visual representations of fact haven't seemed to curb the widespread dissemination of, and belief in, falsehood. Tens of millions of Americans buy into conspiracy theories about the origins of the virus. Some unknown number doubt Covid-19 is real, even after they are hospitalized for it. And many elected officials refuse to use their governing powers to limit its spread, death, and economic harm — some rationalizing their choices with misinformation. In a crisis where my health depends on my neighbor's, this is a major issue, and it's not going away. "The data is out there," said Hessler. "Whether we and our decision-makers choose to ignore it or not: that's the big political question of our time."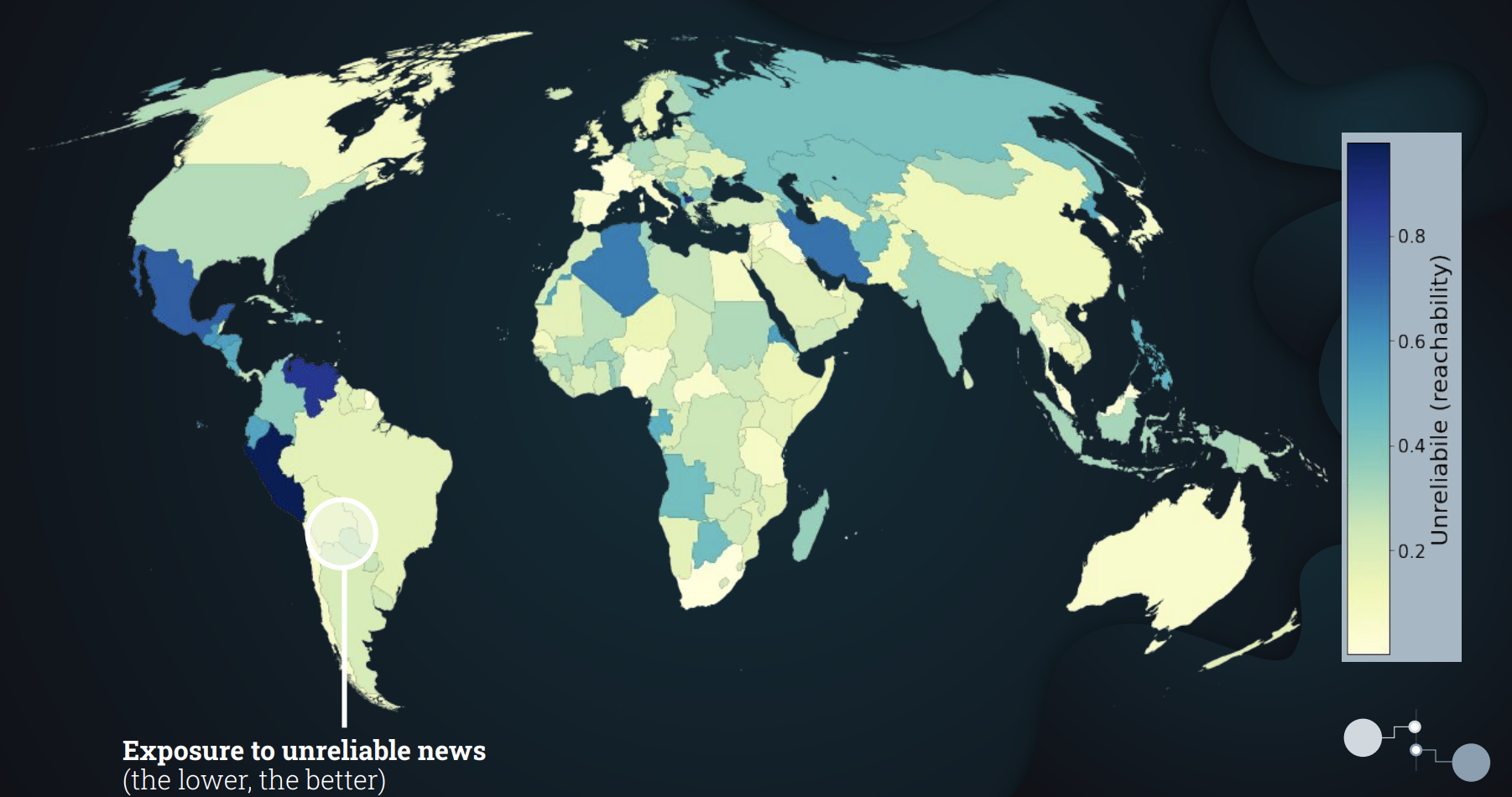 Covid19 Infodemics Observatory
It's certainly what I'm mulling this GIS Day, as the shape of the infection curve turns from wave to geyser. Write me, readers: As users, appreciators, and purveyors of data and data visualization, how do you size up the misinformation problem? (In case you're thinking about mapping it, this project in Europe beat you to it.) Where is it leading us as a society, and what do you see as the solutions? 
Meanwhile, read my previous interview with Hessler about archiving the maps of the pandemic, and watch the LOC's full GIS Day presentation here. 
Map your personal pandemic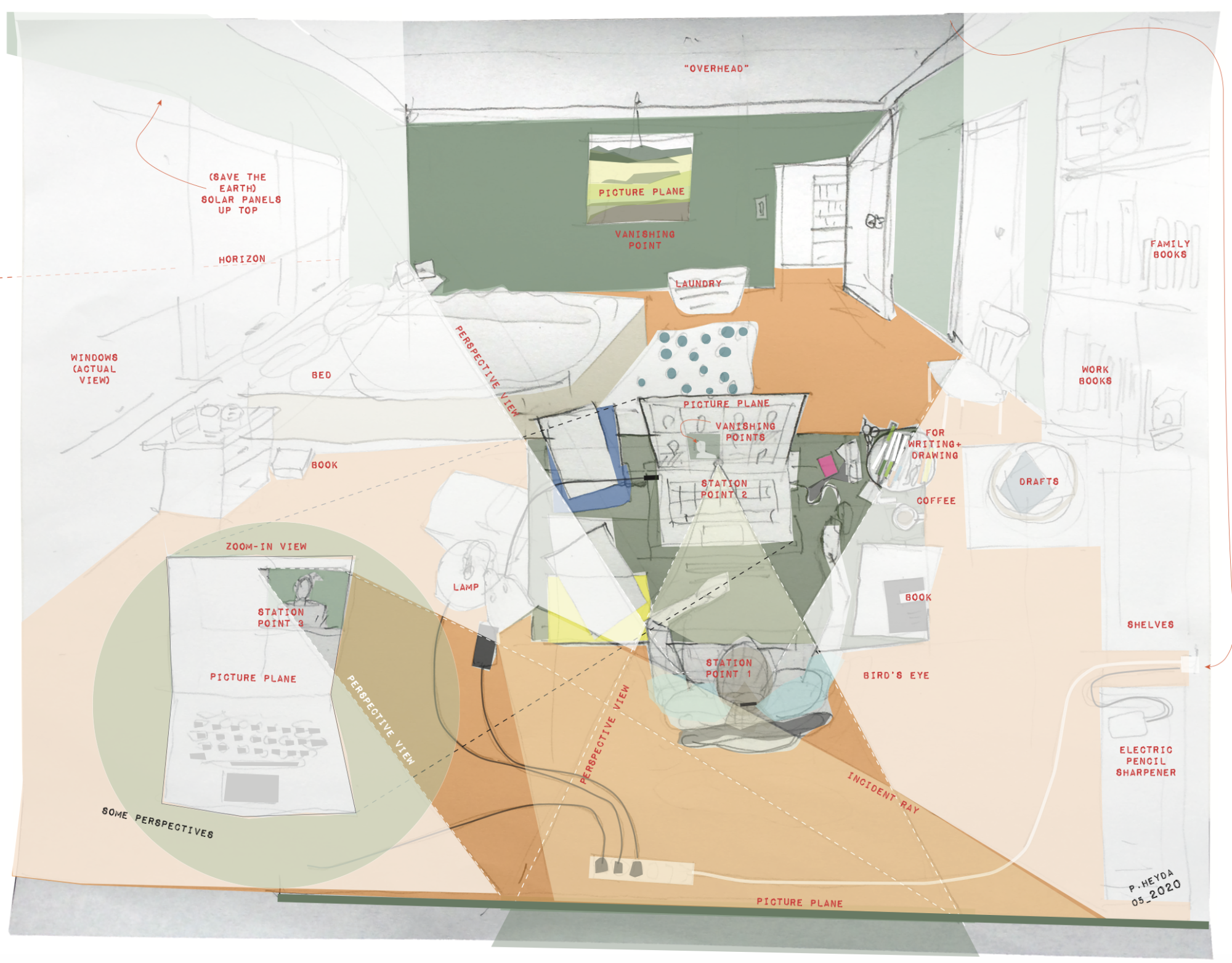 Courtesy of Patty Heyda
Earlier this year, Bloomberg CityLab asked readers to make and share homemade maps of their lives under lockdown. Now we're renewing that call. Please pick up your pens, fire up your scanners, and send us your maps looking back on 2020. This year, powerful forces of change — including the pandemic, political unrest, social upheaval, and environmental catastrophe — intertwined to touch all of our lives in some way. Show us how that was true for you, or take the chance to imagine the future emerging from this tumultuous year. Read more about the project here, and use this survey form to submit your map. Happy mapping. 
Map links
Subscribe to MapLab here. 
| | |
| --- | --- |
| Follow Us | Get the newsletter |
You received this message because you are subscribed to Bloomberg's CityLab MapLab newsletter.
Unsubscribe | Bloomberg.com | Contact Us
Bloomberg L.P. 731 Lexington, New York, NY, 10022