Lockdown politics
Stay tuned for special Election Night editions of Balance of Power.
Heading into the ninth month of the pandemic, governments in Europe are facing the unpleasant reality of forcing people back into lockdowns. There are three factors making those fresh restrictions much harder to put into effect.
The first is intra-governmental. Central administrations are getting pushback from mayors, governors and other regional leaders who are worried about the precarious state of their local economies and health-care systems and unhappy with the level of financial support coming their way.
Leaders from Germany's Angela Merkel to the U.K.'s Boris Johnson and Italy's Giuseppe Conte have all struggled with it. Grassroots-level officials, with one eye on the mood of their constituents, aren't being as automatically obliging.
The second is individual. People are tired. They already endured months-long lockdowns, juggling working at home with home-schooling children. Many lost their jobs. And yet the virus in some places is even worse than before. Fatigue is spurring anti-lockdown protests. That makes enforcement harder.
The third is economic. Governments have tried to balance the public health prerogative against the desire to minimize economic disruption. But the fiscal burden is rising. Johnson is under pressure from his own party to commit to avoiding a further extension of state payments to furloughed workers.
All these factors may show up at ballot boxes, notably in the U.S., where Election Day is tomorrow. Covid-19 has dominated the campaign (witness the "Fire Fauci" chant at one of Donald Trump's rallies yesterday) and will affect how people cast their ballot, who they vote for and what approaches are taken to combat the virus. Around the world, the pandemic has become solidly political. — Rosalind Mathieson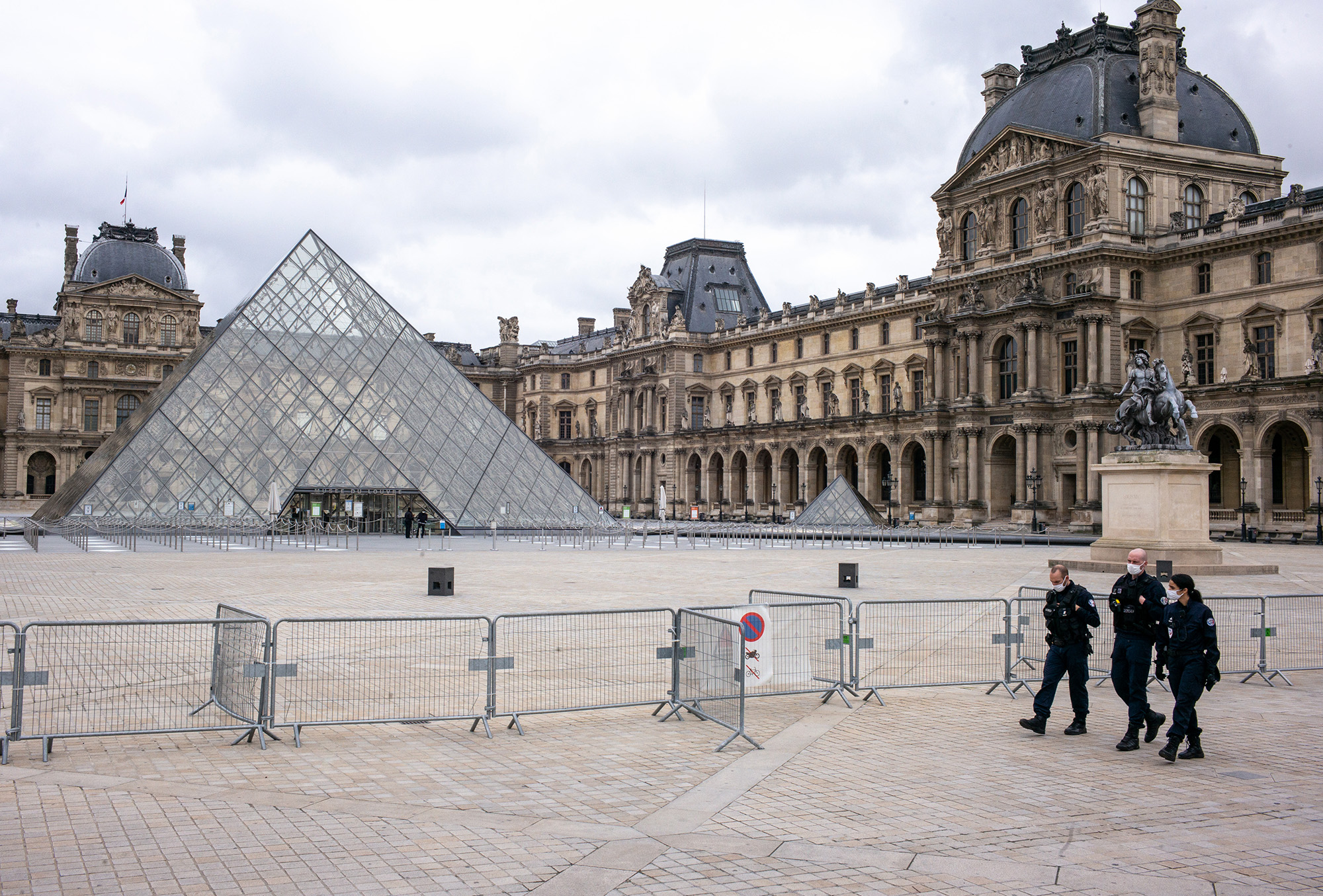 Photographer: Elko Hirsch/picture alliance via Getty Images
Tell us how we're doing or what we're missing at balancepower@bloomberg.net.
Race to the finish | Democratic nominee Joe Biden leads Trump in polls released yesterday, remaining ahead nationally and in battleground states. Still, the competition in many places remains extremely close. Attention is turning to whether Trump might declare victory before the results are clear, with Biden warning him against doing so and condemning an incident in Texas where Trump supporters harassed one of his campaign vehicles on an interstate highway.
Behind the curtain | From the pandemic's earliest days, Trump was of two minds on Covid-19. In public he was dismissive and belittling of the virus, and those who feared it. In private, for all his bravado, he acted like a man who dreaded catching it. Jennifer Jacobs offers an inside look at the president's divergent attitudes and how they paved the way for the White House outbreak that shaped the closing days of the campaign.
Campaign 2020
Some members of Trump's cabinet will gather at his Washington hotel tomorrow night to watch election results, Jacobs reports. Click here for an hour-by-hour guide on what to look for as voters choose a president, decide who controls the Senate, pick their House representatives and weigh in on local races and referendums on specific policy issues.
Other developments
Don't miss the biggest election headlines as they happen. Download Bloomberg's app for Android or for iOS and turn on push notifications.
Making progress | British and European Union officials are moving closer to resolving an eight-month deadlock over one of the biggest obstacles to a post-Brexit trade deal. As Ian Wishart reports, a compromise is emerging on the access EU boats will have to U.K. fishing waters, raising the chances of an overall agreement by the mid-November deadline.
Courting the right | When a jihadist killed three people in a church on France's Cote d'Azur, far-right leader Marine Le Pen called for foreigners suspected of extremism to be deported and for a ban on groups that support radical ideology. But, as Ania Nussbaum explains, Le Pen barely made a splash: President Emmanuel Macron had beaten her to it, prompting fears that Macron could legitimize the hardest right-wing policy stances.
Battle lines redrawn | As troops in the Himalayas hunker down for the brutal winter, the outcome of the worst clashes in decades is becoming clear: China has pushed further into territory once patrolled exclusively by India. The fighting has seen India lose control of about 300 square kilometers of land across a freezing high-altitude desert, raising tensions to their highest since the countries fought a brief war in the area six decades ago.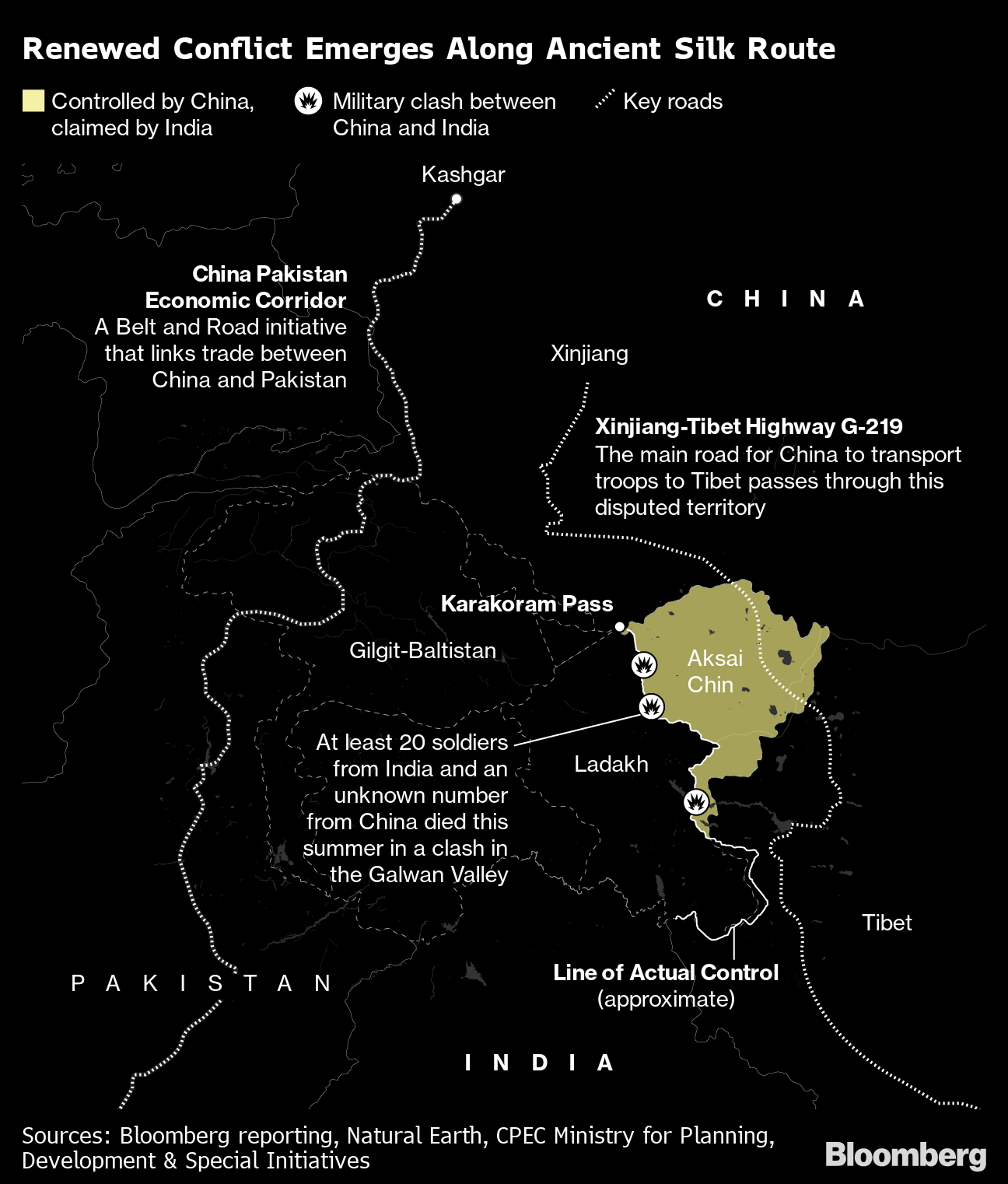 What to Watch This Week
President Xi Jinping is calling for the establishment of independent and controllable supply chains to ensure industrial and national security, after Covid-19 exposed hidden risks to China's economy.
Peru's congress is set to vote today on whether to restart impeachment proceedings against President Martin Vizcarra following bribery allegations.
Ivory Coast's main opposition parties called for a "civilian transition" from President Alassane Ouattara's government as they rejected a weekend election in which he's taken a strong early lead.

Australia says Chinese customs officers are delaying imports of some premium shellfish products, in a sign its rock lobster industry could be the latest casualty of tensions between Canberra and Beijing.
Thanks to all who responded to our pop quiz Friday and congratulations to Mond Mckenzie, who was the first to correctly name Turkish President Recep Tayyip Erdogan as the leader who initially called for a boycott of French goods over Macron's stance on Muslims.
And finally ... It has the world's worst public transport system and now Pakistan's financial hub of Karachi is attempting to modernize. Home to the country's main ports and regional company headquarters, the city relies on decades-old, overcrowded buses that use the roof as a second deck for passengers. Railway tracks have become illegal slums. As Faseeh Mangi reports, the government has pledged $6.8 billion for a development package — but that's more than Pakistan as a whole received from the International Monetary Fund to avoid bankruptcy.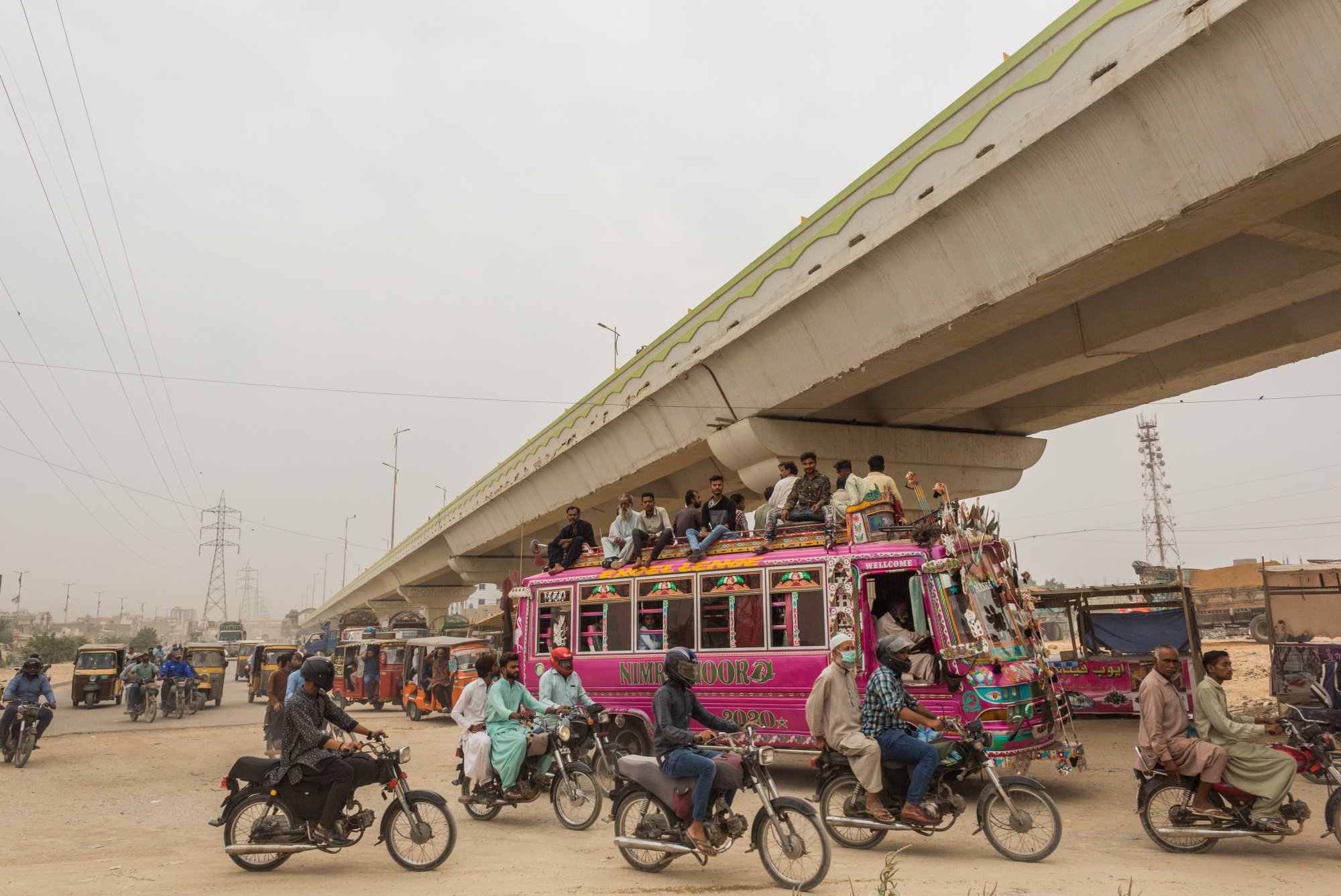 Photographer: Asim Hafeez/Bloomberg
Like Balance of Power? Get unlimited access to Bloomberg.com, where you'll find trusted, data-based journalism in 120 countries around the world and expert analysis from exclusive daily newsletters.
You received this message because you are subscribed to Bloomberg's Balance of Power newsletter.
Unsubscribe | Bloomberg.com | Contact Us
Bloomberg L.P. 731 Lexington, New York, NY, 10022