Hospitals' hard vaccine choices
Doctors, nurses and other health-care workers have been on the frontlines of the coronavirus pandemic for months. They will soon be on the frontlines of the Covid-19 vaccination campaign.
The first vaccines could start shipping in a matter of weeks. Initially, the federal government plans to send 6.4 million doses across the country with the goal of distributing 40 million shots by the end of the year. But cut the number of people who'll be vaccinated with them in half, because each will require two doses. The precious supplies will be reserved for people who are treating coronavirus patients – and they almost certainly will not be enough to cover everybody.
"When things are in short supply, you make really hard decisions," said Amy Compton-Phillips, a doctor and chief clinical officer at Washington state-based Providence health system. "They don't feel good.''
Health systems are performing careful calculations to decide whom to vaccinate first, a daunting task when they have no idea how many doses are on their way and when they'll arrive. They are combing through employee rosters to find which people work directly with Covid patients and are therefore at the greatest risk of exposure. Some are going even further, analyzing where the virus is spreading and identifying which employees are at greater risk for severe illness.
"It's very difficult to plan an event when you have no idea how much vaccine you're going to receive," said Fran Hixson, director of clinical quality at Missouri-based Mercy health system.
This is just the beginning of what could be weeks and weeks of such fraught decisions. Supplies will increase every month, but so will the number of people slated to receive a shot. Federally recommended priority groups include an estimated 261 million Americans, when combining health-care personnel, essential workers, people with high-risk medical conditions and adults over the age of 65.
These initial vaccination campaigns will set the stage for more hard choices ahead.--Angelica LaVito
Today's episode is a collaboration with Bloomberg Law. Hosted by David Schultz, this podcast examines how businesses of every stripe, large and small, assumed they had insurance that covered them in the event of a shutdown and how those assumptions were, by and large, wrong.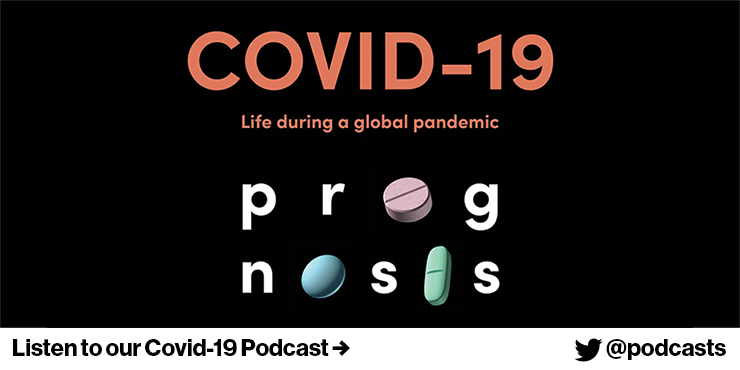 Photographer: Patricia Suzara
The pandemic citrus boost for those seeking vitamin C is fading. 
New regional measures will be in place starting from Nov. 29.
A majority of 5-4 rules against New York worship restrictions.
Restaurants are enclosing outdoor spaces with tents and domes.

England's luxury stores have Covid and Brexit to worry about.
You received this message because you are subscribed to Bloomberg's Coronavirus Daily newsletter.
Unsubscribe | Bloomberg.com | Contact Us
Bloomberg L.P. 731 Lexington, New York, NY, 10022