Global Challenges Face President-Elect Biden: Weekend Reads
The coronavirus pandemic, a battered global economy, climate change, racial injustice, frayed international alliances and tensions with China: Joe Biden certainly has his work cut out for him as he prepares to become the 46th U.S. president. 
Elsewhere, China intensified its crackdown on the opposition in Hong Kong, and in the U.K., the government is coming under increasing pressure after two of Prime Minister Boris Johnson's key aides departed.

And in Peru, there's growing concern about unrest after congress ousted the nation's president on corruption charges.

We hope you enjoy these and other of our top stories from the past seven days in this edition of Weekend Reads. — Karl Maier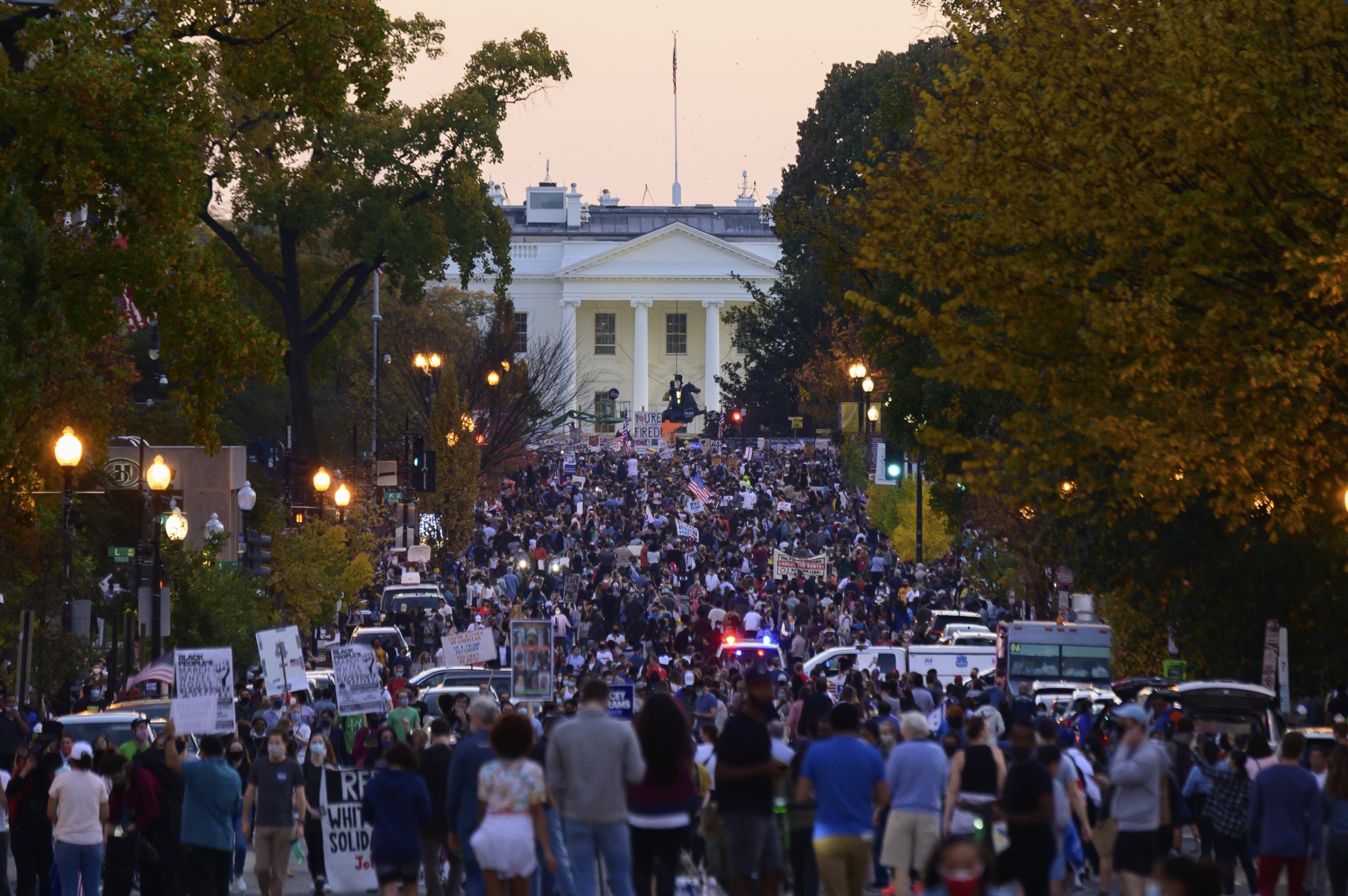 Photographer: Erin Scott/Bloomberg
Click here for this week's most compelling political images. 
Whoops: In yesterday's Balance of Power we incorrectly stated that Turkey had not congratulated Biden. We apologize for the error. Tell us how we're doing or what we're missing at balancepower@bloomberg.net.
Biden Will Need to Talk Tech and Tax to Fix Ties With Europe
The U.S.-European relationship is in dire need of a reboot on everything from NATO to climate change after four years of Donald Trump's abrasive "America First" policies. Marc Champion outlines how technology may be the most urgent place for Biden to start.

Biden Aims for Diverse Cabinet as Insiders Mostly Male and White
The president-elect promised to make history by putting more people of color and women in top cabinet jobs. But as Tyler Pager reports, the inner circle of advisers is likely to remain dominated by White men.
Supreme Court Lays Low as Trump Keeps Pressing Election Claims
The silence of the top U.S. court on Trump's challenges to the election results may be because lawsuits brought in six battleground states remain at the lower courts. But as Greg Stohr writes, it may also speak to a broader desire to steer clear from a fight that could leave an indelible stain on a court that now has three Trump appointees.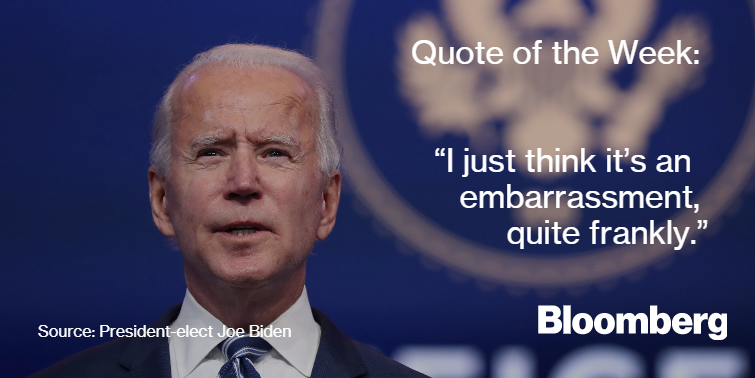 Biden was referring to Trump's refusal to accept his defeat in the election and cooperate with the transition before the Jan. 20 inauguration.

Xi Challenges Biden With Move to Snuff Out Hong Kong Dissent 
By effectively neutering the most democratic institution under China's rule, President Xi Jinping sent a message to Biden that outside pressure won't prompt him to tolerate dissent, Iain Marlow and Natalie Lung report.

Biden's Path Back to the Iran Nuclear Deal Won't Be Easy or Fast 
While America's European allies have struggled to keep the Iran nuclear deal alive after Trump quit the accord more than two years ago, Biden's election won't mean it will be resuscitated quickly. Golnar Motevalli and David Wainer explain why.

Boris Johnson Clears Out His Brexit Gang to Take Back Control
Tim Ross, Alex Morales and Emily Ashton provide an inside look at why two of Johnson's key advisers left the government at an especially difficult moment. England is in a second lockdown to fight the pandemic, and there are just a few days to finalize a Brexit trade deal with the European Union.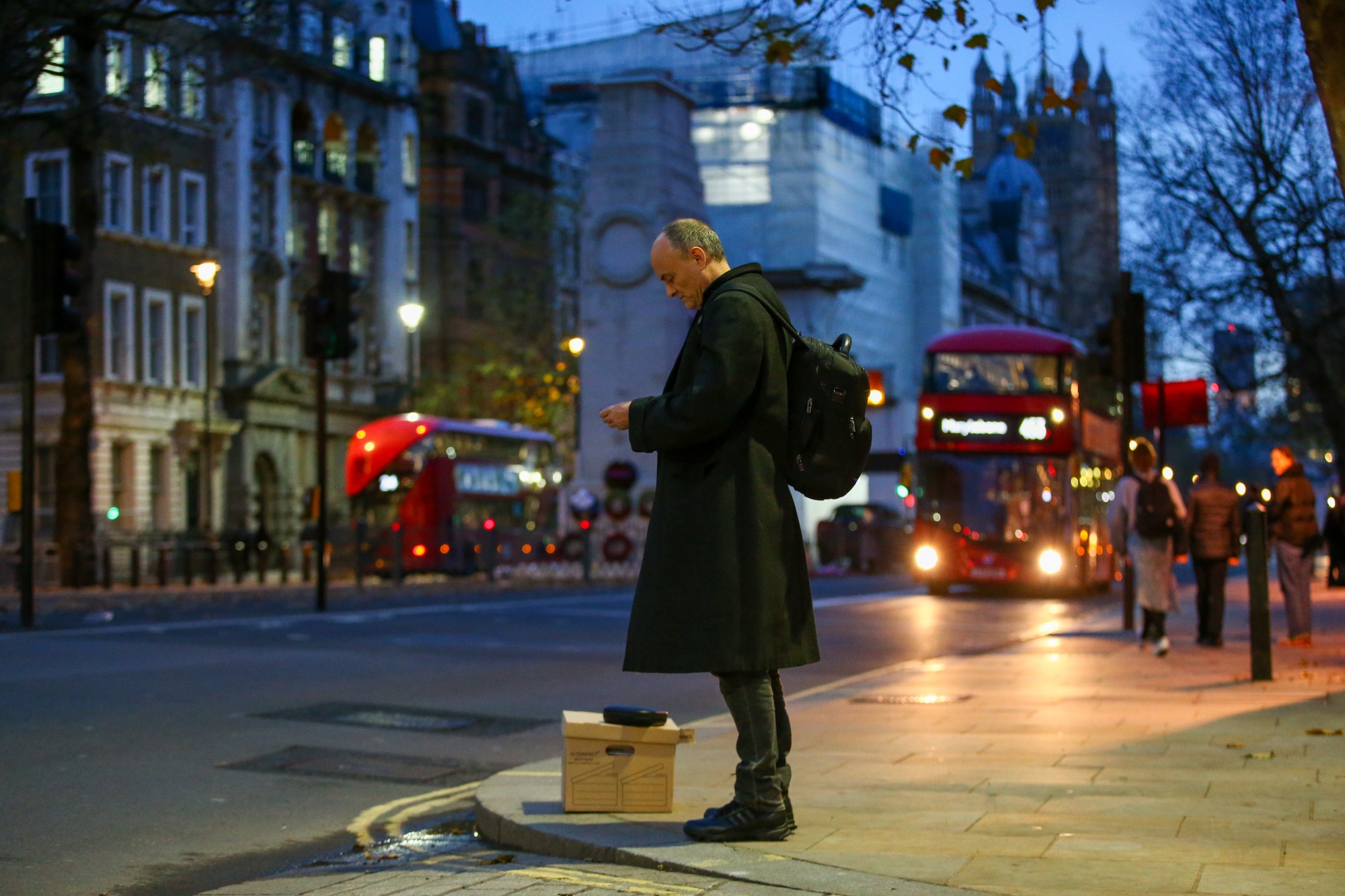 Photographer: Hollie Adams/Bloomberg
Deep-Freeze Hurdle Makes Pfizer's Vaccine One for the Rich
When Pfizer and BioNTech's Covid-19 vaccine rolls off production lines, countries will have to build from scratch the costly deep-freeze networks needed for the drug to survive. That all but ensures only rich nations are guaranteed access — and even then perhaps only their urban populations.

Macron's War on Islamists Comes Up Against Erdogan's Soft Power
After a series of jihadist attacks in recent weeks, President Emmanuel Macron has spoken of "a battle" to protect France's secularism. Ania Nussbaum and Caroline Alexander explain that his desire to halt the import of more conservative interpretations of Islam will focus on Turkey as it vies with Saudi Arabia for leadership of the Sunni Muslim world.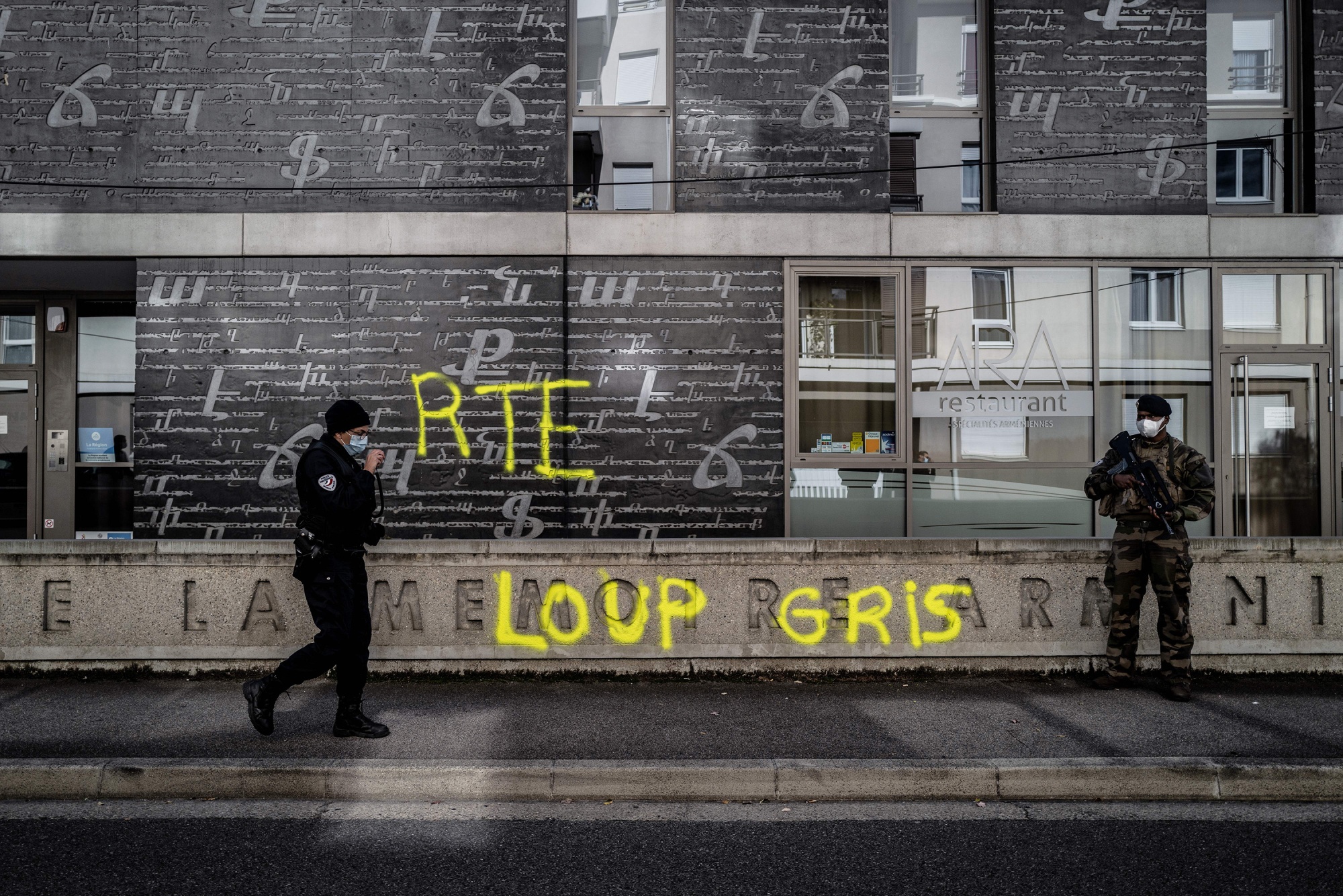 Photographer: Jeff PachoudAFP iva Getty Images
Dozens of Fake Bolsonaros Are Running in Brazilian Elections
The list of candidates using the surname Bolsonaro in this weekend's Brazilian municipal elections totals more than 70 — none of them related to the president, Jair. Marisa Wanzeller, Simone Iglesias and Samy Adghirni explain that they've simply tacked the name Bolsonaro onto their registered ballot names to capitalize on the president's popularity.

And finally ... Even in Latin America, a region known for chronic political instability, Peru stands out. As John Quigley reports, Martin Vizcarra's ouster this week followed a trend: Every president elected since 1985 — except one short-term interim leader — has either been impeached, imprisoned or sought in criminal probes.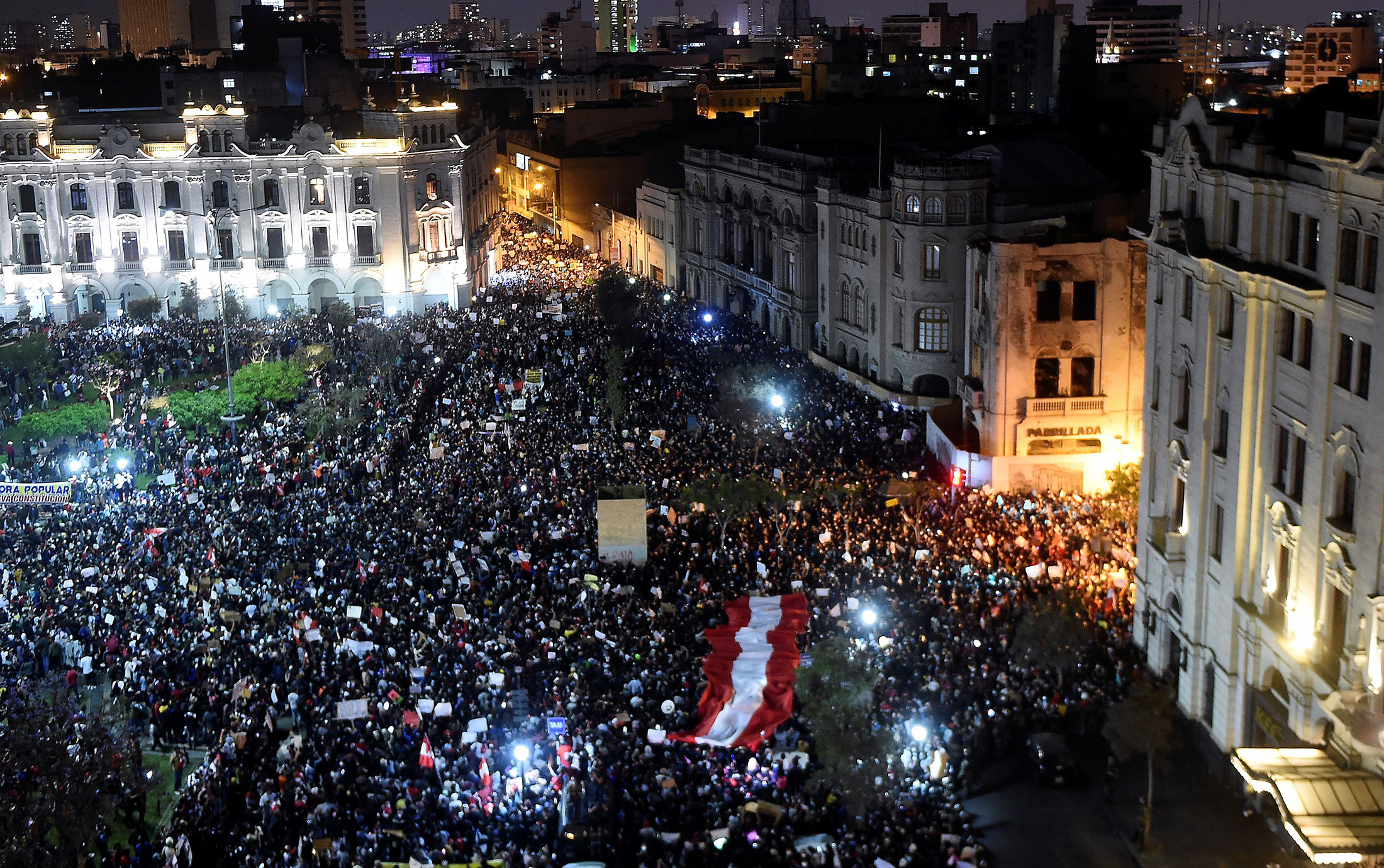 Photographer: Ernesto Benavides/AFP via Getting Images 
Like Balance of Power? Get unlimited access to Bloomberg.com, where you'll find trusted, data-based journalism in 120 countries around the world and expert analysis from exclusive daily newsletters.
You received this message because you are subscribed to Bloomberg's Balance of Power newsletter.
Unsubscribe | Bloomberg.com | Contact Us
Bloomberg L.P. 731 Lexington, New York, NY, 10022