Girding for gridlock
If Joe Biden pulls off a win against Donald Trump, his first two years in the White House are likely to be nothing like President Barack Obama's in terms of the prospects for advancing his policy agenda.
As Justin Sink reports, the Democrats' otherwise poor performance on Election Night could see Biden become the first president since George H.W. Bush to enter office without control of both the House and Senate.
And that's a recipe for gridlock.
The leverage Democrats have lost on a stimulus package to counter the pandemic would be just the start. Biden's proposals to increase taxes on the wealthy and corporations — not to mention a $2 trillion plan to fight climate change — would stand virtually no chance in a Mitch McConnell-led Republican Senate.
Nor would efforts to expand access to government health care programs or overhaul the immigration system.
His party's most ambitious aspirations — from expanding the Supreme Court to granting statehood to Washington, D.C. — are almost certainly out of the question.
That's in sharp contrast to Obama's first two years, when — aided by House and Senate majorities — his administration pushed through major legislation including the Affordable Care Act and a Wall Street regulatory overhaul.
Trump himself creates another significant challenge. Democrats had hoped that a rebuke at the polls would silence him. But the vote count so far suggests that while Trump may yet lose, he drew millions more supporters.
He is likely to remain a powerful influence on the Republican Party, and there's already speculation he could run for his old job again in 2024.
On the brink | Biden could potentially claim victory today, with a handful of states expecting to complete their tallies despite Republicans opening legal fights to stop counts in at least two states. He needs to win only an additional outstanding state, such as Nevada where he is leading, or Georgia, where his campaign believes absentee votes will push him over the line.
Democratic disappointment | The polls, the pandemic and the piles of campaign cash had Democrats tasting victory in the Senate. But that turned out to be an illusion, and Republicans are on the verge of extending their six-year control of the chamber. The tally now stands at 48 Republicans to 47 Democrats, with fives races yet to be resolved.
Other Developments:
Don't miss the biggest election headlines as they happen. Download Bloomberg's app for Android or for iOS and turn on push notifications.
Global Headlines
Harsh truths | The 2020 election has exposed structural flaws that mark the U.S. electoral system as among the weakest of any advanced democracy, Marc Champion reports. A Harvard-based non-profit that ranks elections based on 49 criteria including voter registration and campaign financing placed the U.S. 57th in the world and bottom among core Western democracies. "America hasn't wanted to learn and hasn't felt the need to learn," says Pippa Norris, who runs the Electoral Integrity Project.
Fallen star | The unraveling in China of what would have been the biggest stock-market debut of all time is a stark reminder that even the country's richest man isn't immune to the whims of a Communist Party that under President Xi Jinping has tightened its grip on the economy. Read this exclusive story of the meeting with mid-level bureaucrats that foretold trouble coming for Jack Ma's Ant Group share sale.
Brexit meets lockdown | U.K. businesses already had their hands full getting ready for Brexit. Now a renewed economic lockdown to contain the coronavirus may make matters worse. After weeks of opposing new restrictions, Prime Minister Boris Johnson's U-turn has sparked distress among business leaders. Britain could face widespread disruption to commerce with the European Union, its largest trading partner, in the difficult winter months.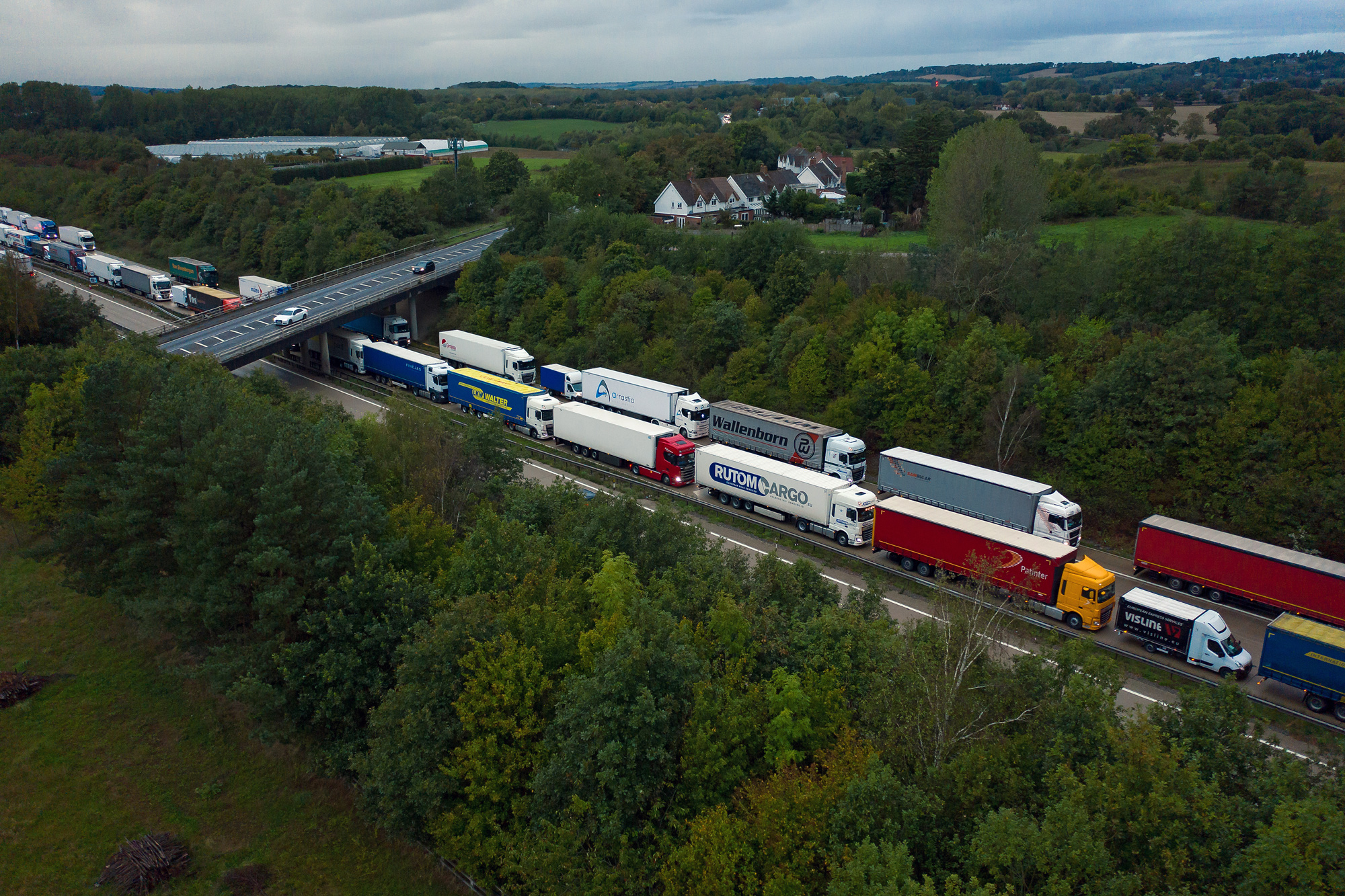 Photographer: Leon Neal/Getty Images
Power play | The escalating tensions between Ethiopia's government and the region of Tigray could ignite full-blown conflict in Africa's second-most populous nation, home to more than 80 ethnic groups. As Mike Cohen, Samuel Gebre and Simon Marks explain, at the heart of the dispute is Prime Minister Abiy Ahmed's consolidation of authority during his two years in office that has sidelined Tigray's ruling party, formerly the nation's pre-eminent power broker.
What to Watch
And finally ... Many law enforcement agencies around the world ask the public to tip them off to wrongdoers. But Hong Kong's new hotline lets people inform on others for political crimes including supporting independence or inciting hatred against the government. The move adds to concerns about the future of the Asian financial hub, after the passage of a law criminalizing subversion, secession, collusion with foreign powers and terrorism drew criticism.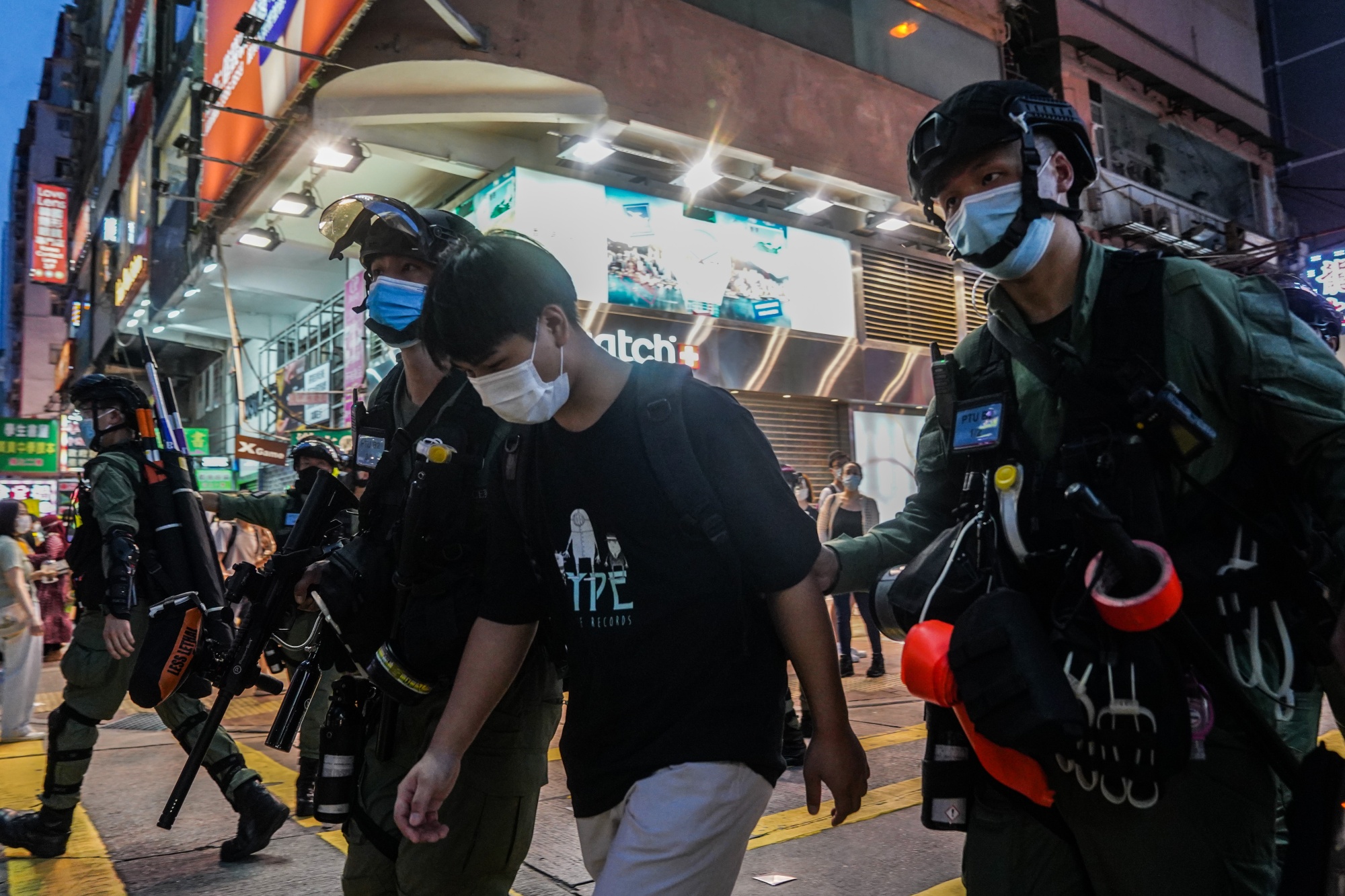 Photographer: Lam Yik/Bloomberg
Like Balance of Power? Get unlimited access to Bloomberg.com, where you'll find trusted, data-based journalism in 120 countries around the world and expert analysis from exclusive daily newsletters.
You received this message because you are subscribed to Bloomberg's Balance of Power newsletter.
Unsubscribe | Bloomberg.com | Contact Us
Bloomberg L.P. 731 Lexington, New York, NY, 10022