Welcome to our weekly newsletter — a fresh, global perspective on the stories that matter for Australian business and politics. This week: More blowback from China, Victoria's Covid-19 success and the global wave of climate litigation.
As the world's most China-reliant developed economy, Australia was always going to be vulnerable to blowback for angering Beijing. The diplomatic spat this week escalated into a one-sided trade war that threatens to disrupt an expanding number of Australian exports.
China is barring a swathe of Australian commodities and foodstuffs in what appears to be its most sweeping retaliation yet over the government's call for an inquiry into the origins of the coronavirus.
The blacklist — delivered verbally to commodities traders — includes coal, barley, copper, sugar, timber, wine and lobster. It doesn't cover the big-ticket items of iron ore and natural gas, which China needs to build and fuel its economy.
"China seems determined to punish Australia and make it an example to other countries," said Richard McGregor, senior fellow at the Lowy Institute. "The Chinese warned earlier this year that many of the goods that Australia exports were replaceable. Now they're going about replacing them."
The retaliation comes at a bad time as Australia tries to pull out of its first recession in almost 29 years. More broadly, it shows China's propensity to use trade as a diplomatic cudgel and demonstrates its brand of aggressive "wolf warrior" diplomacy that's also strained ties with countries including Canada and the U.K.
Australia's commodities exporters are watching nervously to see who's next.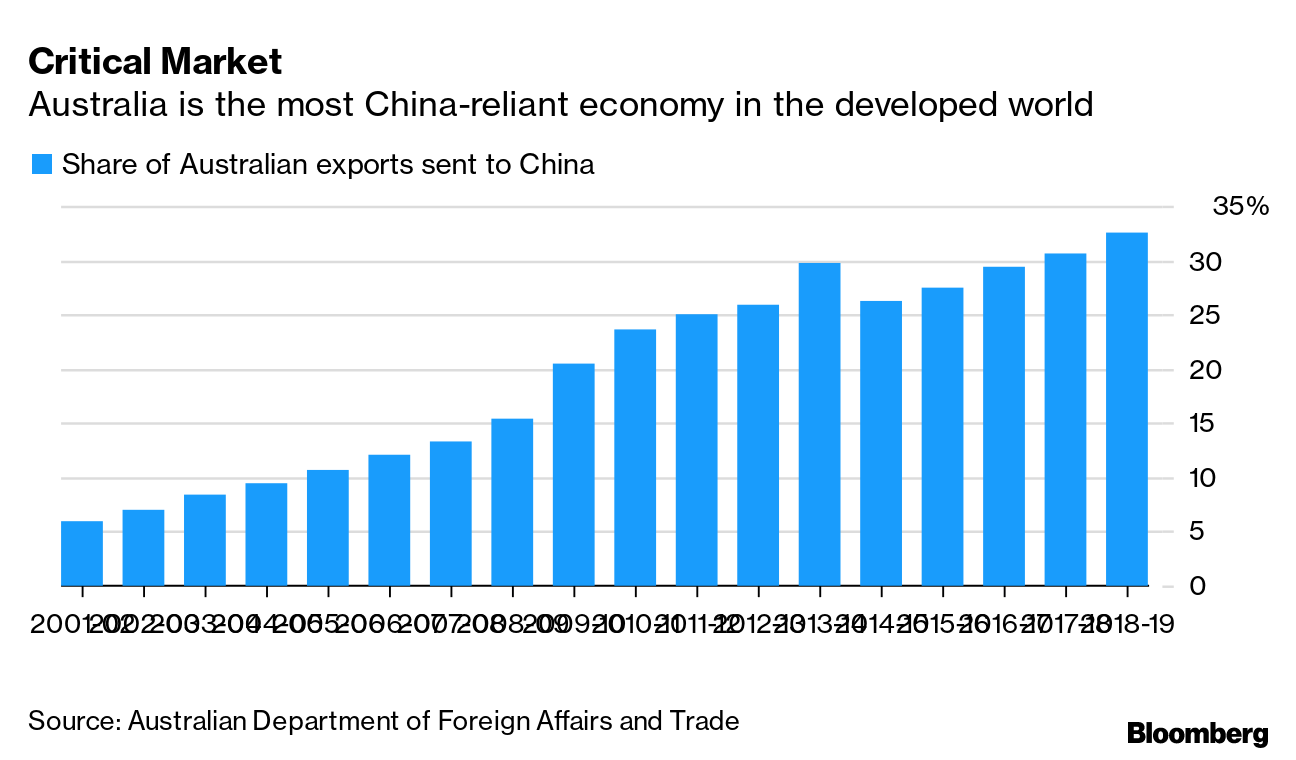 No New Infections
Victoria has notched up a seventh consecutive day of zero new Covid-19 infections — the hard-won gains of Melbourne's three-month lockdown. It's a different story as winter grips the Northern Hemisphere.
The U.S. has become the first country to top 100,000 cases in one day and there are fears hospitals there could reach capacity if infections continue at the current pace.
In Europe, France warned of a "violent" second wave and Greece imposed a three-week lockdown. Italy reported a record daily 34,505 cases a few hours before its latest restrictions, including a night-time curfew, came into effect.
Globally, cases have now surpassed 48.5 million, with more than 1.23 million deaths. The restart of clinical trials for a vaccine, however, offers hope.
Green Lawsuits
Amid a global wave of climate litigation, Australia is attracting considerable attention. Rest, a A$57 billion pension fund that was sued over its disclosure of climate change risks, settled the lawsuit this week with a commitment to net zero emissions in its portfolio by 2050.
The lawsuit was brought in 2018 by fund member Mark McVeigh, who claimed Rest wasn't doing enough to protect his retirement savings against the impact of rising world temperatures. The case was seen as a test of whether money managers in Australia's A$2.9 trillion pensions industry have a fiduciary duty to help combat the ravages of a warmer planet.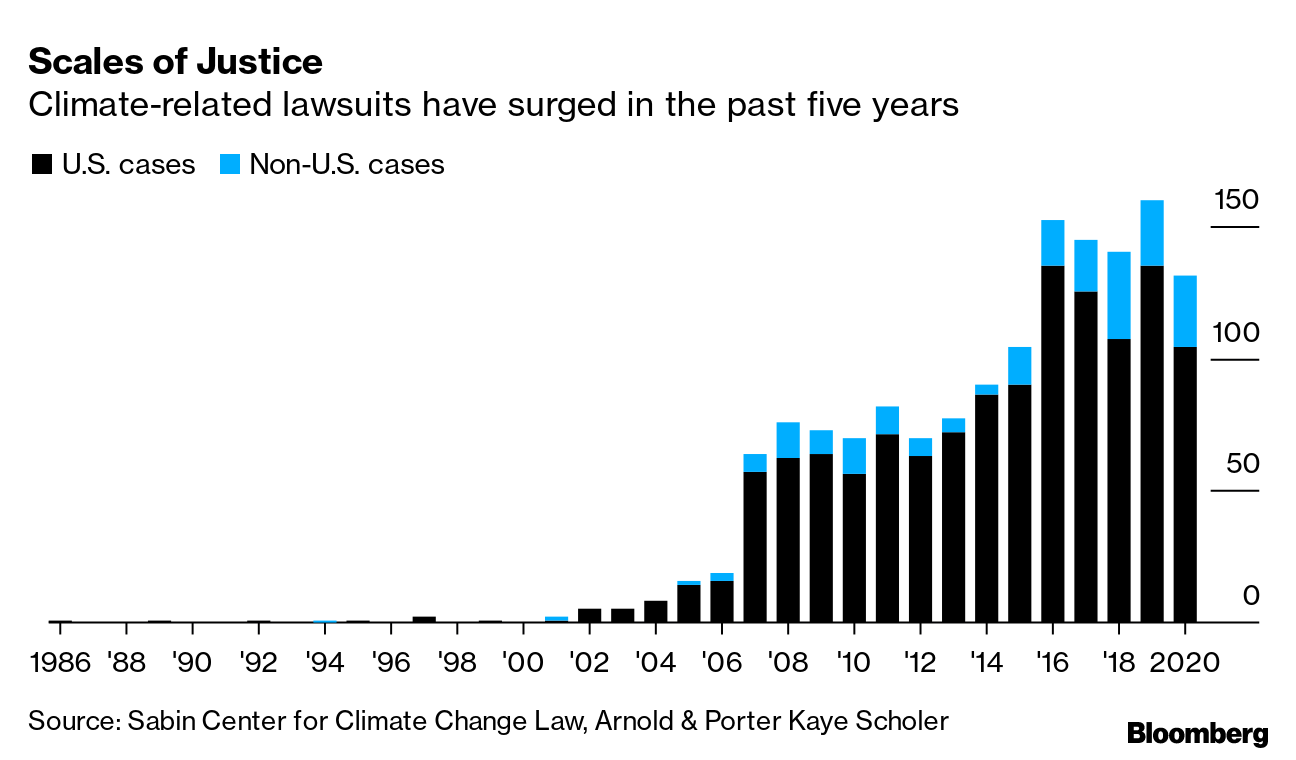 "Australia is the second-most litigated jurisdiction in the world for climate disputes, so this outcome will likely be scrutinized globally," said Daisy Mallett, a Sydney-based attorney who specializes in arbitrations and investor-state disputes. —Edward Johnson
What We're Reading 
A few things from around the world that caught our attention:
You received this message because you are subscribed to Bloomberg's Bloomberg Australia newsletter.
Unsubscribe | Bloomberg.com | Contact Us
Bloomberg L.P. 731 Lexington, New York, NY, 10022