Avoiding catastrophe
The U.S.-China relationship hasn't been this fraught since normalization in the 1970s. Former U.S. Treasury Secretary Hank Paulson on Monday noted that his warning two years ago that a new Iron Curtain would descend between the world's two largest economies had been borne out. That's why this week's Bloomberg New Economy Forum sought to dissect the problem on its opening day.
Former Secretary of State Henry Kissinger, the architect of detente, chimed in that unless the two sides figured out a way to collaborate, the world faced catastrophe on a par with World War I—except that 21st century warfare can spiral out of control much more quickly.
Chinese President Xi Jinping's long tenure has upended U.S.-China relations, former U.S. President Bill Clinton said, and will require President-elect Joe Biden and America's allies to take a more coordinated approach to dealing with Beijing.
Yet in one area at least the relationship is looking up: finance. Wall Street investors are racing to get into China, the world's only growing major economy. Indeed, one of China's top securities regulators said Monday that a Biden presidency offered a pathway for mending frayed relations. Fang Xinghai, vice chairman of the China Securities Regulatory Commission, called for patience from the U.S., but promised "huge progress" in opening up the Chinese economy.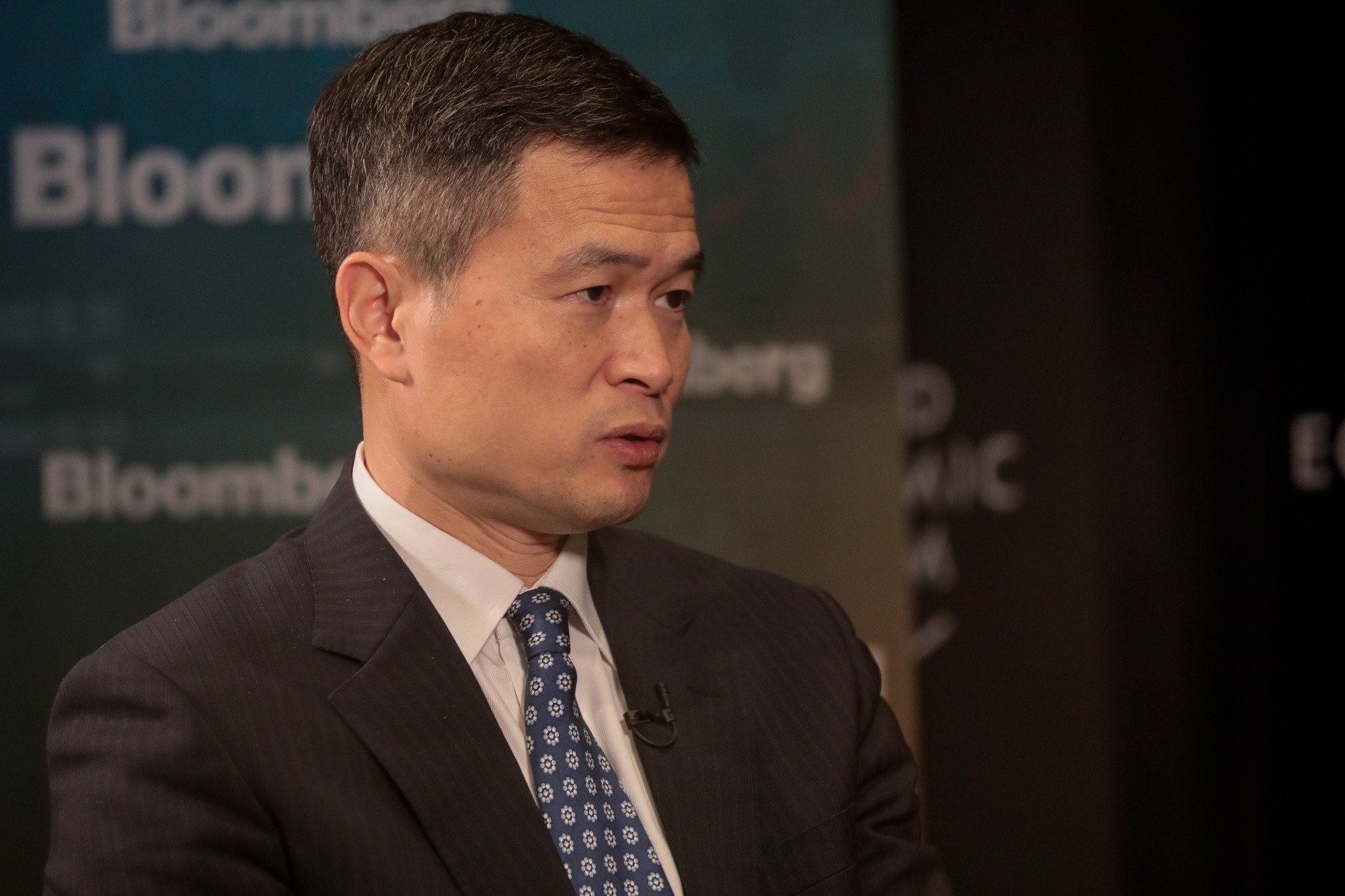 In the U.S., stock markets are booming. On Monday, they hit record highs on hopes for a Covid-19 vaccine in the new year. Meanwhile, small businesses everywhere are going bankrupt.
In very cruel fashion, the coronavirus has highlighted an old cliche: Stocks are not the economy. The pandemic has disproportionately affected the poor, who don't own stocks. It has also devastated mom-and-pop entrepreneurs who survive from week to week on cash receipts, and not the corporate giants who can easily tap soaring equity markets. Which is why this year's Forum has focused on finance from the bottom-up.
Stephen Schwarzman, chief executive of the Blackstone Group (certainly at the top of the food chain), recommended a "Marshall Plan for the middle classes" as part of a panel discussing a "New Deal" for workers.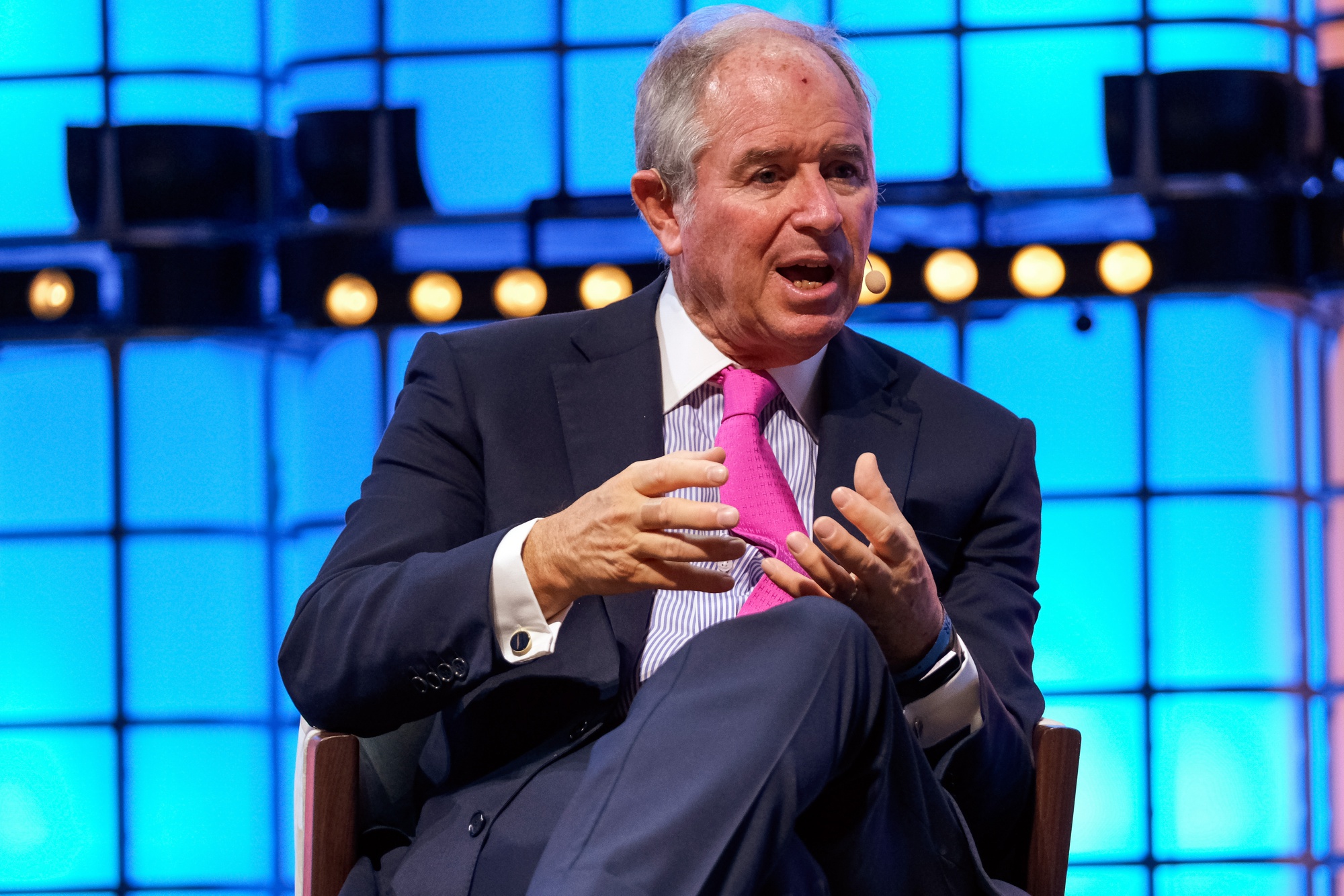 Education would be at the heart of any sweeping rescue plan. Schwarzman suggests teachers be exempt from taxes to help attract the best and the brightest. International Business Machines Executive Chairman Ginni Rometty highlighted the importance of what she called "new-collar jobs" as a way to attract candidates with different backgrounds to the tech industry. Singapore's Tharman Shanmugaratnam wants to use artificial intelligence tools to match workers to employers, allowing for better hiring on skills rather than just credentials.
Tharman did push back on one popular idea, though: universal basic income. "It's extremely regressive," he said. "The idea of giving everyone a certain quantum of money is very different from giving the poor, the lower-middle income group, what they need." —Andy Browne
The incoming Biden administration should start bilateral negotiations with China aimed at fair trade and competition, Hank Paulson said Monday at Bloomberg's New Economy Forum.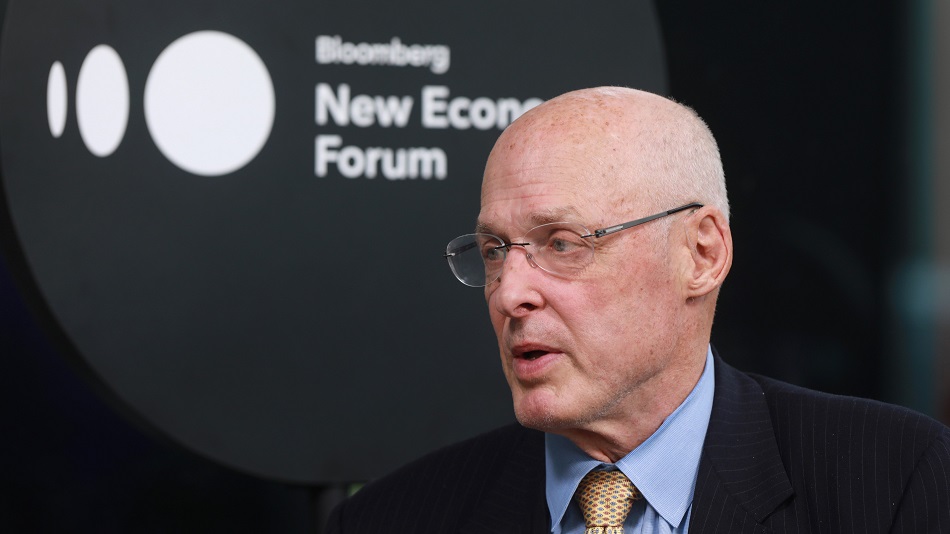 The world is awash with too much savings and central banks don't have the tools to combat the resulting economic stagnation on their own, Janet Yellen and Larry Summers said.
| | |
| --- | --- |
| | Henry Kissinger said the incoming Biden administration should move quickly to restore lines of communication with China or risk a potential military conflict. |
Zambia Finance Minister Bwalya Ng'andu said creditors were at least partly to blame for the country defaulting on one of its Eurobonds last week, while a group of bondholders said the missed payment risked setting a more adversarial backdrop for debt negotiations.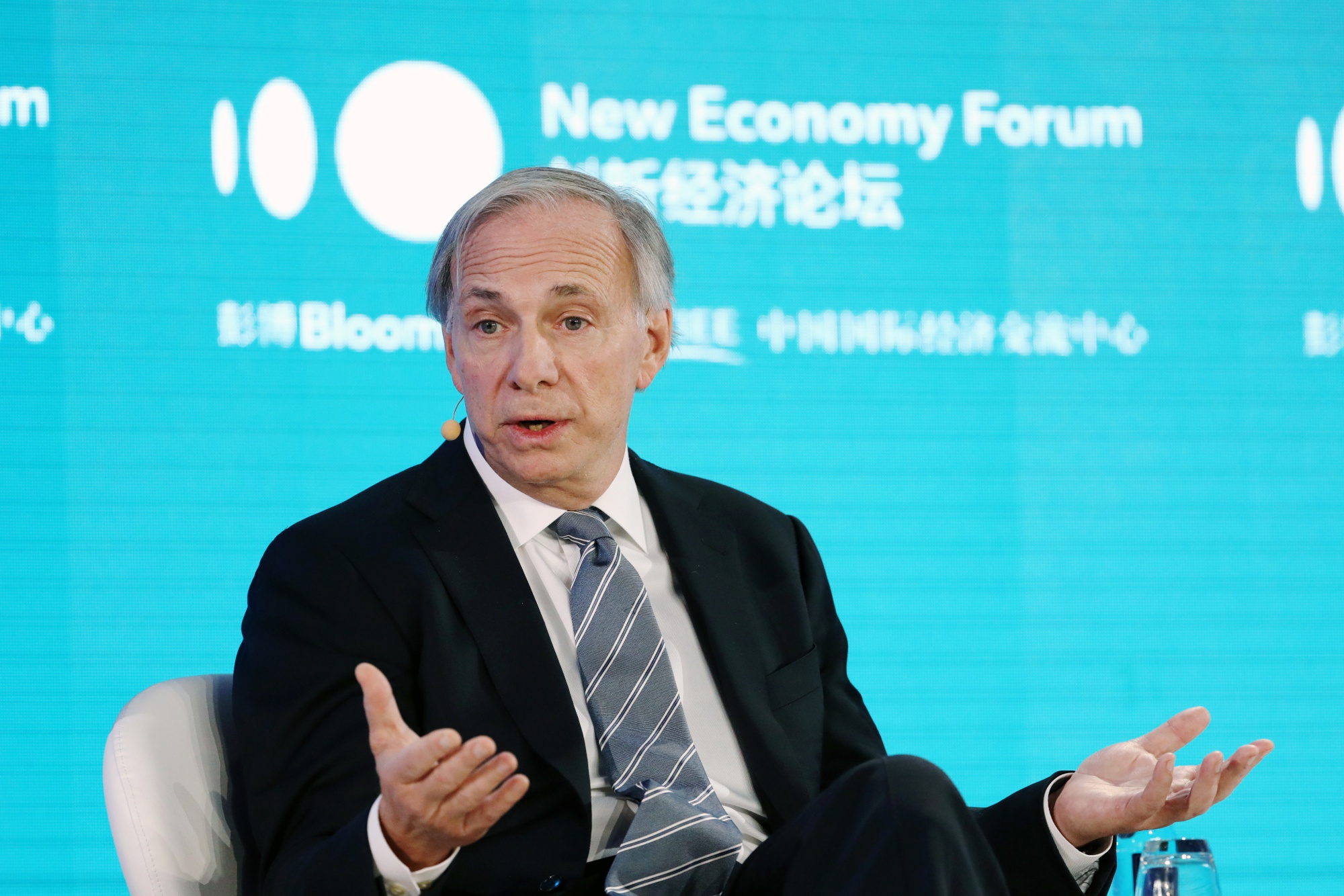 Former New York City Mayor Michael Bloomberg, the founder and majority owner of Bloomberg LP, and India Prime Minister Narendra Modi open the second day of the Bloomberg New Economy Forum on Tuesday, focusing on the future of cities. 8 a.m. EST

Cholera and yellow fever spurred 19th century New York to create Central Park, while London installed drainage systems and Paris transformed itself into the "City of Light." How can cities use the current pandemic to imagine a better urban environment? Join us for a discussion. 8:20 a.m. EST  

Technological advances that were already transforming business have been accelerated by Covid-19. So have shifts in the balance of power as the West wrestles with soaring fiscal deficits. Join Ray Dalio of Bridgewater Associates and others as they explore the choices corporate and financial leaders face. 10:25 a.m. EST

For a limited time, get 50% off for a full year of unlimited digital access to Bloomberg's unparalleled, data-driven journalism. For the latest developments in the new economy, turn to the most trusted name in business reporting backed by the biggest global newsroom. See Bloomberg's coverage of the new economy here.
What are the ways in which you're living a climate-friendly life? Submit your photos, videos or ideas. Where is the first place you'll visit when you decide it's safe to travel again? And how will your travel habits change in a post-Covid world? Submit your photos, videos or ideas. Participants may get the chance to be featured in a Bloomberg @neweconforum video.
You received this message because you are subscribed to Bloomberg's NEF Pop Up newsletter.
Unsubscribe | Bloomberg.com | Contact Us
Bloomberg L.P. 731 Lexington, New York, NY, 10022