An irresistible force
The U.K. became the latest country to detail its plans to promote green industries and tackle climate change, with proposals to back investment in electric vehicles, hydrogen and wind power. The package, the government says, will support as many as 250,000 jobs.
While it's tempting to dismiss Prime Minister Boris Johnson's "green industrial revolution" as hype, he's far from alone. The European Union has sweeping plans for a "Green Deal" it is touting as the basis of economic recovery from the pandemic.
The moves are not limited to rich western democracies: China announced plans for a carbon-neutral economy by 2050, offering one potential area of cooperation between Beijing and the U.S. under the presidency of Joe Biden.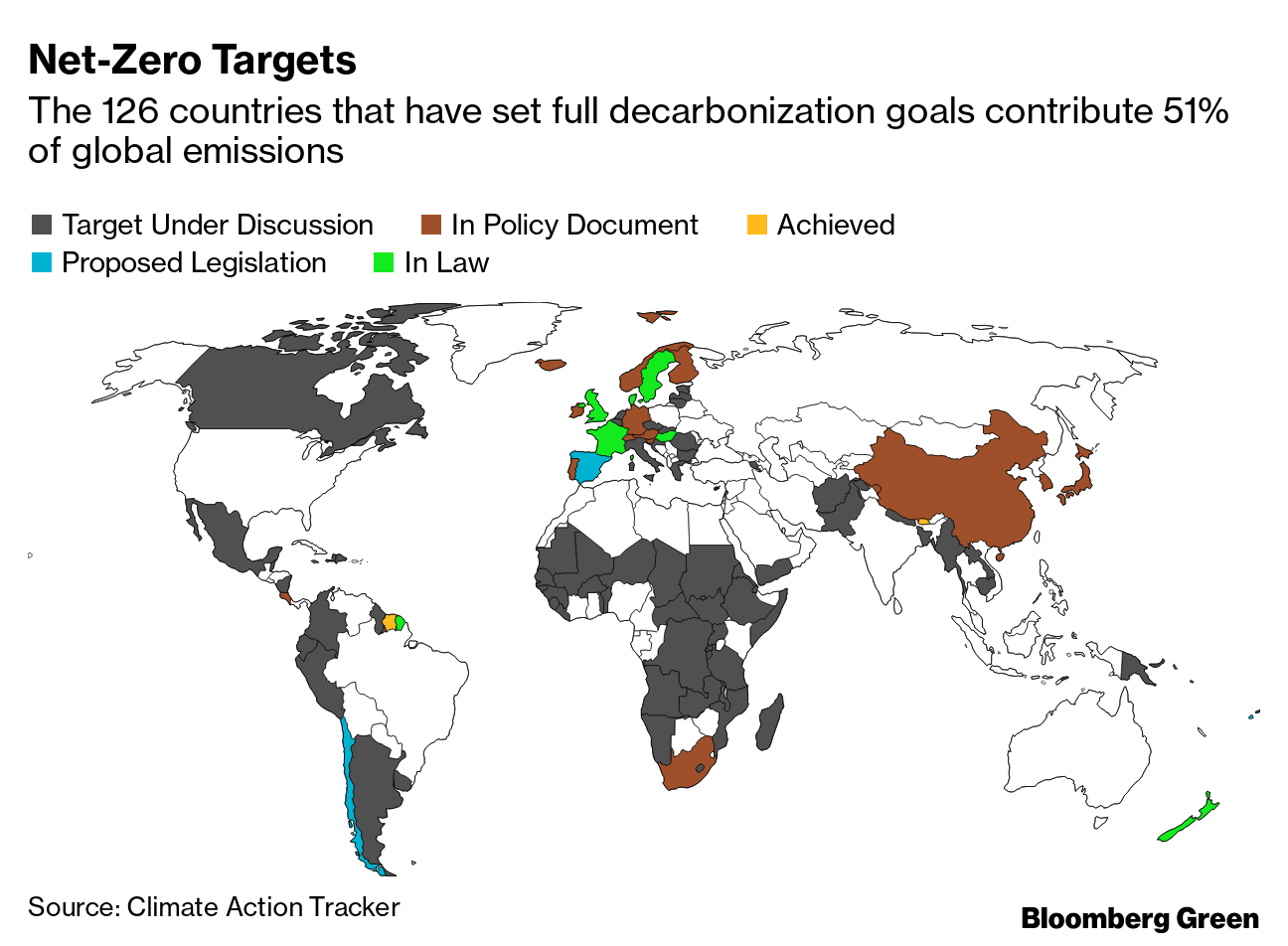 Some of this is due to sheer necessity: Who can argue with the transition from combustion engines when German giants BMW, Volkswagen and Mercedes-maker Daimler combined are valued at less than half of Tesla?
Partly it's a response to voters demanding urgent government action to save the planet. That sentiment has been given wings by the pandemic, when lockdowns eased congestion and air pollution.
It may be at best distraction, or at worst cynical politics. Some coal-producing nations in eastern Europe know that setting climate goals can smooth their access to EU funds. 
But in the U.K., Johnson could certainly use a reset after a few difficult months. Action on climate change is one way to reach out to the incoming U.S. president — no fan of Brexit — and try to find common purpose. — Alan Crawford
Another firing | Donald Trump said he fired Christopher Krebs, a Department of Homeland Security official who has publicly contradicted the president's unfounded claims of widespread election fraud. The Cybersecurity and Infrastructure Security Agency, which Krebs directed, had declared the Nov. 3 election "the most secure in American history."
A Michigan county that includes Detroit reversed its decision not to certify election results after an uproar.
Covid contracts | The U.K. government was slammed in a report by the National Audit Office over its flawed response to procuring billions of pounds of equipment and services to fight the coronavirus. Many contracts were awarded without competition or on the basis of referrals by ministers and lawmakers without transparency, the NAO said. The mistakes "are likely to only be the tip of the iceberg," said Meg Hillier, chair of the House of Commons Public Accounts Committee.
Chinese targets | The U.S. Securities and Exchange Commission is pushing a plan that could kick Chinese companies off U.S. stock exchanges for not complying with auditing rules. Still, it's unlikely the rule will be finalized before Trump's term ends on Jan. 20, and SEC Chairman Jay Clayton, who plans to step down by the end of the year, will also be gone before any regulation is finished.
Opposition blow | Three former Hong Kong lawmakers were arrested over a protest in the legislative chamber as the Beijing-backed government steps up pressure on the financial hub's pro-democracy movement. It follows last week's expulsion of four Legislative Council members and the subsequent resignation of the entire opposition.
Money squeeze | Officials in Ethiopia froze the bank accounts of dozens of companies linked to a conglomerate run by the leaders of the dissident Tigray region. The Attorney General's Office targeted 34 units of a fund which is administered by the Tigray People's Liberation Front and controls some of the country's biggest businesses. It comes as Ethiopian forces clash with fighters loyal to the ruling party in the region.
What to Watch
U.S. Attorney General William Barr said he will seek the dismissal of drug-trafficking charges against Mexico's former defense minister so that prosecutors can investigate him in his home country.

Trump nominee Judy Shelton is running out of time to win confirmation to the Federal Reserve Board, as Senate Majority Leader Mitch McConnell faces logjams thrown up by the pandemic and the political calendar.

Peru's new interim leader vowed to defend fiscal stability in the face of demands for more government spending, signaling he'll resist populist economic measures from congress.
And finally ... As promising results on vaccines to fight Covid-19 roll in from companies such as Pfizer, BioNtech and Moderna, another hurdle is looming: bureaucracy. As Vernon Silver, Suzi Ring and James Paton explain, deploying them will require navigating the maze of regulators, scattered across continents and agencies, who will determine when, which, and where shots will be approved, produced, and distributed.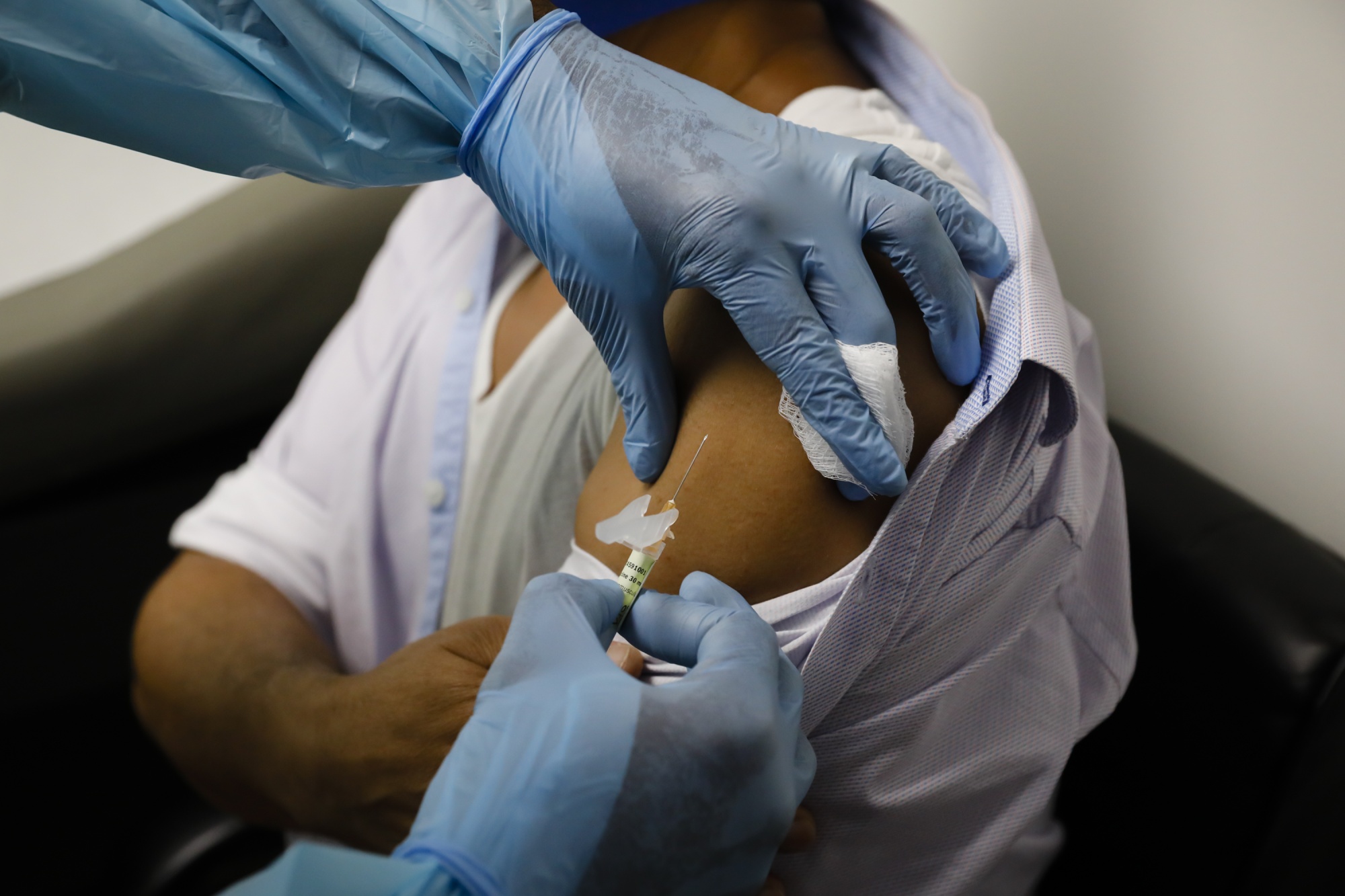 Photographer: Eva Marie Uzcategui/Bloomberg
Like Balance of Power? Get unlimited access to Bloomberg.com, where you'll find trusted, data-based journalism in 120 countries around the world and expert analysis from exclusive daily newsletters.
You received this message because you are subscribed to Bloomberg's Balance of Power newsletter.
Unsubscribe | Bloomberg.com | Contact Us
Bloomberg L.P. 731 Lexington, New York, NY, 10022