Alternate realities
Once again, Americans have two versions of reality.
In one, Democrat Joe Biden's chances of winning the White House are strengthening. He's now overtaken Donald Trump in the crucial swing state of Georgia and continues to chip away at the president's lead in Pennsylvania.
In the other, Democrats are actively trying to steal the election from Trump, an assertion the president made again last night at the White House despite a lack of evidence of widespread voting irregularities.
But the basis for Trump's version is wearing thin.
The legal complaints that Trump's campaign have peppered the courts with have struggled for traction. At least two were thrown out, in Georgia and Michigan.
And the shift in Georgia, which last selected a Democratic presidential candidate in 1992, is significant. Biden only needs to win one more state — Georgia, Pennsylvania, Nevada or North Carolina — to reach the 270 electoral votes required to be elected president, provided that other race calls stand.
Meanwhile Trump's edge in Pennsylvania, his main remaining path to a second term, has shrunk further. Both Georgia and Pennsylvania have been counting a large number of mail-in ballots, which skew Democratic. Biden also has expanded his lead in Nevada.
The question increasingly seems to be — once outstanding states are called — how far Trump and his supporters are willing to go to fight the outcome if it doesn't go his way. — Kathleen Hunter
Next time around? | Much of the delay in vote counting that Trump has seized upon could have been avoided if more states processed mailed ballots before Election Day, as is the case in Florida. That would be "an easy, obvious, nonpartisan reform," one election law scholar said.
Other Developments:
Don't miss the biggest election headlines as they happen. Download Bloomberg's app for Android or for iOS and turn on push notifications.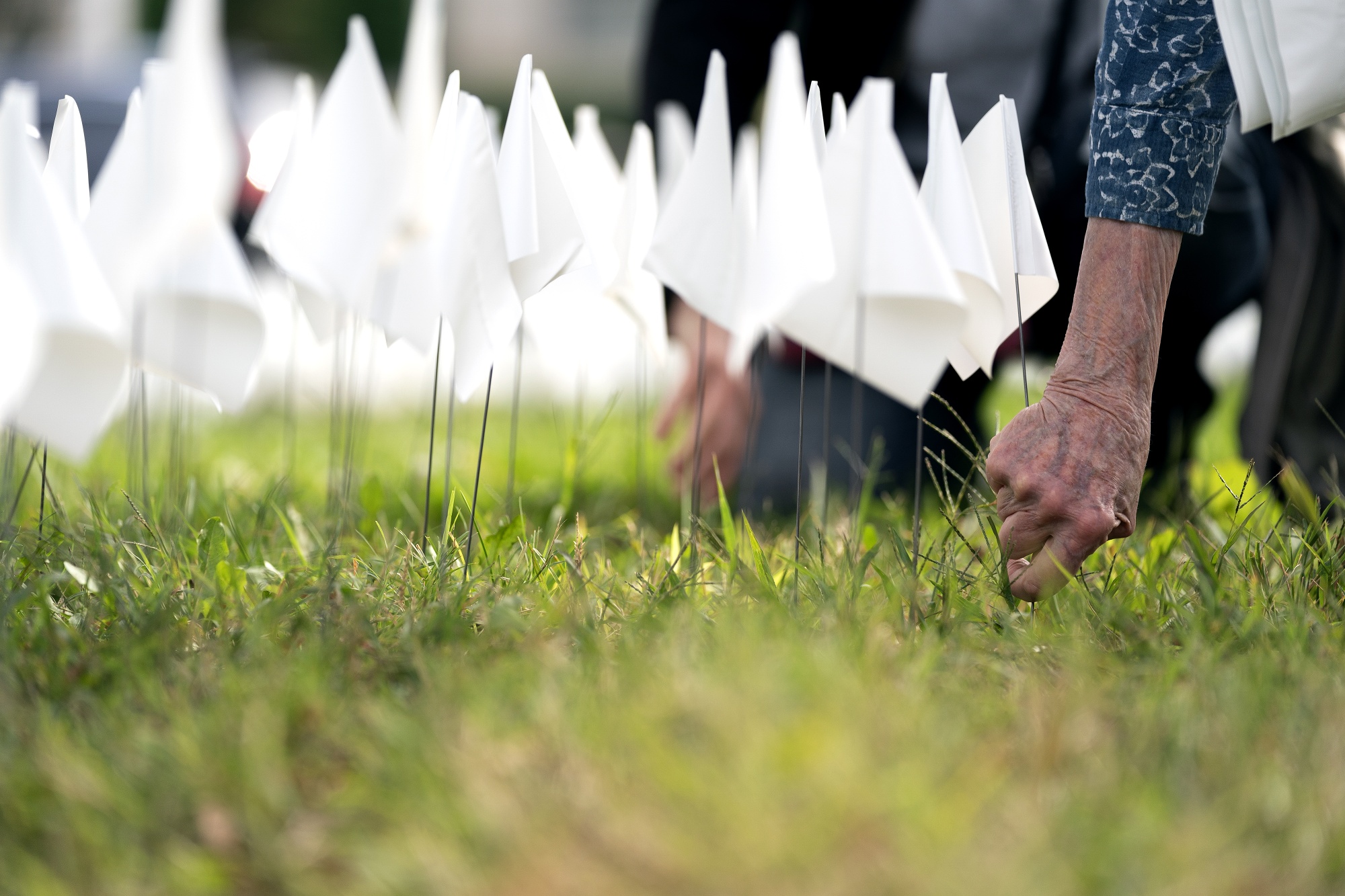 Photographer: Stefani Reynolds/Bloomberg
The U.S. became the first country to top 100,000 cases in one day, according to data compiled by Johns Hopkins University and Bloomberg. 
Global Headlines
Losing his shine | The initial stages of the pandemic saw the rise to prominence of Chancellor of the Exchequer Rishi Sunak, who swiftly rolled out a package to shore up companies and jobs, saying he'd do "whatever it takes" to protect the British economy. But, as Alex Morales and David Goodman explain, he has struck difficulty as the pandemic spirals, announcing major changes to job support five times in six weeks and upsetting some in his party who questioned his apparent desire to control spending in a crisis.
Ambitious slowdown | After decades of fast-paced expansion that have changed the world, President Xi Jinping told the Communist Party's Central Committee last week that China's economy could double in size by 2035. That implies an average annual growth rate between 4.7% and 5% — substantially less than in recent decades but still a huge accomplishment for an economy of China's size.
Cautious spender | President Vladimir Putin does not want to risk running down the hundreds of billions of dollars in Russia's National Wellbeing Fund even if it means starving the economy of support during the pandemic, Natasha Doff and Evgenia Pismennaya report. After years of tensions with the West, including countless rounds of sanctions, the Kremlin is digging in amid fears of potential new U.S. penalties.
Climate finance gap | Rich countries risk missing their goal to provide an annual $100 billion by 2020 to help poorer nations fight climate change, after funding slowed in the year since Trump vowed to pull the U.S. out of the Paris accord. As Jessica Shankleman reports, while finance from developed nations rose to $78.9 billion in 2018 from $71.2 billion the previous year, that was far short of the target agreed as part of the Paris agreement.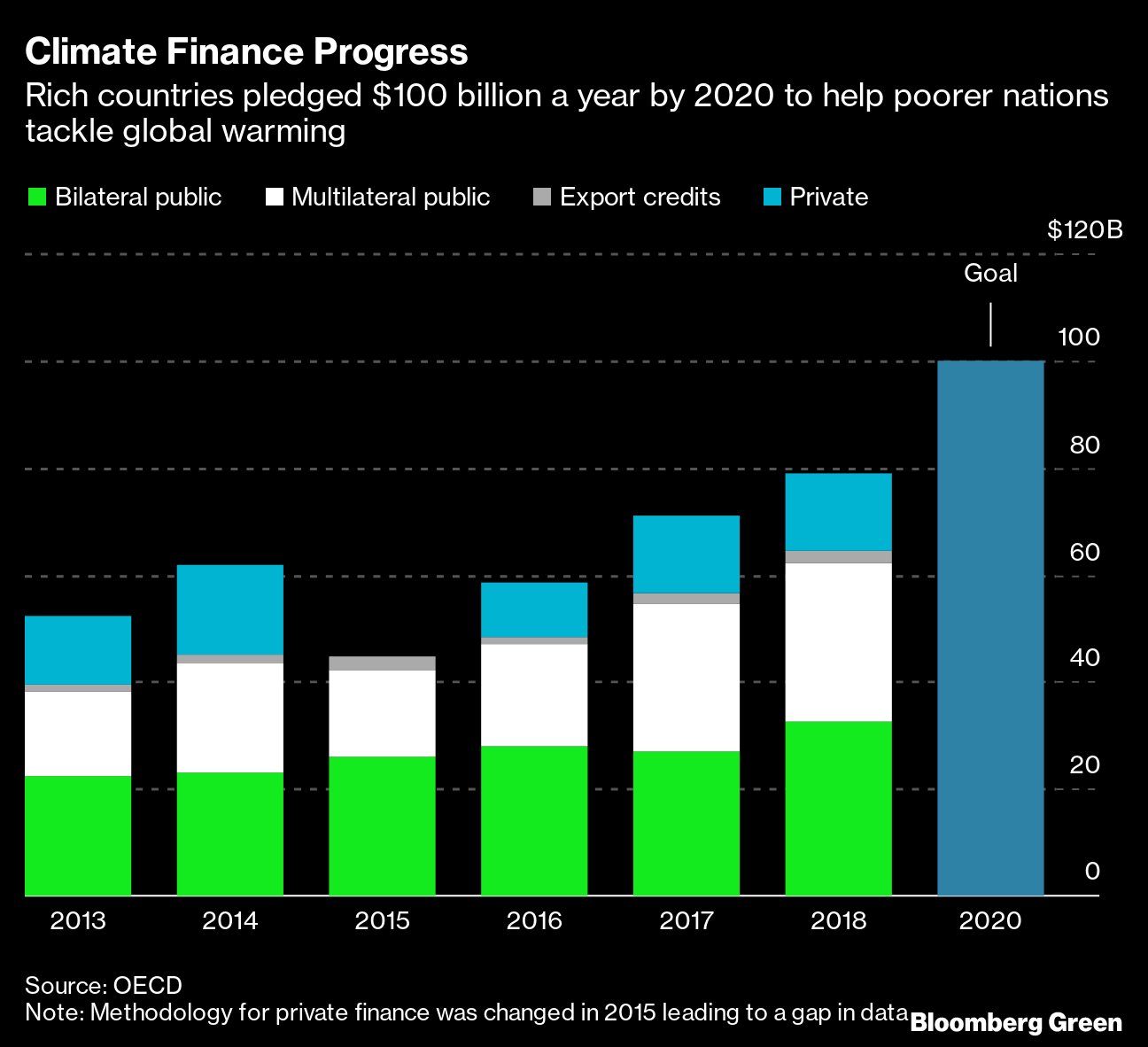 What to Watch
Protesters in Slovenia, which became the European Union's fourth worst-hit nation by the coronavirus this week, clashed with police over virus restrictions, the first time demonstrations turned violent since they began in the spring.
Myanmar's de facto leader Aung San Suu Kyi and her National League for Democracy are poised for re-election on Sunday, even though the country's economic dream is fading as reforms and investment stall.
Sudan closed its border with Ethiopia over concern that clashes between Ethiopia's military and forces loyal to the Tigray People's Liberation Front may spread.
Pop quiz, readers (no cheating!). Who was the last U.S. president to enter office without control of both the House and Senate? Send us your answers to balancepower@bloomberg.net.
And finally ... A visit to one of the poorest places in India shows why Prime Minister Narendra Modi's coalition is ahead in polls in the first state election since the pandemic began. As Bibhudatta Pradhan explains, Modi has gone all out to woo Bihar's voters, even promising a free Covid-19 vaccine when one becomes available, in a campaign dominated by the plight of the state's millions of displaced workers.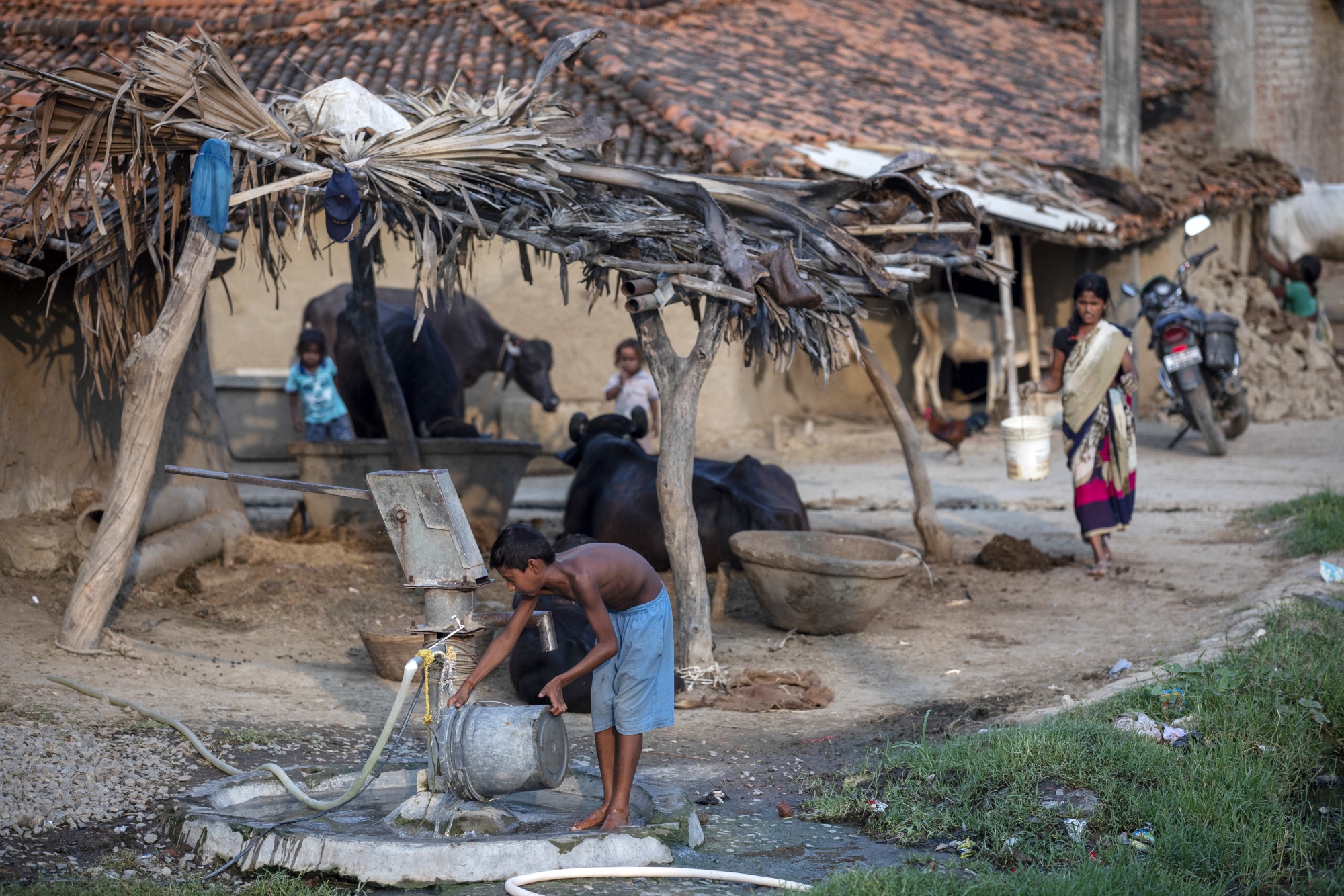 Photographer: Prashanth Vishwanathan/Bloomberg
Like Balance of Power? Get unlimited access to Bloomberg.com, where you'll find trusted, data-based journalism in 120 countries around the world and expert analysis from exclusive daily newsletters.
You received this message because you are subscribed to Bloomberg's Balance of Power newsletter.
Unsubscribe | Bloomberg.com | Contact Us
Bloomberg L.P. 731 Lexington, New York, NY, 10022