A nation on fire
Much of America shut down when the pandemic arrived eight months ago, and infection rates eventually began to fall. Then states reopened too early, and a second, bigger surge swept through. Now, the combination of fatigue, politics and colder weather has brought the virus to every corner of the nation, killing indiscriminately and sweeping aside any chance of reviving the economy in the near-term. The skyrocketing rise in infections shows no signs of slowing, and nursing homes are being hard-hit. A quarter-million Americans are dead. Says one epidemiologist: "the whole country is on fire." —David E. Rovella
Bloomberg is mapping the pandemic globally and across America. For the latest news, sign up for our Covid-19 podcast and daily newsletter.
Here are today's top stories
While the U.S. is among the most extreme cases, other parts of the world are struggling to keep the pathogen at bay. Italy registered its biggest daily increase in deaths since the spring, and Scotland is imposing new restrictions as cases increase in Glasgow, Stirling and elsewhere. Here is the latest on the pandemic.
Two of the hedge fund industry's quantitative powerhouses are seeing big losses this year as wild markets throw off their investing models. Meanwhile, over at Goldman Sachs, more firings are being planned.
Controversial Fed nominee Judy Shelton was blocked in the Senate Tuesday, a rare defeat for Senate Majority Leader Mitch McConnell.
President-elect Joe Biden said he has spoken with a dozen heads of state since he won the election, and today met with the foreign policy experts including retired Army General Stanley McChrystal and retired Navy Admiral William McRaven. Biden's transition has nevertheless been hampered by Trump's refusal to concede: Tuesday's meeting wasn't an official briefing since the General Services Administration has refused to "ascertain" that Biden won. Emily W. Murphy, the GSA administrator who has yet to acknowledge Trump lost, has nevertheless been hunting for a new job, according to ABC News. The lack of cooperation, Biden aides dealing with the pandemic warn, will result in more dead Americans.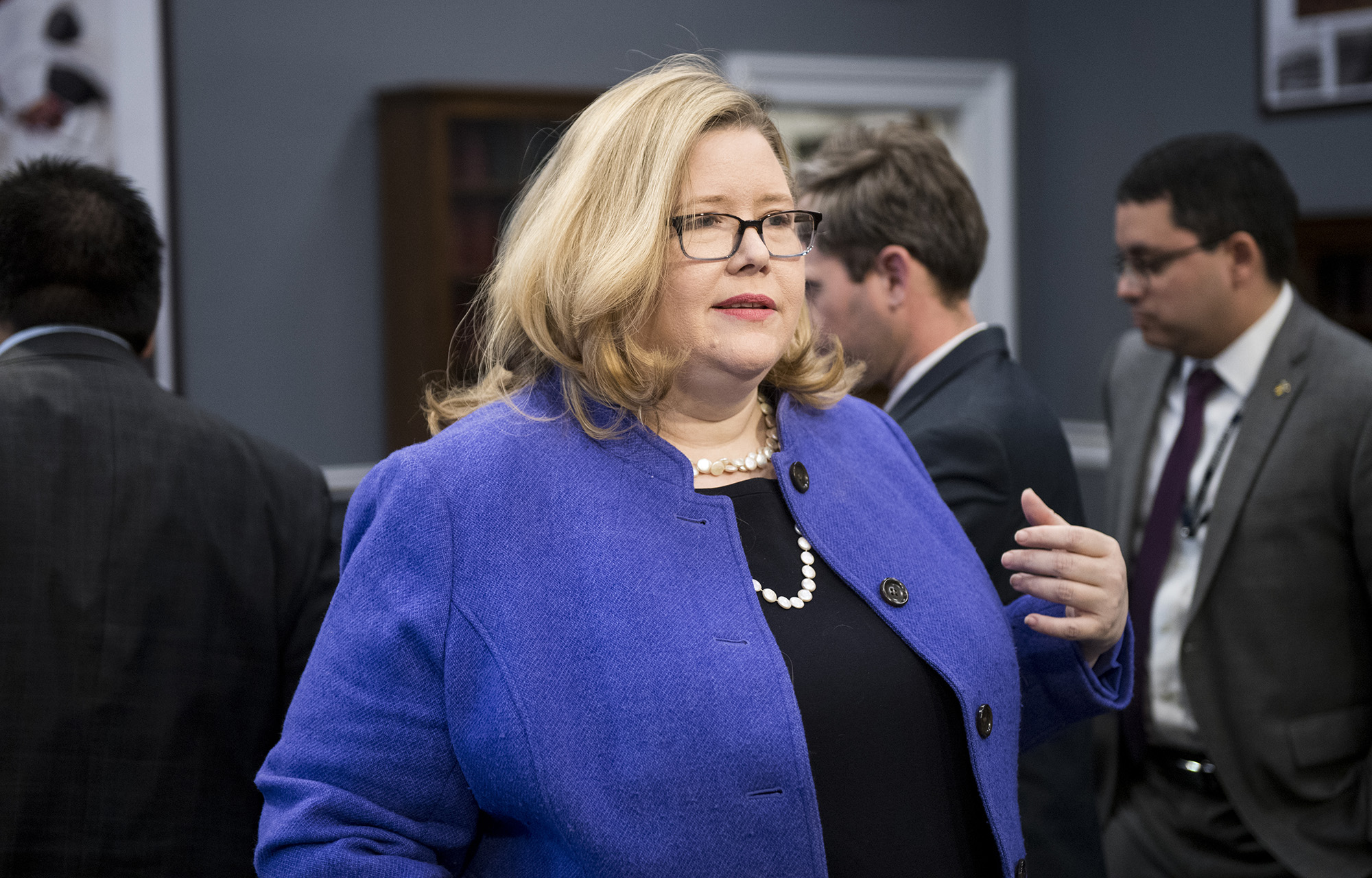 Photographer: Bill Clark/CQ-Roll Call Group/Getty Images
Former New York City Mayor Rudolph Giuliani has taken control of Trump's bid to have the courts void Biden's election. The former federal prosecutor, who alleged without evidence a nationwide conspiracy, said his strategy is to get a case before the Republican-appointee dominated Supreme Court, which Trump has hinted should rule in favor. 
Facebook and Twitter suppress right-wing content, Republicans say. Facebook and Twitter fail to moderate hate speech or prevent Russia from manipulating public debate, Democrats say. At a Senate hearing Tuesday over imposing new limits on social media giants, CEOs Mark Zuckerberg and Jack Dorsey did not have many friends.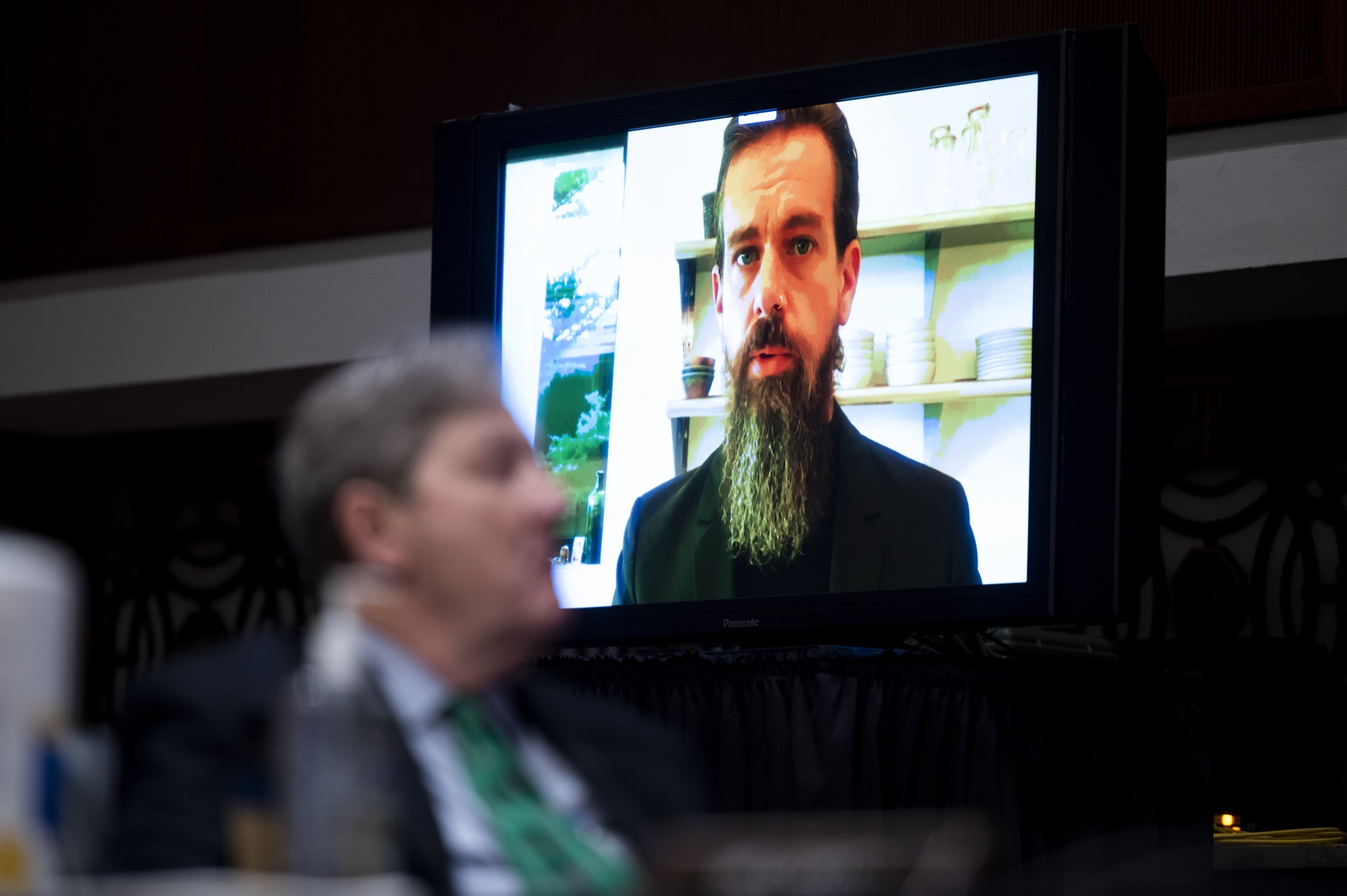 Photographer: Bill Clark/CQ Roll Call
What's Joe Weisenthal thinking about? The Bloomberg news director notes stocks have been propelled higher thanks to two big developments: The election went more smoothly than expected (notwithstanding the aftermath) and two vaccine candidates are said to be promising (according to the companies developing them). And yet despite this, yields on U.S. Treasuries have only moved modestly higher. What we're seeing is the Fed's new policy framework at work. The central bank wants to see full employment, and to see inflation move higher on a sustained basis before it will consider raising rates. What this means in practice is that while good news on the vaccine front and in financial markets may bring forward the date of the first rate hike, the effect is modest. Under previous regimes, one could have imagined the Fed wanting to move sooner rather than later on the hikes. Under Fed Chair Jerome Powell, Joe says, that possibility has been ruled out. 
What you'll need to know tomorrow
What you'll want to read in Bloomberg New Economy
European Central Bank President Christine Lagarde warned that a key challenge facing policymakers is stopping the current economic crisis from morphing into a financial crisis. "We need to stay really clear of that," Lagarde said on Tuesday at the Bloomberg New Economy Forum. On Wednesday, David Rubenstein will speak with BlackRock CEO Laurence Fink during the Climate Day of the Forum. For the full schedule, click here.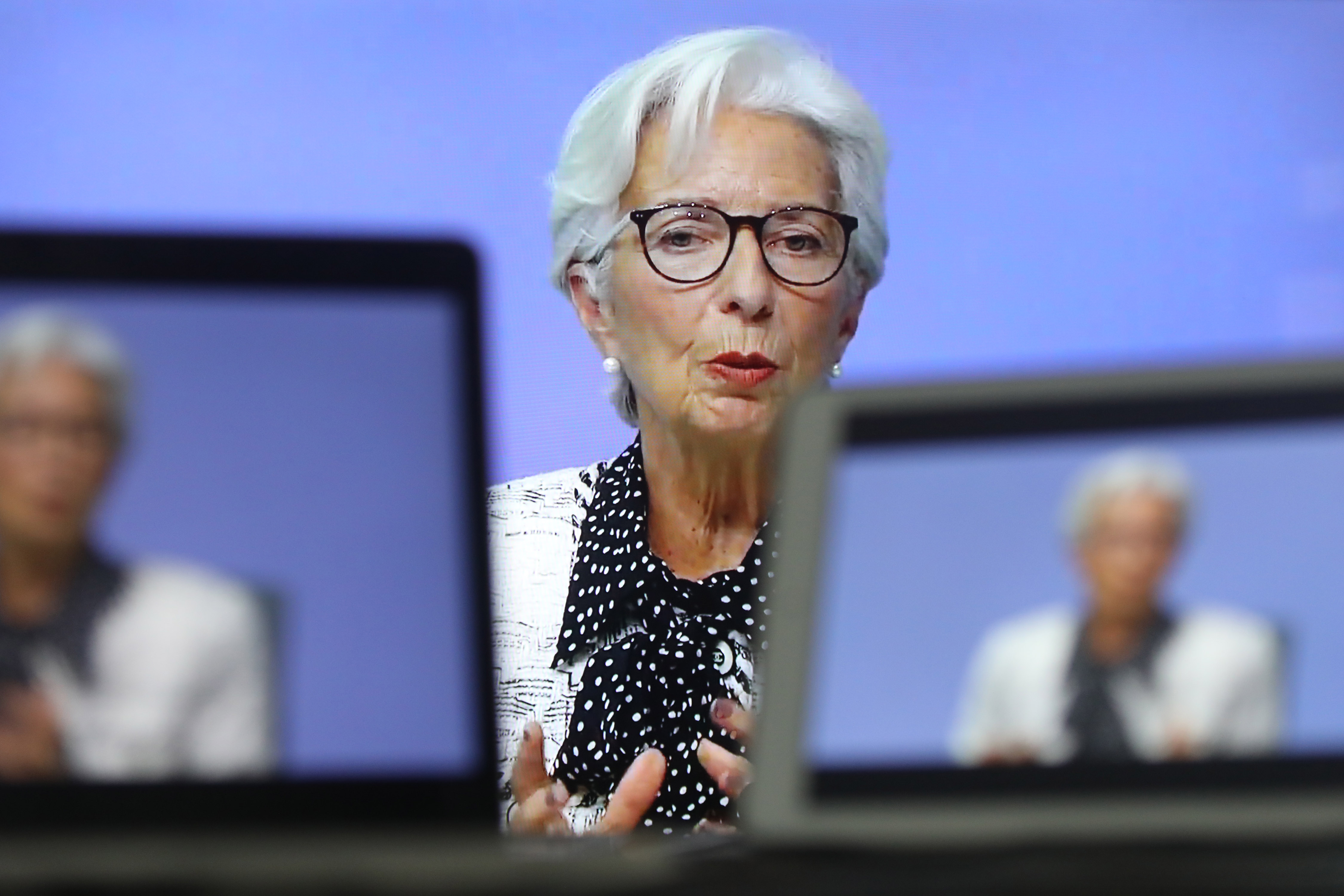 Like getting the Evening Briefing? Subscribe to Bloomberg.com for unlimited access to trusted, data-driven journalism and gain expert analysis from exclusive subscriber-only newsletters.
Sub-Saharan Africa is in the midst of its first recession in 25 years, but it's still an attractive investment destination. Join us virtually for Bloomberg Invest Africa on Nov. 24 at 1 p.m. Central Africa Time (GMT+2) to see how leaders in business, finance and politics are maximizing the region's growth trajectory. Register for free here to be part of the live conversation or to access all content on-demand.
Download the Bloomberg app: It's available for iOS and Android.
Before it's here, it's on the Bloomberg Terminal. Find out more about how the Terminal delivers information and analysis that financial professionals can't find anywhere else. Learn more.
You received this message because you are subscribed to Bloomberg's Evening Briefing newsletter.
Unsubscribe | Bloomberg.com | Contact Us
Bloomberg L.P. 731 Lexington, New York, NY, 10022