The dinner-party lockdown
Just like that, Europe is back where it was in the grim days of March. Or so it might seem, amid all the talk of new Covid-19 lockdowns that's sweeping the continent, from London to Paris to Prague.
The coronavirus is back in force, with far greater numbers of infections in countries like Spain, France, the U.K. and the Czech Republic than during the first wave last winter and spring. Even Italy and Germany, which held out relatively successfully against the new tide of contagion until this month, are seeing record case numbers.
Beneath the surface, though, Europe's second wave looks very different from the first, and so does the response -- including those so-called lockdowns.
So far, hospitalizations and deaths are far lower than last March and April. In France, which is currently reporting Europe's highest case loads, they're running at about 0.5% of daily new infections, compared with double-digit rates earlier this year.
A surge in testing, which is turning up large numbers of asymptomatic cases that would have gone undiscovered earlier in the year, is a big reason. With a better picture of the pandemic, policy makers are largely taking a more hard-headed approach to it, after suffering economic devastation from lockdowns.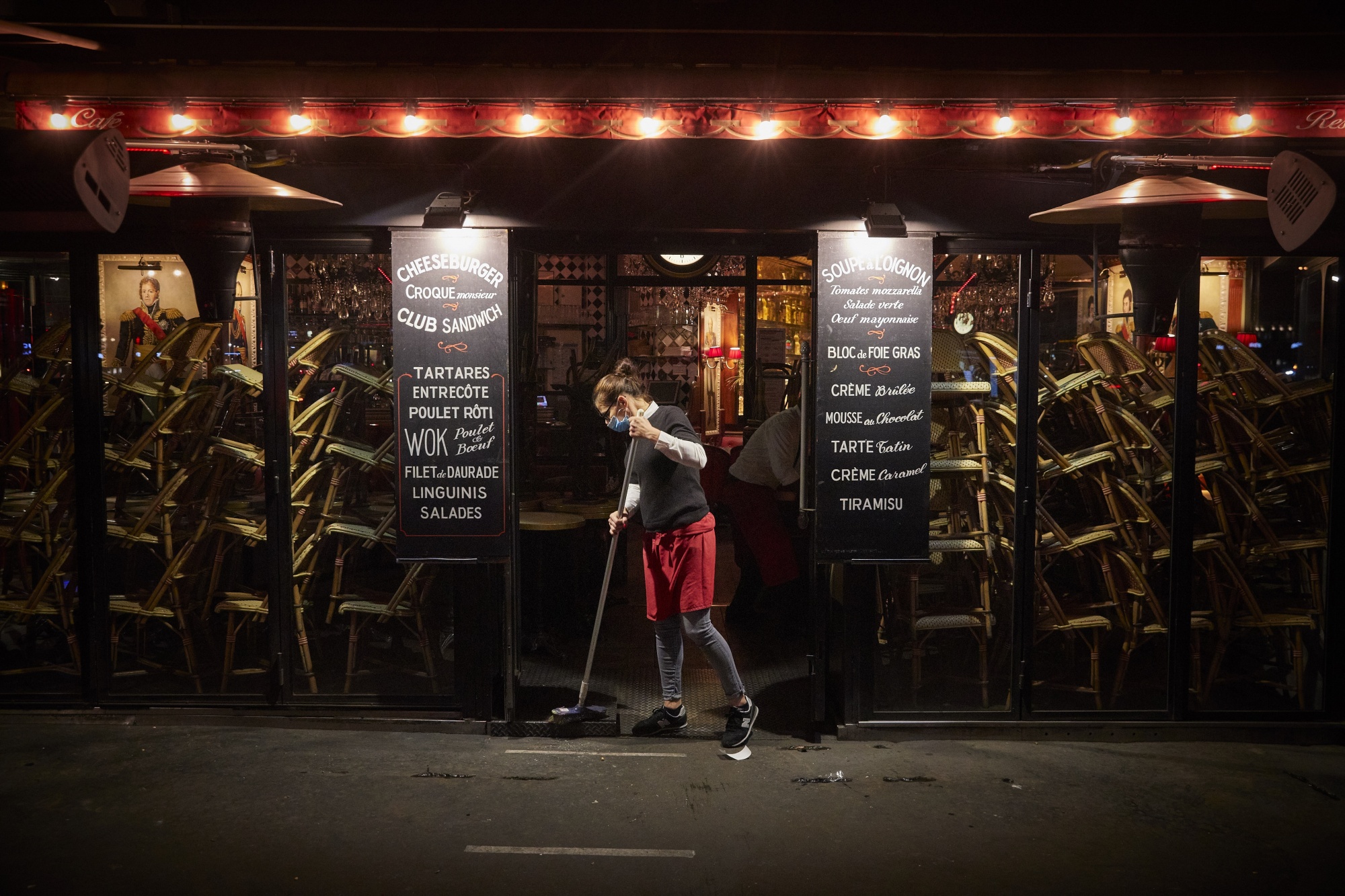 Photographer: Kiran Ridley/Getty Images Europe
The new measures announced this week stop well short of the earlier restrictions. In Paris, there's a curfew. In the U.K., there's a confusing "traffic light" system involving three tiers of localized curbs.
There was a lot of hoopla when London was placed under the second-highest warning level this week. The main difference with the previous rules, however, is a new restriction on indoor mingling between households. Schools, pubs, restaurants and many offices remain open. Children will still play soccer this weekend. Dinner parties, however, are out.
There's talk of tougher measures, including a so-called circuit breaker in the U.K. -- a short lockdown, perhaps lasting two weeks, that would more closely resemble the stay-at-home days of spring.
It's hard to see what that would accomplish, other than delaying the peak of this wave by a matter of days or weeks. Last time around, it took a month of lockdown for virus numbers to plateau.
The main benefit might be political. Local leaders in cities such as Madrid and Manchester, England, have been pushing back against restrictions imposed by central governments. The social contract that once made lockdowns tenable -- and that distinguished Europe's virus response from the seemingly messier U.S. approach -- is fraying.--Eric Pfanner
Total cases in the U.S. are poised to breach 8 million, with the death toll nearing 220,000.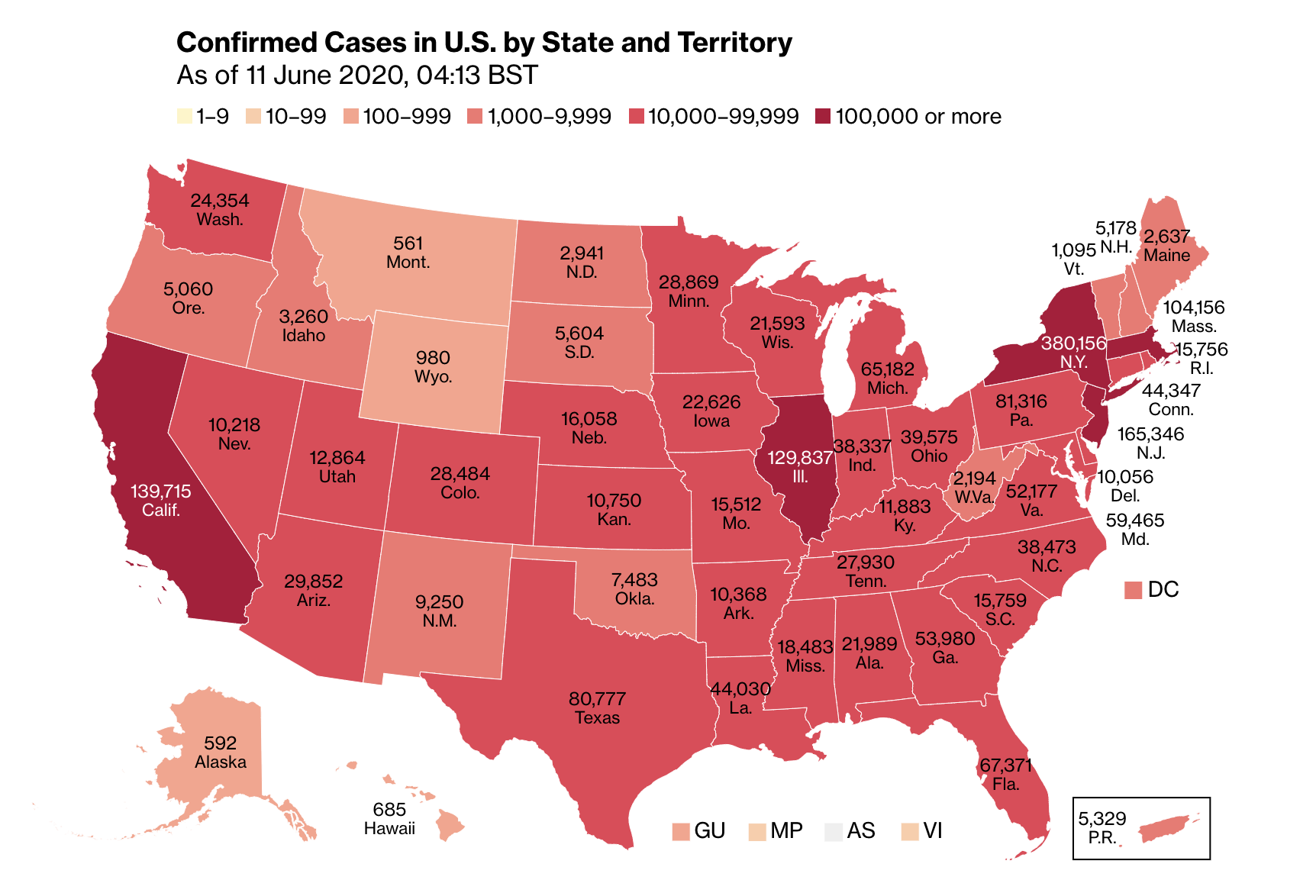 Johnson's virus plan descends into disarray three days after its release.
Singapore Airlines pop-up plane dinner sold out in 30 minutes.
Online car startups like Carvana are booming during the Covid-era. 
Cathay, Singapore Airline shares also jump on plan for travel bubble.
One of the last accessible sunspots will now require quarantine.
You received this message because you are subscribed to Bloomberg's Coronavirus Daily newsletter.
Unsubscribe | Bloomberg.com | Contact Us
Bloomberg L.P. 731 Lexington, New York, NY, 10022