Global Leaders Under the Shadow of Covid-19: Weekend Reads
As the tally of Covid-19 cases involving people in President Donald Trump's orbit continues to grow, his administration is focused on moving on. The U.S. president resumes public events today even as his health remains under a cloud.
Another leader struggling to emerge unscathed from his country's surging epidemic, U.K. Prime Minister Boris Johnson, is facing a threat just next door — from his chancellor of the exchequer, Rishi Sunak.
Elsewhere, the conflict between Azerbaijan and Armenia has generated renewed tension between rivals Turkey and Russia, with President Recep Tayyip Erdogan testing his Russian counterpart's patience with his determined support for Azeri forces.
Take a look at these and other major topics from the past seven days in this edition of Weekend Reads.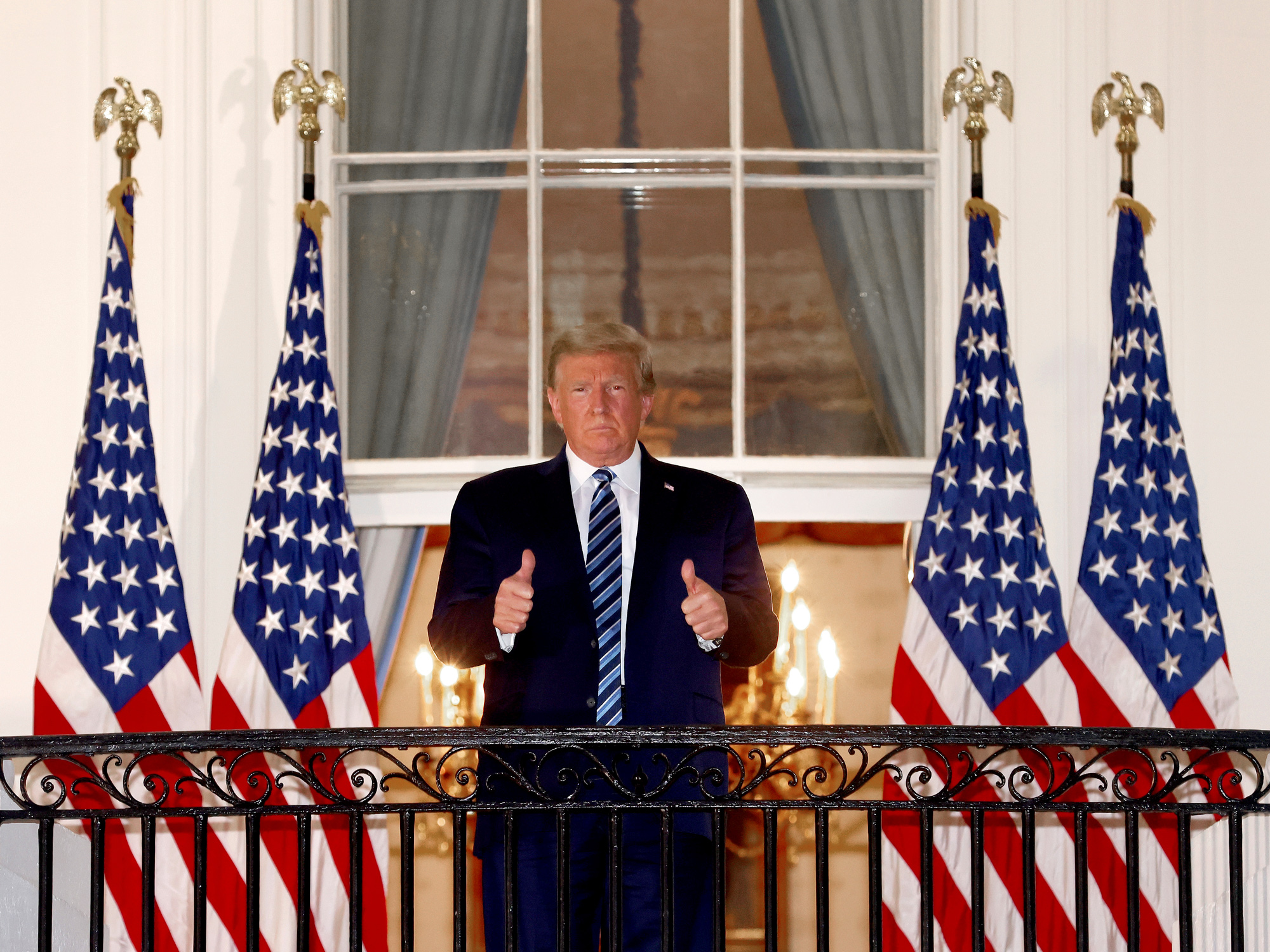 Photographer: Win McNamee/Getty Images North America
Click here for more of this week's most compelling political images. Tell us how we're doing or what we're missing at balancepower@bloomberg.net.
One Week at the White House Was America's Pandemic in a Microcosm
Trump's reckless abandon made a superspreader event all but inevitable, Robert Langreth and Michelle Fay Cortez report. The White House outbreak, consuming the highest levels of the U.S. government, has driven several of the country's top military leaders into quarantine and could affect thousands of ordinary people.

Facebook, Twitter Brace for Possible Election-Night Chaos
A confusing U.S. election night will be no surprise to social media companies under pressure to keep their platforms from becoming vectors of misinformation. But as Kurt Wagner writes, Facebook Chief Executive Officer Mark Zuckerberg is worried it could turn violent. 
Barrett on Court Seen Handcuffing Agencies' Climate-Change Fight
The confirmation of Amy Coney Barrett to the Supreme Court could make it harder for future administrations to adapt laws that have been on the books for decades, Jennifer A. Dlouhy explains. It would strengthen a conservative bloc of justices and potentially spell doom for efforts to thwart greenhouse gas emissions and promote environmental justice.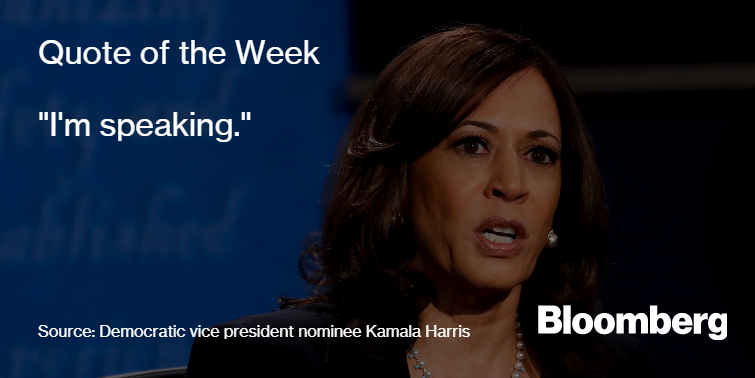 During this week's vice presidential debate against Mike Pence, Harris described Trump's response to the coronavirus outbreak as "the greatest failure of any presidential administration in the history of our country." 
Boris Johnson's Party Is Charmed by the Man Next Door
Britain's finance minister has charmed the public with his easy manner since the pandemic plunged the country into crisis in March, Kitty Donaldson, Alex Morales and Tim Ross report. Over coffee and croissants at No. 11 Downing Street, Rishi Sunak is now winning over his party — and a growing number of his colleagues want him to move next door to take over as prime minister.
Covid Tests Come Quickly in Britain for Those Who Can Pay
If you need a quick coronavirus test in the U.K., be prepared to pay for it. As Emily Ashton and Suzi Ring explain, while some people wait for days, others can simply open their wallets, indicating a financial hierarchy is emerging from the country's failure to get a grip on the pandemic.
Here's What Could Happen If China Invaded Taiwan
Xi Jinping's Chinese Communist Party has threatened to invade Taiwan for more than seven decades. Now, Samson Ellis writes, fears are growing among analysts, officials and investors that it might actually follow through over the next few years, potentially triggering a war with the U.S.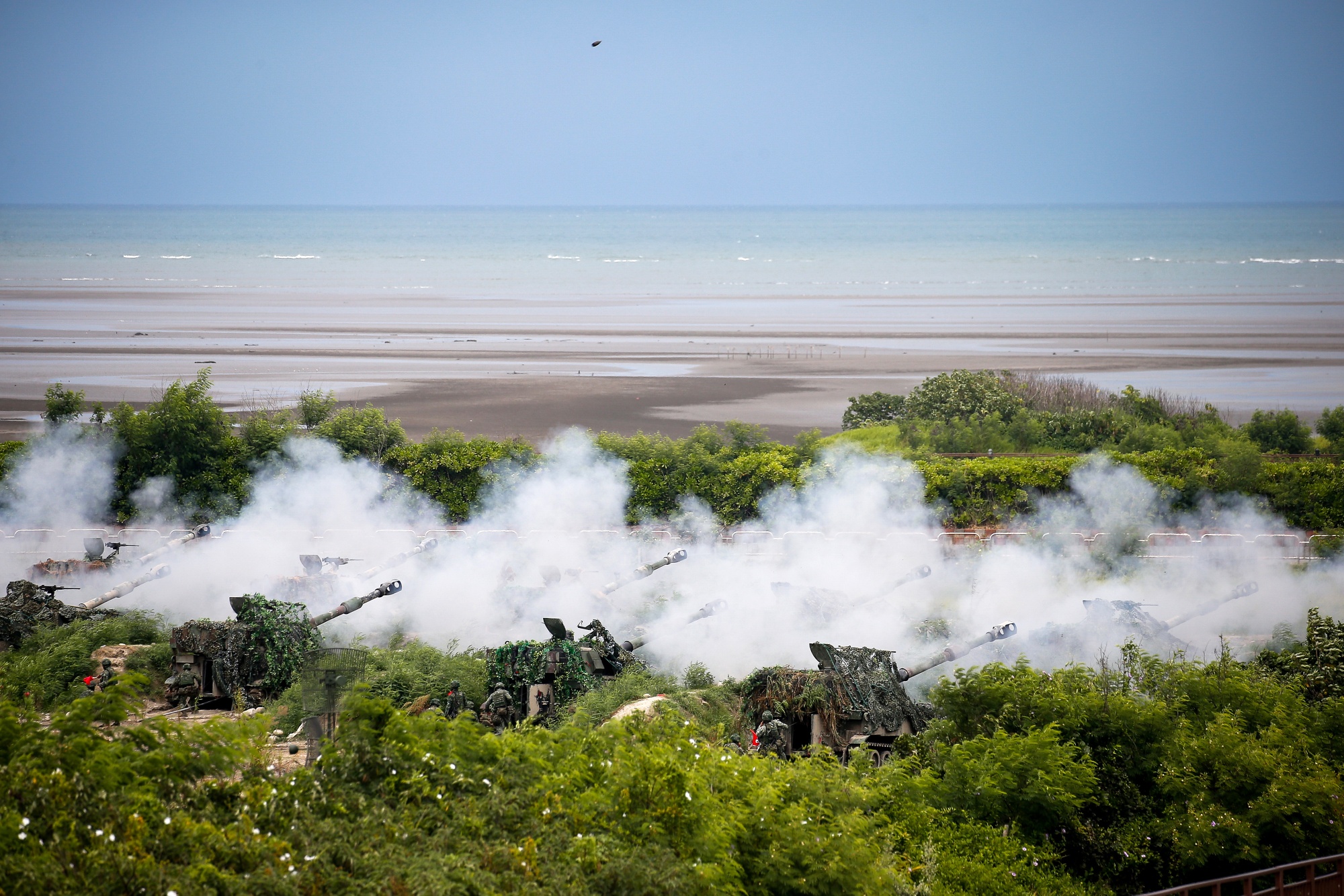 Photographer: I-Hwa Cheng/Bloomberg
The Mumbai Slum That Stopped The Virus
Against all odds, the Mumbai slum of Dharavi — thought to be the most densely packed human settlement on Earth — has largely contained the coronavirus, in stark contrast to the disaster unfolding in the rest of India. Now its people need to survive an economic catastrophe, Ari Altstedter and Dhwani Pandya report.
Erdogan Tests His Bond With Putin to Potential Destruction
If Vladimir Putin has made one thing clear over the years, it's that no power but Russia — not the U.S., the European Union, or even China — is allowed to meddle in the security affairs of its former Soviet stomping ground. But as Marc Champion and Ilya Arkhipov explain, it appears Turkish President Recep Tayyip Erdogan didn't get the message.
Recession and Covid Drive Skilled and Rich Argentines to Uruguay
When Luis Lacalle Pou was elected president of Uruguay last November, he couldn't have known how profoundly Covid-19 and the resulting economic crisis would overtake Argentina or how Uruguay's public health system would lead to one of the world's best pandemic outcomes. The result is a brain and wealth flow from neighboring Argentina, Ken Parks explains.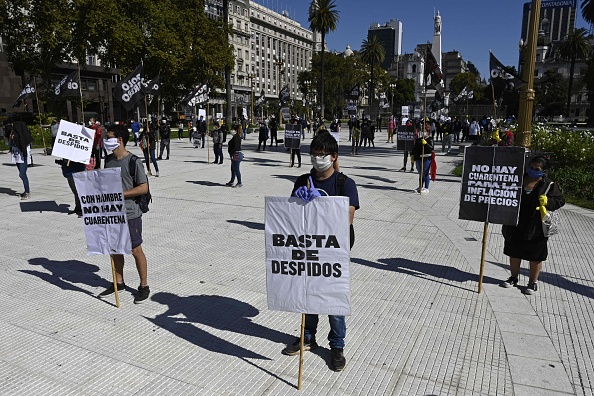 Photographer: Juan Mabromata/AFP
Covid Has Wiped Out the Economic Dreams of a Generation in Asia
Asia's fast-growing economies for decades have offered millions of young people the chance to do better than their parents. But as Enda Curran explains, these young people are losing jobs at a faster rate than older generations because almost half are clustered in the four economic sectors hurt most by the Covid-19 pandemic.
Free Cash for All Boosts Rising South Korea Star to Top of Polls
Record South Korean government spending triggered by the coronavirus has helped send a maverick regional governor to the top of polls to be the next president and fueled his push to make the country Asia's first to introduce universal basic income. Lee Jae-myung warns that without across-the-board income support, the stability of the economy could be threatened, Jeong-Ho Lee and Sam Kim report.
And finally ... Jason Gelinas lived a normal suburban life with a plum Wall Street gig. He also ran QAnon's biggest news hub. William Turton and Joshua Brustein unveil the conspiracy theory group's high priest who was trolling away as a Citigroup tech developer.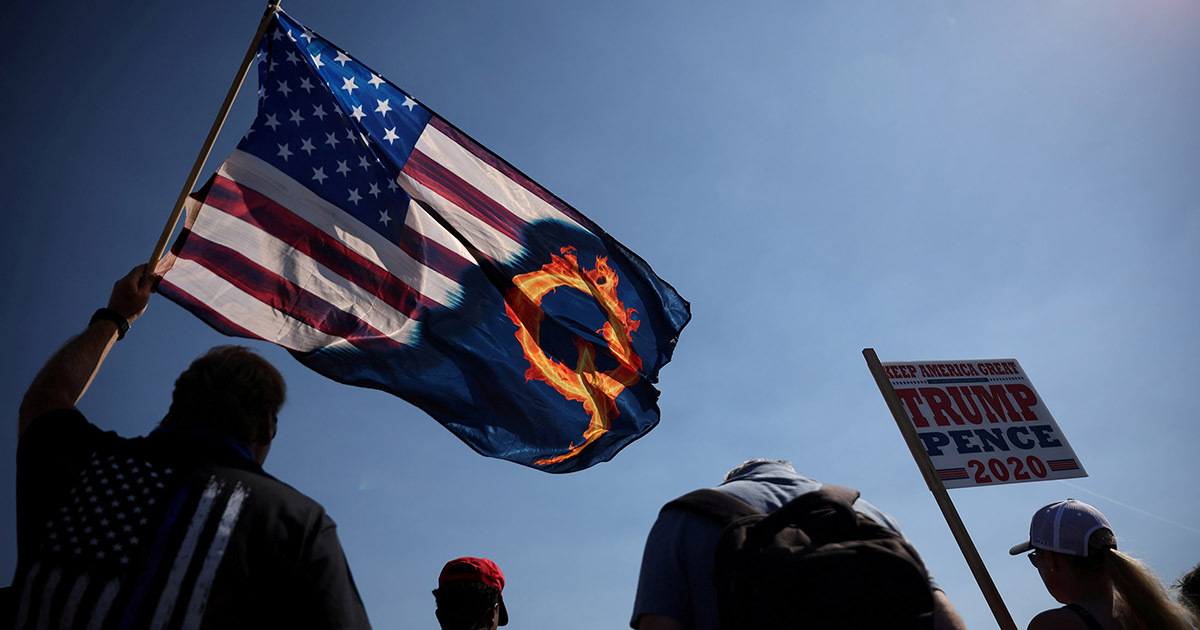 Photographer: Carlos Barria/Reuters
Like Balance of Power? Get unlimited access to Bloomberg.com, where you'll find trusted, data-based journalism in 120 countries around the world and expert analysis from exclusive daily newsletters.
You received this message because you are subscribed to Bloomberg's Balance of Power newsletter.
Unsubscribe | Bloomberg.com | Contact Us
Bloomberg L.P. 731 Lexington, New York, NY, 10022