Court battle
Precedent will be the watchword when President Donald Trump's Supreme Court nominee, Judge Amy Coney Barrett, faces her nomination hearing in the Senate today.
Barrett's potential willingness to overthrow past Supreme Court decisions will be under particular scrutiny from Democrats, with implications for divisive issues ranging from health care to abortion rights.
In 2006, Barrett put her name on an ad that decried the "infamous" 1973 Roe v. Wade reproductive rights ruling and called for "the unborn to be protected in law."
In her prepared testimony for the four days of hearings, the 48-year-old mother of seven and devout Catholic says she will try to reach results required by the law, "whatever my own preferences might be."
But, as Greg Stohr reports, in a 2013 law review article, she wrote that a Supreme Court justice should "enforce her best understanding of the Constitution rather than a precedent she thinks clearly in conflict with it."
There's little that can stop her appointment, with the Republicans controlling the Senate. While two of their Senators have objected to the timing, given it's so close to the Nov. 3 election, the party would still have enough votes to put her on the court. That would be just in time to rule on any disputes over the presidential race.
The stakes are high. Even if Trump loses to Joe Biden, as most polls predict, he would have given conservatives a 6-3 Supreme Court majority that will endure for the foreseeable future.
Fighting back | Trump hits the campaign trail today after his bout with coronavirus, seeking to regain momentum via his signature rallies. But as Justin Sink reports, with a majority of registered voters saying the president failed to take appropriate precautions against the virus, he faces a political risk in resuming large-scale events where social distancing and masks have been scarce.
Campaign 2020
There are 22 days until the election. Here's the latest on the race for control of the White House and Congress.
The pandemic has already triggered election lawsuits over who can vote by mail and how to count their ballots. A further round of court battles is likely to start on Election Day, barring a landslide, with both Trump and Biden laying the groundwork for legal challenges in must-win swing states.
Other developments
Sign up to receive daily election updates as a direct mobile notification on Twitter. Simply click on this link and like the tweet.
Shenzhen spotlight | Xi Jinping is bolstering plans to make southern China a global hub. The president will speak in Shenzhen on Wednesday to mark the 40th anniversary of the special economic zone that created a megacity, and meet with leaders from neighboring Hong Kong and Macau. State media reports that Beijing plans to push forward cooperation between Shenzhen and Hong Kong — just across the border — to a "higher level."
Hong Kong leader Carrie Lam has postponed her annual policy address scheduled for Wednesday to factor in any measures from Beijing.
Taiwan accused Beijing of a "malicious political stunt" after its state media said security agents had uncovered hundreds of spy cases in a mass dragnet.
European surge | With government scientists warning of an approaching tipping point in coronavirus cases in the U.K., Prime Minister Boris Johnson is set to tighten restrictions today. England is to have a tiered alert system with the levels determining the stringency of curbs. Italy is also considering new measures, as is the Czech Republic, while infection rates in Belgium surged and Poland is weighing a state of emergency.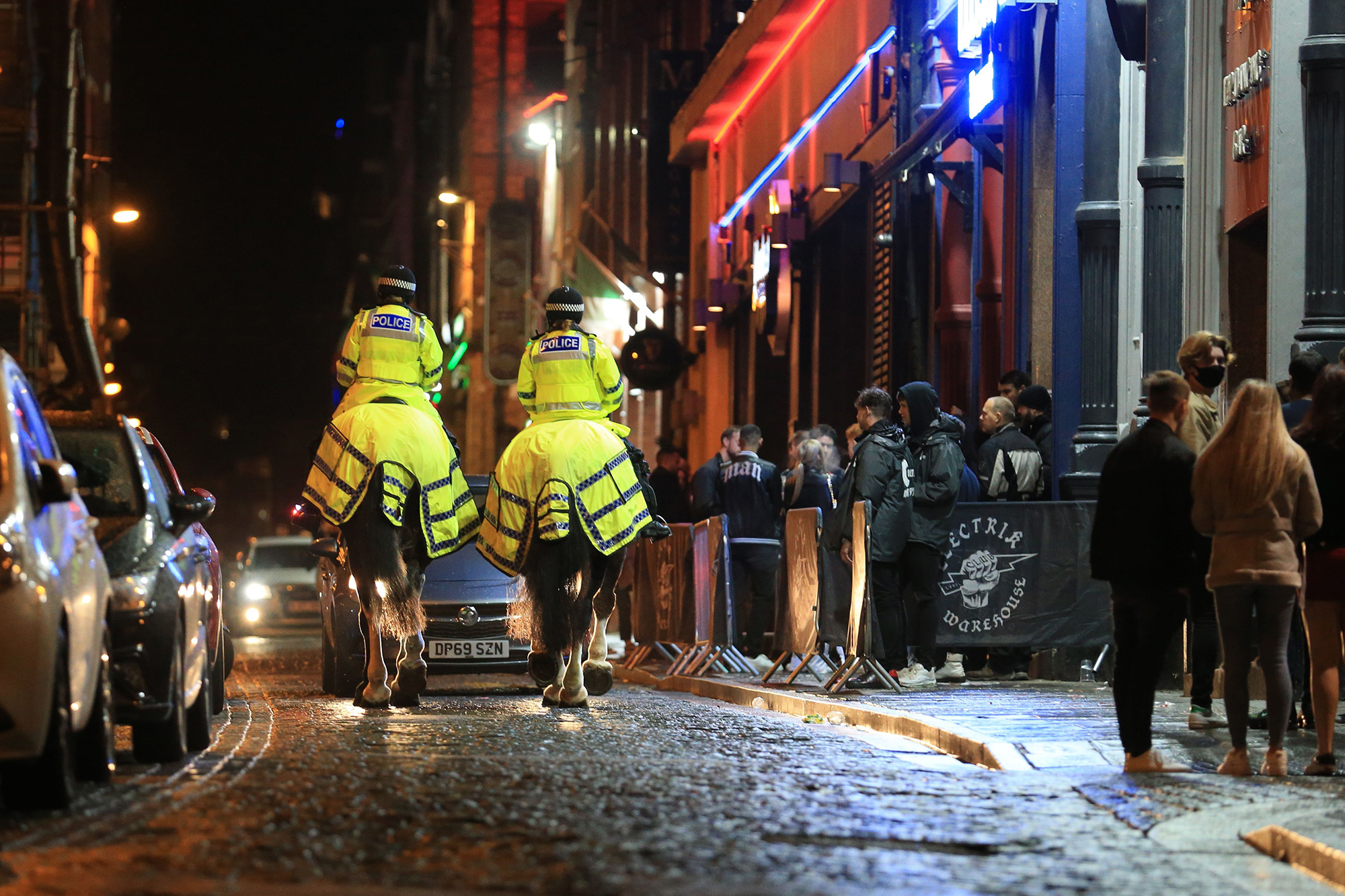 Photographer: Lindsey Parnaby/AFP via Getty Images
Winning edge | Lithuania's biggest opposition party won the first round of general elections, putting it in pole position to form a government in final voting in two weeks' time. The economy is on course to outperform most European Union members this year but a swathe of the Baltic country's 2.8 million people are unhappy at uneven gains from European integration.
Monster missile | The missile Kim Jong Un unveiled in a military parade over the weekend could allow North Korea to pack multiple atomic weapons in a single rocket and increase its chances of striking a U.S. city with a thermonuclear device, experts say.
What to Watch This Week
A trade deal between the U.K. and the EU is hanging in the balance after a weekend of intense diplomacy saw Johnson call the leaders of Germany and France ahead of Thursday's summit.

Malaysia's opposition leader Anwar Ibrahim is due to meet the country's king tomorrow where he says he will present proof of support from lawmakers to form a government.

Bolivia's former economy and public finance minister Luis Arce is ahead in the polls over ex-President Carlos Mesa before Sunday's presidential election.
Our quiz on Friday was a hard one, and no one answered it correctly. Lee Jae-myung is the governor of South Korea's most populous province who has risen to the top of preference polls to take over as president in 2022.
And finally ... New Zealand's Prime Minister Jacinda Ardern has renewed her promise to make the country's rivers and lakes suitable for swimming for the first time in a generation. For a government that's ahead in the polls leading into the Oct. 17 election, nitrate levels in rivers may seem like a marginal issue. But it's at the heart of a conflict between two of the nation's biggest assets — its clean, green image for tourists and investors, and its 6.3 million cows.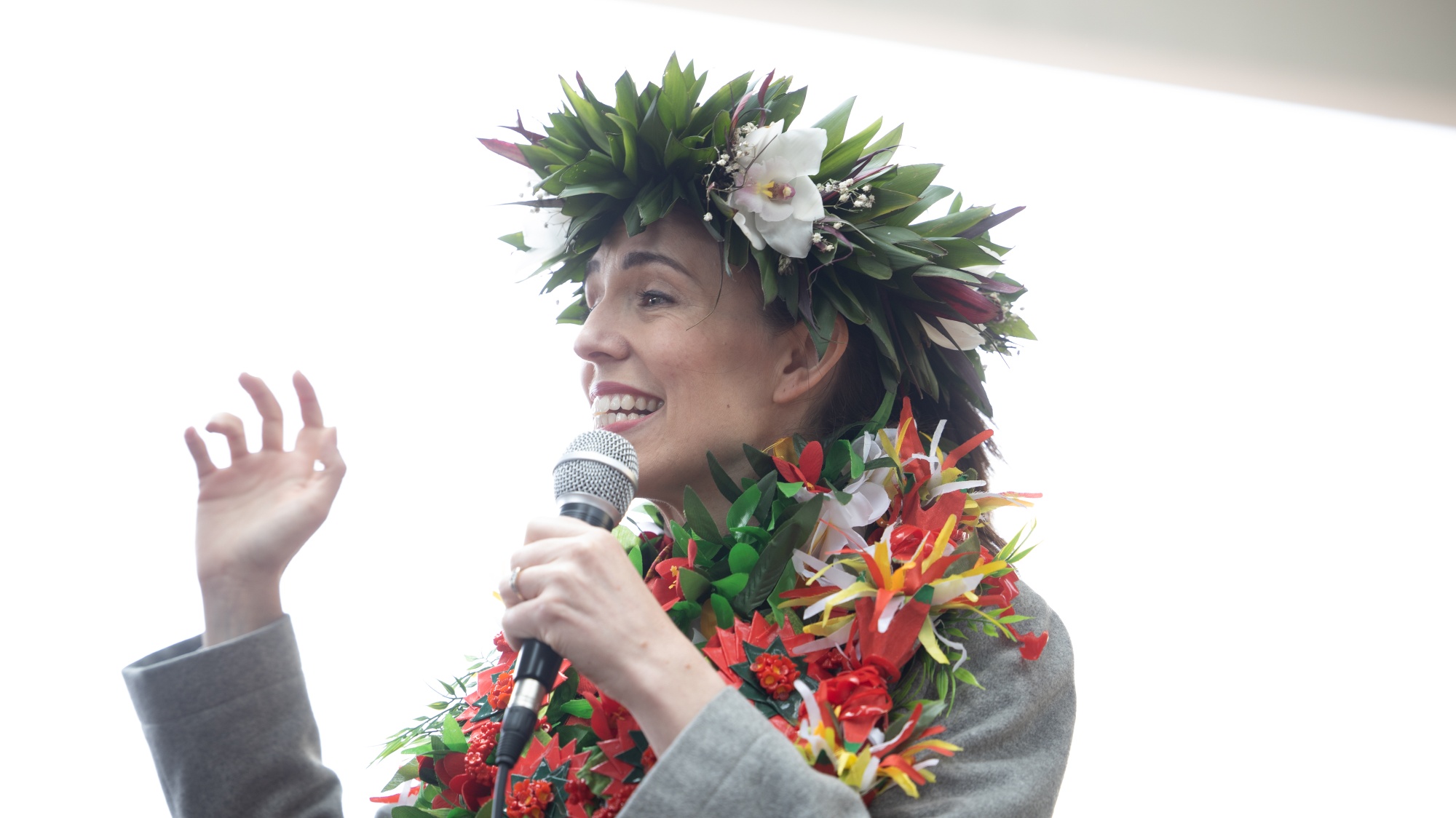 Photographer: Brendon O'Hagan/Bloomberg
Like Balance of Power? Get unlimited access to Bloomberg.com, where you'll find trusted, data-based journalism in 120 countries around the world and expert analysis from exclusive daily newsletters.
You received this message because you are subscribed to Bloomberg's Balance of Power newsletter.
Unsubscribe | Bloomberg.com | Contact Us
Bloomberg L.P. 731 Lexington, New York, NY, 10022