Bloomberg Australia: Parking in the middle of nowhere
Welcome to our weekly newsletter — a fresh, global perspective on the stories that matter for Australian business and politics. This week: How to mothball a jumbo jet in the desert, lessons from the Melbourne lockdown and the confusing world of virtual influencers.
In the heart of the Australian Outback, a growing fleet of mothballed aircraft parked in the desert has become an evocative symbol of the pandemic's impact on the global aviation industry.
More than 100 planes are now stored at the special facility in Alice Springs, amid a bleak outlook for international travel. Tom Vincent, managing director of Asia Pacific Aircraft Storage, plans to boost capacity to about 300 aircraft.
So what does it take to store and maintain scores of grounded jumbo jets in Australia's dusty red center? My colleague Paul Allen flew out to the facility and spent time with engineers such as Dan Baker, who joined the 80-strong team just a couple of weeks ago.
His days are spent supervising a three-stage induction process for each new plane, ranging from draining the engines of fluids to ensuring every last gap and crevice in the jet's body is sealed from dust and insects. It takes a team of a dozen people up to five days to induct a plane for storage. Two of those are spent entirely on taping and covering everything to protect the engines and systems, a process that can take between 40 and 50 rolls of tape.
While Vincent is reluctant to share the typical cost of storing a plane, he says every two weeks APAS gets through a pallet of tape that costs almost A$50,000.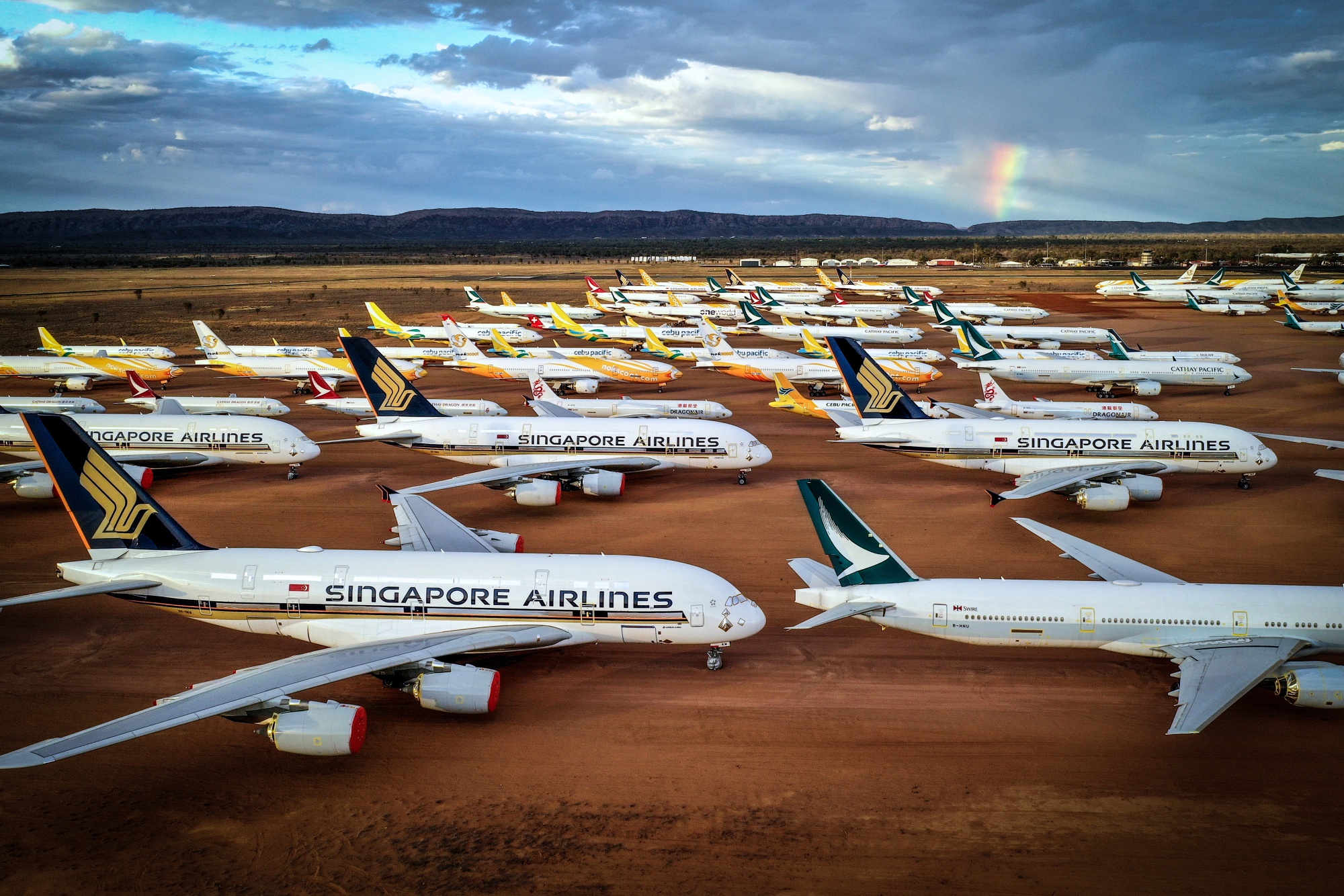 Photographer: David Gray/Bloomberg
Lessons from the Lockdown
As countries across Europe grapple with the prospect of renewed lockdowns, Melbourne offers a stark lesson on just how hard it is to bring the virus under control.
Despite key factors working in Victoria's favor, including closed borders, an infection count that was tiny by international standards, and a state government with strong public backing, it still took twice as long as anticipated to crush the curve.
It's likely too late for European countries to come even close to replicating Melbourne's success. The seven-day average for new daily infections in France has pushed above 40,000 for the first time. German Chancellor Angela Merkel has rounded on her fellow EU leaders, saying they have failed to act quickly enough.
The most they can hope for now is a circuit breaker to relieve pressure on the public health system, as the death toll continues to climb.
At home, there's no room for complacency, and we must learn to live with the virus by embracing mask-wearing and social distancing, backed up by a robust testing and contact-tracing regime.
"The challenge for everybody is to understand this is a long game," said Terry Slevin, chief executive officer of the Public Health Association of Australia, after Melbourne's lockdown ended this week. "When you feel like you've been sprinting for the distance of a marathon, it's understandable that you want to celebrate feeling you've gotten over the line. But I'm sorry, this is an ultra marathon. And the truth is that the world has changed."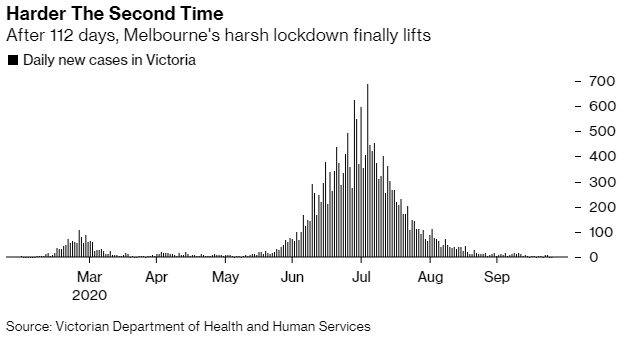 The New Social-Media Stars
Now for a story that reminded me just how out of touch I am in this confusing, digital world. Virtual influencers!
Digital avatars are competing with flesh-and-blood social media stars and winning lucrative brand partnerships for the agencies that created them. And now that interacting safely with other humans can no longer be taken for granted, the appetite for digital spokespeople is accelerating.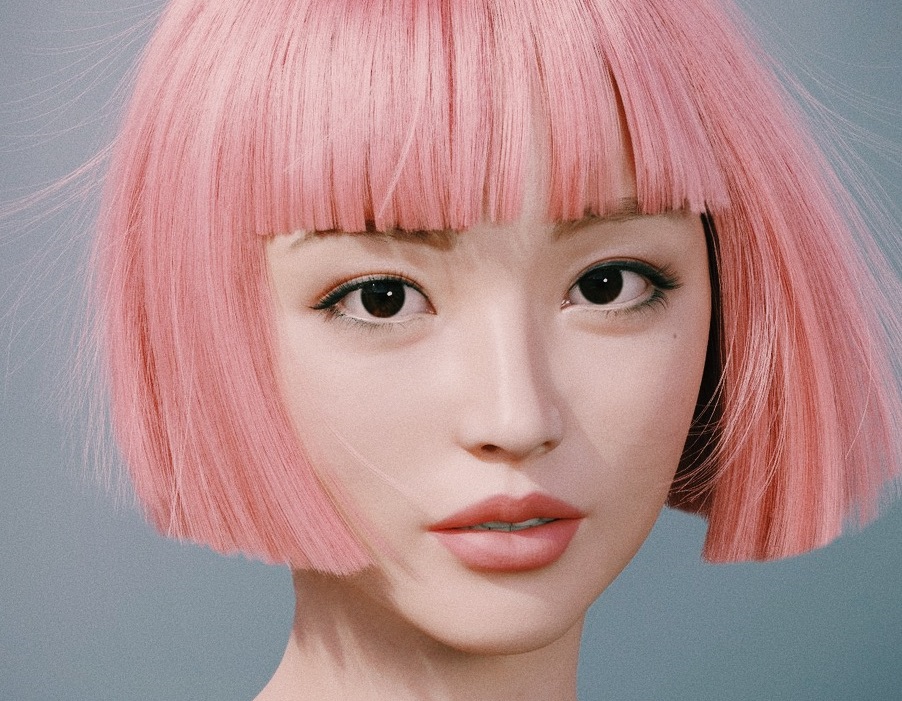 Source: Aww
Take Seraphine, for instance, whose pink hair and cat-themed Instagram posts have a viral following. And then there's Lil Miquela — a "model" who's done promotions for Calvin Klein, Prada and other fashion brands. With 2.8 million social-media followers and a fee of about $8,500 per sponsored post, she's the industry's highest earner and will make about $11.7 million for her creators this year, according to OnBuy, a U.K.-based online marketplace.
Read more here from my colleague Thuy Ong. —Edward Johnson
What We're Reading 
A few things from around the world that caught our attention:
The world's most influential leaders will be there. Will you? Click here to join Bloomberg New Economy Forum for a virtual Global Town Hall on November 16-19 and be part of change in real time.
You received this message because you are subscribed to Bloomberg's Bloomberg Australia newsletter.
Unsubscribe | Bloomberg.com | Contact Us
Bloomberg L.P. 731 Lexington, New York, NY, 10022