This week: Jacinda Ardern on the cusp of a second term, the ongoing fallout of frayed China-Australia ties and more bad news for the Great Barrier Reef.
Throughout the coronavirus pandemic, New Zealand Prime Minister Jacinda Ardern has delivered a masterclass in crisis management. She's about to be rewarded with a second term in office.
Polls show Ardern's Labour Party is comfortably on track to win Saturday's election after the government crushed community transmission of Covid-19 with one of the strictest nationwide lockdowns in the world. Her success stands in stark contrast to the U.K., U.S. and much of Europe, which is battling a second wave amid the onset of winter.
As Bloomberg's Wellington Bureau Chief Matthew Brockett writes, Ardern has captured the hallowed center ground in New Zealand politics with a blend of empathetic leadership and skilled crisis management that has also won her fame abroad. Her handling of the pandemic has helped her drown out criticism that she hasn't delivered on some key promises of her first term.
Environmental groups, for instance, say her climate-change policies are too tame and that she hasn't done enough to clean up waterways polluted by the massive dairy industry.
Still, there's no mistaking Ardern's popularity. She's been mobbed on the campaign trail in a repeat of the "Jacinda-mania" that accompanied her rise to power three years ago.
The challenge for her second-term government will be to drive the economic recovery, even as New Zealand's international border remains closed.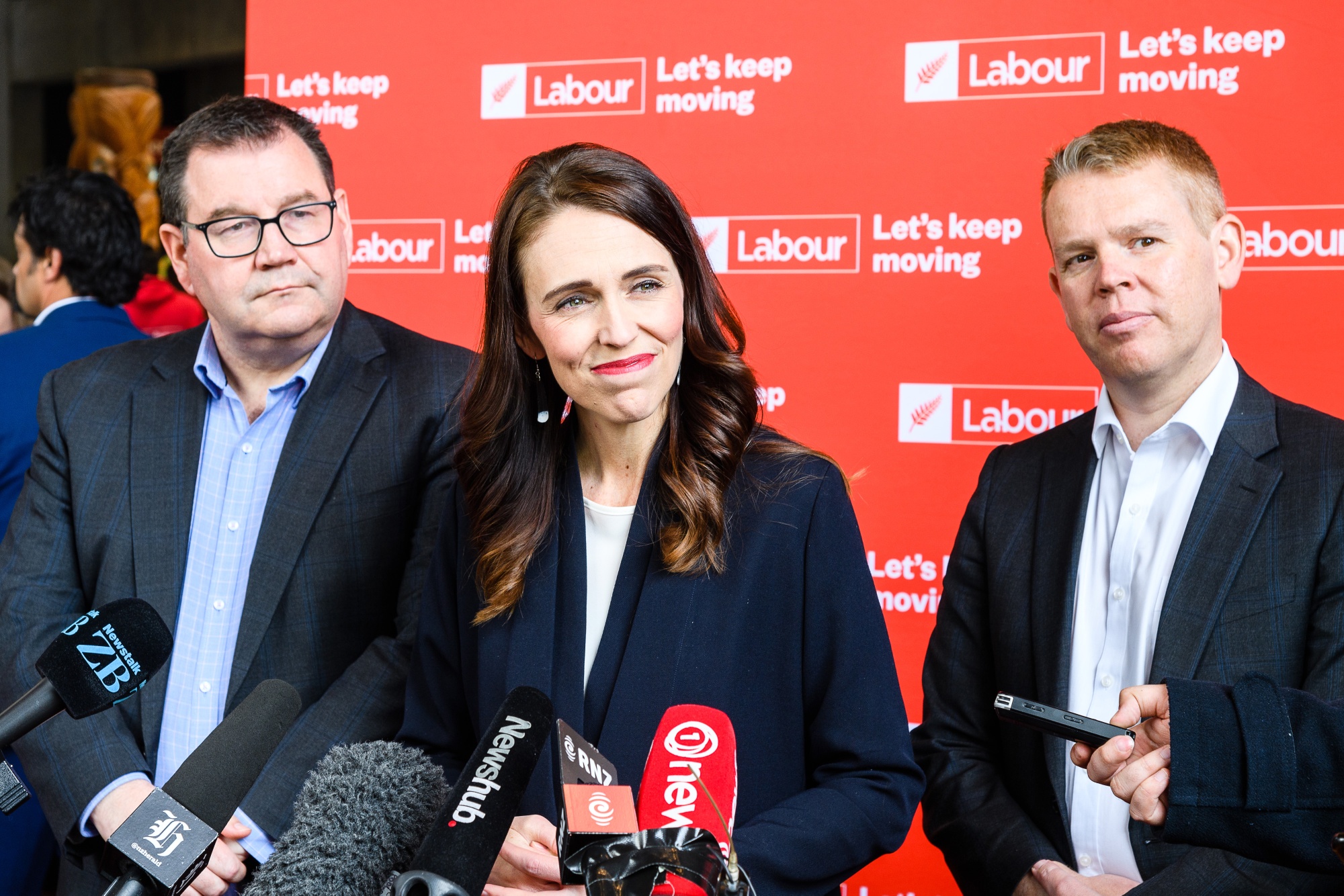 Photographer: Mark Coote/Bloomberg
Cotton and Coal
The checklist of commodity exports seemingly impacted by diplomatic tensions between Beijing and Canberra just keeps growing.
The government said this week it's seeking clarification of reports that China has suspended purchases of Australian coal. The cotton industry also fears it may be caught in the crossfire, with China apparently discouraging its spinning mills from using Australian imports.
The spat has seen a string of exports subject to what Prime Minister Scott Morrison's government has described as "economic coercion." Barley has been hit with tariffs, wine subjected to anti-subsidy and anti-dumping probes, while Beijing has discouraged tourists and students from visiting Australia.
For coal at least, there's a distinct sense of deja vu, according to Bloomberg Opinion columnist David Fickling, who writes that China's ban has more bark than bite. Remember reports in February 2019 that the port of Dalian was suspending imports, leading to fears that the export trade would be smashed? In fact, the opposite happened: China's imports of Australian coal rose about 8.3% over the subsequent 12 months compared with the previous year, and have continued to grow since then.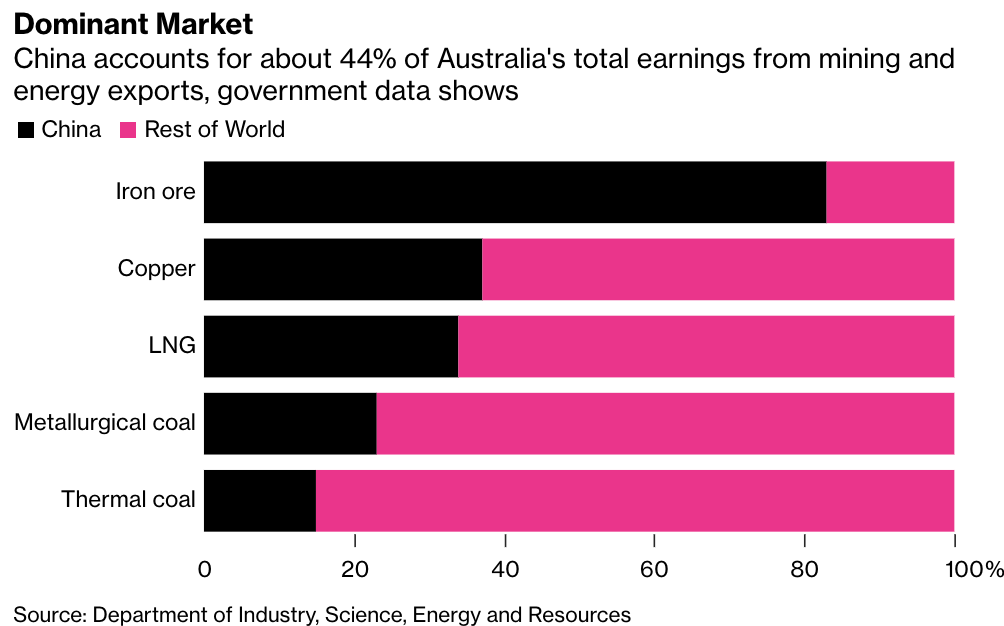 Baby Corals
More bad news for the Great Barrier Reef.
A new study that analyzes coral demographics shows that younger corals are also being impacted by ocean warming and acidification, threatening the recovery of the largest living structure on Earth.
The deaths of baby corals and of the large ones that produce most coral larvae are leading to smaller colonies. That deterioration is steeper in the northern and central areas of the Great Barrier Reef, according to the study led by Andy Dietzel at the ARC Centre of Excellence for Coral Reef Studies in Australia. Read more here. —Edward Johnson
What We're Reading 
A few things from around the world that caught our attention:
The best in-depth reporting from Asia and beyond. Sign up to get our weekly roundup in your inbox.
You received this message because you are subscribed to Bloomberg's Bloomberg Australia newsletter.
Unsubscribe | Bloomberg.com | Contact Us
Bloomberg L.P. 731 Lexington, New York, NY, 10022