A biohacker gets a wake-up call
A biohacker gets a wake-up call
When Josiah Zayner decided to try his hand at making his own DIY Covid-19 vaccine, he assumed the process would be relatively simple. He would hire a DNA-synthesis company to replicate a vaccine that had worked in monkeys, inject himself with it, and then see if his body produced the neutralizing antibodies that indicate he had developed immunity.
Instead, Zayner discovered that testing a vaccine is far more complicated than he ever imagined.
"Human beings — their biology is so complex," he said.
Zayner is a biohacker known for this sort of stunt. He has injected himself with DIY concoctions in YouTube videos and on stage at conferences. He once gave himself a fecal matter transplant to treat his own stomach issues.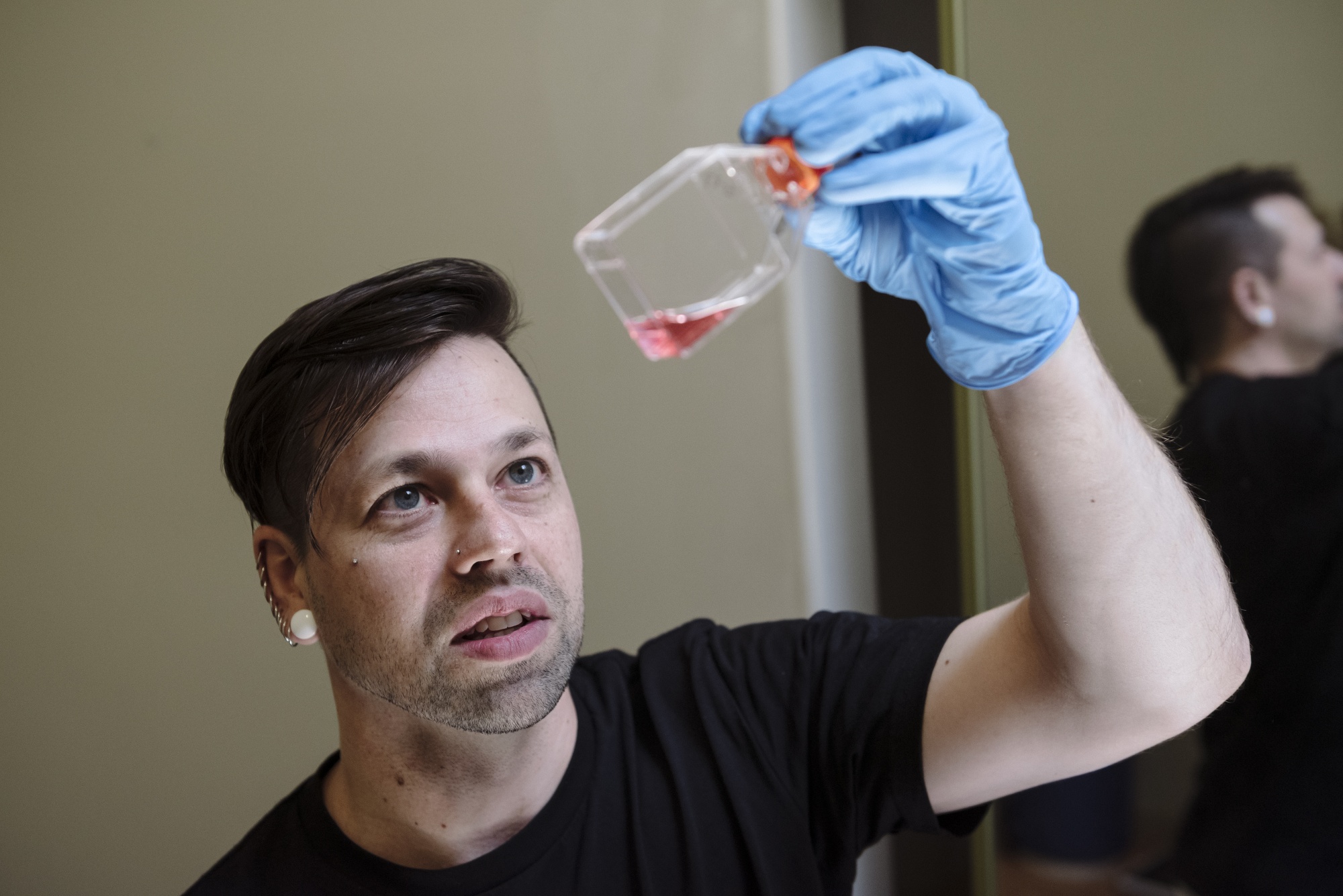 Photographer: Michael Short/Bloomberg
When the pandemic struck, Zayner saw it as an opportunity to show just how much a biohacker can accomplish by working outside the normal regulatory structures that govern things like clinical trials.
But even though his experiment yielded a promising result, Zayner found too many unanswered questions to say definitively that it had worked. For example, before starting the experiment, Zayner took a test at LabCorp that told him he didn't already have antibodies.
He then performed a test on himself that suggested he did have them, but there was a catch. They weren't the neutralizing antibodies that fight the virus, and they appeared in such small numbers that they wouldn't have been detectable on the LabCorp test.
After he and two colleagues injected themselves with the vaccine, they all did appear to have antibodies that could fight off the virus. But Zayner wondered whether his pre-experiment test had any impact on the results.
As the world rushes toward developing an inoculation years faster than has ever been done before, Zayner says he's learned why vaccine development happens so slowly.
"The results are going to be messy," he said. "You test 30,000 people so that the messiness kind of averages out." —Kristen V. Brown
SARS-CoV-2 has been found to persist longer on smooth surfaces.
Crisis is giving a short-term boost to sectors that have no long-term future.
Survey shows people trust companies over government to save economies.
Medicine to be administered to more than 6,000 starting in next few weeks. 
Motor fuel use benefits from people avoiding public transportation.  
You received this message because you are subscribed to Bloomberg's Coronavirus Daily newsletter.
Unsubscribe | Bloomberg.com | Contact Us
Bloomberg L.P. 731 Lexington, New York, NY, 10022