What it means to be labeled an 'anarchist jurisdiction'
Who's the real anarchist? In an effort by the Trump administration to punish cities where Black Lives Matter demonstrations were held, the Department of Justice designated New York City, Seattle and Portland, Oregon, as anarchist jurisdictions. The move has been met with mockery and disbelief, but the stakes are serious, as those cities stand to lose billions of dollars in federal funding at a time when Covid-19 has hit local budgets hard.
And while they've been singled out for supposedly permitting anarchist violence, they're hardly alone in facing financial threat over the issue of police brutality. Republicans at all levels of the government have dangled the possibility of withholding funds from cities trying to rein in their local law enforcement— from Texas Governor Greg Abbott, who threatened to freeze property taxes for any cities that defund police departments, to Florida Governor Ron DeSantis, who pledged that any attempts to cut local police budgets would result in the loss of state funding. But there's a twist, writes Kriston Capps: "It's Republicans in the Senate who are making those cuts more likely, by refusing to pass another coronavirus relief bill." Today on CityLab: Republicans Ramp Up Rhetoric Against 'Anarchist Jurisdictions'
-Linda Poon
More on CityLab
The company is piloting an information-sharing platform in 15 cities that it says will help local leaders monitor the effects of the home-sharing giant. 
With its tourism economy in ruins, the city has struck a deal with a business group that encourages companies to help maintain historic sites. 
A Māori-led program in South Auckland brings law enforcement together with tribal elders, nonprofits and social agencies to assist in family violence cases. 
A subway tribute to a legal giant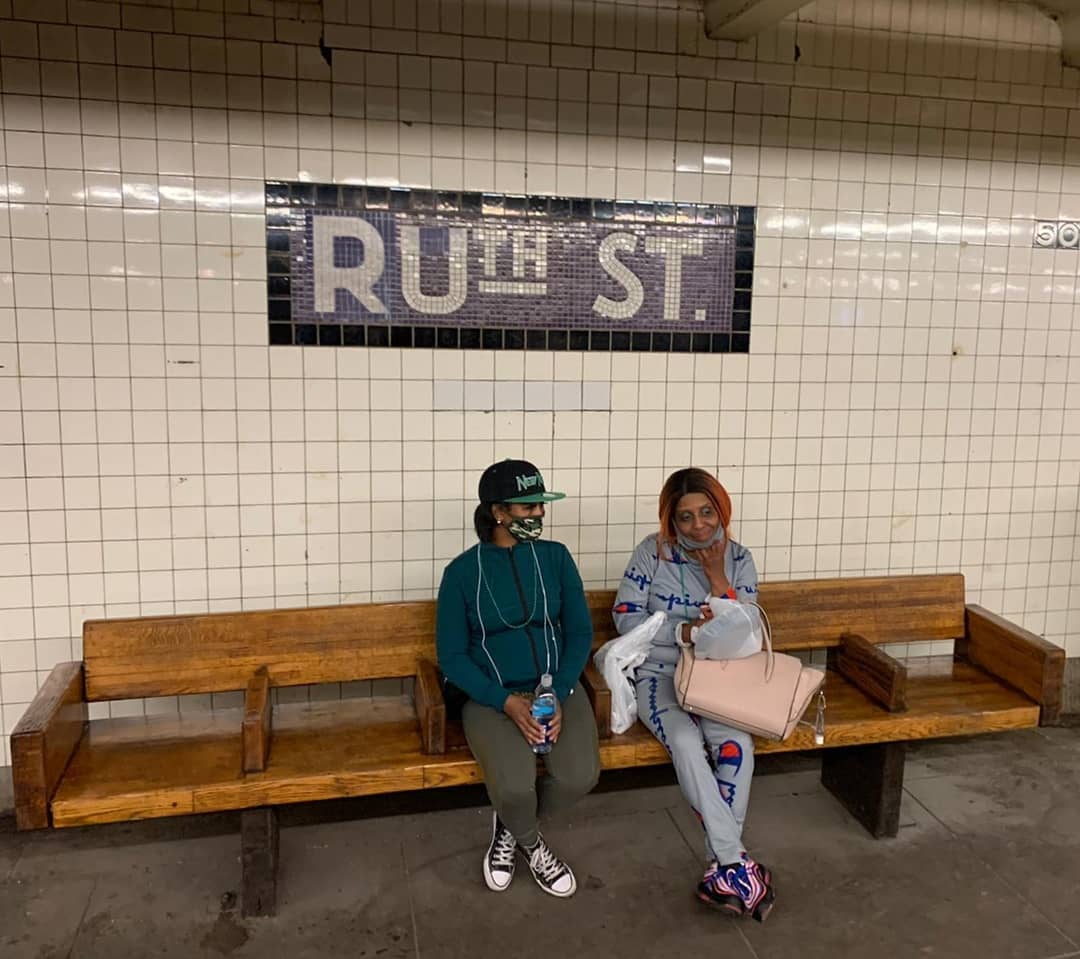 Courtesy of Adrian Wilson
Following the death of Supreme Court Justice Ruth Bader Ginsburg, artists Adrian Wilson and Matt Duncan honored the Brooklyn native with an impromptu artwork that changed mosaic signs for the 50th Street subway station in New York City to read "Ruth St." "Let's have some young positive women filling that bench," Wilson wrote in an Instagram post of his short-lived but eye-catching memorial.​​​​​​ Within 24 hours both signs on the downtown and the uptown platforms were taken down by MTA officials, but not before some locals got a chance to sit under the tribute to a lifelong advocate of women's rights and gender equality. Meanwhile, thousands of mourners are expected to pay respects to Ginsburg in Washington, D.C., as the judge lies in repose for two days outside the Supreme Court, where she served for 27 years.
What we're reading
| | |
| --- | --- |
| Follow Us | Get the newsletter |
You received this message because you are subscribed to Bloomberg's CityLab Daily newsletter.
Unsubscribe | Bloomberg.com | Contact Us
Bloomberg L.P. 731 Lexington, New York, NY, 10022