This ain't no disco
It took Spain until mid-August to shut down nightclubs, but by then they may have helped propagate hundreds or even thousands of cases of Covid-19 transmission. Now, the country is once again Europe's pandemic epicenter.
Spain's new rules are still pretty leaky: bars can remain open until 1 a.m. The country depends on the tourism industry and has been lax on nightlife. Meanwhile, in France, more than 300 nightclubs have gone out of business because they can't open their doors, according to a trade group.
Parents, struggling around the world with online learning or the difficulties of getting their kids to a brick-and-mortar school, may be unsympathetic. For them, children's education and safety are both paramount concerns. When clubs are given more freedom to open than schools, it seems that society has its priorities backwards.
The U.S. is trying to have its cake and eat it too. Universities are simultaneously grappling with both issues of partying and studying. More than 51,000 cases have been traced to universities and colleges in the U.S., according to a New York Times survey. Students at the University of Iowa called in sick to protest a return to physical lessons.
Virus-hit countries soon need to make the same tough choice that students have pondered for years: party or study? Going out at night is hard to justify when children aren't getting the access they deserve to a proper education.
Discos and nightclubs are still open in parts of Switzerland, and bars are still open in many countries across Europe. Like Spain, some countries are imposing earlier closing hours for pubs, though they're still generally later than the U.K.'s last call at 11 p.m. Given that there's no guarantee when a vaccine may come, countries may do well to make sure kids hit the books.—Thomas Mulier
How are educators and families navigating what we know, and don't know, about the risks of restarting school during a pandemic? Today's special episode is a collaboration with Tradeoffs, a podcast about our costly, complicated and counter-intuitive health care system.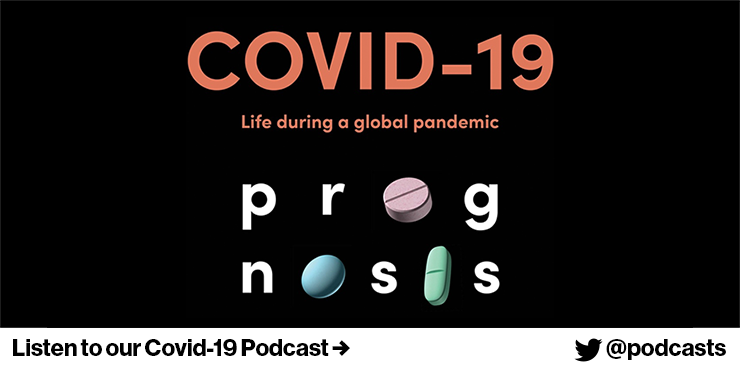 Photographer: Patricia Suzara
Healthy food out of reach for many as obesity rises in countries like the U.K.
Many people don't trust these apps, fearing they will be traced somehow.
New infection derails plans to welcome foreign visitors from next month.
Vaccine uses a virus-like particle from the Hepatitis B antigen as a carrier.
Covid-19 arrives in India's vast hinterland, where 70% of its citizens live.
You received this message because you are subscribed to Bloomberg's Coronavirus Daily newsletter.
Unsubscribe | Bloomberg.com | Contact Us
Bloomberg L.P. 731 Lexington, New York, NY, 10022