Paying for 2020
Boris Johnson is making two big political bets this autumn for an economy already ravaged by the coronavirus epidemic. It is far from clear if the odds are in his favor.

The U.K. prime minister ceded some ground yesterday to his own Conservative Party critics on his contentious plan to break international law and tear up the withdrawal agreement with the European Union if the two can't agree on a trade deal by the end of the year.
The legal maneuver, which could still face a fierce battle in the House of Lords, has further soured negotiations with the EU. Johnson's camp may be wagering he can push the bloc into concessions with a threat to walk away without a deal, but patience in Brussels is running out.
If the EU chooses to call Johnson's bluff, the cost of the failed gambit would be a chaotic split and a tariff war that's likely to harm Britain's economy more than the EU's.
Johnson's other big wager is that a quick trade deal with the U.S. will both mitigate possible damage from leaving the EU and demonstrate the potential economic benefits of Brexit.
Success here relies almost entirely on President Donald Trump winning re-election in November. There's little sign Democratic nominee Joe Biden would feel the same urgency.
Biden warned yesterday that any trade deal would be contingent on respect for the Good Friday peace accord in Northern Ireland that Johnson's critics say his law-breaking plan threatens.
The risk Johnson faces is that Biden wins in November and the EU resigns itself to no-deal a month later, leaving Britain to count the economic cost in 2021.
Vaccine politics | A coronavirus vaccine could be distributed widely to the public as early as October, Trump said yesterday, contradicting statements by some top health officials that ranged from the end of March to the end of 2021. Biden rejected Trump's claims that he's casting doubt on vaccine safety and blasted the president for putting Americans at risk by ignoring science.
Campaign 2020
There are 47 days until the election. Here's the latest on the race for control of the White House and Congress.
Biden's latest Spanish-language television ad mocks Trump with a satirical twist, targeting a crucial voting bloc in must-win Florida. And Trump has renewed divisions among Republicans over how much Covid-19 relief the economy needs.
Other developments:
Sign up to receive daily election updates as a direct mobile notification on Twitter. Simply click on this link and like the tweet.
Pandemic hit | New Zealand suffered its worst economic slide since the Great Depression in the second quarter as virus-related restrictions brought the country to a standstill. Still, in Australia the jobless rate dropped to 6.8% in August as fiscal and monetary stimulus helped the labor market withstand Victoria's renewed lockdown.
Clock ticking | The proposal for Oracle to buy a minority stake in TikTok would grant it full access to review the video-sharing app's source code to ensure Chinese parent ByteDance isn't gathering data on Americans, but it falls short of resolving some U.S. national security concerns. Trump, who said yesterday he didn't like what he'd heard about the deal, must decide whether to go ahead with his threatened Sept. 20 ban on the app.
Another scandal | A year ago, South Korean President Moon Jae-in's administration was shaken by allegations a high-flying justice minister had abused his influence to benefit his children. Now, Moon's in a jam with a different justice minister. As Jeong-Ho Lee reports, prosecutors are probing whether Choo Mi-ae inappropriately helped her son extend his medical leave from military service.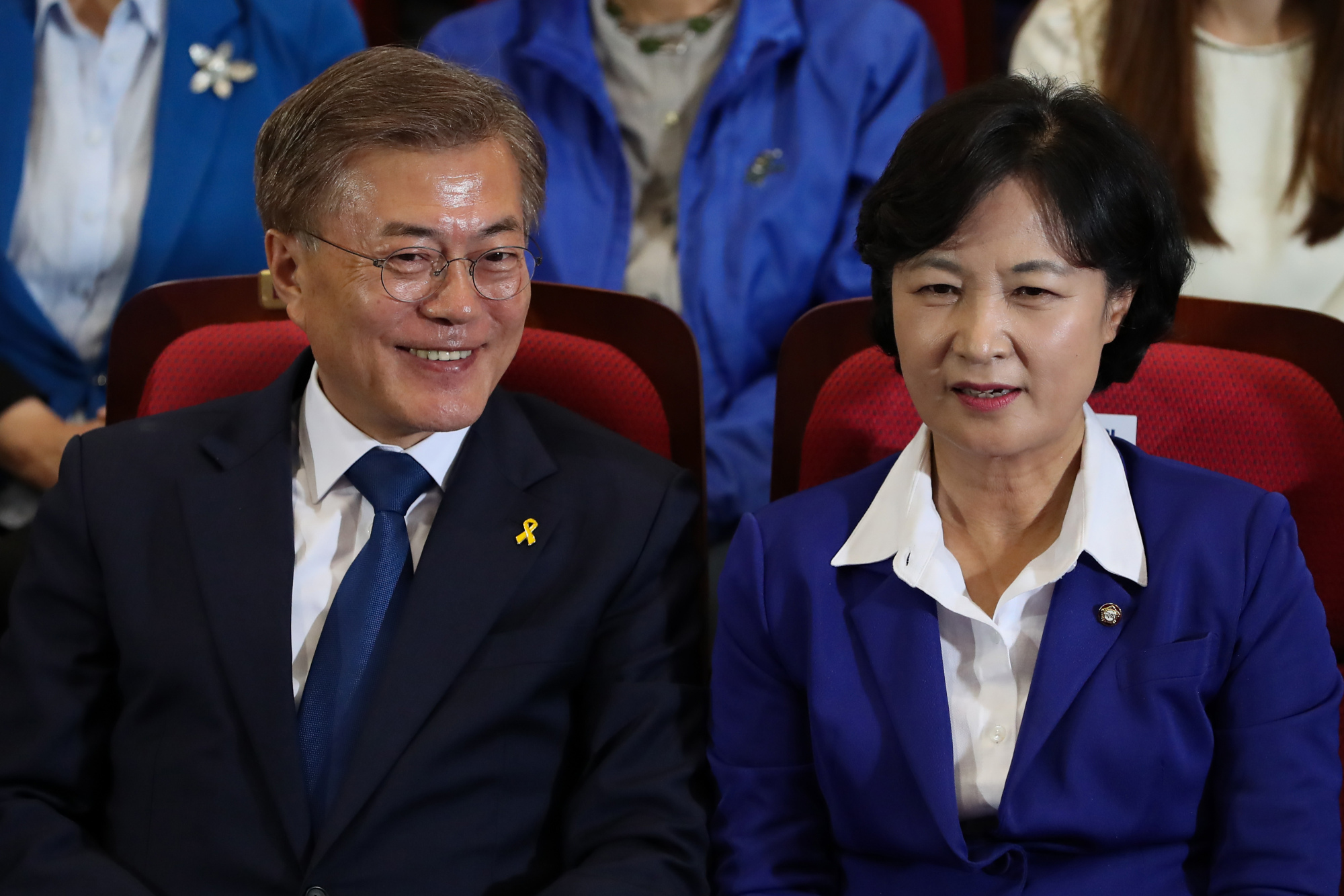 Photographer: SeongJoon Cho/Bloomberg
Recovery plan | South African President Cyril Ramaphosa is set to unveil a plan to fight graft, encourage mining investment and boost infrastructure spending in a bid to lift the economy out of a trough deepened by the coronavirus. As Antony Sguazzin and S'thembile Cele explain, the blueprint was negotiated between the government, labor unions and business leaders — a first in Africa's most developed nation.
What to Watch
And finally … Billionaire Microsoft co-founder Bill Gates warned that climate change will be a "much harder" problem than the pandemic, telling Bloomberg Television's Erik Schatzker that "without innovation, a lot of innovation, we won't be able to get there" in solving the issue. Gates also offered an assessment of the difference between Tesla co-founder Elon Musk and the late Apple pioneer Steve Jobs. "Elon's more of a hands-on engineer. Steve was a genius at design and picking people and marketing," Gates said.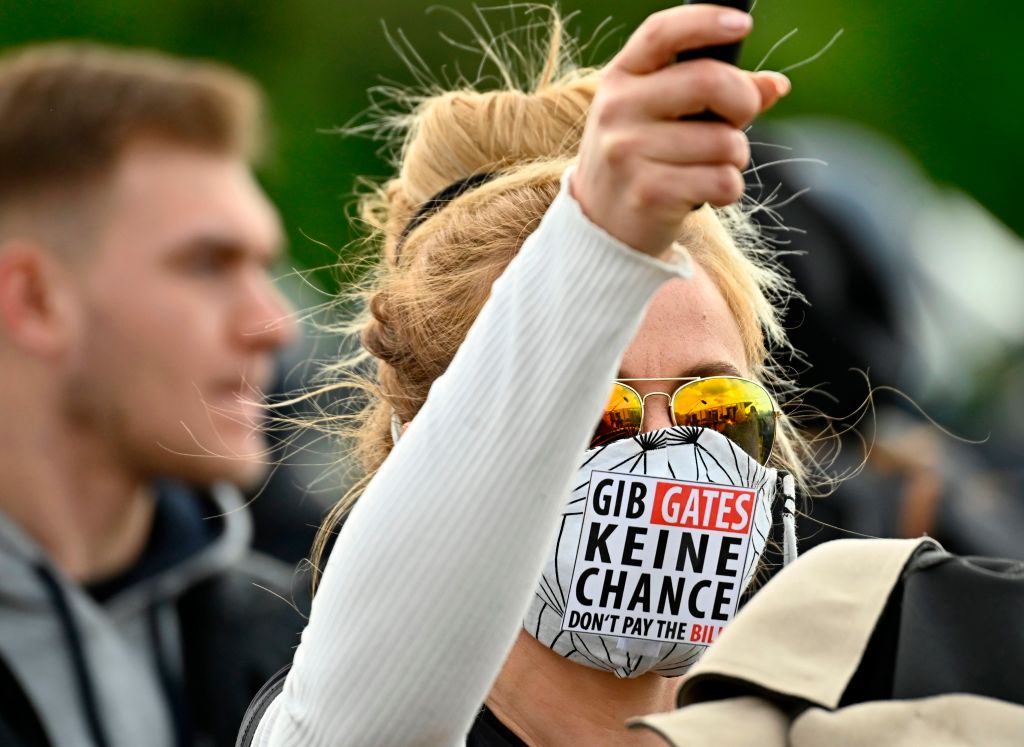 Photographer: Tobias Schwarz/AFP via Getty Images
Like Balance of Power? Get unlimited access to Bloomberg.com, where you'll find trusted, data-based journalism in 120 countries around the world and expert analysis from exclusive daily newsletters.
You received this message because you are subscribed to Bloomberg's Balance of Power newsletter.
Unsubscribe | Bloomberg.com | Contact Us
Bloomberg L.P. 731 Lexington, New York, NY, 10022