Next China: The yuan is rising
China's currency has been on a tear as of late. Indeed, the yuan appeared poised for its best quarter on record until this week, when Beijing tapped the brakes a bit.
That rally, which has seen the yuan strengthen more than 4% against the U.S. dollar since June, has largely been a reflection of the relative success China has had at containing the coronavirus and stoking an economic rebound. While the economies of the U.S., euro zone and Japan are all expected to contract this year, growth in China is seen coming in at 2.1%, according to a Bloomberg survey of economists.
Another factor has been Beijing's new "dual circulation" strategy, which aims to make domestic consumption a bigger driver of growth and reduce China's reliance on foreign markets. Such a shift would also suggest less need to worry about how a stronger currency might hurt exporters.
There are, of course, also advantages to a rising yuan. It would, for example, remove a notable flashpoint in ongoing tensions with U.S. President Donald Trump.
A stronger Chinese currency could also chip away at the dominance of the U.S. dollar, a phenomenon that has long miffed Beijing. Just last month, China's banking regulator argued publicly that quantitative easing by the Federal Reserve was eroding the stability of the global financial system.
There is already some evidence to suggest that the yuan's influence is growing. HSBC senior foreign exchange strategist Dominic Bunning noted this week that it's increasingly influencing weekly price changes in the currencies of the U.K., Canada, Australia and New Zealand.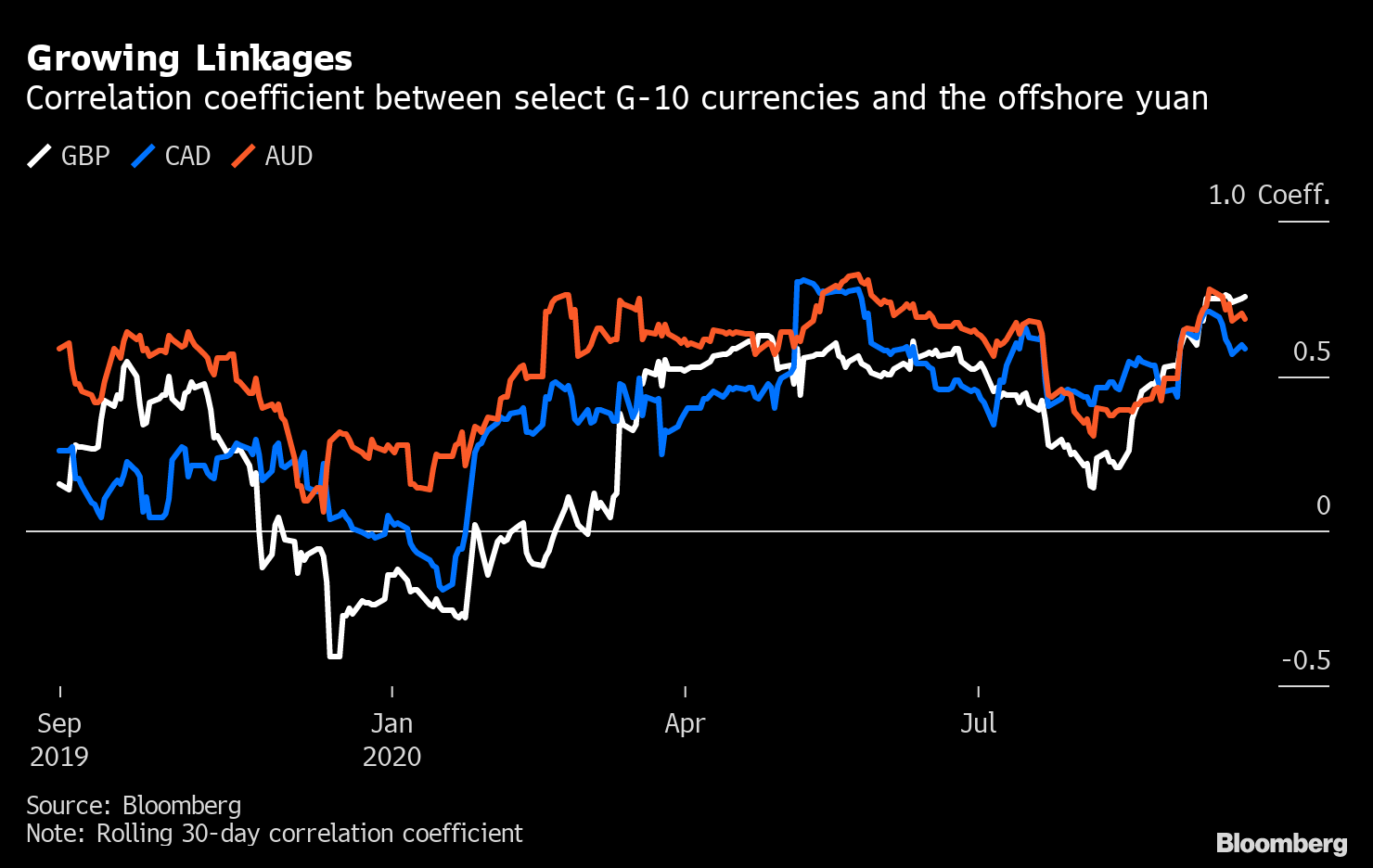 That's not to say that Beijing's newfound tolerance for yuan strength is limitless. The Chinese central bank on Tuesday and Wednesday this week set its daily fixing for the currency at a level that was weaker than expected. Markets took it as a sign that Beijing wanted to rein in the rally and pushed the yuan weaker.
But by Thursday, that had changed, with the central bank setting its fixing for the day slightly stronger than what the market expected. The message, at least for now, seems to be that Beijing is ready to let the currency strengthen, just not too much too quickly.
TikTok Deadlines
ByteDance, the Chinese creator of TikTok, this week asked a U.S. federal judge to temporally block a ban that would remove the viral video app from U.S. app stores beginning 11:59 p.m. on Sept 27. Such an injunction would buy the Beijing-based company valuable time. While Trump has given his conditional blessing to a plan for Oracle and Walmart to take a stake in TikTok, the deal is by no means done. There are significant discrepancies between how each side describes the accord. Specifically, ByteDance says the deal will create a new company in which it'll have an 80% stake. Oracle says the Chinese company will have zero ownership. These are intricacies they'll need to explain to the Committee of Foreign Investment in the U.S. and officials in Beijing, all of whom must approve any deal for it to happen.
Carbon Neutral
President Xi Jinping stunned the climate community this week. Speaking at the United Nations General Assembly – done virtually this year because of the pandemic – Xi pledged to make China carbon neutral by 2060. While the details of how that will be accomplished are as yet unclear, the potential consequences are obviously large. China is the world's biggest source of greenhouse gas emissions. It also leads the world in the deployment of clean-energy technologies. That makes Beijing's decisions around climate change exceedingly impactful. Take for example the country's goal of deriving 20% of its primary energy from non-fossil fuels by 2030. If that target were moved forward to 2025, it could result in solar installations more than tripling and wind capacity almost doubling from 2019 levels over the next five years.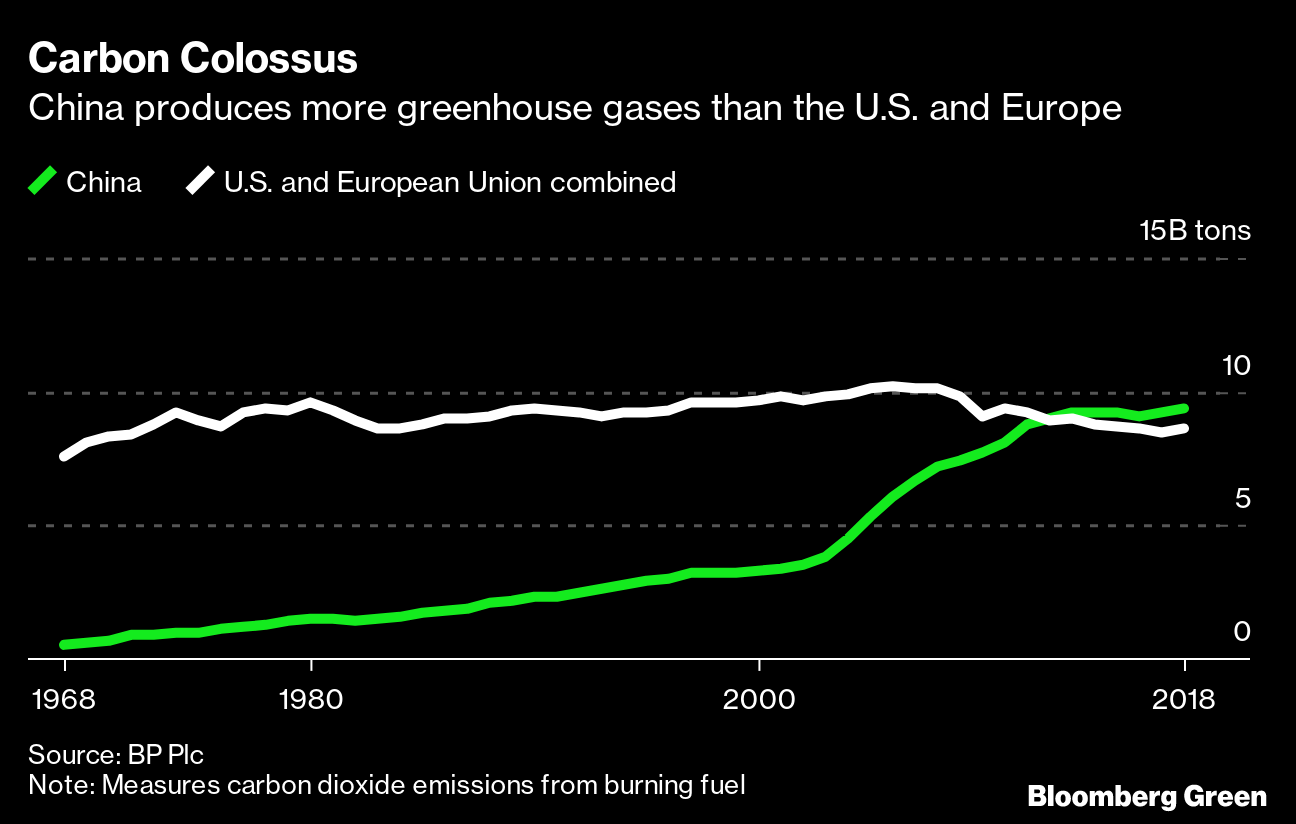 Indian Border
Tensions appeared to be easing between India and China over their disputed border high in the Himalayas. The two nuclear-armed Asian neighbors have intermittently clashed since June over the so-called Line of Actual Control separating their territory. Those encounters have included hand-to-hand fighting that left 20 Indian soldiers and an unknown number of Chinese personnel dead. It has also led to warning shots being fired along the border for the first time in more than four decades. Fortunately, both Beijing and New Delhi have been keen to work out a solution, and this week, they agreed to stop sending troops to the front lines and to refrain from unilaterally changing the situation on the ground. Unfortunately, this accord is also not the first the two sides have struck in recent months, throwing into question if this truce will last.
Ant IPO
It's hard to recall an IPO that was as highly anticipated as Ant Group's offering. That enthusiasm was on full display this week when it was revealed that Jack Ma's fintech giant may increase its target for how much its listing raises to $35 billion after assessing early investor interest. That would push it past Saudi Aramco to become the largest initial public offering ever. And at that valuation, Ant's market cap would exceed Bank of America Corp.'s and be more than double that of Citigroup Inc. Among American banks, only JPMorgan Chase & Co. would be larger.
China's Richest
Jack Ma lost his place as China's richest person this week, a position he has held for most of the past six years. Taking his spot was Zhong Shanshan, whose fortune has increased by more than $50 billion this year thanks to the listing of his bottled-water business earlier this month and the April IPO of his vaccine company. The 65-year-old was worth $58.7 billion as of Thursday, versus Ma's $56.7 billion, according to the Bloomberg Billionaires Index. That could soon change, however, with Ant Group's imminent IPO likely to propel Ma back to the top of the rankings.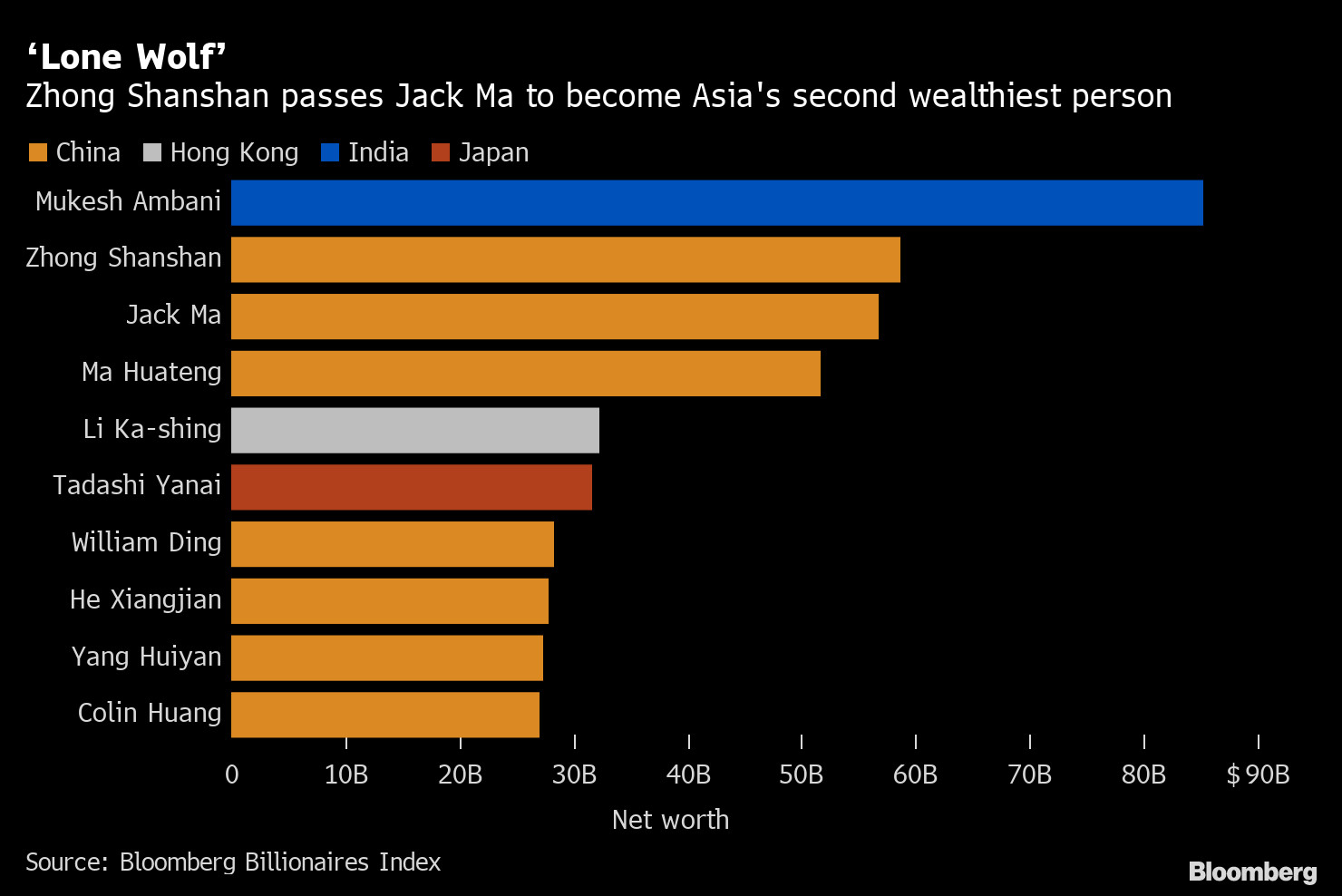 What We're Reading
And finally, a few other things that caught our attention:
Before it's here, it's on the Bloomberg Terminal. Find out more about how the Terminal delivers information and analysis that financial professionals can't find anywhere else. Learn more.
You received this message because you are subscribed to Bloomberg's Next China newsletter.
Unsubscribe | Bloomberg.com | Contact Us
Bloomberg L.P. 731 Lexington, New York, NY, 10022