Next China: More than viral video at stake
The saga of TikTok, the addictive app that specializes in short videos, is sure getting long.
The week kicked off with Oracle, which has strong ties to President Donald Trump, beating out Microsoft in striking a deal with TikTok's Chinese parent to keep the popular service from getting banned in America. The agreement would result in Oracle ending up with only a minority stake in the U.S. operations, rather than the outright sale earlier ordered by Trump on national security concerns. 
The deal has yet to be approved by Trump but it's looking likely to win the blessing of the U.S. Treasury Department after the companies agreed to provisions such as setting up a board of directors consisting entirely of U.S. citizens and forming a national security committee chaired by an American data-security expert. Oracle would have full access to TikTok's secret source code to make sure there are no back doors to access.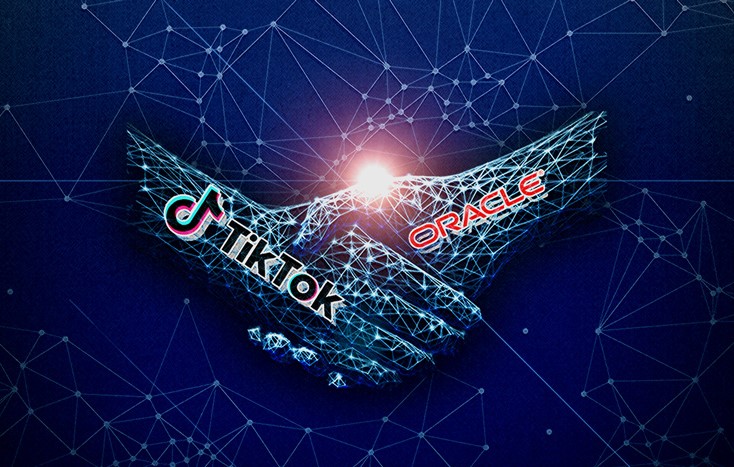 Bloomberg
Even if the Oracle deal is cleared by Trump, it wouldn't be the end of the story. TikTok and its parent ByteDance would need to get a green light from the Chinese government, which is likely to scrutinize any sale involving artificial intelligence technology. 
There's more than videos of cats and dance moves on the line here. It's part of the widening rift between the world's two biggest superpowers, with Chinese tech giants like ByteDance getting caught in the crossfire.
After its setbacks in the U.S., the Beijing-based company is looking to invest billions to set up a regional base in Singapore and join the likes of Alibaba and Tencent in making inroads in the city state. 
Covid Recovery
China's economic recovery from Covid-19 accelerated in August. Retail sales rose for the first time this year, industrial production expanded more than analysts estimated and home prices rose again. The figures underscore how the world's second-largest economy is pulling away from the rest of the world, which is still struggling with virus outbreaks, lockdowns and economic contraction.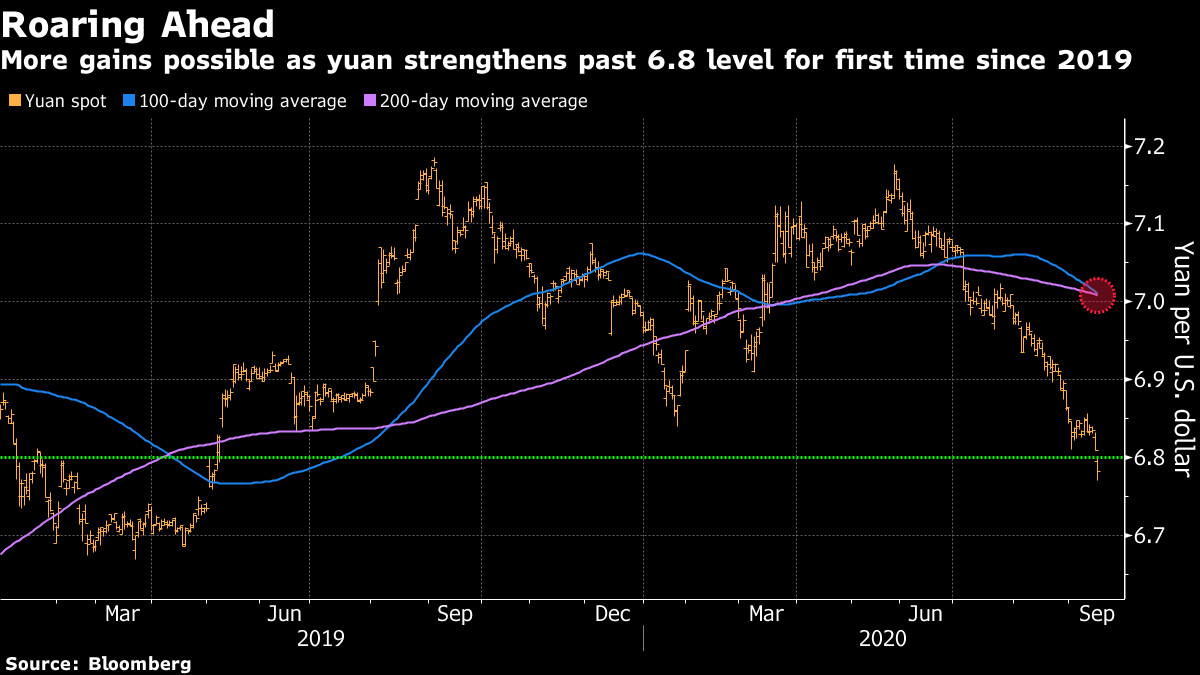 The rosy economy is helping the nation's currency heading towards its best quarter ever. 
C(hina)LSA
The days when CLSA stood out for its independent-minded research and raucous investor conferences seem long gone. The assimilation of the Hong Kong brokerage, acquired in 2013 by China's state-owned Citic, has progressed to the point that CLSA is said to have been told for the first time to participate in China's five-year planning process — a ritual that Communist Party leaders have used to guide the economy since the 1950s.
It's the latest sign of CLSA's dwindling independence and culture overhaul. That's resulted in the broker finding it difficult to poach or retain talent, as evidenced by the steady drumbeat of executive departures over the years, including CEO Rick Gould in August. 
Another sign of China's meteoric rise in the financial industry: Shares of Shanghai-based East Money Information have risen so much that its market value tops that of Credit Suisse.
Pyrrhic Victory
In the 2004 satirical animated film Team America: World Police, United Nations inspector Hans Blix tells North Korean leader Kim Jong Il to let the UN search Kim's palace for nuclear weapons or the international body would send him an angry letter. Kim then opens a trap door under Blix, who gets eaten by sharks. 

This week, the World Trade Organization ruled that President Donald Trump's administration violated international rules when it slapped tariffs on more than $234 billion of Chinese products, a decision welcomed by China. The WTO didn't threaten to punish the U.S. since it has no adjudicative body but it might as well have sent over a Blix-like emissary because there's little chance of Washington changing its trade policies with China. 
Speaking of standstills, the European Union appears to have gotten nowhere in getting China to open its market further to foreign investors. In a virtual meeting between European heavyweights such as German Chancellor Angela Merkel and Chinese President Xi Jinping, both sides ended up criticizing each other. The EU accused China of dragging its feet on the talks — which have been going on since 2013 — and voiced concerns about Beijing's policies in Xinjiang and Hong Kong. That prompted Xi to say Europe should stop lecturing China and attend to its own problems. 
What We're Reading
And finally, a few other things that caught our attention:
Before it's here, it's on the Bloomberg Terminal. Find out more about how the Terminal delivers information and analysis that financial professionals can't find anywhere else. Learn more.
You received this message because you are subscribed to Bloomberg's Next China newsletter.
Unsubscribe | Bloomberg.com | Contact Us
Bloomberg L.P. 731 Lexington, New York, NY, 10022