Next Africa: Zambia triggers default fears
Welcome to Next Africa, a weekly newsletter of where the continent stands now — and where it's going next.
The depth of devastation brought by the coronavirus to fragile African economies is becoming clear.
Zambia is seeking to delay $120 million in interest payments on its Eurobonds for six months — an effective default. Chad asked to postpone debt repayments to Glencore and other private creditors. Kenya said it is at risk of debt distress and Angola sought to calm anxious investors, with its secretary for finance insisting the country will honor its obligations.
Zambia, the first to approach the precipice, paid the price, with its securities falling to almost half their face value. The countries have something in common.
The coronavirus has slashed the price of the commodities they export — oil from Angola and copper from Zambia — and slowed economic activity. And they came into the crisis vulnerable. All had borrowed heavily, as have many African countries over the past decade, and were in a poor state to cope with an economic shock.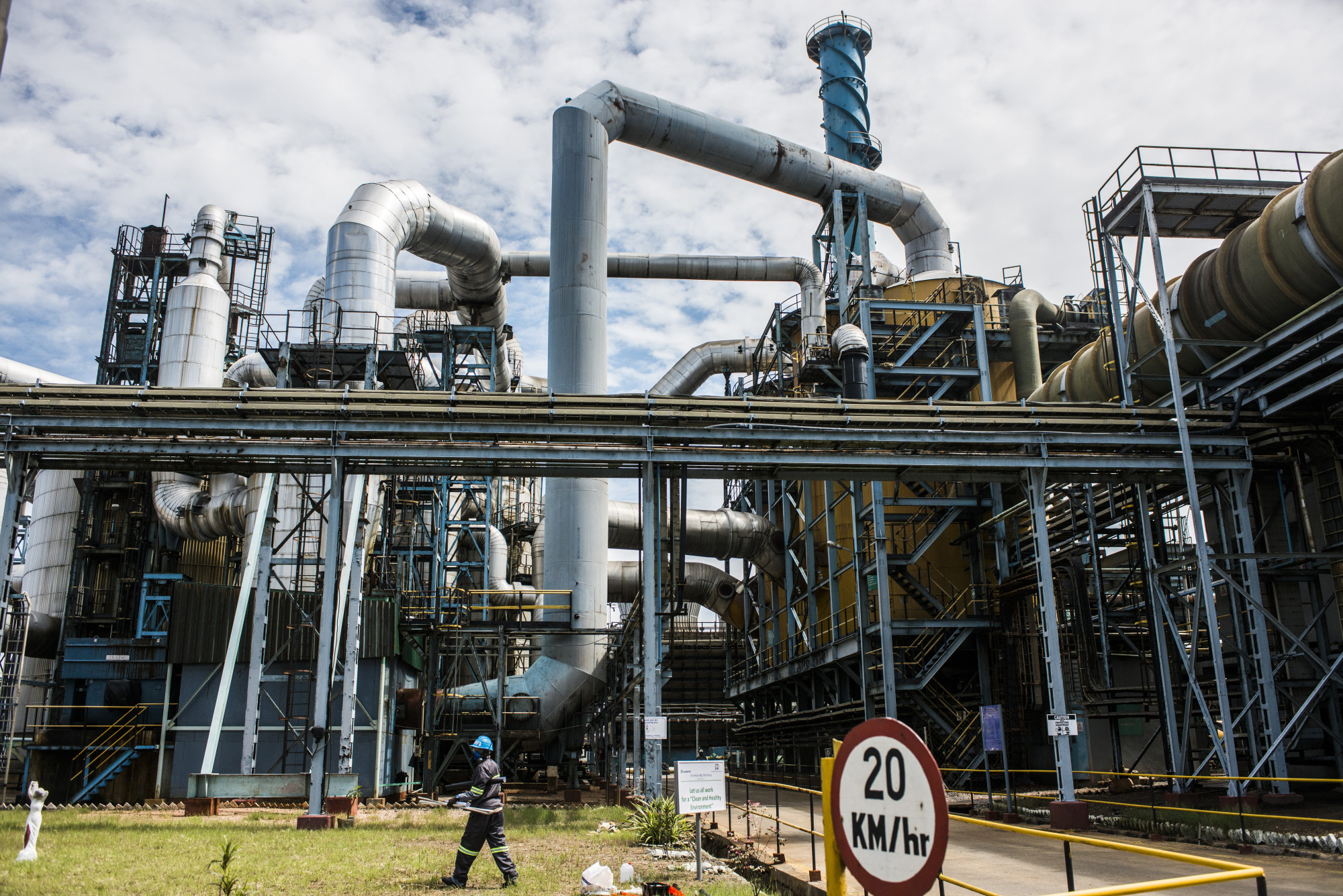 They aren't alone. More than a third of African countries are either in debt distress or are approaching it, the International Monetary Fund said. Even economic stars like Ghana, which has boasted consistently impressive economic growth, borrowed heavily and now spends half of its revenue servicing debt.
Still, Zambia is an extreme case. Its external government debt has increased sevenfold over the last 10 years.
The question now is whether it will be the only African country to default or just the first.
— By  Antony Sguazzin
News & Opinion
Peace Setback | Ethiopian Prime Minister Abiy Ahmed is facing security threats on multiple fronts less than a year after he won the Nobel Peace Prize. The British Lodge in the Rift Valley town of Bantu was attacked almost three months ago in a wave of protests that followed the June 29 assassination of a popular singer. Long-simmering ethnic tensions in the East African country continue to erupt. A fresh outbreak of violence in western Ethiopia over the past three weeks has compounded the upheaval.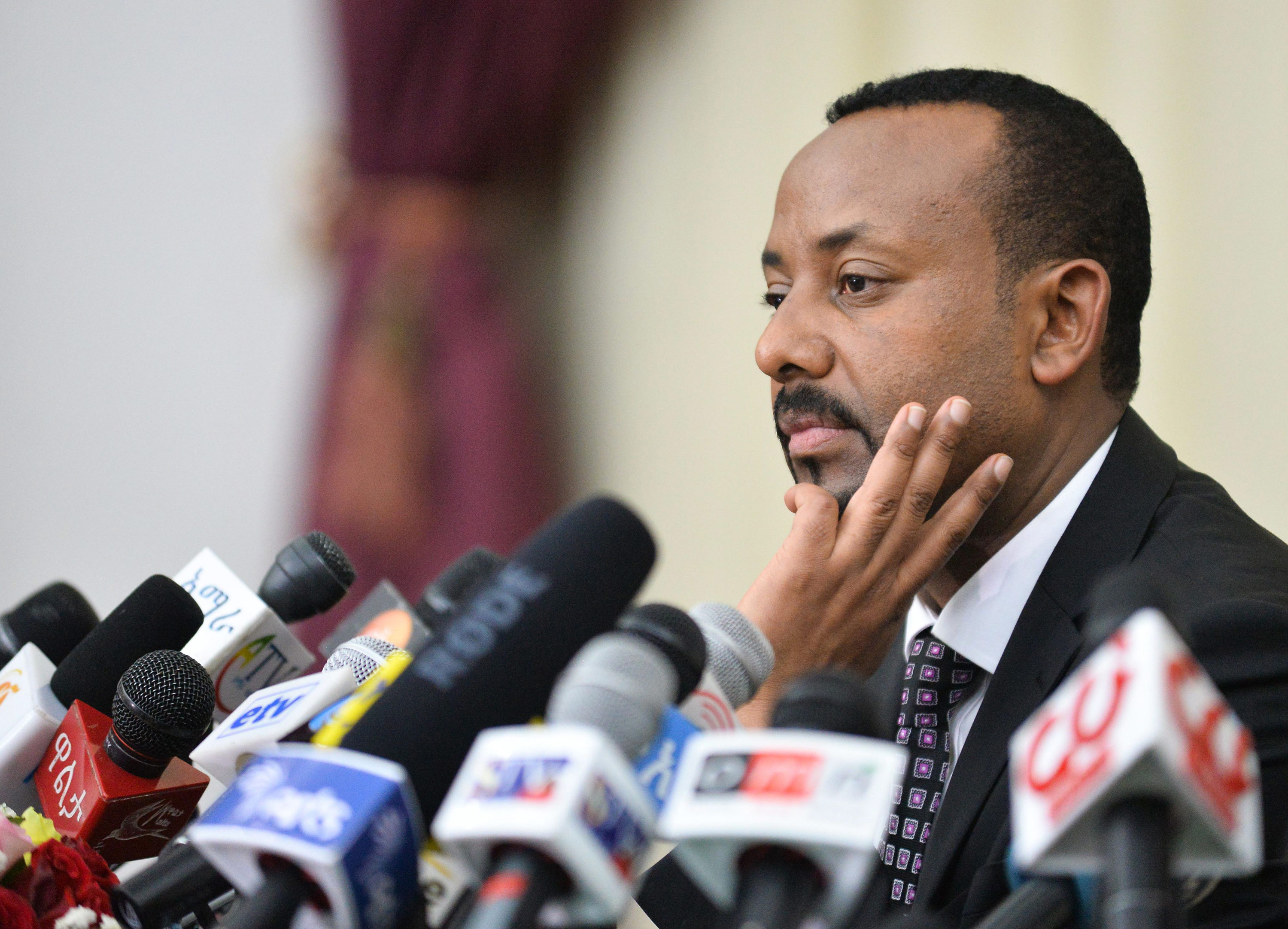 More Women | Kenya faces a historic decision to close parliament for failing to enact rules on fair gender representation in public bodies. Chief Justice David Maraga advised President Uhuru Kenyatta to dissolve the legislature after receiving six petitions on the matter. Lawmakers were supposed to have enacted the legislation by 2015, five years after Kenya adopted a new constitution that includes a requirement for more women in public institutions.
Fixing Eskom | Andre de Ruyter, chief executive officer of South African power utility, Eskom, is on an unenviable mission; to turn a flailing coal-burning giant into a green-power business with a manageable debt load that sustains the continent's most-advanced economy. He is confident his corporate approach, like a merit-based system for managers and an intolerance for theft, is making headway since he took over this year. De Ruyter's tactics have yet to visibly alter the trajectory of Eskom, which needs taxpayer handouts to pay the interest on its debt of $29 billion.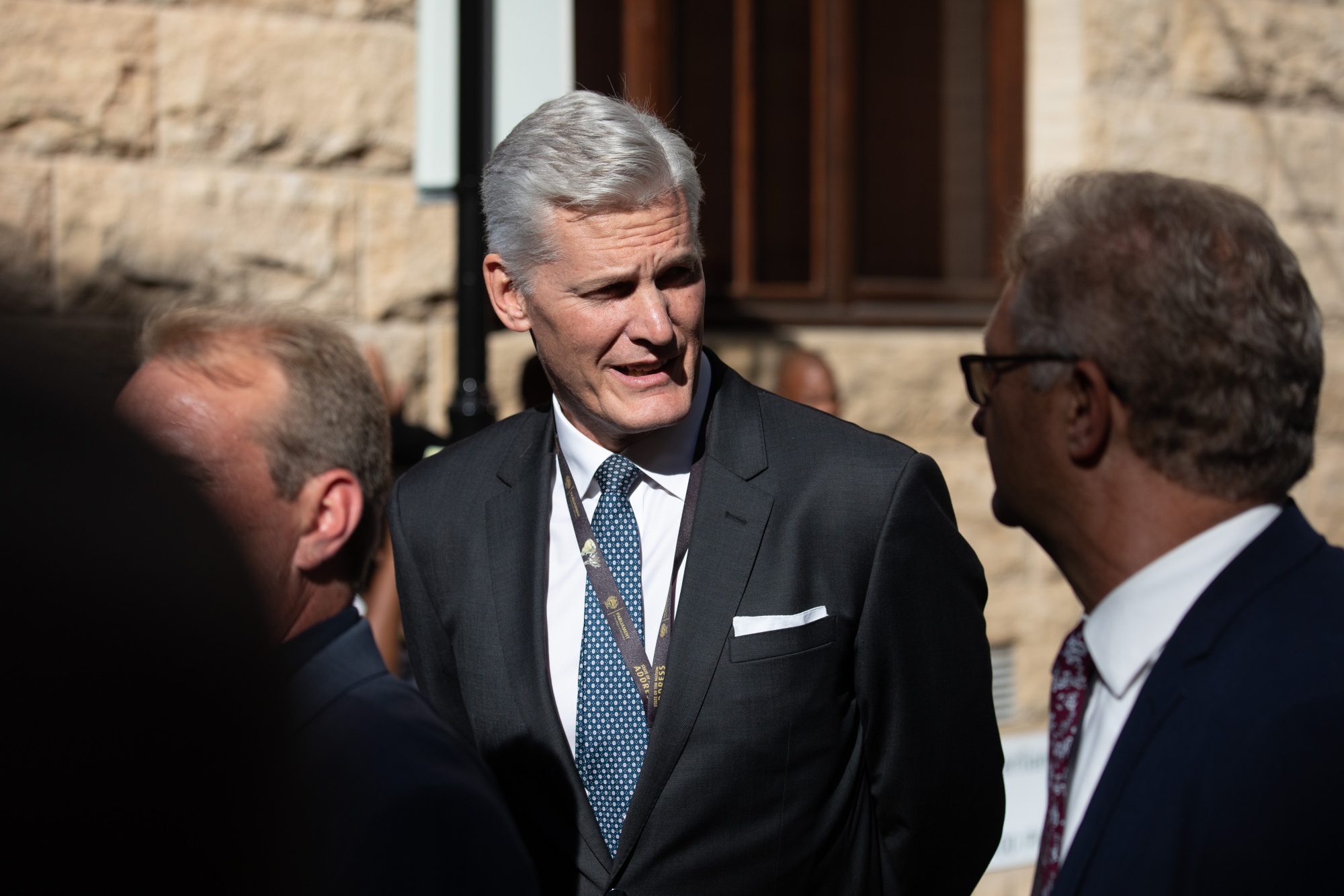 Debt Relief | Chad asked Glencore to suspend payments on its oil-for-cash loan this year, a move that could prove a precedent for private creditors worried about being dragged into a debt-relief push for poor countries. After securing a $61 million waiver in June, sponsored by the Group of 20 countries, the central African nation asked the world's biggest commodity trader and other private lenders for debt freezes. This would suspend more than $100 million in payments in 2020.
Platinum Mine | The development of Zimbabwe's biggest platinum mine took a step forward after the African Export-Import Bank completed due diligence, allowing it to proceed with a $500 million funding program. More investment is needed, however, if Great Dyke Investments, owned by Russia's Vi Holding and Zimbabwean investors, is to complete the $2 billion project. Some $100 million has already been spent on the venture.
Past & Prologue 
Data Watch
The Central Bank of Nigeria unexpectedly cut its benchmark-interest rate to 11.5% from 12.5%. The second rate reduction this year came with Nigeria's inflation remaining above target since 2015.
Zambia's consumer prices rose 15.7% in September from a year earlier, compared with 15.5% in August, the first time inflation quickened in four months.
Coming Up 
September 28 Ghana and Angola interest-rate decisions, South Africa August PPI
September 29 Kenya interest-rate decision, South Africa 2Q unemployment data and South African Reserve Bank 2Q quarterly bulletin. South African court hears case on President Cyril Ramaphosa's campaign finances
September 30 South Africa inflation, money supply, private credit, trade and budget balance data for August. Kenya and Uganda September inflation, Kenya and Mauritius 2Q GDP data. South African prosecutor may charge high-profile politicians as part of graft investigations 
October 1 South Africa September PMI and new-vehicle sales
Last Word
Humpback whales are steadily moving north, and warmer seas and melting ice may be the reason. The changing migratory behavior of the whales, which move between the Antarctic and the southern tips of three continents, will be the focus of a six-year, $5 million study by eight institutions across South America, South Africa and Australia. The research will involve cruises to the whales' feeding grounds in the Southern Ocean off Antarctica and the coastlines of the continents where they breed. In South Africa, the humpbacks, which eat phytoplankton and krill and weigh 30 tons when fully grown, have been seen in large numbers, called super groups, further and further up the west coast toward Namibia.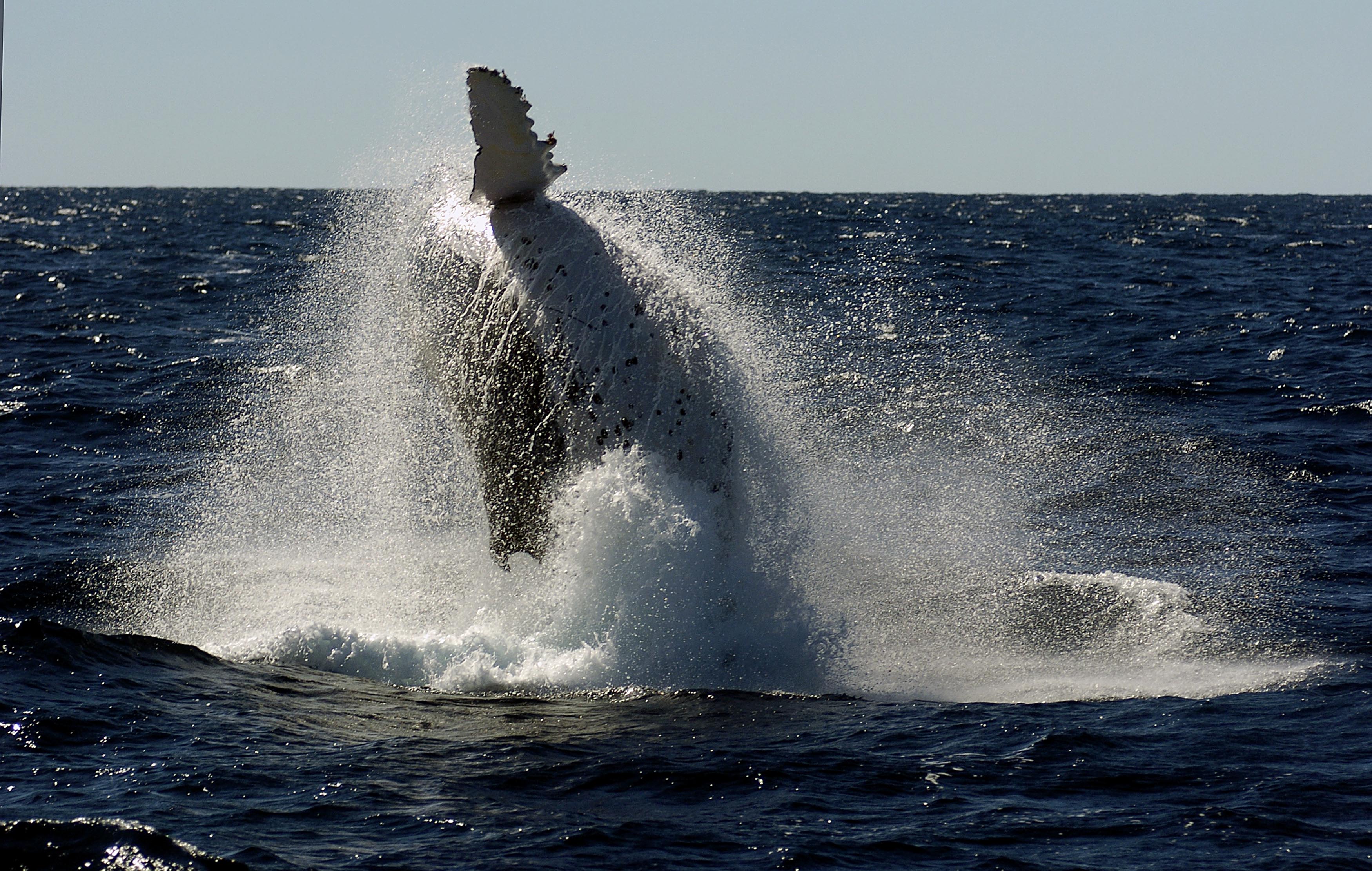 Like Next Africa?
Don't keep it to yourself.  Colleagues and friends can sign up here
For even more: Subscribe to Bloomberg All Access for full global news coverage and two in-depth daily newsletters, The Bloomberg Open and The Bloomberg Close.
How are we doing?  We want to hear what you think about this newsletter. Let our editors know.
You received this message because you are subscribed to Bloomberg's Next Africa newsletter.
Unsubscribe | Bloomberg.com | Contact Us
Bloomberg L.P. 731 Lexington, New York, NY, 10022