Next Africa: Collapsing Zimbabwe spurns help
Welcome to Next Africa, a weekly newsletter of where the continent stands now — and where it's going next.
Zimbabwe is slipping deeper into an economic and humanitarian crisis, and its leaders are rejecting help from neighbors.
The government humored envoys sent from South Africa, but refused to let them meet the opposition. The ruling Zimbabwe African National Union-Patriotic Front did the same when officials from South Africa's African National Congress traveled north, attempting to appeal to their common history as parties that won their nations' liberation.
President Emmerson Mnangagwa has since said Zimbabwe's bigger neighbor shouldn't meddle in its internal affairs.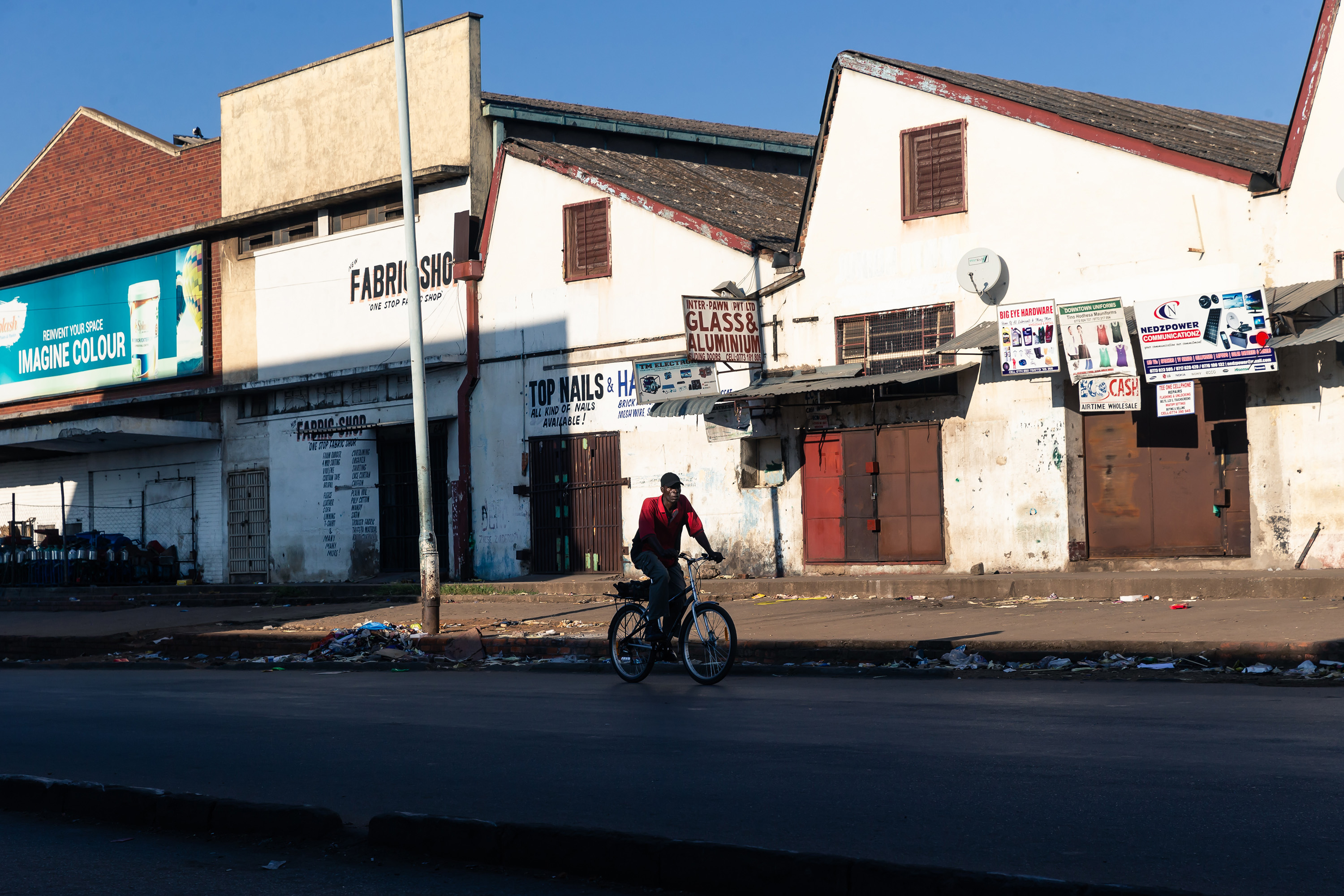 Photographer: JEKESAI NJIKIZANA/AFP
Zanu-PF has reason to resist external interference, even if it's justified by concerns of impoverished Zimbabweans flooding into South Africa in search of a better life. After a questionable election in 2008, neighboring countries stepped in and forced it to share control with the opposition. That lasted from 2009 until 2013 and cost the party of former President Robert Mugabe authority over key ministries, including the Treasury.
Yet, the party that came to power four decades ago may find the bigger threat to its grip on governance comes from within. Inflation is more than 700%, health and education services are collapsing and more than half the population is likely to need food aid. The soldiers that installed Mnangagwa — by ousting Mugabe in 2017 — are all that's keeping him in his position.
"It is essentially a shell that is being supported by the military," said Alex Magaisa, a Zimbabwean constitutional lawyer, at a recent seminar. "If there is any salvation it will come from a popular movement, it will come from outside of organized politics."
With no solution to Zimbabwe's economic collapse in sight, Zanu-PF may find it's better to accept all the help it can get.
— By Antony Sguazzin and Brian Latham 
News & Opinion
Farm Killings | The merciless killing of farmers has become more prevalent in Nigeria, where working the land can be a dangerous occupation because of longstanding religious and ethnic tensions and, lately, organized crime. That's as they already have to contend with flooding or drought. Climate change is making the situation even more dire and pushing food security in Africa's most-populous country toward a tipping point.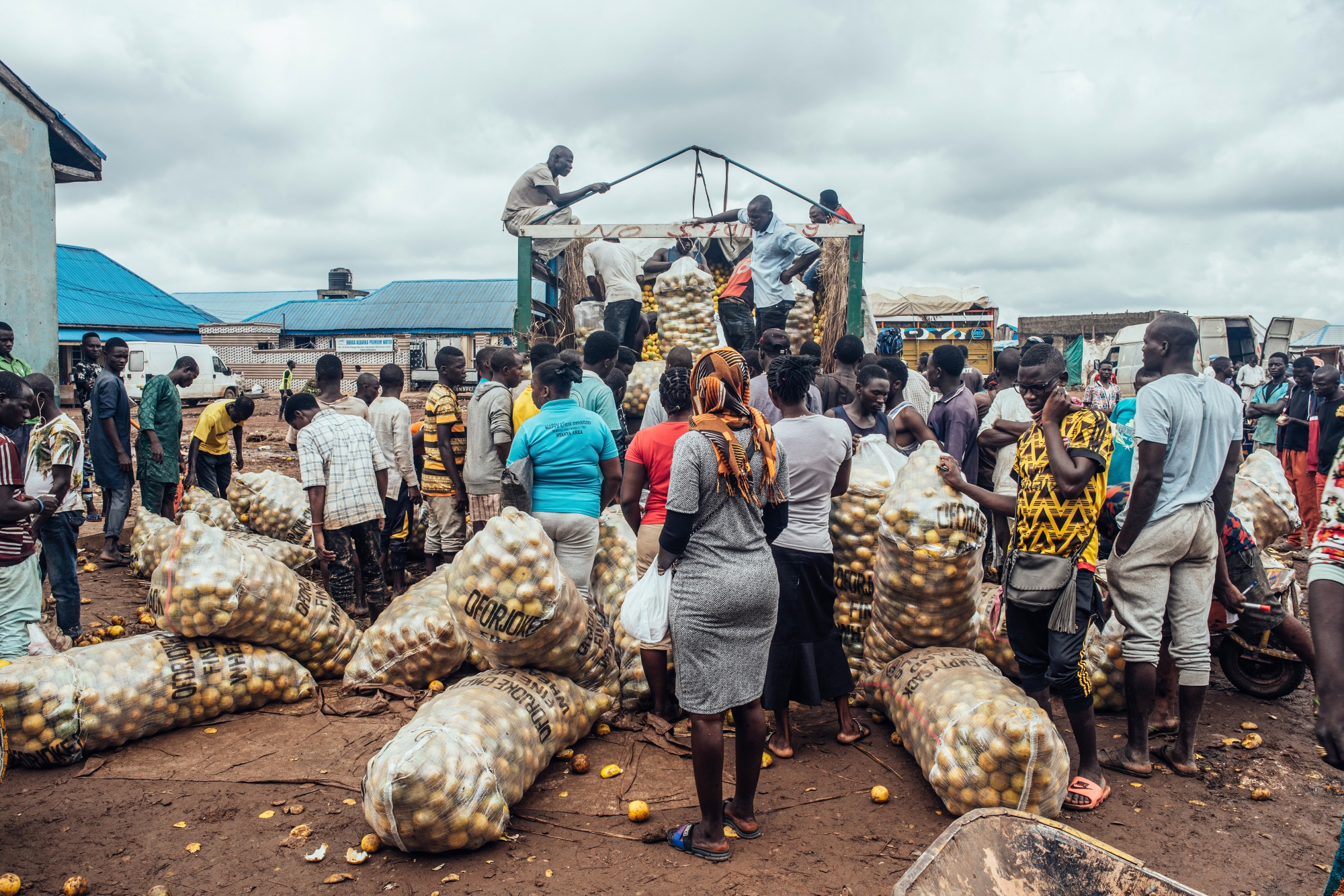 Photographer: KC Nwakalor/Bloomberg
Absent Patients | As South Africa eases lockdown restrictions further with data showing the coronavirus outbreak appears to be under control, the focus is shifting to fixing the economy. For Marthinus du Plessis, a doctor at a rural hospital in the eastern KwaZulu-Natal province, the absence of his usual patients with tuberculosis, diabetes and hypertension is raising alarm. The true damage from the pandemic in his community will only later become clear, the doctor says. 
Mali Impasse | The soldiers who assumed power in Mali are facing tough negotiations with regional leaders over plans for return to democracy. The Economic Community of West African States is threatening wide-ranging sanctions should the junta refuse to agree to a civilian interim president. A blockade of the nation's borders may erode the support for the military that followed its overthrow of President Ibrahim Boubacar Keita. Ecowas has given them a week to decide. The political crisis hasn't deterred B2Gold — the Canadian miner plans to expand its operations in the country. 
Cocoa Votes | The world's top cocoa producers are considering boosting what they pay growers, hoping it may sway voters in upcoming elections. Ivory Coast and Ghana could raise the farm-gate price for the chocolate ingredient by as much as 21%. It was a strategy that worked in 2016 for Ghana's Nana Akufo-Addo, the then-opposition leader who swept the biggest cocoa-producing regions to take the presidency after promising to raise their income. The two West African nations account for 65% of global production.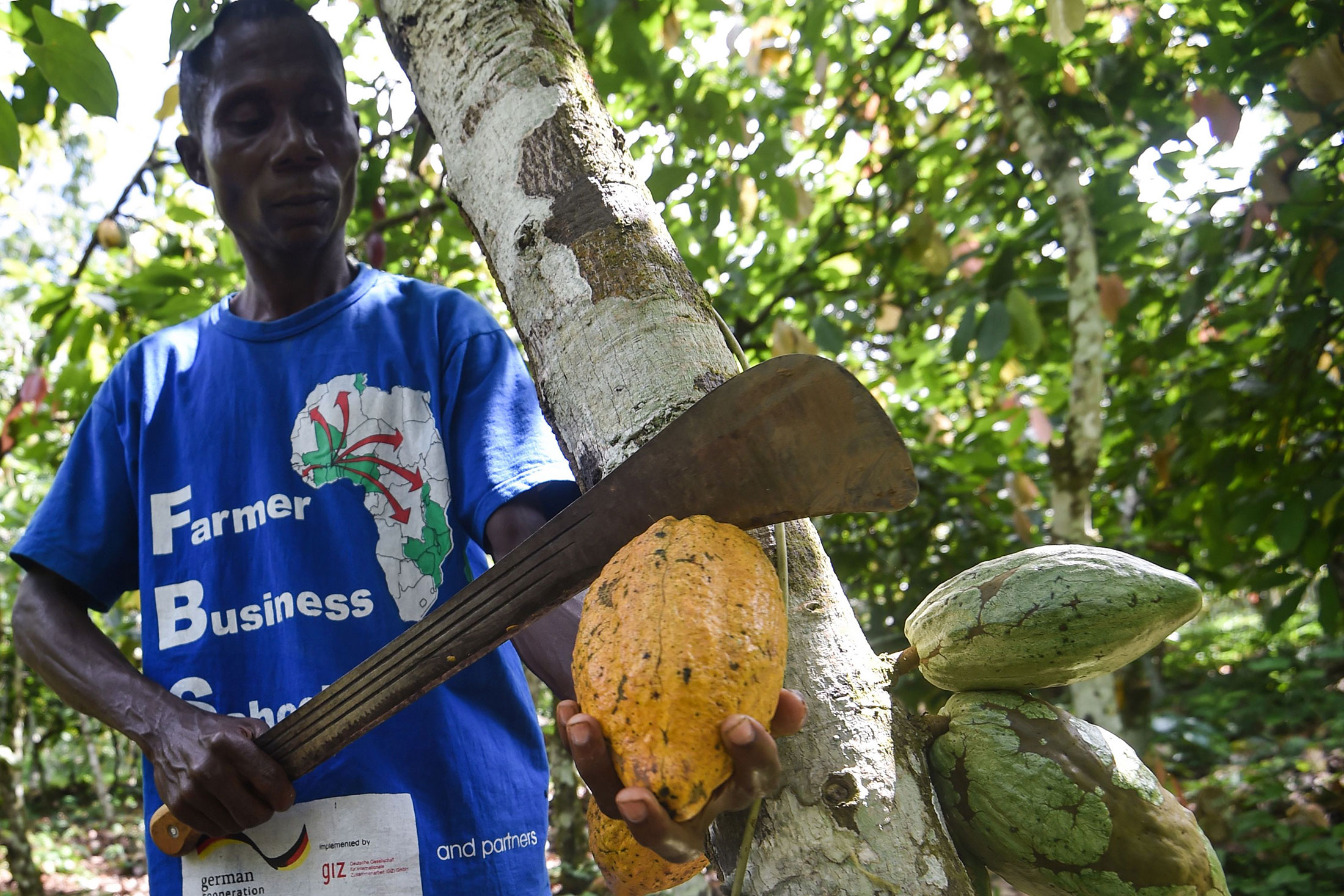 Photographer: SIA KAMBOU/AFP
Bank Deals | Nigerian lenders seeking to escape the malaise gripping the continent's biggest economy could find refuge by expanding in Kenya, where the industry is ripe for deals and an economic contraction might still be avoided this year. That could offer banks from Lagos a reprieve from rules that are far more onerous than what their counterparts in Nairobi have to contend with. A shortage of dollars and declining demand for credit, along with a plunge in domestic bond yields, have taken a toll on profits. 
Past & Prologue 
Data Watch
South Africa's rand gained for a sixth day on Friday after the Fed signaled its key rate will stay low for years, and the domestic central bank left its benchmark rate unchanged. The currency touched the strongest level against the dollar since March.
Ghana's economy contracted for the first time in four years as lockdown restrictions to curb the coronavirus stalled activity and oil prices slumped in the second quarter.
 

 
Coming Up 
September 22 Nigeria interest-rate decision, South Africa leading indicator
September 23 Mauritius interest-rate decision
September 24 Zambian inflation for September and trade data for August, Namibia second-quarter GDP
September 25 Zambia budget
Last Word
Time is running out for the last of the world's rainforests as fires burn across equatorial jungles in South America, Asia and Africa. According to the Rainforest Action Network, a San Francisco-based environmental pressure group, forests have been vanishing at a rate of about 1 acre every two seconds. A lack of enforcement, corruption, short-term profits for companies and governments, and the legitimate desire for poor farmers to earn a better living all play parts in the damage. This resulted in a necklace of fire around the equator in 2019 with forests alight from the Amazon to the Congo to New Guinea. A running annual total by  researchers at the University of Maryland estimated the loss from fires in 2019 to be about 12 million hectares in the tropics, including 3.64 million hectares of primary forest. And the trend continues — in the time it takes to read the story in the link above, about 450 more acres of forest will have disappeared.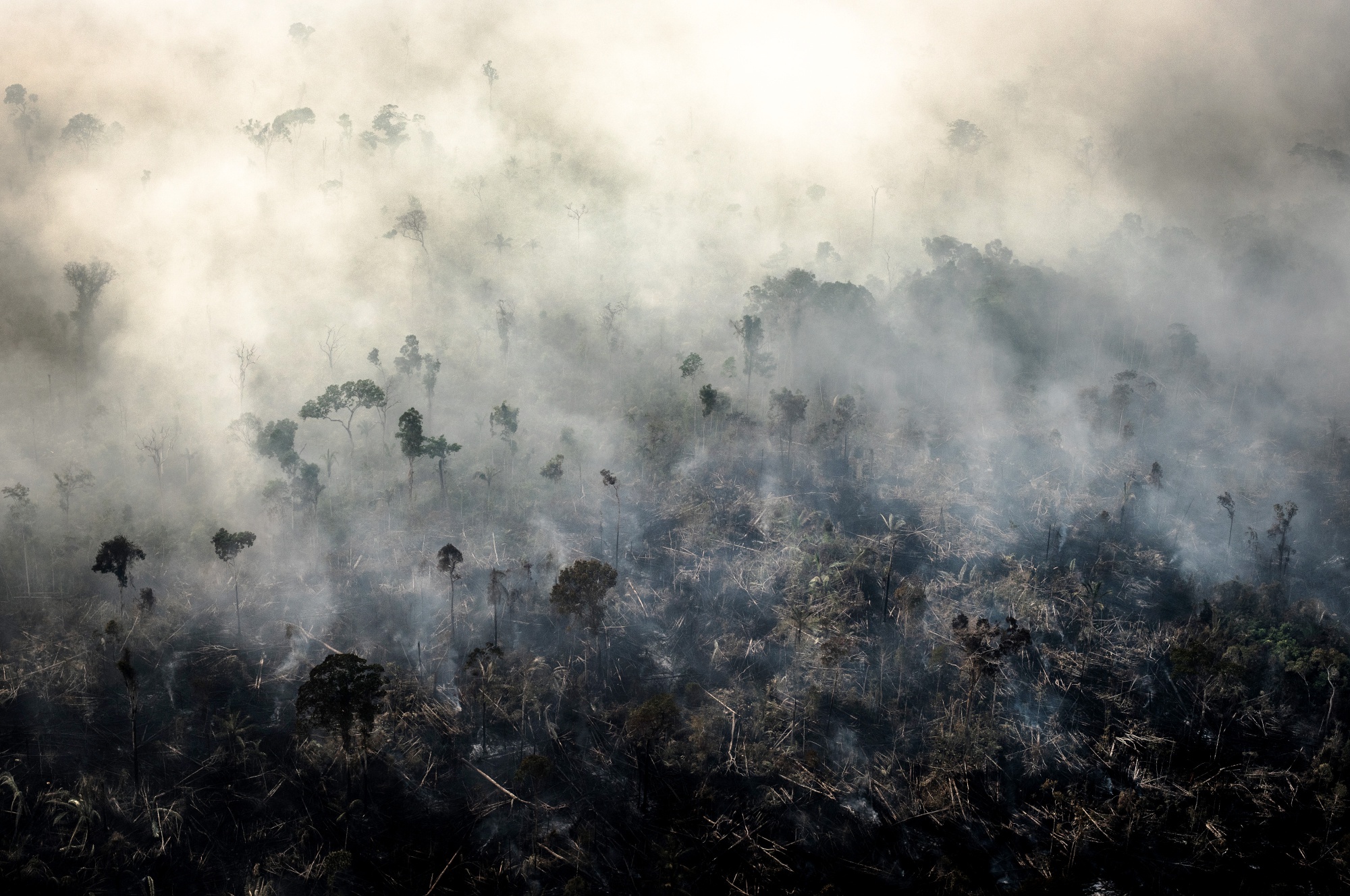 Photographer: Leonardo Carrato/Bloomberg
Like Next Africa?
Don't keep it to yourself.  Colleagues and friends can sign up here
For even more: Subscribe to Bloomberg All Access for full global news coverage and two in-depth daily newsletters, The Bloomberg Open and The Bloomberg Close.
How are we doing?  We want to hear what you think about this newsletter. Let our editors know.
You received this message because you are subscribed to Bloomberg's Next Africa newsletter.
Unsubscribe | Bloomberg.com | Contact Us
Bloomberg L.P. 731 Lexington, New York, NY, 10022