Netflix's Chairman Talks Disney+, TikTok and His New Book
Every few months, Netflix Chief Executive Officer Reed Hastings likes to identify a new competitor to his streaming service. Three years ago, it was sleep. Eight months ago, it was Fortnite. Now, it's TikTok. 
Hastings has a very broad definition of competition, in that time spent napping, playing video games and walking your dog is time not spent watching Netflix. Yet when I asked him to name his biggest competitor recently, he didn't mince words.
"Disney," he said. "If you'd asked us a year ago, 'What are the odds that they're going to get to 60 million subscribers in the first year?' I'd be like 0. I mean how can that happen? It's been super impressive execution."
Hastings was speaking to me to discuss his new book, "No Rules Rules," which is a guide to replicating Netflix's corporate culture. The book is not a memoir in the traditional sense of the word; you learn nothing about Hastings's private life and very little about the actual business of streaming.
But the book does offer insights into the mind of someone who outmaneuvered media barons, tech conglomerates and startups to build the most popular TV service in the world. If you are unfamiliar with Hastings's story, I profiled him for Bloomberg, tracking how he matured from "the geekiest of the geeks" to a mogul worth about $6 billion.
Toward the end of the interview I also wanted to ask him about the current state of the streaming competition. Who else would have better insights on the future of TV than the man who largely predicted it?
Hastings has long maintained that many streaming services will be able to succeed at the same time. Thus far, he looks prescient. A strong Disney has not been bad for a strong Netflix, which is on pace to have its best year yet despite new competition from Disney+, as well as HBO Max, Peacock and Apple TV+.
"There is no such thing as subscription fatigue," he said. "Disney has 'The Mandalorian' and we have 'Stranger Things.' They are somewhat complementary. People will subscribe to both."
Disney still has a long way to go to catch up with Netflix. The company owns three streaming services — Disney+, Hulu and ESPN+ — that had about 100 million customers combined at the end of June.  Netflix has more than 190 million customers paying several dollars more a month.
But the elevation of Disney above the rest underscores that many of the other new services have been slow out of the gate. Everyone else is, in Hastings's view, scrambling to bulk up.
"I imagine there will be more consolidation like Fox-Disney," he says. "The traditional players will combine in various ways to get to critical mass like Disney has."
It also underscores a shift in Netflix's priorities. Many years ago, Hastings held up HBO as the standard to which his company must aspire. He wanted Netflix to figure out how to make hit shows before HBO figured out the internet.
The company succeeded, and now releases more original series than any one person can watch. Meanwhile, HBO is still trying to figure out the internet. 
Yet Netflix is no longer solely focused on making high-quality, award-winning shows. Hastings and his co-CEO Ted Sarandos say building new franchises is the next big mission. The want to identify stories that can stretch across multiple TV shows, movies, toys and lunch boxes, appealing to viewers all over the world.
And which company is best at that? The company that already owns Marvel and Star Wars. -- Lucas Shaw
The best of Screentime (and other stuff)
The New Yorker profiles Nina Compton, one of New Orleans most successful chefs, as she fights to keep he restaurant.
The pop star speaks to Vulture about her new book.
Actors stuck at home because of the pandemic are watching their own performances for the first time.
Tyler Perry reveals how he built one of Hollywood's greatest businesses.
"While we are everywhere in this country, from big cities to small towns, Latinos are largely missing from American media and culture."
The future of movies? The end of movies? How about both.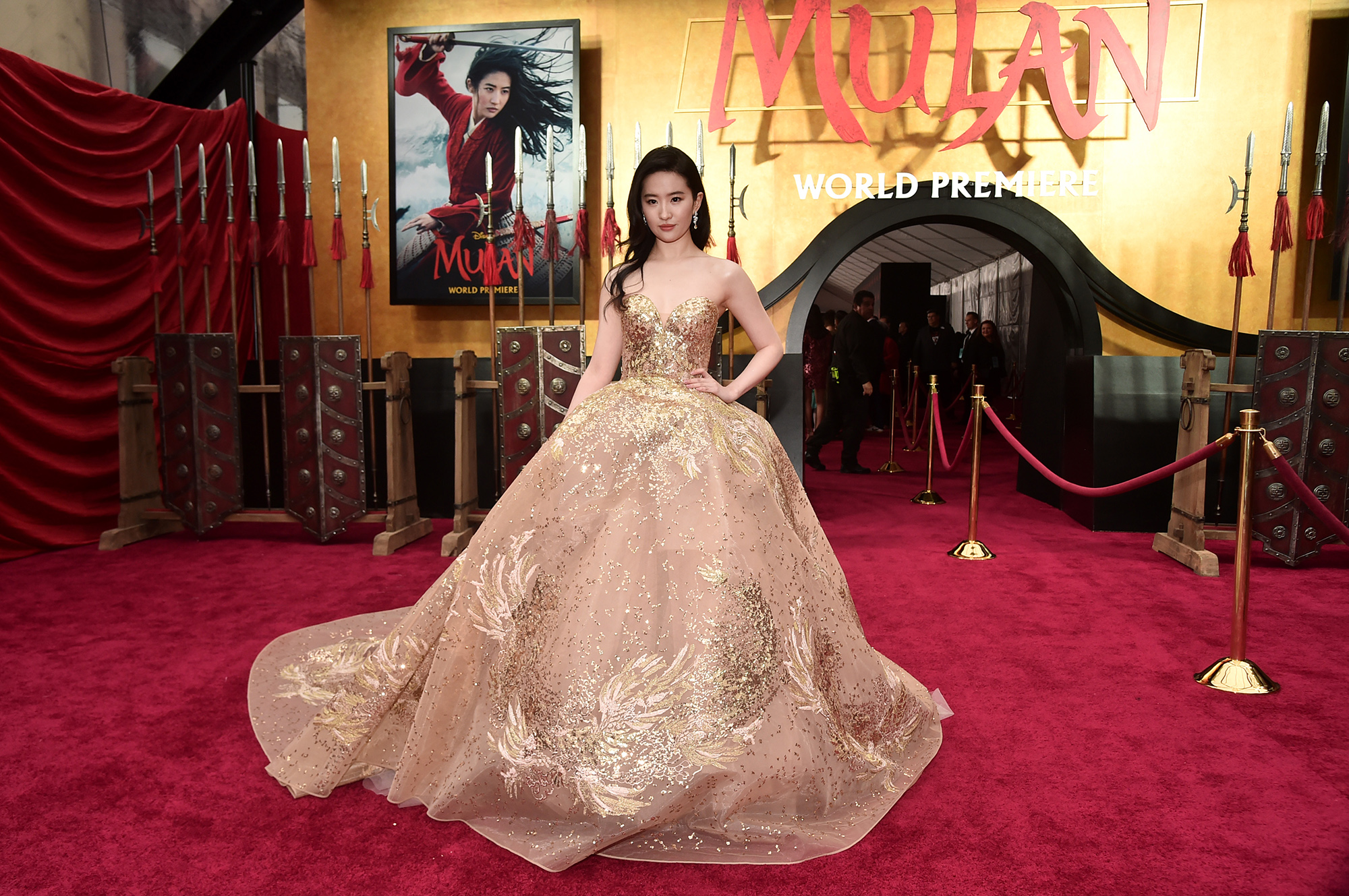 Photographer: Alberto E. Rodriguez/Getty Images
Disney, the most powerful movie studio in all the land, is staging a fun experiment this weekend by releasing "Mulan" online for $30. With an estimated budget of $200 million, "Mulan" is the most expensive movie ever released directly onto the internet.
"Tenet," meanwhile, is going the traditional route for a summer blockbuster, opening in theaters all around the world.
Journalists have a tendency during this pandemic to view every news development as a test of what things will be like in the future, that glorious moment when we have a vaccine and everyone is free to hit up that warehouse rave downtown.
The logic being: If "Mulan" works, more studios will skip theaters. If it doesn't, they won't. If "Tenet" works, theaters are saved. If "Tenet" doesn't, they are doomed.
Nope. Most studios are not going to bypass theaters with $200 million movies anytime soon. They can still make more money releasing movies the traditional way.
But, regardless of whether "Mulan" works, we're going to see more movies appear online a couple weeks after they appear in theaters. Universal just negotiated the right to do this, and it didn't do so not to try it more.
As for "Tenet," the movie is commanding more than 50% of ticket sales in many territories. That may too be part of the future. There are too many theaters in most countries, and too many independent distributors that can't make money. Moving forward, we will see fewer movies released that command a larger percentage of screens and ticket sales.
Hollywood's next bidding war
What's worth more than "The Office," and "Friends" combined? A bunch of untitled movies due out in a couple years.
Universal Pictures and Sony Pictures have begun negotiating with streaming services and cable networks to license their next round of theatrical movies for home video, which will likely include new installments in franchises like "Fast & Furious" (Universal) and "Spider-Man" (Sony).
Netflix, Amazon, Hulu, HBO and Starz are among the bidders for these deals, which are worth as much as $250 million per studio annually — and, in some cases, more.
Nobody is watching tennis
Ratings for the U.S. Open tennis tournament have declined almost 50% from a year ago. ESPN blamed competition from the NBA, and the lack of a number of big stars. (Kentucky Derby viewership plummeted nearly 50% from a last year as well, though the NBA and NHL haveheld up a bit better.)
The TikTok talks hit a snag
The Chinese government says it can block the sale of TikTok's technology, which could impede any deal for the U.S. version of the app. Without its algorithm, its value is much lower.
AT&T is a bit of a mess
Before John Stankey became CEO of AT&T, he went shopping. Stankey led the phone company's acquisition of DirecTV ($67 billion), as well as Time Warner ($85 billion). He was also involved in the acquisition of advertising technology company AppNexus, which was supposed to help AT&T take on Google and Facebook in online advertising.
Now he's starting a yard sale. Satellite TV is in freefall – something everyone saw coming – and AT&T is looking to sell DirecTV (or part of it). In online ads, AT&T never came close to rivaling Google and Facebook. So it's exploring a sale of AppNexus.
The week in deals..
Weekly playlist
New albums from Big Sean and Lomelda. Also, I'd recommend you read "The Dry," an Australian mystery novel, and check out this interview John Boyega gave about his experience on Star Wars.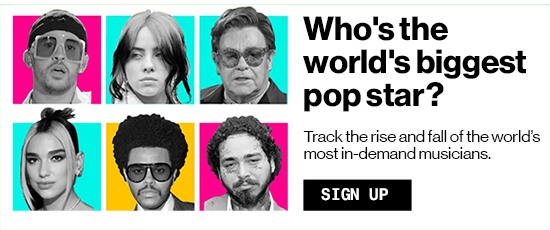 Before it's here, it's on the Bloomberg Terminal. Find out more about how the Terminal delivers information and analysis that financial professionals can't find anywhere else. Learn more.
You received this message because you are subscribed to Bloomberg's Screentime newsletter.
Unsubscribe | Bloomberg.com | Contact Us
Bloomberg L.P. 731 Lexington, New York, NY, 10022