How soon should Santa get a shot?
How soon should Santa get a shot?
Ready or not, the holidays are coming. In a typical year, that would mean stores from Macy's to Williams-Sonoma would be boosting their workforces and shopping malls would need to make one important hire: Santa Claus.
It's unclear how much picture-posing and wish-telling in the laps of red-suited, white-beaded, jolly fellows will take place this year given the pandemic. But there is a group that wants to make sure that all those Santas -- and other holiday-time workers just like them -- stay healthy.
The Fraternal Order of Real Bearded Santas is lobbying to allow professional Santas and "other front-line seasonal workers" early access to a vaccine. The group would like to be in line just behind health-care workers, Ric Erwin, the order's chairman, recently told a Centers for Disease Control and Prevention immunization panel that will come up with a proposal for who should get a vaccine first.
"This year Christmas will be more important to the American psyche than ever before," Erwin said. "Americans are going to want Santa to be at Christmas 2020."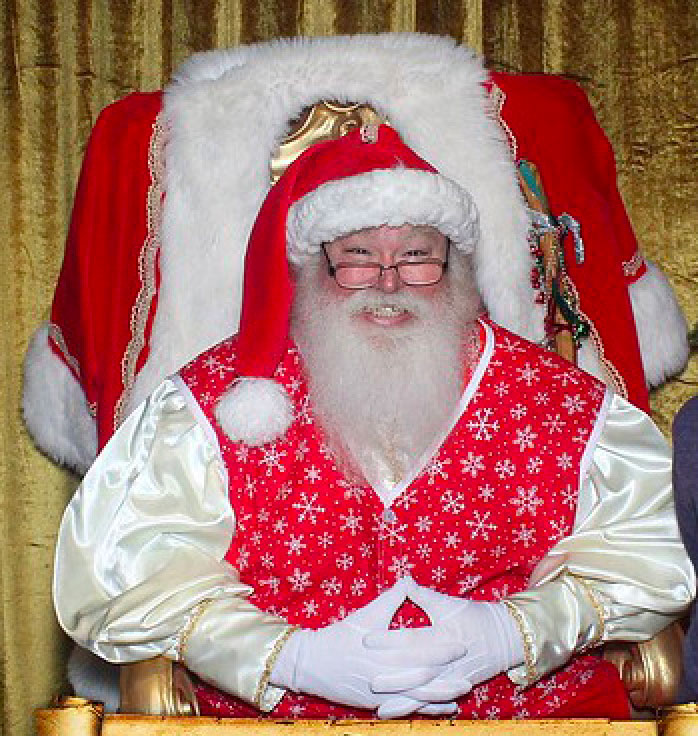 It isn't just brick-and-mortar stores that typically hire more holiday workers. Amazon has beefed up considerably in the past and online shopping has surged during the pandemic. Given the depth of the job losses caused by the pandemic, many millions more Americans could be seeking temporary seasonal work this year.
Top U.S. health officials have meanwhile said they hope a vaccine will be available by the end of the year -- in other words, just as seasonal work is in full swing.
The National Academy of Medicine released a proposal earlier this month that puts health-care workers in the first tier of vaccine access. Essential workers with high-risk exposure are in the second, and other essential workers are in the third, likely where retail would end up.
Erwin argues Santas are usually older and come in close contact with families, and therefore need earlier access to a vaccine. He's had some success before, getting early access to the swine flu vaccine in 2009.
The stakes are higher this year, but Saint Nick is pretty tough to resist.
"I really did believe in you all my life," Jose Romero, chairman of the CDC's immunization panel, told Erwin.--Anna Edney
Retailers, airlines, restaurants. But also oil producers, a chain of swimming lesson providers, and the Las Vegas Strip's monorail system. These are some of the more than 220 companies that declared bankruptcy in the U.S. this year and blamed Covid-19 in part for their demise.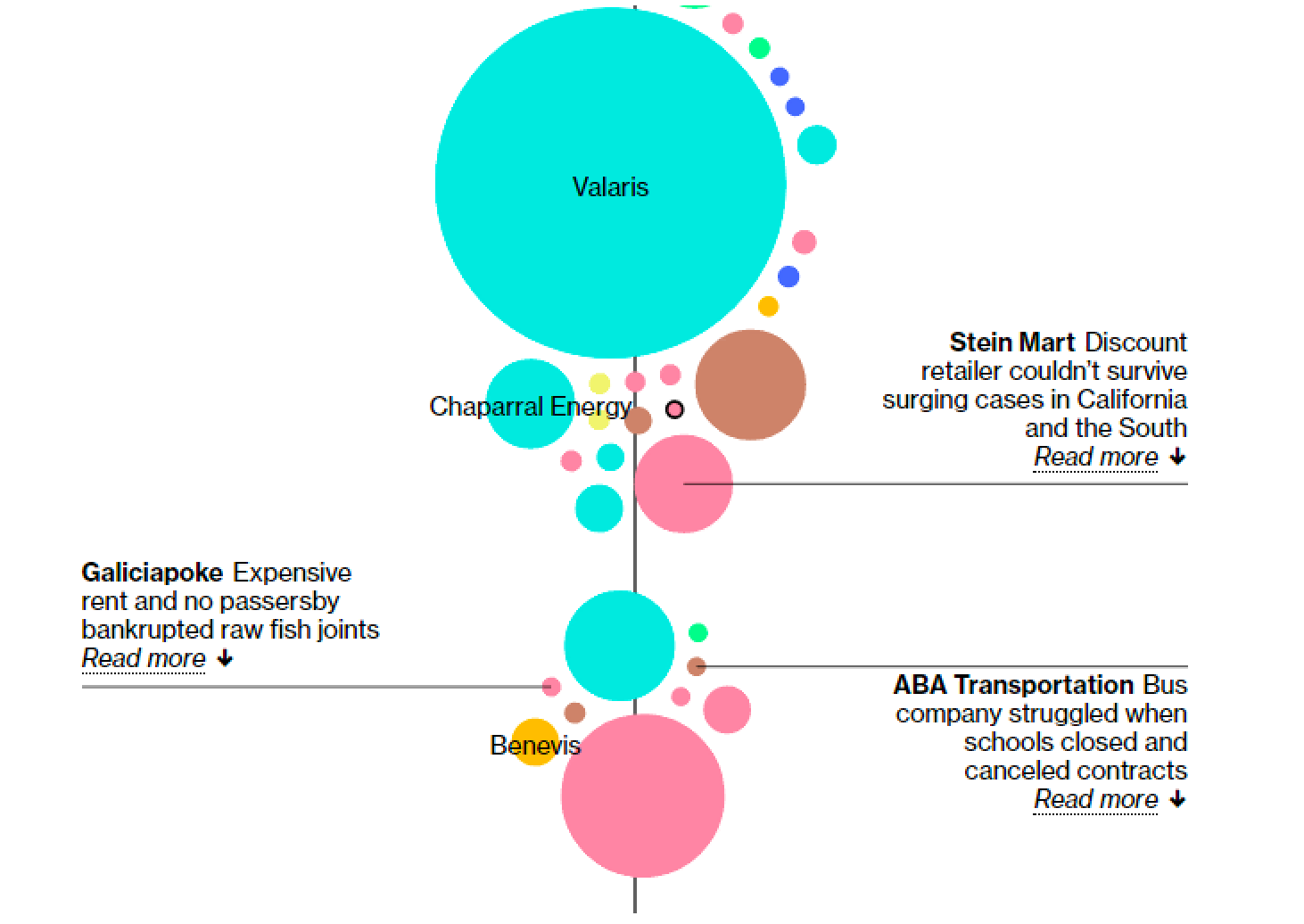 Treatment for tuberculosis, other diseases declines with focus on Covid.
Locked-down Filipinos craving some greenery is fueling black market.
Some 10,000 drivers are delivering millions of free meals instead.
Some politicians are already plotting a return to parsimony.
Traders seeking tankers for months-long chargers to store excess crude. 
You received this message because you are subscribed to Bloomberg's Coronavirus Daily newsletter.
Unsubscribe | Bloomberg.com | Contact Us
Bloomberg L.P. 731 Lexington, New York, NY, 10022