Faltering charm offensive
China is proving to be its own worst enemy in countering the barrage of criticism coming from the U.S. campaign trail.
Wang Yi's five-nation swing through Europe started out fine, with China's foreign minister saying relations shouldn't suffer just because of pressure from the Trump administration. Yet, along the way, he issued reminders of why public opinion on the continent has shifted starkly.
In a meeting with his Canadian counterpart in Rome, he blamed the deterioration in ties on the country's cooperation with U.S. efforts to extradite Huawei Technologies executive Meng Wanzhou, bringing attention to the detention of two Canadian citizens in China shortly afterward.
Over in Norway, he cautioned against giving the Nobel Peace Prize to Hong Kong protesters, stoking memories of an episode a decade ago when the award went to a Chinese democracy advocate, prompting relations to nosedive. And in Germany, he said a top Czech lawmaker would "pay a heavy price" for visiting Taiwan.
Relations in Asia aren't much better. Soldiers clashed again on China's border with India, which had moved to ban TikTok and other Chinese apps even before U.S. President Donald Trump. Beijing continues to send fighter jets around Taiwan, prompting Washington to issue an assurance that it would supply its government with enough weapons to counter a growing threat.
The unexplained detention of an Australian citizen who worked as a TV anchor in Beijing now threatens to exacerbate ties that have been deteriorating for months.
All in all, China's efforts at lowering the temperature seem to only be heating things up.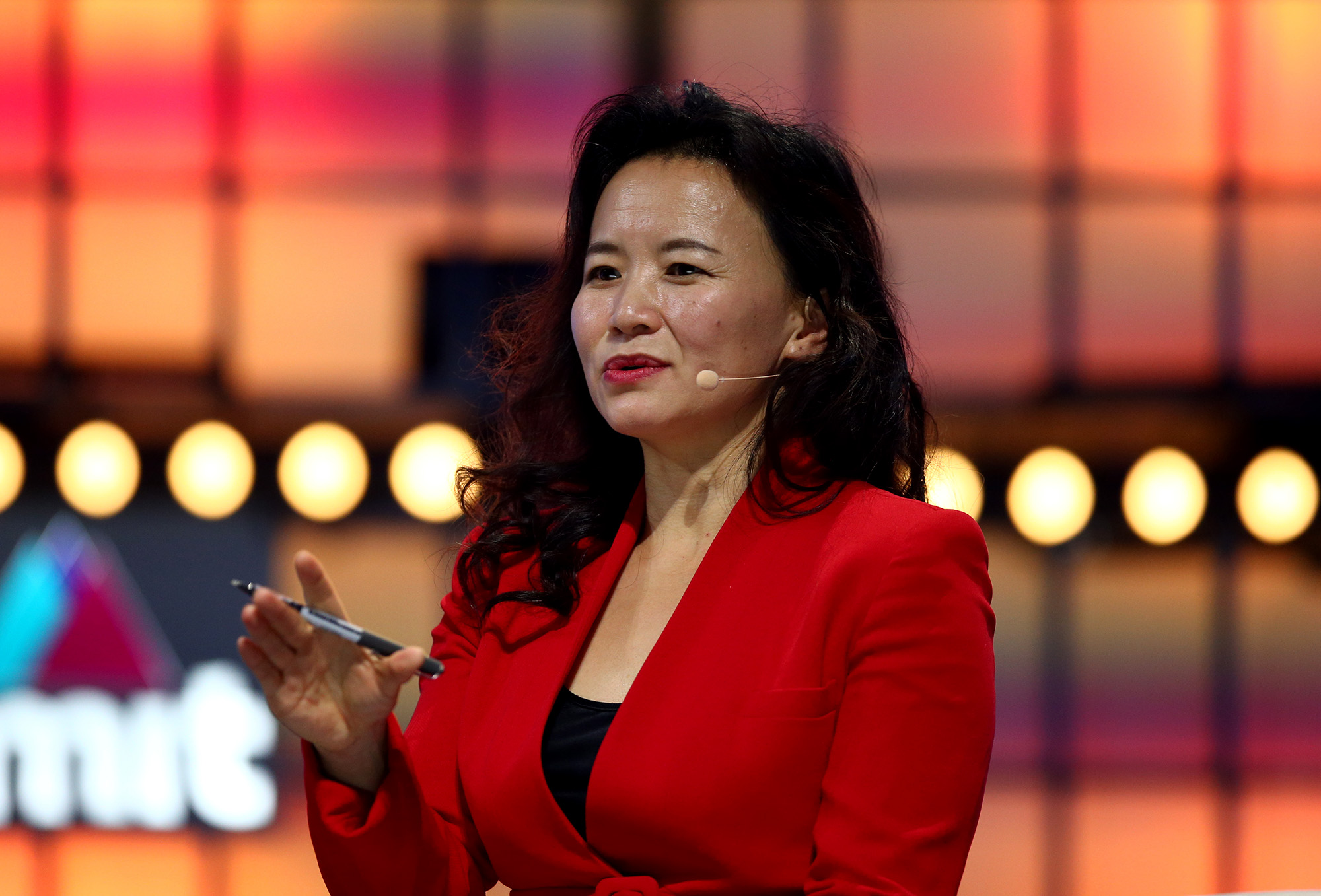 Photographer: Vaughn Ridley/Sportsfile for Web Summit via Getty Images
Tell us how we're doing or what we're missing at balancepower@bloomberg.net.
Into the storm | Trump will continue his effort to make unrest in U.S. cities a central issue in his re-election campaign with a trip today to Kenosha, Wisconsin, gripped by violence since the shooting of a Black man by police. Trump yesterday escalated his blame of Democrats for nationwide protests and riots, warning it's a preview of what's to come if his opponent, Joe Biden, is elected. Biden reminded voters that the turmoil has unfolded under Trump's watch, accusing the president of encouraging violence for his political benefit.
Campaign 2020
There are 63 days until the election. Here's the latest on the race for control of the White House and Congress.
House Speaker Nancy Pelosi and outspoken progressive Democrat Alexandria Ocasio-Cortez put their political clout to the test in a Massachusetts Democratic primary today that flips the usual battle lines between the party's establishment and left wings. Also Representative Joe Kennedy's challenge to incumbent Senator Ed Markey invokes the mystique of a family name long associated with political power in the state. Click here for more on Democrats' bid to retake the Senate.
Other developments:
Sign up to receive daily election updates as a direct mobile notification on Twitter. Simply click on this link and like the tweet.
Iran countdown | With the U.S. election fast approaching, China, Europe and Russia will play for time in an attempt to prevent the Trump administration's maximum-pressure campaign on Iran from descending into deeper conflict. The commission responsible for resolving disputes under the Iran nuclear deal is returning today to the Vienna palace where the landmark agreement was sealed five years ago. It's the first meeting of envoys since the United Nations Security Council rejected U.S. attempts to restore international sanctions.
Encroaching state | Big government is making a comeback in Italy. As John Follain writes, in a bid to restart his virus-battered economy, Prime Minister Giuseppe Conte is shunning decades of privatization by pressuring companies to follow policies he supports — like the creation of a single broadband network provider — and in some cases nationalizing businesses. To aid his drive, he has a war chest of European Union loans and grants and extra borrowing.
Grim toll | Once the world's fastest-growing major economy, India is now on track for its first full-year contraction in more than four decades, with its gross domestic product shrinking nearly 24%. And as the country fast becomes the global epicenter of the coronavirus pandemic, its daily surge in infections and deaths is eroding any chance of a quick recovery.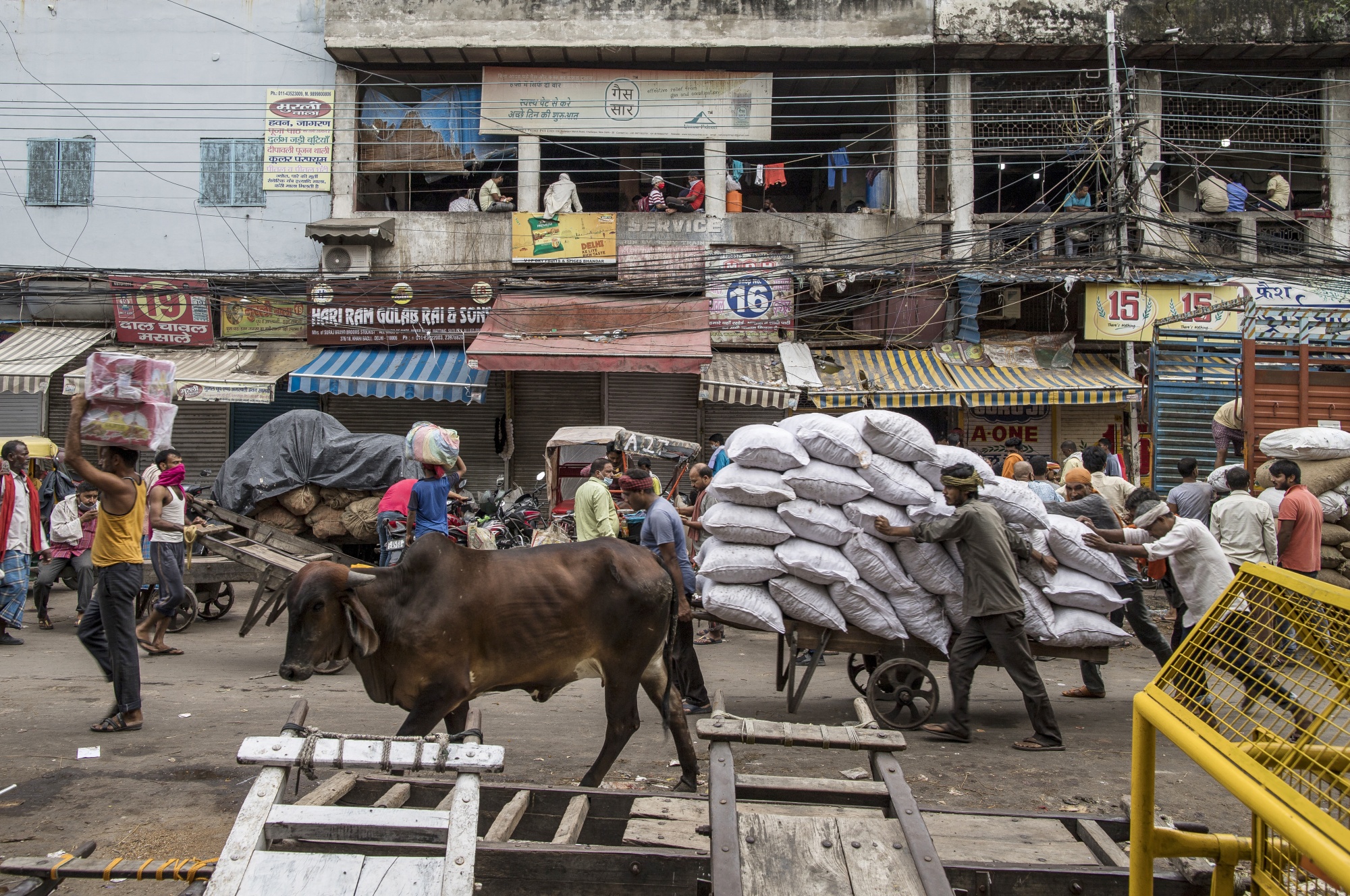 Photographer: Anindito Mukherjee/Bloomberg
Surprise pardon | Venezuelan President Nicolas Maduro pardoned about 100 opponents, including more than two dozen lawmakers, as a concession ahead of December congressional elections. While the opposition has been split over whether to participate in the vote, a key leader, Juan Guaido, said on Twitter that he saw the decision as an attempt to legitimize an electoral "farce."
What to Watch
Secretary of State Michael Pompeo said the U.S. has made progress toward a new nuclear arms control agreement with Russia after talks in August, raising the prospect that the two sides could sign a deal by the end of the year.
The trade ministers of Japan, India and Australia agreed today to develop a supply chain initiative to improve trade resilience in the Indo-Pacific region.
Hong Kong Chief Executive Carrie Lam today encouraged the city's more than 7 million citizens to get tested for Covid-19 as part of a new mass testing drive.
And finally ... As most of the England's 24,000 schools reopen over the next week, parents can stop juggling their roles as nannies, teachers and entertainers for their children. As Emily Ashton and David Goodman explain, the resumption could help lift the British economy out its worst slump for centuries by allowing million of employees to return to their workplaces. Yet many teachers worry they're not prepared for the challenge of keeping children apart and dealing with potential Covid-19 cases.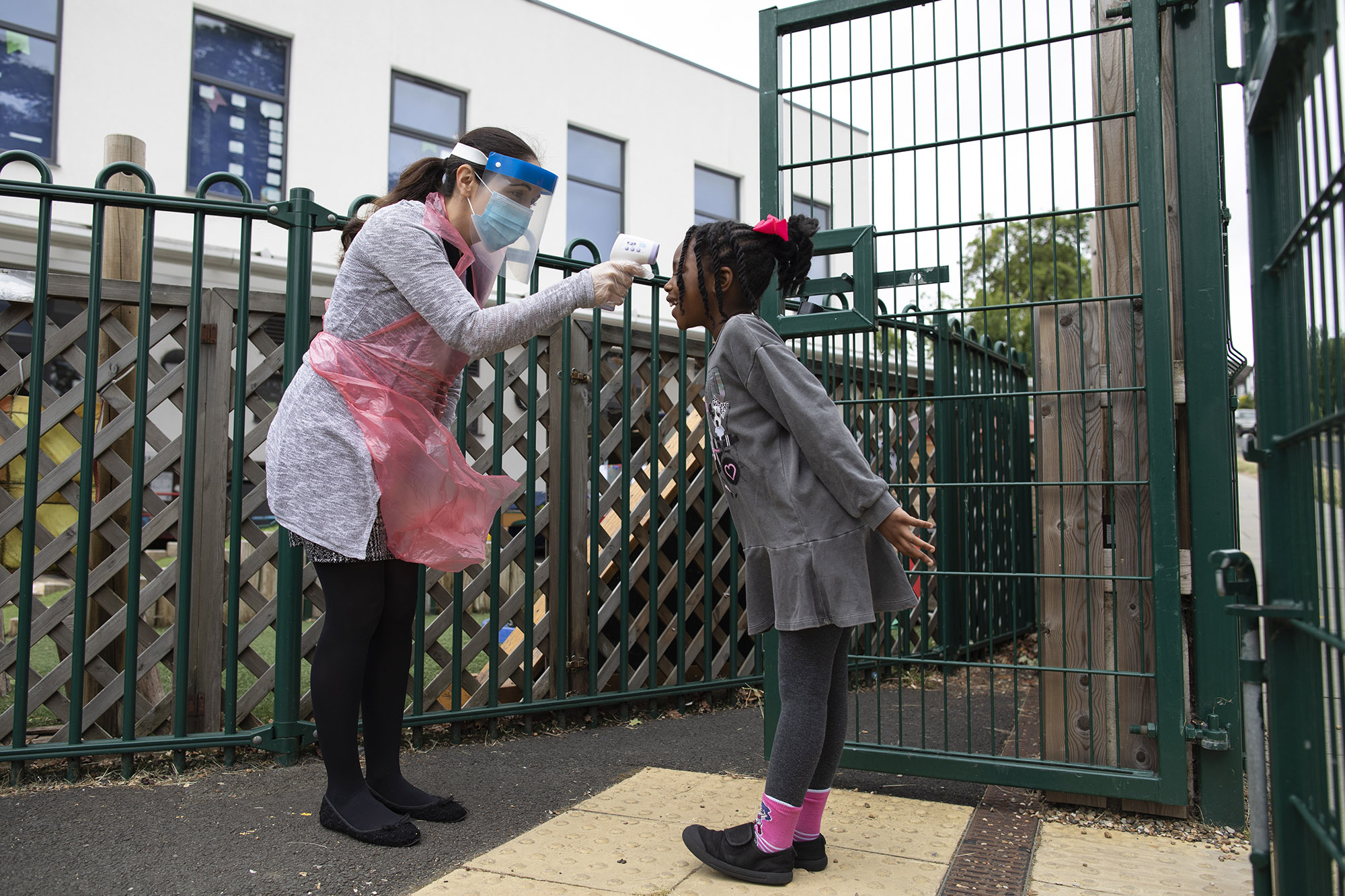 Photographer: Dan Kitwood/Getty Images Europe
Like Balance of Power? |  Get unlimited access to Bloomberg.com, where you'll find trusted, data-based journalism in 120 countries around the world and expert analysis from exclusive daily newsletters.
You received this message because you are subscribed to Bloomberg's Balance of Power newsletter.
Unsubscribe | Bloomberg.com | Contact Us
Bloomberg L.P. 731 Lexington, New York, NY, 10022