Breaking the law
How can anyone trust Britain's word in the future?
It was a question former Prime Minister Theresa May threw at her successor, Boris Johnson, as she spearheads a Conservative party revolt against his latest maneuver in talks with the European Union over Brexit.
Tory lawmakers are furious at the government's admission it will break international law by overriding some parts of the separation deal Johnson signed with the EU last year.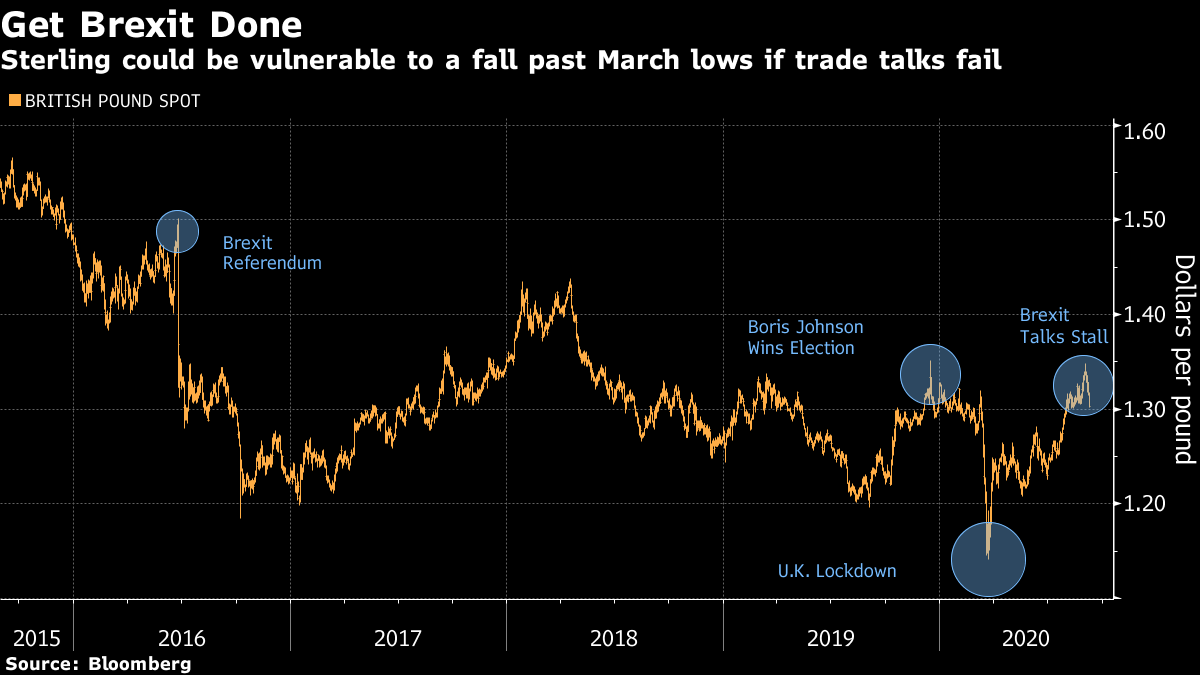 Johnson's government insists its plan is simply a fallback option in case EU talks — the latest round on the nuts and bolts of the divorce arrangements is happening this week — fall short. Some in his party see it as a sledgehammer tactic to scare Brussels into backing down on trade terms for fishing rights and state aid, or to start the inevitable fight that comes before a deal is reached.

Either way, it's a high-risk move. While voters at home may be more relaxed about breaches of international law than EU politicians, Johnson's Britain is trying to carve out a new role on the global stage.
When it comes to dealing with China or Russia, and reinforcing the rules-based international order, Johnson's move could complicate the task of British diplomats.

And Brexit talks aren't happening in isolation. The U.K. economy is in its deepest recession for 100 years, and Johnson is tightening virus restrictions as infections spike. Getting an EU trade deal looks more vital than ever.
— Tim Ross 
Cult of personality | Small-dollar donors have provided more than half of President Donald Trump's $1 billion campaign war chest. But their largesse has not extended to other Republican candidates, raising alarms for some 2020 races and the party's prospects in future elections, Bill Allison reports.
Campaign 2020
There are 55 days until the election. Here's the latest on the race for control of the White House and Congress.
Democratic nominee Joe Biden is set to propose a 10% tax penalty on companies that move operations overseas, alongside a 10% credit for firms that create jobs in the U.S.
Other developments:
Sign up to receive daily election updates as a direct mobile notification on Twitter. Simply click on this link and like the tweet.
The great decoupling | The U.S. and China are in a fight over big data that will outlive Trump's presidency and reshape the world for decades. Under discussion now in the U.S. is whether to restrict Chinese access to data on everything from smart refrigerators to exercise monitors, moves that business leaders on both sides worry could lead to a decoupling of the global economy.
'Like a prison' | Plans by the Singapore government to relax rules for migrant workers who've largely been confined to their residences since April are under threat as coronavirus clusters emerge in dorms where people share bunks and tight living spaces. Philip J. Heijmans writes the resurgence, so soon after the dorms were declared Covid-free, is raising questions about whether conditions for low-wage workers undermine efforts to stamp the virus out.
Going backwards | After almost eight years of promises to empower women and tackle aging Japan's labor shortage, Prime Minister Shinzo Abe will quit with little progress to show. The race to succeed him is a glaring example of the gender gap in political representation — as Isabel Reynolds reports, not a single woman garnered the necessary 20 supporters to even register as a candidate.
Race against heat | Greenhouse gas emissions in 2020 may experience their steepest decline in modern history, yet the globe is on track to record its second-hottest, if not hottest, year. As Laura Millan Lombrana, Akshat Rathi and Hayley Warren explain, humanity is caught in a perverse race that it's losing: The later we cut emissions, the faster the planet warms.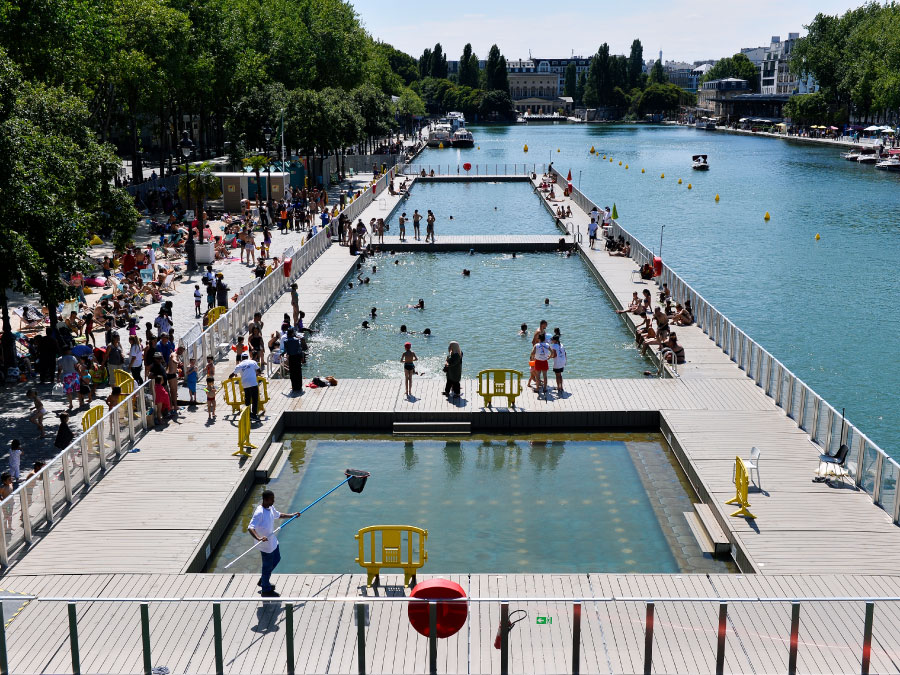 Photographer: Fred Vielcanet/Gamma-Rapho via Getty Images
What to Watch
AstraZeneca stopped giving shots of its experimental coronavirus vaccine after a trial participant became sick, a potential adverse reaction that could delay immunization against Covid-19.
U.S. Senate leaders are trying to hold their parties together for a vote tomorrow on advancing a slimmed-down stimulus bill that Democrats already have rejected.

Trump plans today to announce further troop reductions in Iraq, though it's unclear how many personnel would be affected and when the withdrawal might begin.
And finally ... With no airport, a population of a few hundred, and no beach bars to lure holidaymakers, the Greek island of Serifos was relatively quiet even at the height of summer. That may have helped it avoid the worst of the coronavirus, with confirmed cases in the single digits, according to local doctor Thanasis Kontaris. So, as Nikos Chrysoloras reports, when the U.K. government advised against non-essential travel to Serifos and told visitors to self-quarantine on their return, islanders were baffled. "Surely this is a mistake," says Kontaris.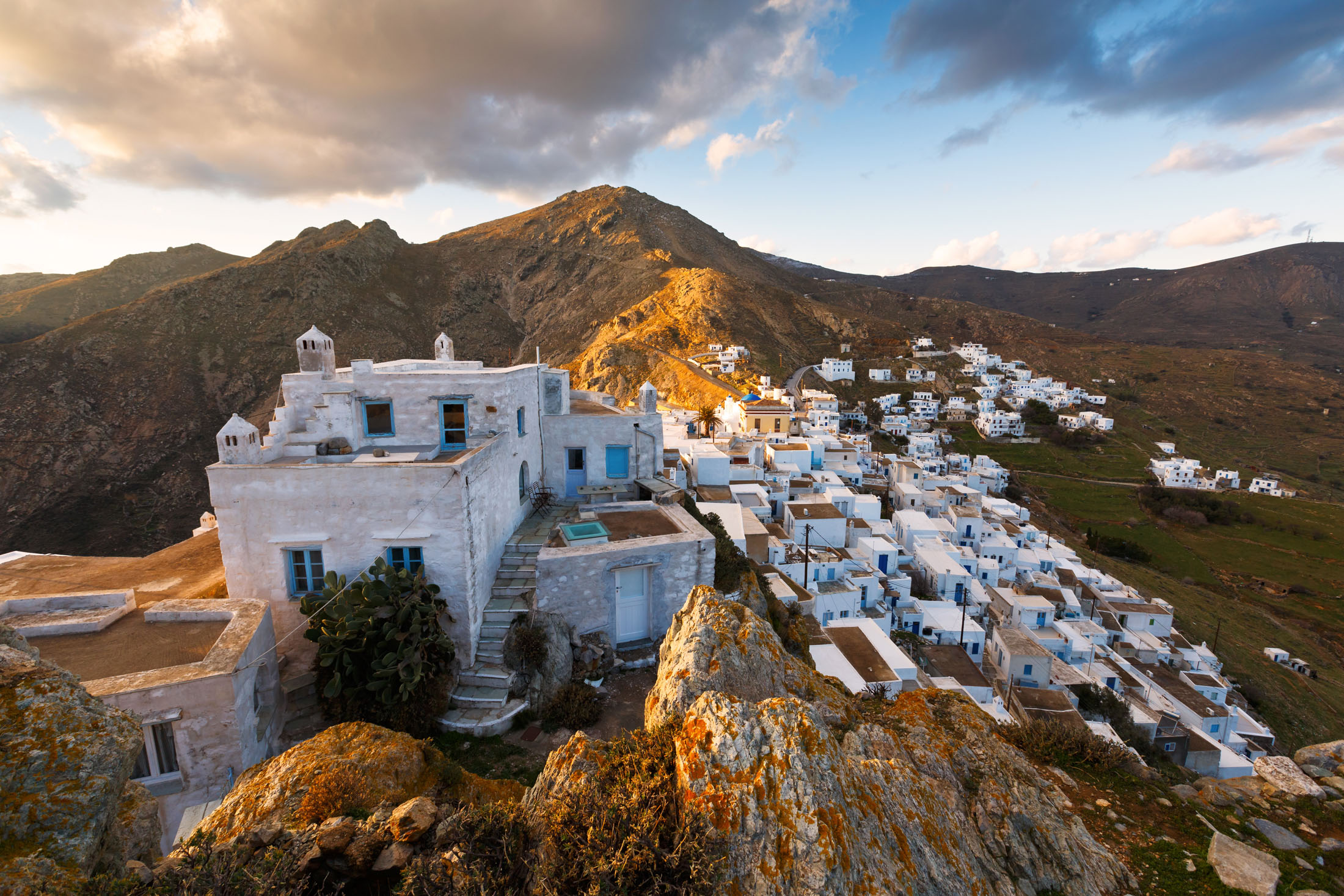 Photographer: Cavan Images/Cavan Images RF
Like Balance of Power? |  Get unlimited access to Bloomberg.com, where you'll find trusted, data-based journalism in 120 countries around the world and expert analysis from exclusive daily newsletters.
You received this message because you are subscribed to Bloomberg's Balance of Power newsletter.
Unsubscribe | Bloomberg.com | Contact Us
Bloomberg L.P. 731 Lexington, New York, NY, 10022