Bloomberg Australia: Bring in the sky tractors
Welcome to our weekly newsletter — a fresh, global perspective on the stories that matter for Australian business and politics. This week: How drones are helping forests recover from devastating wildfires, the Covid-19 hit to tourism and Qantas's latest attempt to boost cash flow.
As huge wildfires tear through California, Oregon and Washington, an Australian company says it holds the key to reseeding devastated forests and fast-tracking the recovery: Drones.
Dendra Systems surveys vast areas of scorched land with specialized drones, which can then be used to sow seeds of native species much faster than traditional manual planting. Ongoing overflights can also provide a constant flow of real-time data on the progress of regeneration.
"We've got an aerial feeding system, it has been called a sky tractor, so that we can get into those hard to reach places," said Susan Graham, Dendra's chief executive officer and co-founder. "It's much more efficient to be flying over the ground than walking over it."
Dendra is also working with global resources giants including Glencore, BHP and Rio Tinto on restoring land to its natural state after a mine's life has ended. Read more here from my colleague James Thornhill.
 
Struggling Tourism
As the Covid-19 pandemic closes borders and grounds aircraft around the world, iconic destinations from Kyoto to Amsterdam are grappling with the new reality of fewer tourists and looking for ways to reset their local economies.
One such spot is Queenstown, where international visitor numbers have been smashed since New Zealand closed its border on March 19. Bars are shuttered, jet boats sit out of the river for half the week, and one of the area's biggest ski fields is closed Monday to Friday.
"It was like turning off the key in the ignition of a car, it just stopped," Queenstown Lakes District Mayor Jim Boult said. "The effect on local business, employment, the local economy has been horrific."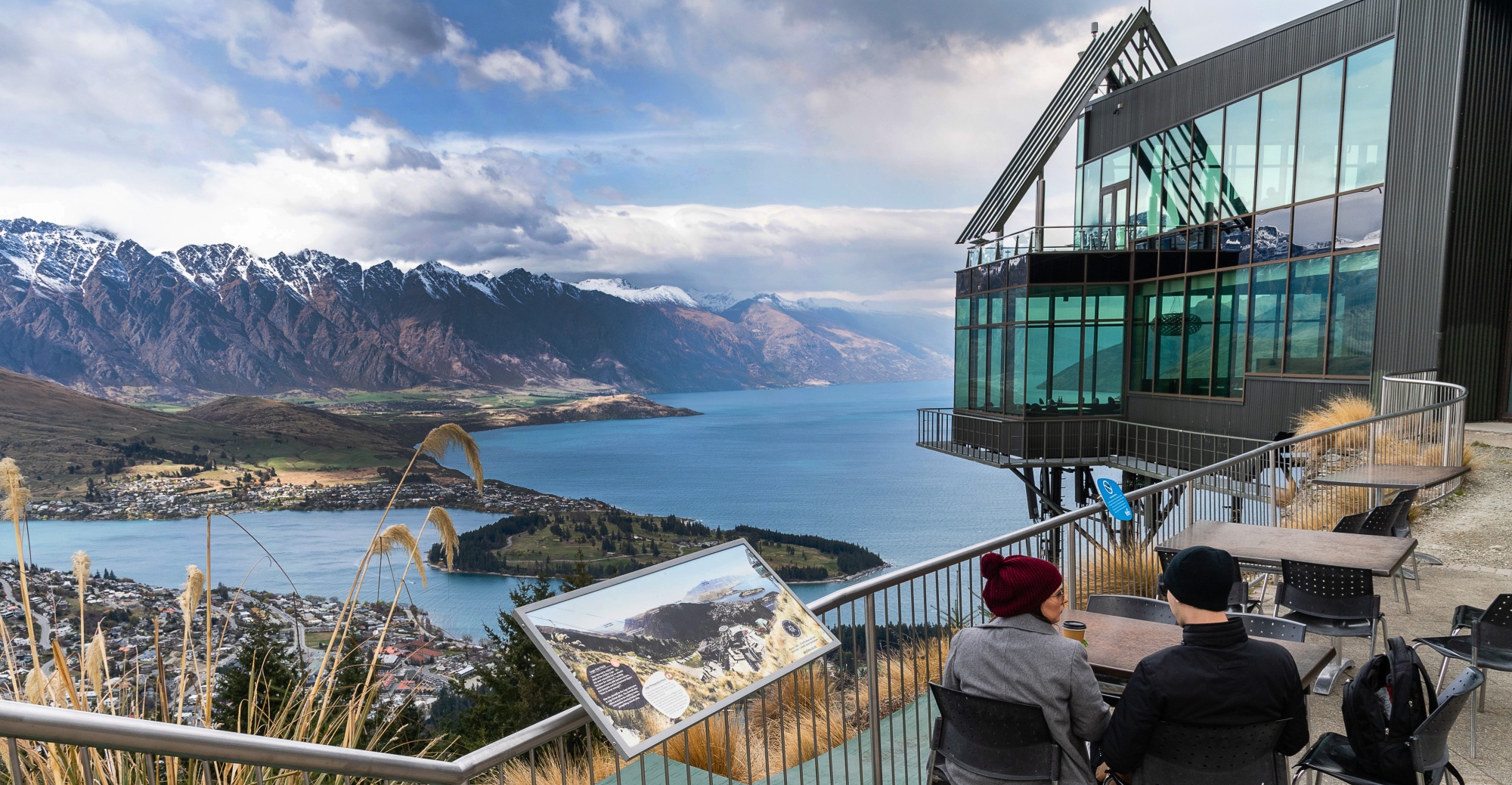 Photographer: Mark Coote/Bloomberg
Closer to home, Tasmania is counting the cost of virtually eliminating the virus by cutting itself off from the mainland in April. The state economy contracted 7.4% in the three months to June 30. Many high-end restaurants in Hobart are shuttered. The celebrated Museum of Old and New Art, which drew thousands of tourists from the mainland every week, is closed until late 2020.
"It's been devastating," said Robert Pennicott, whose wilderness tour business is running at just 20% capacity, with most of his 17 boats idle. "Tasmania is full of innovative owner-operators, but a lot won't get through to the other side."
Bar Carts
Qantas is salvaging almost anything to get through the pandemic. After selling 10,000 sets of pajamas, it's now peddling loaded bar carts taken from grounded Boeing 747s.
Delivered to your home, a stocked, full-size cart is going for A$1,474.70.
The airline, which is cutting as many as 8,500 jobs, said this month it may move its Sydney headquarters to another city as part of a cost review.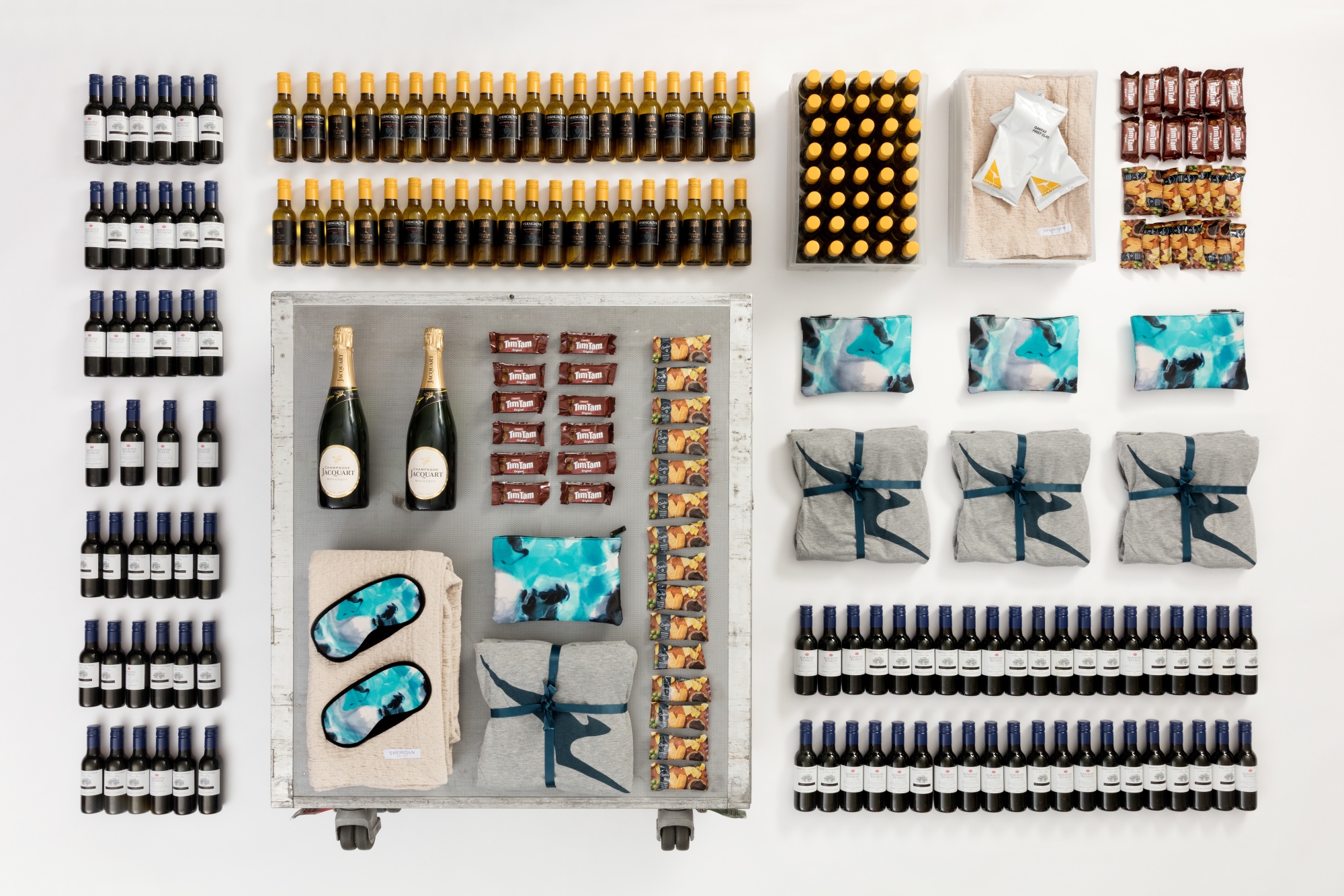 Source: Qantas
What We're Reading 
A few things from around the world that caught our attention:
The best in-depth reporting from Asia and beyond. Sign up to get our weekly roundup in your inbox.
You received this message because you are subscribed to Bloomberg's Bloomberg Australia newsletter.
Unsubscribe | Bloomberg.com | Contact Us
Bloomberg L.P. 731 Lexington, New York, NY, 10022