Bloomberg Australia: Brain drain
Welcome to our weekly newsletter — a fresh, global perspective on the stories that matter for Australian business and politics. This week: How a university funding crisis is threatening innovation, staying cool in western Sydney, and an unlikely winner from the pandemic.
Australian universities have come to rely on a flow of international students to fund research. But with borders closed, the cash cow has dried up — threatening future innovation.
It's something that's playing on the mind of Paul Young, who's leading a team of scientists trying to create a Covid-19 vaccine at the University of Queensland.
"There just isn't enough funding to go around," he said.
While Young's vaccine endeavors are well supported, the funding crisis threatens future research projects that play a critical role in diversifying Australia's economy and ensuring we have a highly skilled workforce.
Foreign students make up over a quarter of enrolments in Australia — more than four times the OECD average — and support between a quarter and one-third of research output in the nation, according to some estimates. It's an increasingly competitive market, and there's no guarantee numbers will bounce back when borders are reopened.
The intake of overseas students is expected to take another hit in 2021, and that could see the dominoes start to fall, according to Andrew Norton, a higher education policy expert at the Australian National University. Read more here from my colleague Sybilla Gross.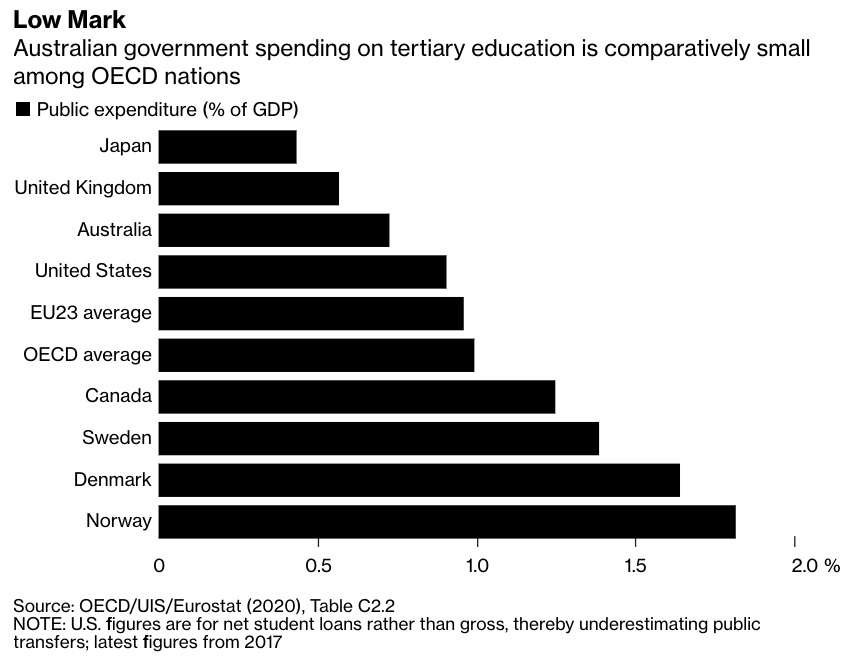 Feeling the Heat
As the world grapples with global warming, urban planners are trying to ensure the sprawling estates being built west of Sydney can withstand temperatures in excess of 50 degrees Celsius. Their success could be a matter of life and death.
Pilot projects are trialing the use of heat-reflective paint on road surfaces. Playgrounds are being retro-fitted with materials to protect children from excessive ultraviolet light. Retaining green space is all important to stop radiant heat from swathes of tarmac pushing the mercury to 80C.
"Australia is ahead of the curve when it comes to warming," said Liz Hanna, an expert in heat and health at ANU. "We need to be really serious about not having houses where people sit and cook and die."
Read more here from Bloomberg reporter Emily Cadman.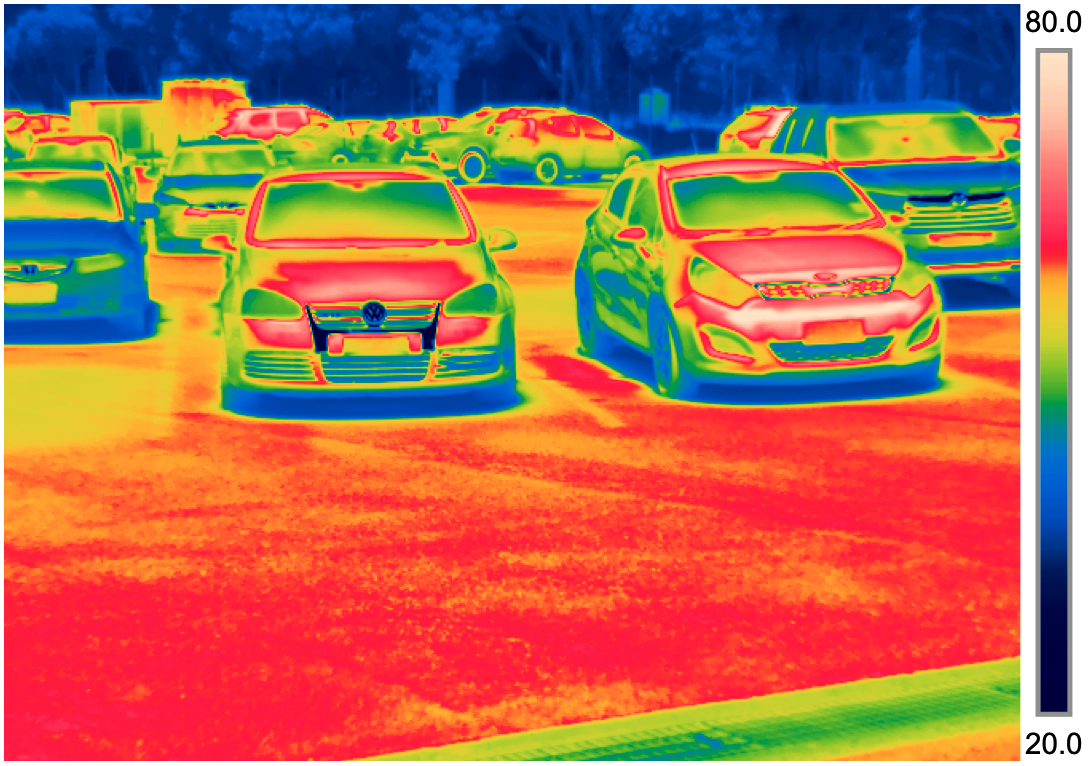 Source: S. Pfautsch
Serving the Faithful
The Covid-19 crisis has created some unlikely winners.
New Zealand's best-performing stock this year is Pushpay, a digital payment platform that processes charitable donations and hosts live-streamed sermons — a draw for churches dealing with restrictions on in-person gatherings.
The Auckland-founded company, which serves more than 10,500 institutions with a focus on U.S. churches, says its annual revenue could reach more than $1 billion if it hits targets.

The U.S. faith sector is ramping up its use of digital payments as most churches remain shuttered, according to UBS. The trend could become more permanent, but there is a downside risk: "online church fatigue."
What We're Reading 
A few things from around the world that caught our attention:
The best in-depth reporting from Asia and beyond. Sign up to get our weekly roundup in your inbox.
You received this message because you are subscribed to Bloomberg's Bloomberg Australia newsletter.
Unsubscribe | Bloomberg.com | Contact Us
Bloomberg L.P. 731 Lexington, New York, NY, 10022