Bickering leaders
While the terms of the TikTok deal are largely set, the agreement is at risk of being derailed by arguing between Donald Trump and Xi Jinping about who ceded the most ground.
Lagging in opinion polls ahead of the Nov. 3 presidential election, Trump is pushing the narrative that he forced China to surrender the American operations of the popular video-sharing app. He's now threatening to veto the deal after TikTok owner ByteDance clarified it would remain in control of a new U.S.-based entity in the tie-up with Oracle and Walmart.
Xi, for his part, can't afford any perception at home that Beijing gave into Trump's demands on TikTok. He's accused America of trying to act as the "boss of the world." State media have turned sour on the deal, saying it's "the same as a gangster forcing an unreasonable and unfair business deal on a legitimate company."
With billions of dollars at stake, the companies involved are pushing for a solution.
Trump and Xi showed in marathon trade talks over the past few years that they could ultimately come to a compromise.
Now, though, the stakes might be even higher, given the economic damage wrought in both countries by the pandemic: The deal could set a precedent for who controls the technologies that will drive growth for decades to come.
On a roll | Trump's plan to replace late Supreme Court Justice Ruth Bader Ginsburg gained momentum yesterday after Senate Republicans all but quashed Democrats' hopes of stalling a nominee until Inauguration Day. Trump said he'll likely announce his pick at 5 p.m. on Saturday. Key Republican senator Mitt Romney, a frequent Trump critic, said he supports moving forward.
Campaign 2020
There are 41 days until the election. Here's the latest on the race for control of the White House and Congress.
Secretary of State Michael Pompeo's increasingly frequent domestic appearances before overwhelmingly Republican audiences are garnering criticism. Trump meets with Republican state attorneys general today to discuss allegations of online censorship against conservatives.
Other developments:
Sign up to receive daily election updates as a direct mobile notification on Twitter. Simply click on this link and like the tweet.
Avoiding ruin | U.K. Chancellor Rishi Sunak is under pressure to detail how the government plans to save businesses and jobs after it unveiled fresh coronavirus restrictions, including early closures for bars and restaurants, that will last until the spring. Initial support programs are winding down and the U.K., with Europe's highest death toll, faces "unquestionably difficult months to come," Prime Minister Boris Johnson warned.
Duterte pivot | Philippine President Rodrigo Duterte strongly backed a 2016 ruling by an arbitration tribunal in the Hague that found China's territorial claims in the South China Sea breached international law, another sign his policy of closer ties with Beijing is starting to fray. At the United Nations General Assembly, he called the outcome "beyond compromise and beyond the reach of passing governments to dilute, diminish or abandon."
NATO angst | Russia's presence in Belarus, where strongman President Alexander Lukashenko has faced weeks of protests, is putting NATO's Baltic members on alert, Ott Ummelas reports. If Vladimir Putin secures deeper integration with Belarus, it will fuel more violence and instability, Estonia's defense chief said in an interview, citing Putin's 2014 annexation of Crimea and Trump's move to withdraw U.S. troops from Europe.
Chance of lifetime | Italy has so much cash available from European Union rescue funds and central bank-backed cheap borrowing that it could transform its stagnant economy. Or, as Alessandra Migliaccio and Chiara Albanese explain, Prime Minister Giuseppe Conte's government could squander the windfall, as it faces pressure to throw funds at protecting jobs rather than investing in new ones.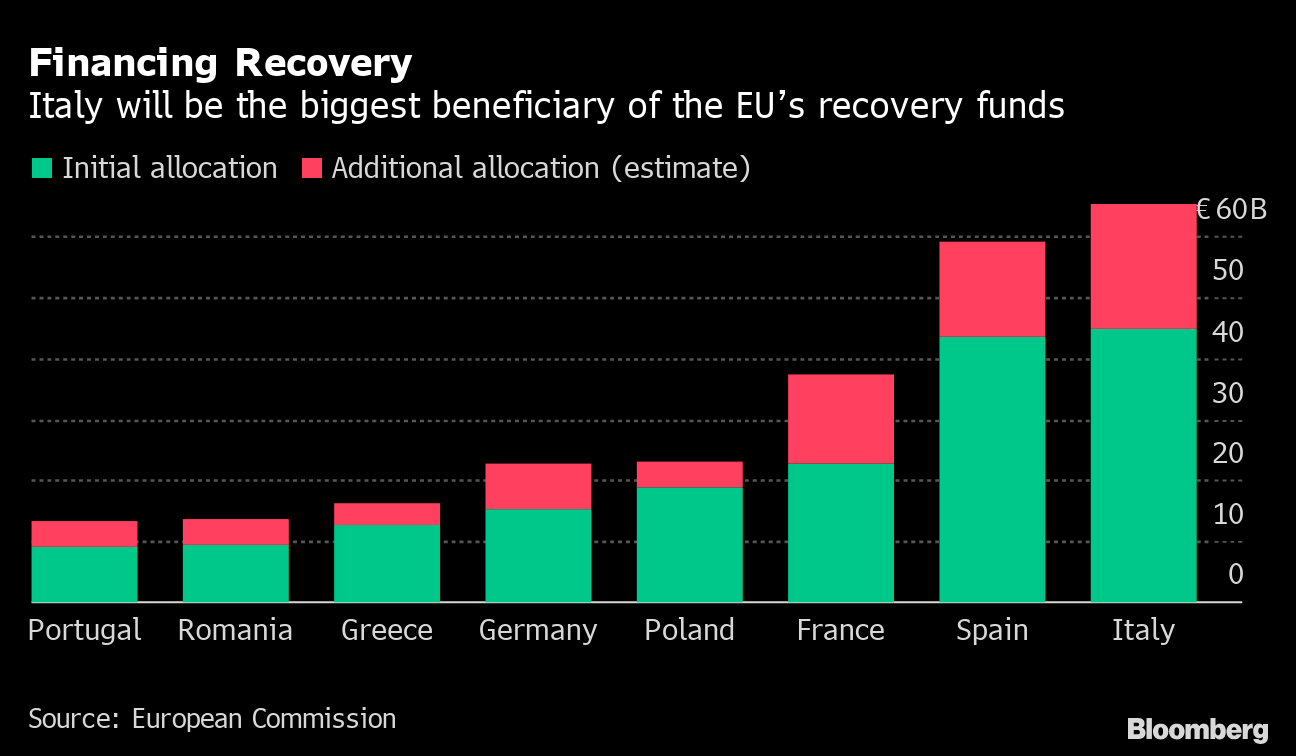 What to Watch
And finally ... India and China agreed to stop sending troops to the front line of their disputed Himalayan border. The move to back down from open confrontation, in which gunshots were fired for the first time since 1975, came after a commander-level meeting on Monday that the two sides said produced a "candid and in-depth exchanges of views."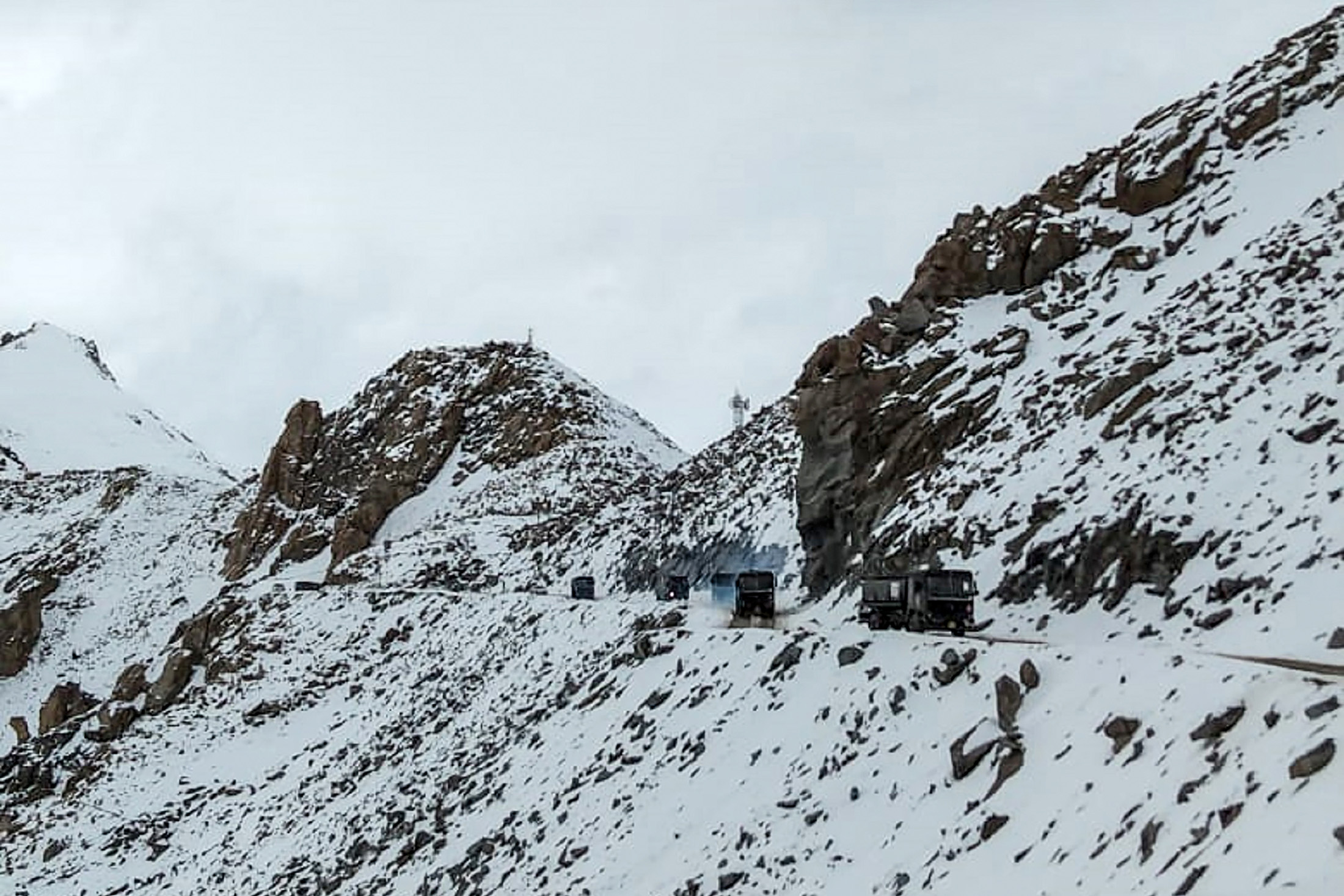 Source: AFP via Getty Images
Like Balance of Power? Get unlimited access to Bloomberg.com, where you'll find trusted, data-based journalism in 120 countries around the world and expert analysis from exclusive daily newsletters.
You received this message because you are subscribed to Bloomberg's Balance of Power newsletter.
Unsubscribe | Bloomberg.com | Contact Us
Bloomberg L.P. 731 Lexington, New York, NY, 10022