Barr's got Trump's back
William Barr has been the most political U.S. Attorney General in recent memory.
For his supporters, Barr is simply doing his job — serving the president. Yet he has put himself and the Justice Department at the center of the issues that Donald Trump sees as key to winning the Nov. 3 vote.
With the president trailing Democratic rival Joe Biden in the polls, Barr is amplifying Trump's pitch that he's the "law and order" candidate.
A Chris Strohm reports, Barr has urged U.S. attorneys to consider charging violent protesters for sedition. He accused the Black Lives Matter movement of not caring about Black lives and called state coronavirus lockdowns, which Trump has opposed, the "greatest intrusion on civil liberties in American history" since slavery.
He's echoed Trump's discredited assertion that a foreign adversary could mass-produce mail-in ballots to rig the election.
Barr has followed Trump in targeting the federal law enforcement officials investigating alleged Russian meddling in favor of Trump in 2016 rather than the role Moscow is widely believed to have played. FBI Director Christopher Wray told Congress yesterday Russia is using social media and influence operations to hurt Biden's campaign. Trump ridiculed the idea, saying China is a bigger threat.
Barr explained in a speech Wednesday that he and other senior Justice Department officials are political, "but they are political in a good and necessary sense."
For his critics, that's precisely the problem. In May almost 2,000 former Justice Department officials wrote an open letter saying Barr had "assaulted the rule of law."
Should Trump lose in November and contest the results, he could likely count on Barr being in his corner.

 — Karl Maier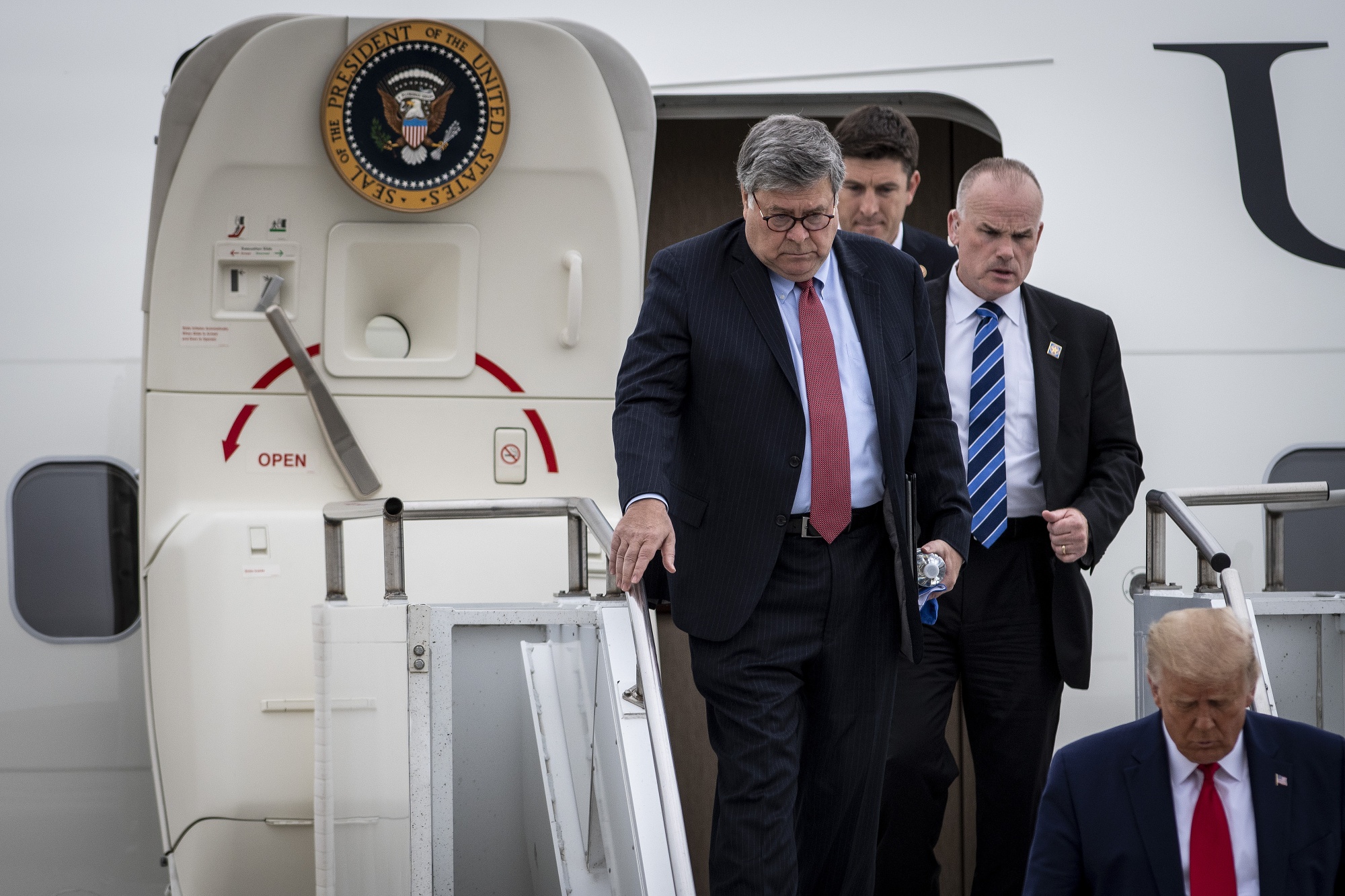 Photographer: Christopher Dilts/Bloomberg
Click here for Bloomberg's most compelling images from the past week. Tell us how we're doing or what we're missing at balancepower@bloomberg.net.
October surprise | Trump has begun promising that a coronavirus vaccine will be approved within weeks — a gambit to turn a pandemic cure into an eleventh-hour boost for his struggling re-election campaign. With voters giving Trump's response to the coronavirus outbreak poor marks, the president has championed a vaccine push, a bid to sway public opinion in his favor.
Campaign 2020
There are 46 days until the election. Here's the latest on the race for control of the White House and Congress.
Biden highlighted the financial pain he said middle-class Americans are facing due to the economic crisis and the coronavirus at a drive-in televised town hall, one of the few chances he has had to interact with voters in person.
Other developments:
Sign up to receive daily election updates as a direct mobile notification on Twitter. Simply click on this link and like the tweet.
All at sea | The Maritime Labour Convention sets minimum working conditions for seafarers that underpin the insurance policies and global contracts governing the transport of basically everything. But, as this Bloomberg special report sets out, violations of worker protections have become common as the pandemic hits the shipping industry, with countries wary of relaxing port and border restrictions. Nearly 20% of the world's 1.6 million seafarers are stranded at sea, at the mercy of their employers to get them home.
Sloppy work | What Western officials call a botched attempt to kill Kremlin critic Alexey Navalny in Siberia has triggered a new downward spiral in Russia's ties with Europe, and above all with German Chancellor Angela Merkel. The use of a weapons-grade nerve agent in last month's attack left German authorities with little doubt the operation was ordered from the highest levels of the Russian government, Patrick Donahue and Henry Meyer report.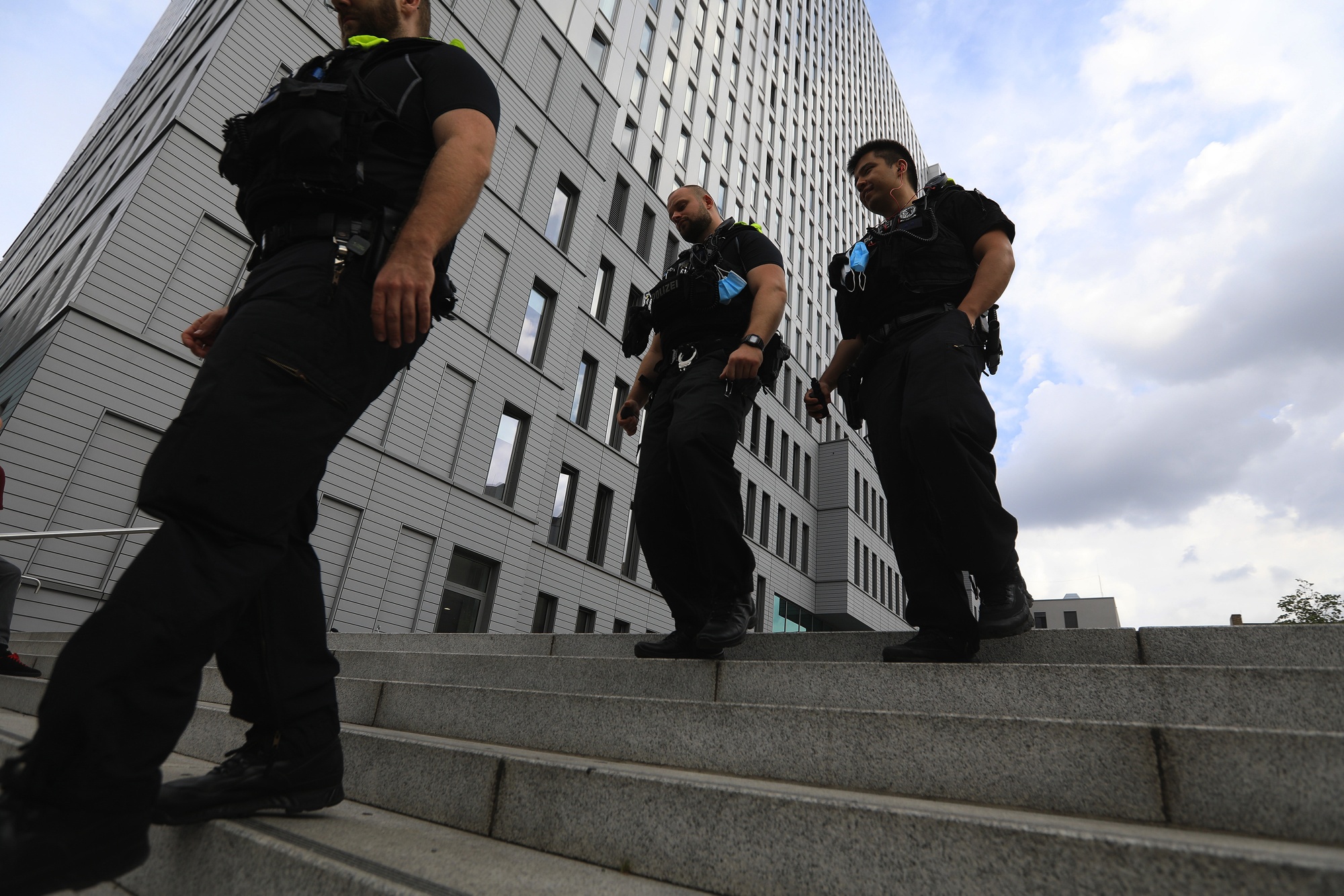 Photographer: Krisztian Bocsi/Bloomberg
Final blow? | The Trump administration's push to kill off what's left of the 2015 nuclear deal with Iran comes to a head this weekend at the United Nations, where allies and adversaries argue the U.S. effort to restore sanctions is groundless and a diplomatic crisis is set to explode. As David Wainer reports, the U.S. bid deepens a chasm between the U.S. and most other nations.
Vaccine diplomacy | China must decide today whether to join a World Health Organization-backed effort to ensure lower-income countries get the same access to vaccines against Covid-19 as wealthier nations. Beijing says it supports the $18 billion Covax initiative but hasn't revealed whether it will fund it. Signing up would help to repair China's image over how it handled the initial outbreak in Wuhan, particularly since the U.S. has refused to join.
What to Watch 
Pop quiz, readers (no cheating!). The United Arab Emirates and what other country signed accords this week establishing diplomatic relations with Israel? Send your answer to balancepower@bloomberg.net.
And finally ... The European Union's executive arm is preparing to unveil its first ever anti-racism action plan, sparked by the Black Lives Matter movement. The move comes as the U.S. is reeling from protests in multiple cities after episodes in which police have killed Black Americans. As Stephanie Bodoni reports, a draft of the proposal would have the authority sue nations that don't apply the bloc's strict racism and xenophobia laws.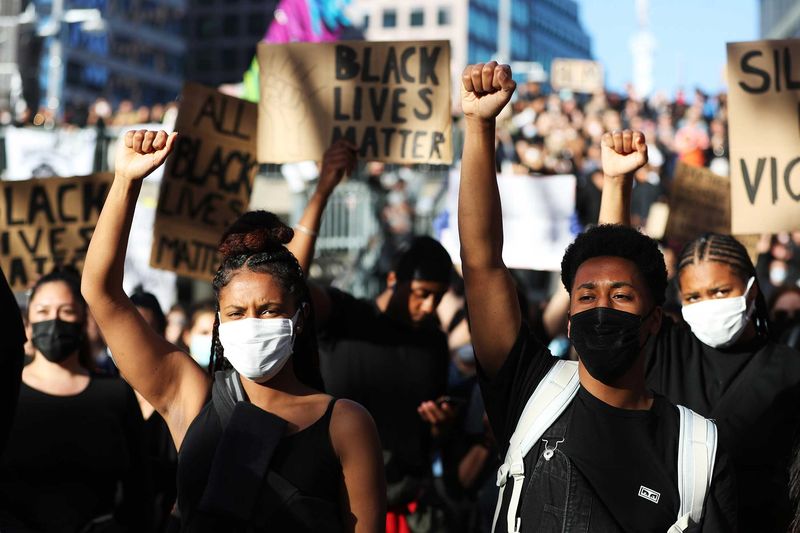 Photographer: Linnea Rheborg/Getty Images
Like Balance of Power? Get unlimited access to Bloomberg.com, where you'll find trusted, data-based journalism in 120 countries around the world and expert analysis from exclusive daily newsletters.
You received this message because you are subscribed to Bloomberg's Balance of Power newsletter.
Unsubscribe | Bloomberg.com | Contact Us
Bloomberg L.P. 731 Lexington, New York, NY, 10022