Autumn's arrival brings new concerns
Autumn's arrival brings new concerns
The summer is over in the U.S. The fall has brought with it new signs that the coronavirus could be getting ready to make a resurgence.
Data collected by the Covid Tracking Project shows that the number of people hospitalized has plateaued at about 30,000 in the past week, after a decline from nearly 60,000 that began in late July, Bloomberg's Michelle Fay Cortez reports. Deaths, meanwhile, averaged about 750 over the seven days through Sunday. That's higher than the roughly 600 deaths a day in the first week of July.

Scientists had hoped earlier this year that a warm-weather reprieve could soften an expected re-emergence of the coronavirus in the colder months. But the summer brought more outbreaks, and now there's increasing worry that hospitals could be facing a new surge of virus patients as the air turns cooler and many of us return indoors for work, school and holidays.
States that had been doing well, including New York, which was wracked early on by the virus, are seeing a renewed climb in cases. New York Governor Andrew Cuomo said there were 868 new cases in the state on Sept. 27, an 18% increase from two weeks earlier. A higher percentage of those getting tested are now coming back positive, suggesting the amount of virus in the community is on the rise.
Schools are a particular focus of disease watchers. More than a quarter of a million children were infected with coronavirus from March through Sept. 19, according to the U.S. Centers for Disease Control and Prevention. With 56 million children returning to school this month, cases have been swinging higher, and cases in those 19 and younger have increased three-fold since May, according to the CDC, suggesting they may play an increasingly important role in community transmission.
Covid-19's second U.S. winter could prove challenging.
"We haven't had exposure to Covid throughout an entire winter, when more people are indoors and close together for prolonged periods," said William Schaffner, an infectious disease professor at Vanderbilt University in Nashville, Tennessee. "We are certainly concerned that Covid could spread even more readily in the winter than it has so far."
Four companies are in final-stage trials. But we won't know exactly how these four vaccines work for months. Robert Langreth explains what we can, and, more importantly, can't know about a shot developed at breakneck speed. Get the episode here.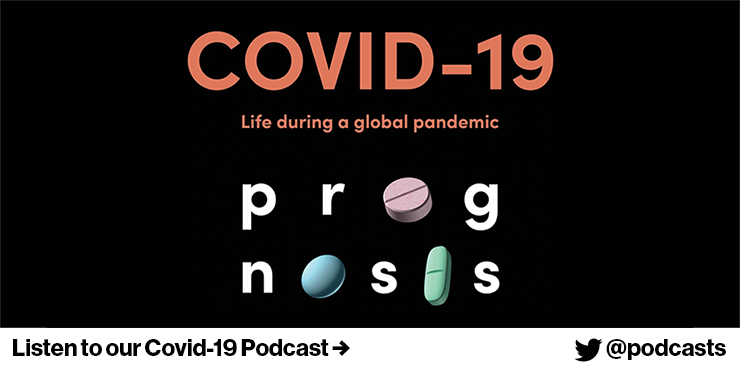 India now one of the world's main virus hotspots, with some 6 million cases.
Unplanned pregnancies are rising amid movement restrictions due to virus. 
U.S. deploys tens of millions of rapid tests that don't require lab analysis.
Private meetings may be limited to 25 people and public gatherings to 50.
World-renowned medical center embodies the American inequality paradox.
You received this message because you are subscribed to Bloomberg's Coronavirus Daily newsletter.
Unsubscribe | Bloomberg.com | Contact Us
Bloomberg L.P. 731 Lexington, New York, NY, 10022