A $5 pandemic prescription
A $5 pandemic prescription
It would cost less than $5 per person to take the necessary measures to prevent future pandemics. But will we?
Gro Harlem Brundtland, who led the World Health Organization during the SARS outbreak, estimates it would take about that amount -- a total of about $40 billion -- for humanity to get prepared enough to deal with the next pathogen after Covid-19.
The alternative is the $11 trillion-plus that governments are going to spend to mop up the aftershocks of the current pandemic, Brundtland said in a report this week, blasting the world's lack of foresight.
"It would take 500 years to spend as much on investing in preparedness as the world is losing due to Covid-19," she said in the report. "The return on investment for global health security is immense."
The report urges countries to improve their early-detection systems for pathogens and strengthen the WHO to make it more independent. Governments also need a high-level coordinator to lead their pandemic responses on a national basis, and they should routinely conduct simulation exercises to make sure they are prepared, according to the recommendations. They also should commit to share more information about such outbreaks.
The report comes from an independent body called the Global Preparedness Monitoring Board. Set up by the WHO and the World Bank in 2018, it is chaired by Brundtland, who led the WHO from 1998 to 2003, and Elhadj As Sy, who previously headed the International Federation of Red Cross and Red Crescent Societies.
"Expenditures for prevention and preparedness are measured in billions of dollars, the cost of a pandemic in trillions," the report said.
The new report echoes one that the group published last year, with similar recommendations. That one is on top of a pile of warnings figures including Bill Gates, Barack Obama and George W. Bush made over the past decade about the danger of pandemics.
It'd be a small price to pay to prevent a catastrophe like the one we're seeing now.
The U.S. will top 200,000 deaths from the novel coronavirus in the next few days. It's a devastating milestone that comes only weeks before a presidential election where the virus response is front and center.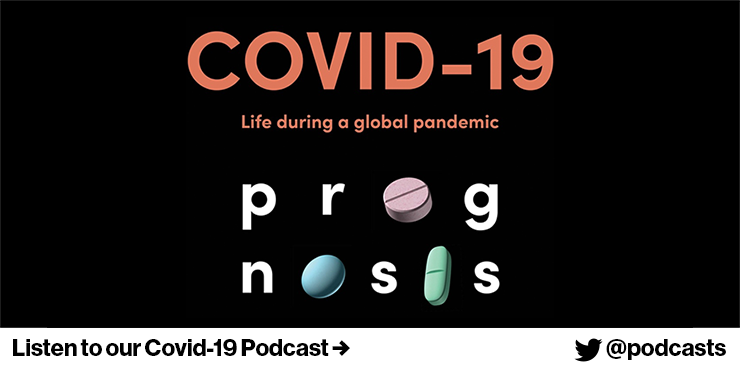 Photographer: Patricia Suzara
 The industry has reinvented itself for the age of social distancing.
Billionaire's artwork, private jet, company stakes are on the market.
Most of the budget will be used to mitigate the impact of the outbreak.
Nationalization also vital to survival, CEO says.
Unlike peers, it initially managed to resist job cuts.
You received this message because you are subscribed to Bloomberg's Coronavirus Daily newsletter.
Unsubscribe | Bloomberg.com | Contact Us
Bloomberg L.P. 731 Lexington, New York, NY, 10022